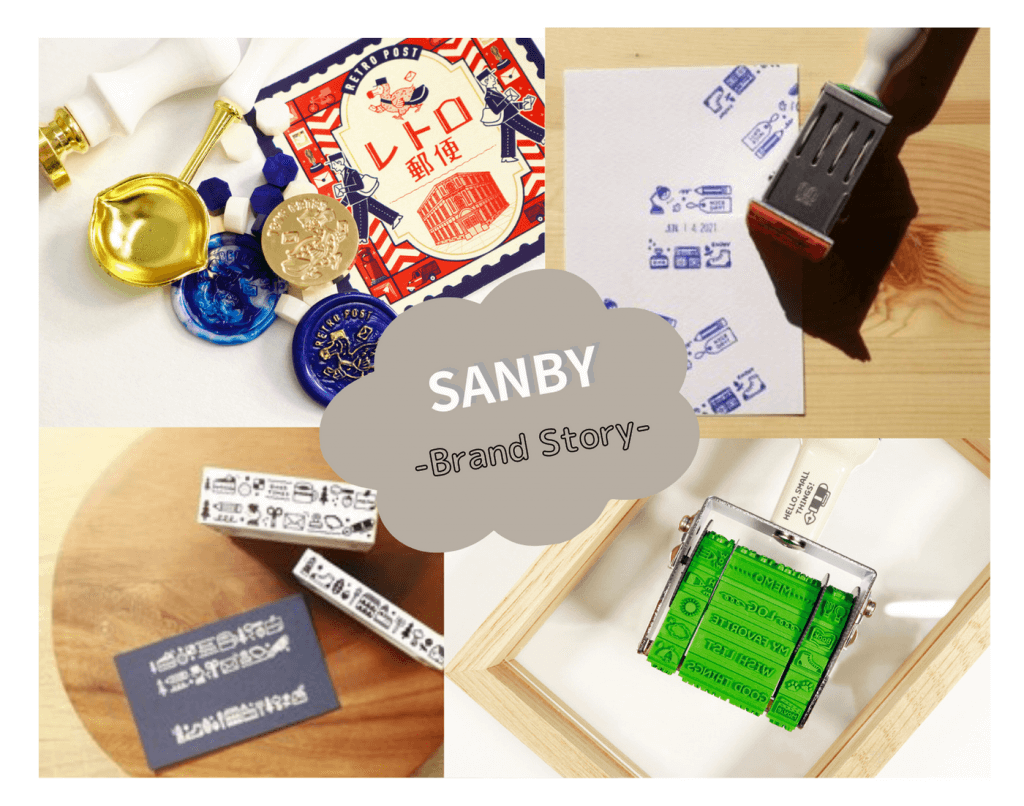 As the community of all stationery lovers keeps growing and the demands become higher, a lot of people are eager to acquire top-rated products, for example, the ones made in Japan.
For the longest time, Japanese products are known for their high quality, which derives from the national characteristics of Japan - diligence, patience, and preciseness.
Today I'm going to talk about a famous Japanese stationery supplier from SUPER DELIVERY - SANBY CO., LTD.
SANBY sells and manufactures seal supplies, office supplies, as well as various rubber stamps. They also take care of all the related businesses. You can find tons of date stamps, rubber stamps, name stamps, stamp stands, stationery sundries, etc. from this supplier.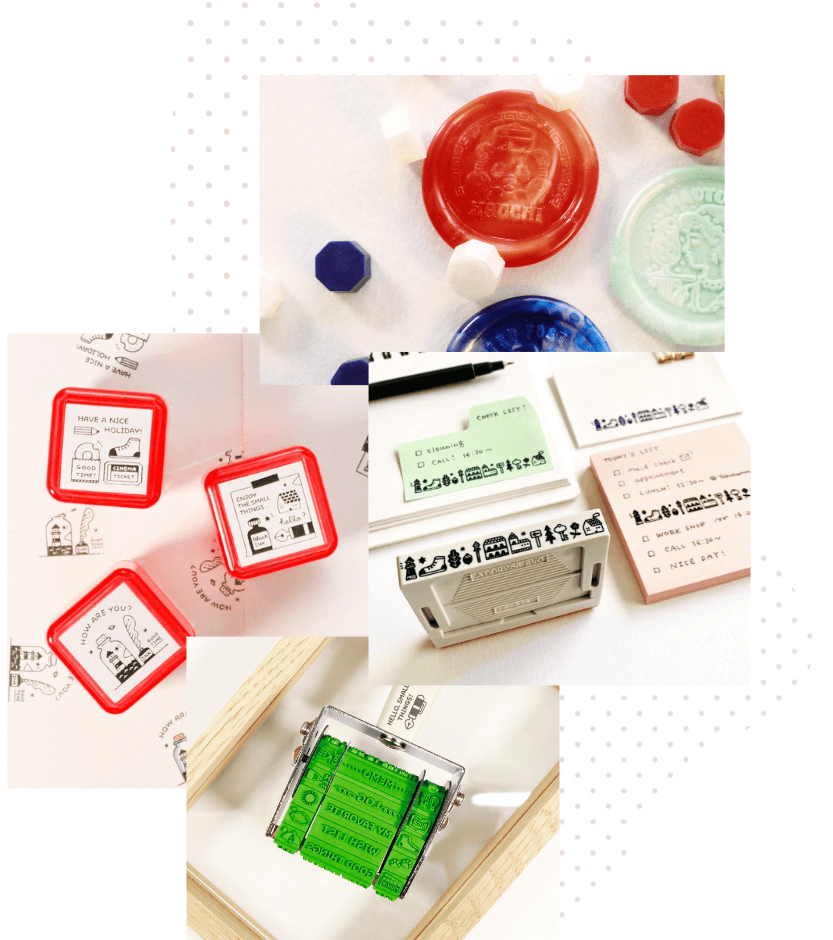 Company Philosophy
SANBY plans and proposes products and merchandises with ideas that thrill people's hearts.
Always thinking half a step ahead with this spirit of excitement, we try to find every little thing that "would be more fun to do this way!" or "would be more convenient if it were more like this!"
By striving to create new value together with many people, we support many corporates' identities to purely express themselves, and the individuality that each person cherishes within.
Below are some recommended products from SANBY!
The Popular Demands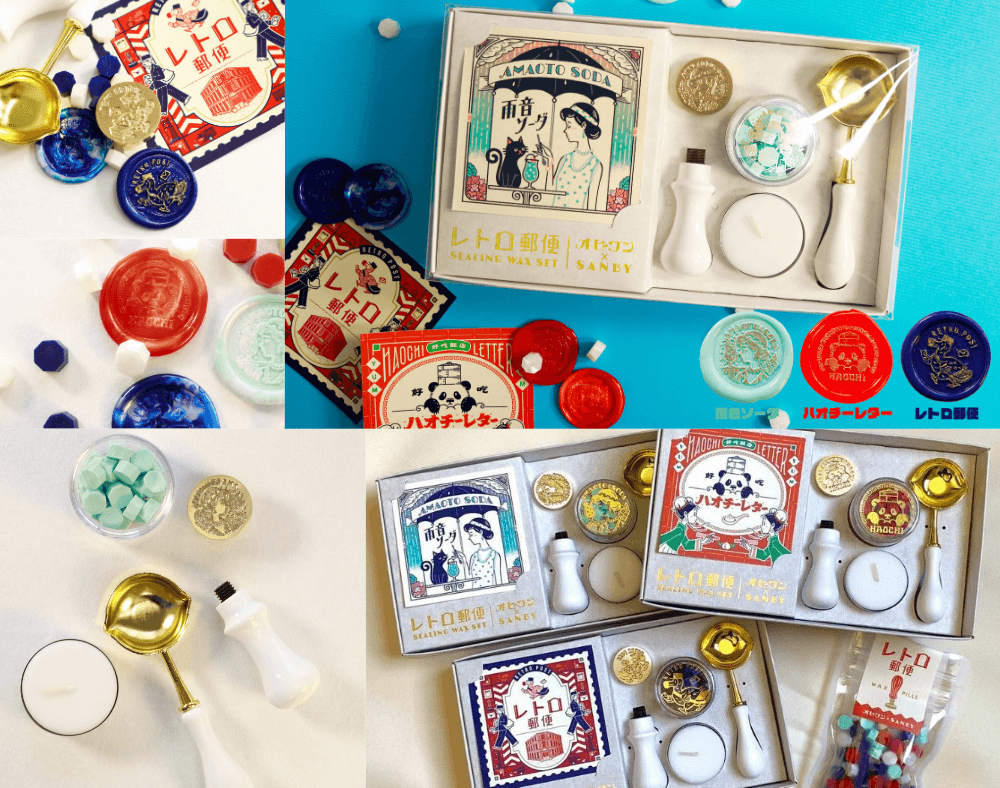 [Retro Postal Sealing Wax Set - designed by Obiwan]

This product is perfect for the current retro boom. It is a beginner-friendly set product that you can easily start using right away. Melt the wax in a spoon to use.
SANBY has directly contacted the retro-design artist Obi-Wan, to materialize this product. It was truly a dream-come-true experience.
The size of the sealing wax head is 25mm in diameter, and as the retro concept can be very richly designed, some of the works were hard to get into that tiny circle.
We asked the artist to modify the design quite a few times and were eventually able to complete three patterns without destroying the retro feel of the product.
---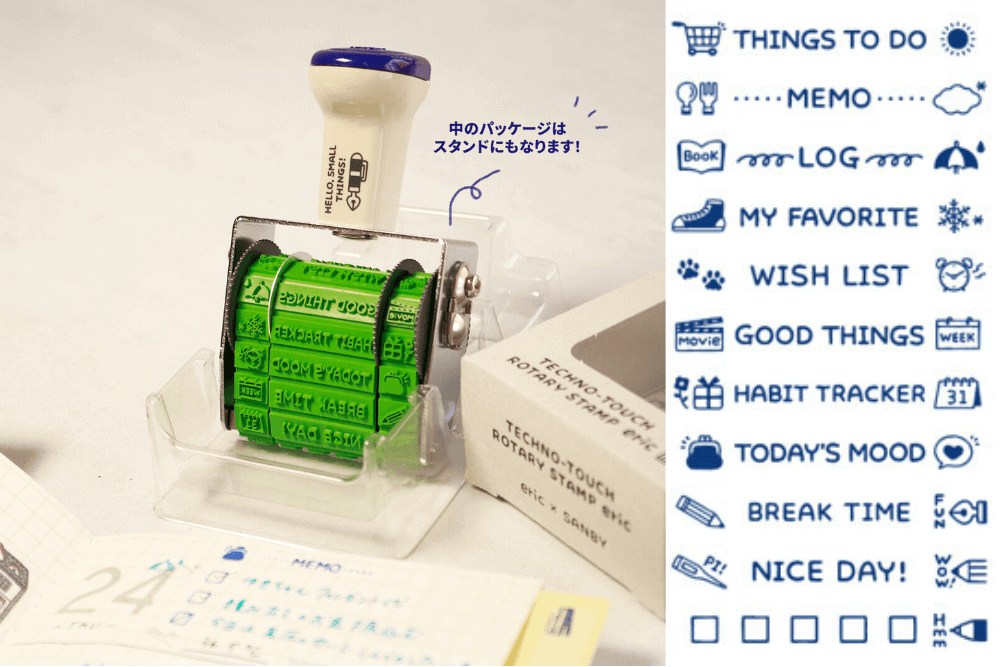 [Techno-touch rotary seal - designed by eric]
This product was so popular that many customers placed order reservations at the pre-release stage. For a temporary while, SANBY was actually unable to supply enough products due to its huge demand!
Even nowadays, they still receive repeated orders showing the product's popularity in the market.
The revolving seal maintained the default shape from SANBY, and the sealing surface is designed by the illustrator, eric. You can create more than 1,300 combinations by simply rotating the bands!
SANBY's Message to Customers
Thank you for reading!  You may not have heard of our company name, but we believe you have seen our products at least once.
We hope you enjoy our products even more than before after reading this article.
We also now have a large selection of stationery sundries. Please take a look and try them out!
More products will be created for everyone's better enjoyment in the future!

More to Explore
---