Are you afraid to buy foreign products because of the high international shipping charges? In SUPER DELIVERY, there will be up to 50% discount on shipping costs each time a product is purchased from a number of vendors. In addition, according to the different countries there are very preferential and fast delivery methods.

Today, I would like to introduce you to the shipping and shipping methods in SUPER DELIVERY.
Shipping & Handling Fee
Goods corresponding freight + 1300 yen handling fee of each manufacturer
In addition, freight will be discounted if each order is ordered from multiple vendors. The maximum will reach 50 percent. The goods will be sent directly to your designated address. Shipping fee differs depending on total weight, shipping destination, and shipping method. You can confirm the fee on the order screen.
By purchasing items from multiple vendors per order, you will receive a discount on shipping fees.
2-3 vendors : 10%off
4-5 vendors : 20%off
6-7 vendors : 30%off
8-9 vendors : 40%off
10 vendors or more : 50%off
For example, I bought different products from two vendors at the same time.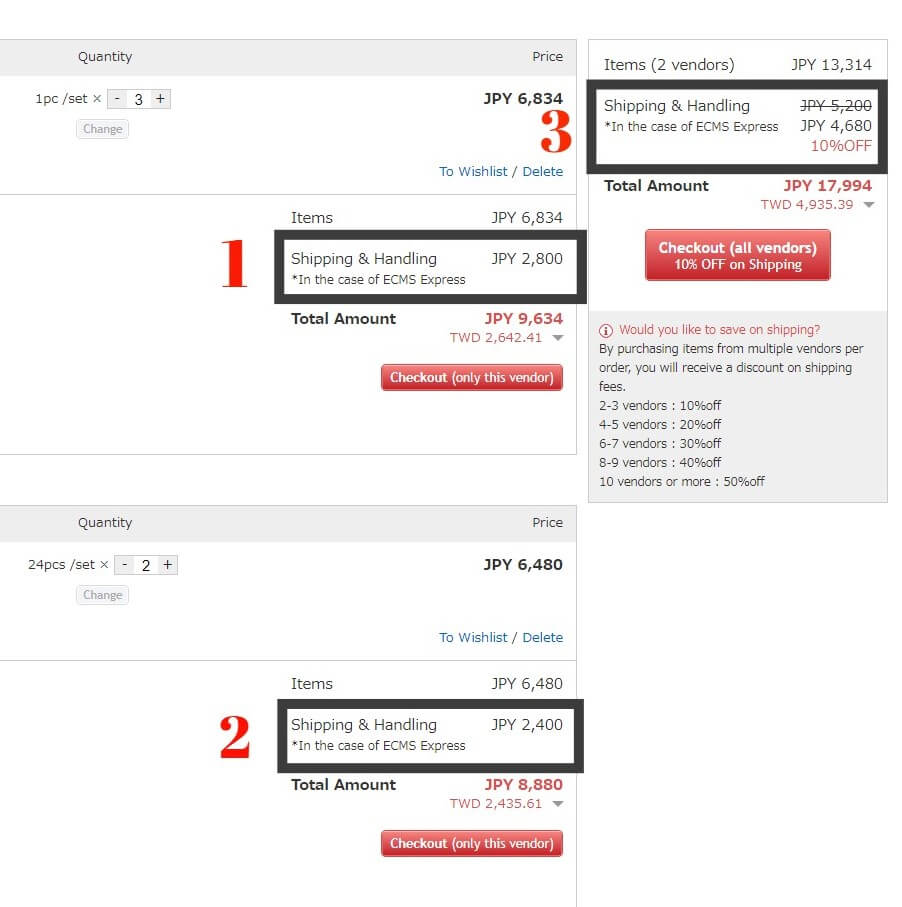 The freight in number 1 is 2800 yen (choose ECMS Shipping), which contains 1300 yen handling fee.
The freight in number 2 is 2400 yen (choose ECMS Shipping), which contains 1300 yen handling fee.
When purchasing two products at the same time, freight is the number shown in number 3rd.
(1th freight + 2nd freight) *0.9
is also
(2800+2400) *0.9=4680
Therefore, at the same time to buy more manufacturers of the product freight will be cheaper.
Shipping Methods And Costs
The corresponding freight amount of merchandise weight may refer to the following web site. Click to enter the following URL, select your country can be viewed.
Shipping Method & Average Delivery Time

Limitations on the Shipping Method

Depending on the value and weight of the goods you purchase and the country you are in, the mode of transport may be limited. Please refer to the contents of the above table.
NOTES
*For ECMS Express (for Taiwan and Hong Kong) ,UPS , DHL , the heavier of the actual weight and the volume weight will be applied.
*The shipping fee for each shipping method will be modified on the first day of every month.
* If you have to change your shipping address, please apply at Update Your Account Information. The shipping address cannot be changed after the order is placed.
*Some items may be charged customs duties, consumption tax, and value-added tax at the time of customs clearance in destination country. Or import-banned items may be confiscated or returned. Please confirm appropriate agencies such as your local customs before making your purchase. You will be responsible for any cost associated with confiscation or suspension. Neither we nor each carrier can compensate for such cases above.
Please refer to the following page for details.
Finally
Do you have any questions about shipping charges? If you have any questions, please feel free to consult us. Don't you think that up to 50% of the international shipping fee discount is attractive? If you want to buy Japanese goods at wholesale prices that are exempt from the Japanese consumption tax, please register SUPER DELIVERY members first!
What's SUPER DELIVERY?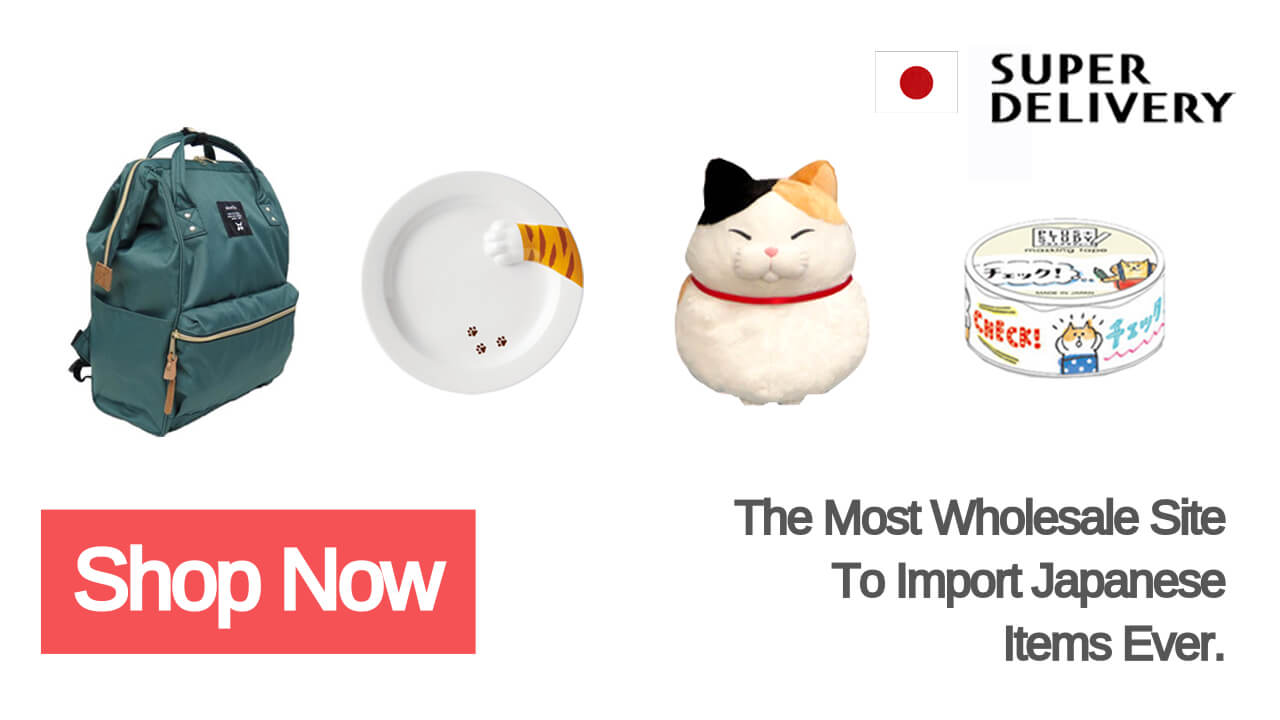 SUPER DELIVERY is a Japanese largest wholesale e-market place. Import high quality and design products from Japan shortly!
Sign Up Here