Although the girls in Tokyo are very keen on trends, they are more than mere imitations. They combine their dressing styles with international pop elements and improve them. Make it evolve into a style that Tokyo girls can perform perfectly. This is why the fashion industry in Tokyo is endless. And in the streets of Tokyo often see a lot of mix and match the style. The combination of sweetness and individuality, elegance and the fusion of street style and so on. The wonderful collocation of rigid and flexible, just to show the charm of women. Today, I want to analyze the different styles of girls in Tokyo and the characteristics of wear.
Lolita fashion
Lolita is a fashion subculture from Japan that is highly influenced by Victorian and Edwardian children's clothing and styles from the Rococo period. A very distinctive property of Lolita fashion is the aesthetic of cuteness. This clothing subculture can be categorized into three main substyles: 'gothic', 'classic', and 'sweet'. This style has evolved into a widely followed subculture in Japan and the rest of the world. Loretta fashion is also divided into three major mainstream. They were 'Sweet lolita', 'Classical lolita', 'Gothic lolita'.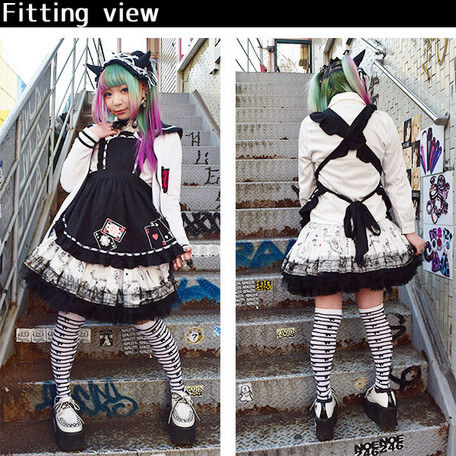 Costume Features:
Sweet lolita use of clothing with pink, sky blue, white and other colors. The cloth uses a lot of lace to create a doll-like lovely and romantic.
The classical lolita collocation is mainly with the simple tone, the emphasis clothing tailoring. It's a lot less lace than the sweet lolita style. But the Lotus Leaf pleat is its biggest characteristic. It is different from sweet lolita's innocence, more present a mature style.
Gothic lorita used more black and white clothing. It is usually decorated with crosses, silverware, etc.
Makeup Features:
Lolita fashion hair color is generally black or gold.
Sweet lolita makeup to pink, red and other sweet color mainly.
The classical lolita is dominated by the earth color.
And gothic lorita's makeup is thick dark makeup, such as black nails, eye shadow and lip color. The purpose is to express horror, melancholy, death and mystery.
A place of frequent haunts: Akihabara, Harajuku
Recommended Brands:ACDC RAG
Hime-kei fashion
"Hime" in Japanese means "princess". Hime-kei fashion is the fashion style developed by the "princess". Hime-kei fashion's room is also very exquisite, some people will not hesitate to spend millions of yen to create a romantic princess room. The whole room was pink, and in some places it was studded with big rhinestones that looked shiny. Everywhere is lovely, gorgeous, and dreamy.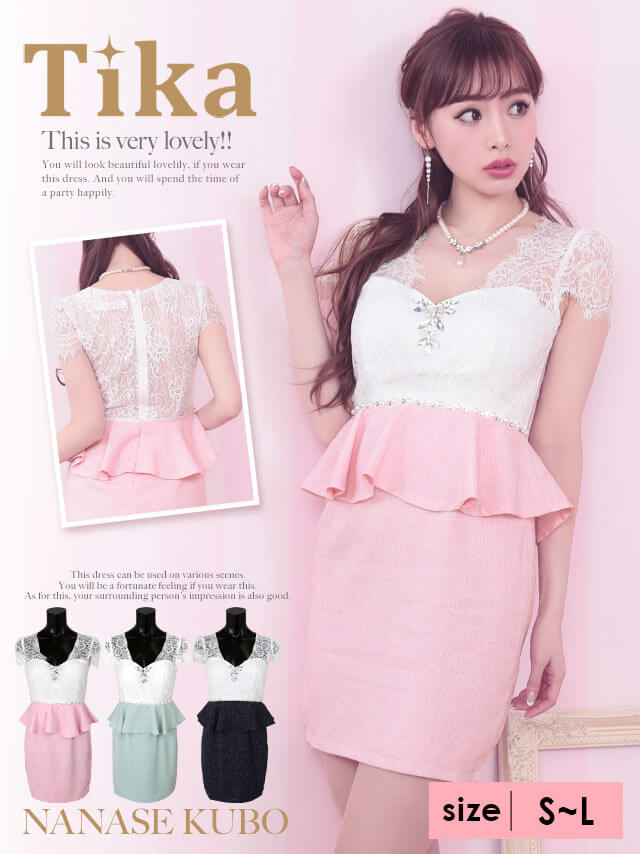 Costume Features:
The most representative of Hime-kei fashion is the color of pink, purple and white as the main colors of clothing. Among them flower patterns, lace, bows, and glittering ornaments are essential. In addition, because the intensity is "princess", so almost no pants.
Makeup Features:
The most representative of their makeup is the long lashes, the white skin, the thick eyeliner and the exaggerated curls. Many people also wear a crown or a large bow-knotc in their hair.
A place of frequent haunts: Shibuya
Recommended Brands:TIKA
Harajuku fashion
Harajuku is the birthplace of Japanese fashion, so there is a wide range of fashion here. One of its main characteristics is very personality. Even a simple second-hand garment can be very personal because of the modification and collocation of the clothing. So brands and prices have become less meaningful here.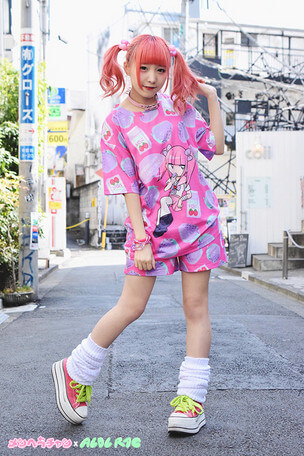 Costume Features:
In Harajuku, the young people's clothing collocation characteristic is dares to use the difficult collocation clothing. Exaggerated designs and brightly colored costumes are essential.
Makeup Features:
Young people use colorful hair and funny makeup to fully express their youthful mentality.
A place of frequent haunts: Harajuku
Recommended Brands:ACDC RAG
Girly fashion
Girly fashion refers to the dress collocation that is very like a girl, little girl style. Its clothing collocation mostly with lovely, sweet collocation mainly. Fresh and natural, not exaggerated.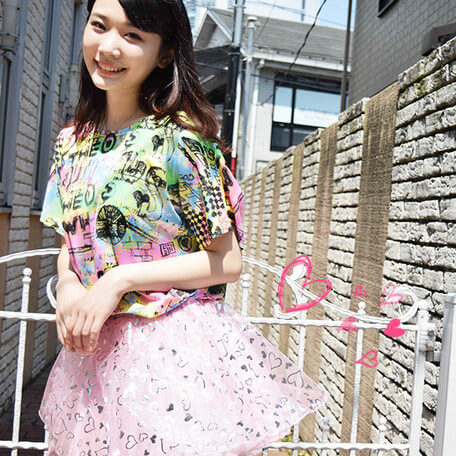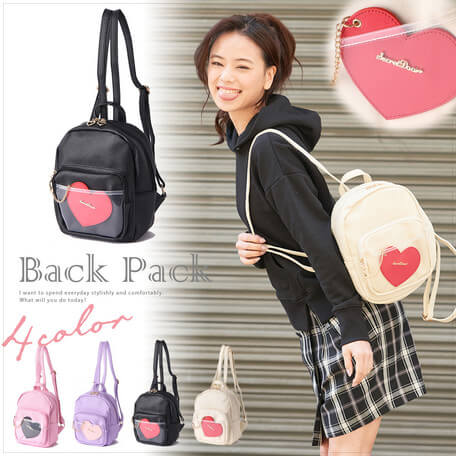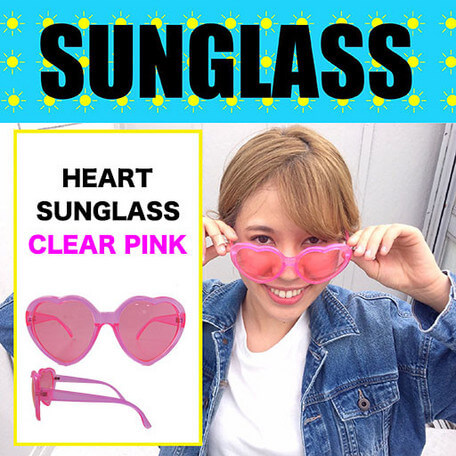 Costume Features:
How can the Sweet maiden wind miss the shape of heart products.
Not only heart hairpin, heart backpack, printed with heart T-shirt, shirt, even sunglasses are heart shape. Heart type is always the representative of the girl, is the promotion of the whole lovely feeling of the choice.
Makeup Features:
Girly fashion makeup to pink and refreshing color-oriented. Strive to create the innocence of young girls.
A place of frequent haunts: Harajuku, Shinjuku, Shibuya
Recommended Brands:ACDC RAG
Mori Girl fashion
Mori girl refers to a girl's overall collocation as if from the forest out of the general.
It is a fashion trend. Its expression of attitude is advocating natural, fresh, comfortable, extraordinary refined, return to basics.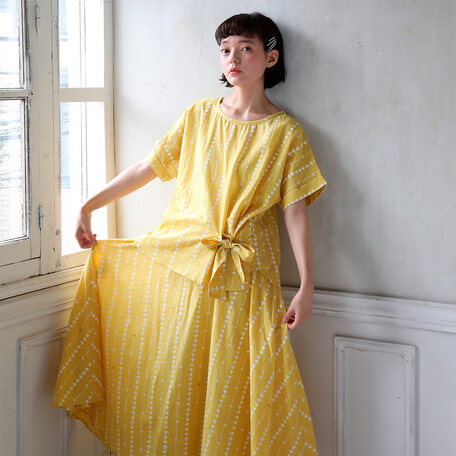 Costume Features:
They have more plants and flower patterns in their costumes. It is the best way to express a fresh atmosphere.
Makeup Features:
Black hair, glasses and inconspicuous makeup.
A place of frequent haunts: Shimokitazawa
Recommended Brands:HOLIDAY SHOTEN
Casual fashion
Casual type fashion is a more casual and wide range of fashion types. Let the person have a kind of energetic, active impression.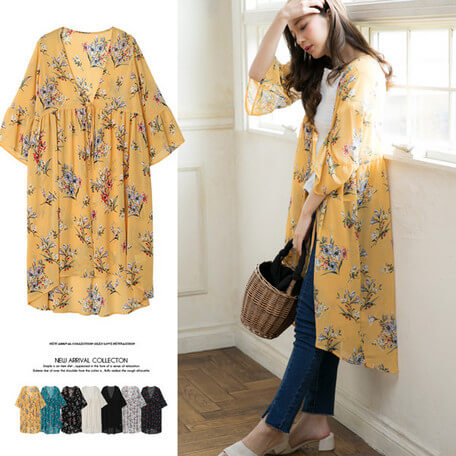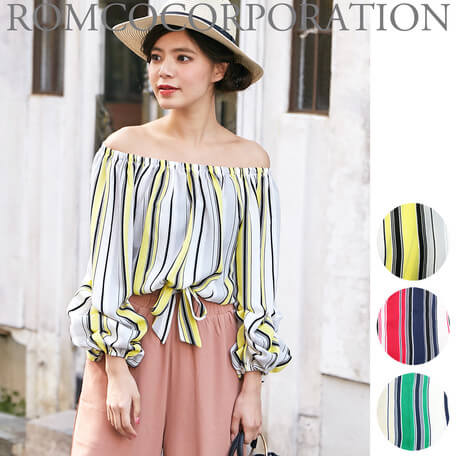 Costume Features:
Its collocation style is very extensive. For example, use jeans, T-shirts and other very lightweight clothing.
Makeup Features:
Their collocation and makeup are very casual. No specific style.
A place of frequent haunts: Shinjuku
Recommended Brands:HONEY CREEPER, ROMCO CORPORATION
Office casual fashion
Office casual fashion refers to office ladies used in the office of informal suits casual clothing. Most Japanese office ladies wear this kind of clothing now. Wearing a formal suit can make people feel too strong.
Inject some fashionable element to be able to embody fashion degree and taste. The mood of work will be different.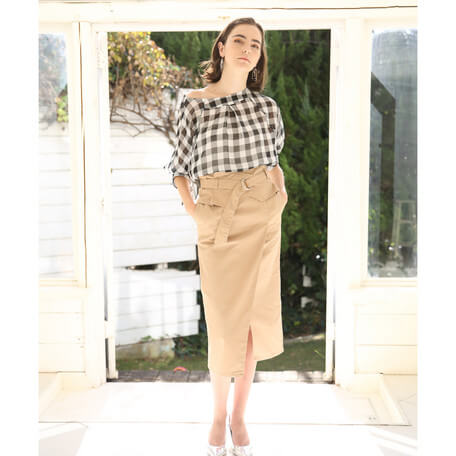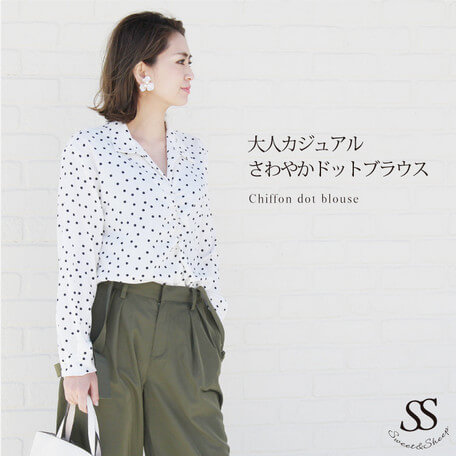 Costume Features:
Casual Shirts, leather bag.
Makeup Features:
Exquisite but not too showy makeup.
A place of frequent haunts: Shinbashi, Shinagawa
Recommended Brands: Bou Jeloud, PICO
Gal fashion
Gal fashion was the Japanese popular culture that began in the 1970's with the Shibuya-centric outbreak. It was a general term for women wearing new fashion clothing. Now, it is mainly used to address young girls dressed as Gal fashion style.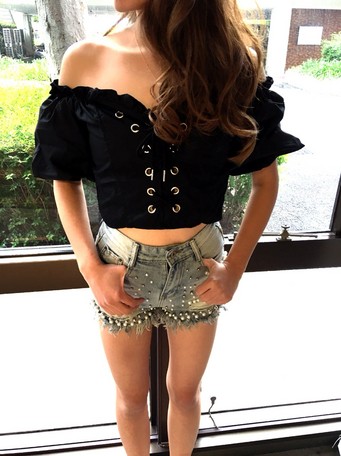 Costume Features: Student uniforms, bubble socks and leather shoes.
Makeup Features: Blonde curls, heavy makeup, lots of fake lashes and a typical wheat complexion.
A place of frequent haunts: Shibuya
Recommended Brands:STRIP CABARET
Finally
Which type of Tokyo girl do you like? In fact, no matter what style, as long as you like it. What else in life is more important than being happy? Of course, you can change a style every day, such life should be more interesting!
What's SUPER DELIVERY?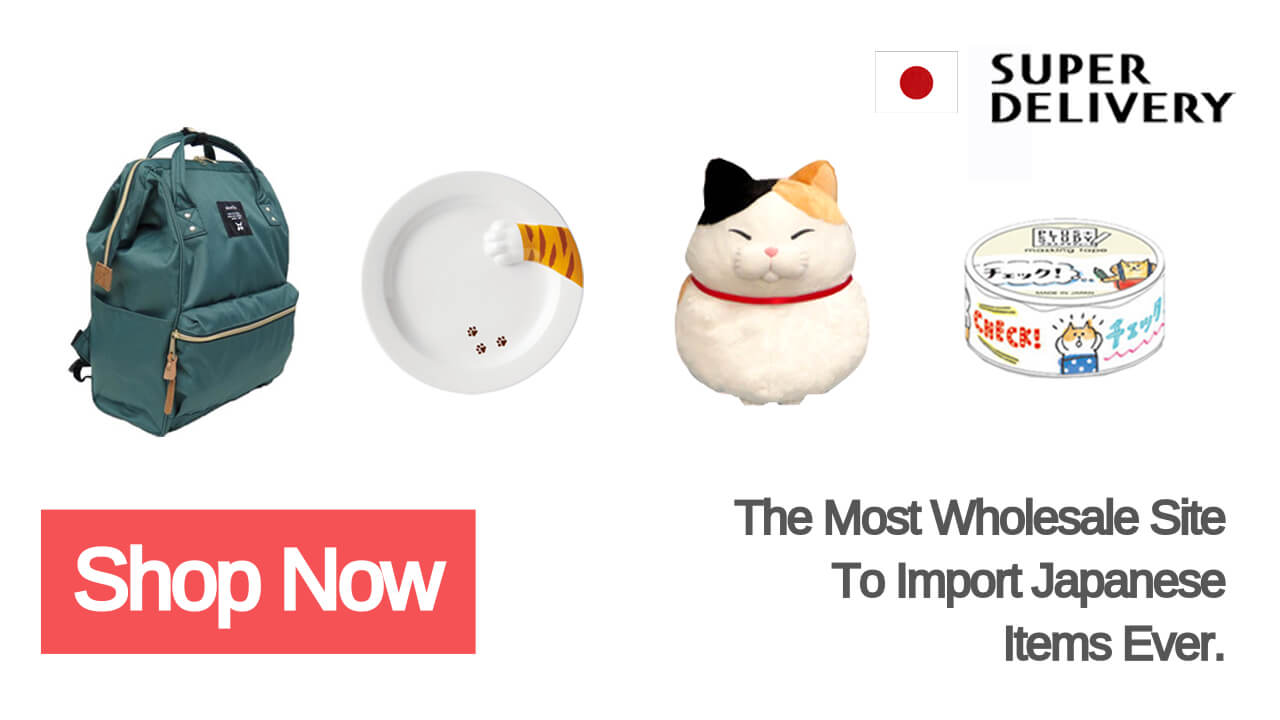 SUPER DELIVERY is a Japanese largest wholesale e-market place. Import high quality and design products from Japan shortly!
Sign Up Here