Have you ever seen those decorative tapes and stickers called Washi Tape? They originally come from Japan, as Washi is a type of traditional Japanese paper.
There are tons of various Washi tapes and stickers available in Japan due to their high demand, especially among stationery lovers and young females. Quite many of them have a huge collection of these tapes. This multi-purpose tape is very eye-catching on a global scale with a constantly gaining popularity outside Japan these years.
That is not only because these tapes are just decorative and cute, but it's also because the tape is very easy to use: water-resistant, mildly adhesive, and tear-able by hand!
Here I'm going to introduce different types of trendy tapes & stickers you can get from SUPER DELIVERY. All products below are provided by our supplier WORLD CRAFT.CO, LTD., can you find your favorite one? 🙂
Kirakira - the Glitter Tape

Tatemasu - The Vertical Washi Tape

Flake Stickers

☆In Addition - Yuzen Japanese Pattern
---
Kirakira - the Glitter Tape
Kirakira in Japanese means sparkling, glittering. This type of washi tape has sparkling reflections when you look at the tapes from different angles. What do you think of when hearing the work sparkling? Bubble under sunlight? Raindrop in the early morning? Or warm lightbulbs from your room on a calm night? WORLD CRAFT has more than 80 different variations of glitter tape. It'll simply turn your notebook into a glorious one!
---
Tatemasu - The Vertical Washi Tape
It's not always horizontal that you can paste your Washi Tape. This Tatemasu tape is so creative utilizing the aspect of tape length. A bunch of shiba inu peeking into you? Colorful balloons floating upwards or yummy pancakes piling up so tall ready for you to eat? This tempts me to use a bit longer tape just to get a fuller picture of the tape decoration!
---
Flake Stickers
Aside from tapes, a hidden gem with increasing popularity oversea is flake stickers. This is another great decoration item for your agenda, letter, or gift card.
---
☆ In Addition...
Yuzen - Japanese Pattern Washi Tape
Well, after all, Washi tape comes from Japan, there is obviously a bunch of Japanese traditional pattern tapes available! The patterns are all some motifs resembling traditional Japan. They carry classy and elegant vibes, don't you think? 🙂

---
Because the tapes are water-resistant and re-stickable, a lot of people don't limit themselves to just stationery use but also bring the tape to kitchen usage or home decor. As a container label, lunch picks label, or wall decoration for home parties, etc. Our supplier WORLD CRAFT CO., LTD. provides an abundance of stationery items other than stickers and tapes as well. They wish to make everyone happy with their stationery, regardless of the country's borders.
Jump into their market, explore, and find what is your cup of tea!
---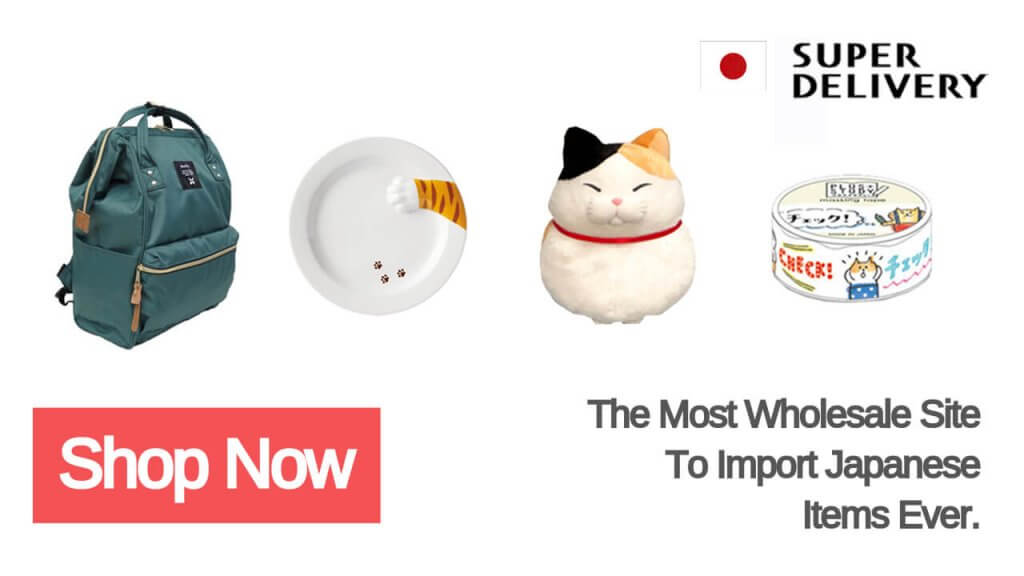 SUPER DELIVERY is one of the largest Japanese wholesale e-marketplaces.
We provide one-stop importing of high-quality made-in-Japan products.