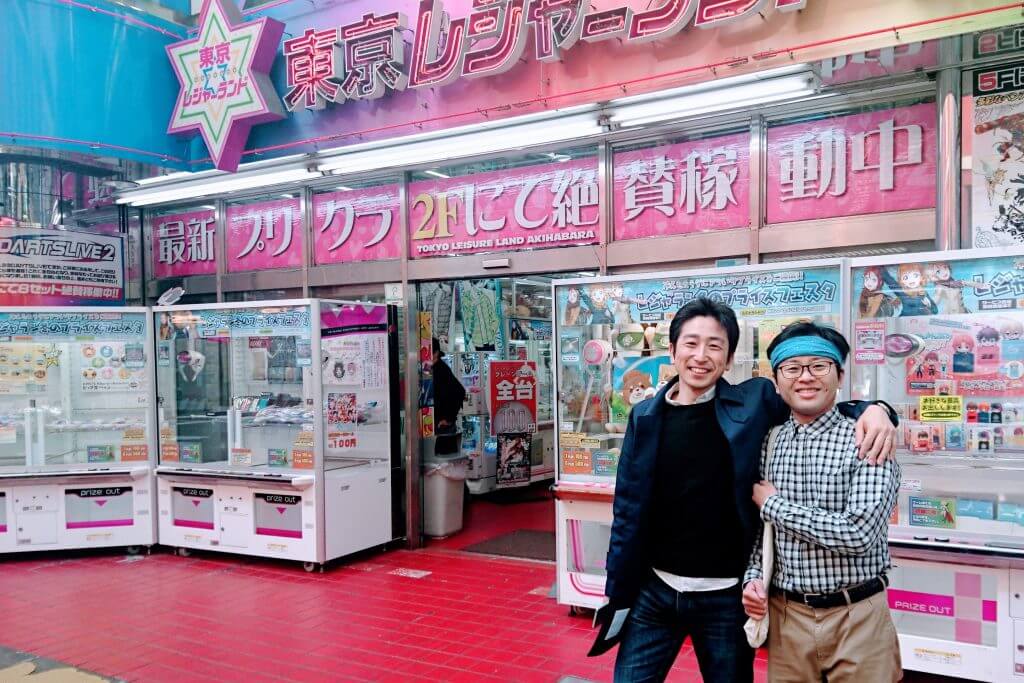 Hello, this is Tommy. Today, I will introduce Japanese amusement arcades (Game center).
There are approximately 5000 amusement arcades in Japan (Source: Police White Paper), and you can found them in most downtown areas.
It is the facility that you can enjoy safely among a wide of range from children to old people.
I went to the game center of Akihabara and Ueno with GAMI and Hamaken who wore dressed in otaku fashion the other day!
Entrance fee
There is no entrance fee there. Even in a little vacant time, you can feel free to enter.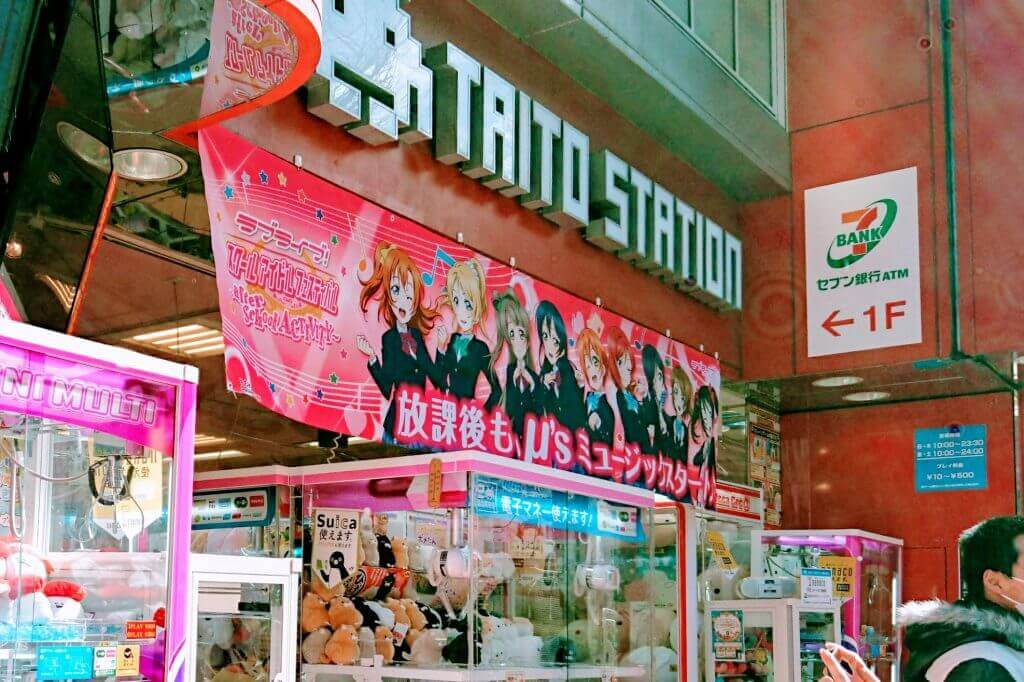 Change
Most of games use 100 yen coin. If you have only bills, let's exchange money with a change machine like a photo.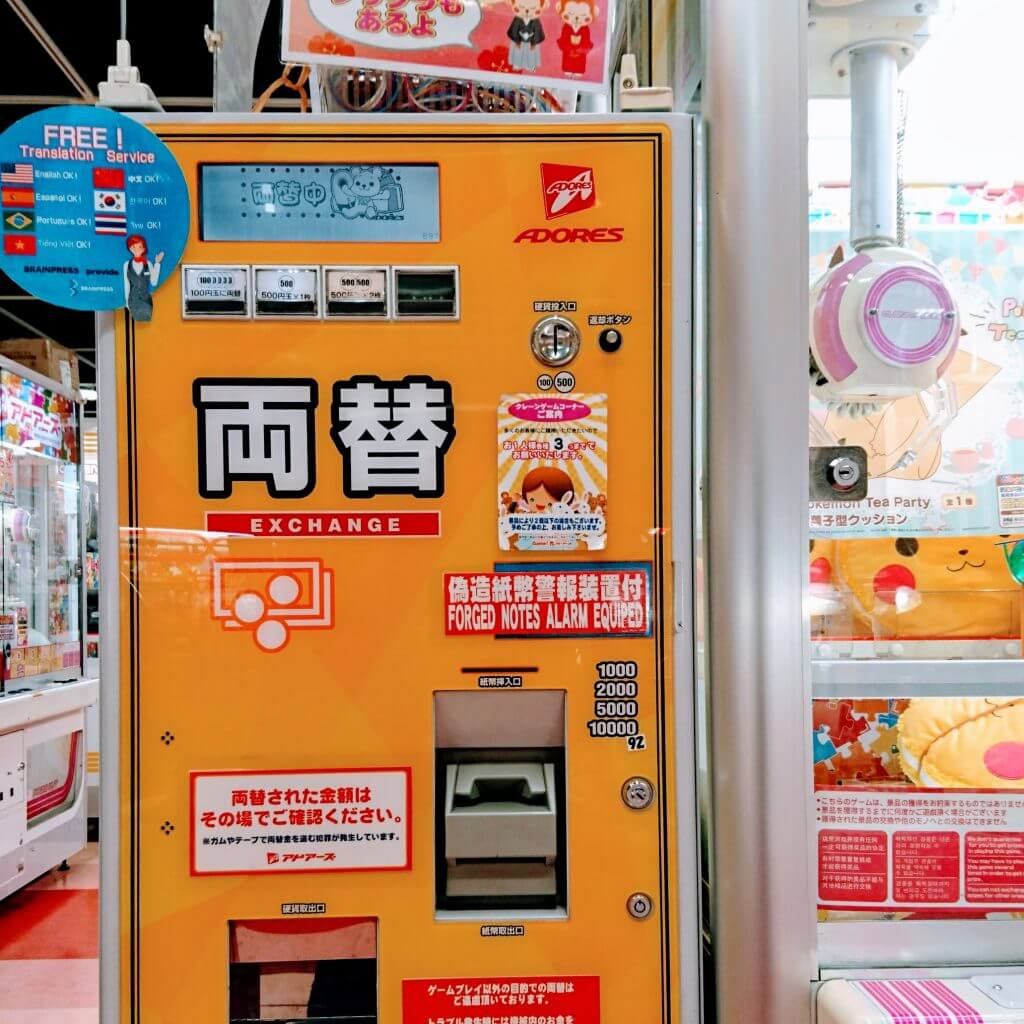 Popular Game
Up to the next, I introduce three popular games at many amusement arcades.
Claw machine
It is a game that you can get things like stuffed animals by operating a crane.
From items including Pokemon and sweets such as Kit Kat, you can get various items. (100 to 200 yen per one play)
Firstly, let's find the table which contains the items you want.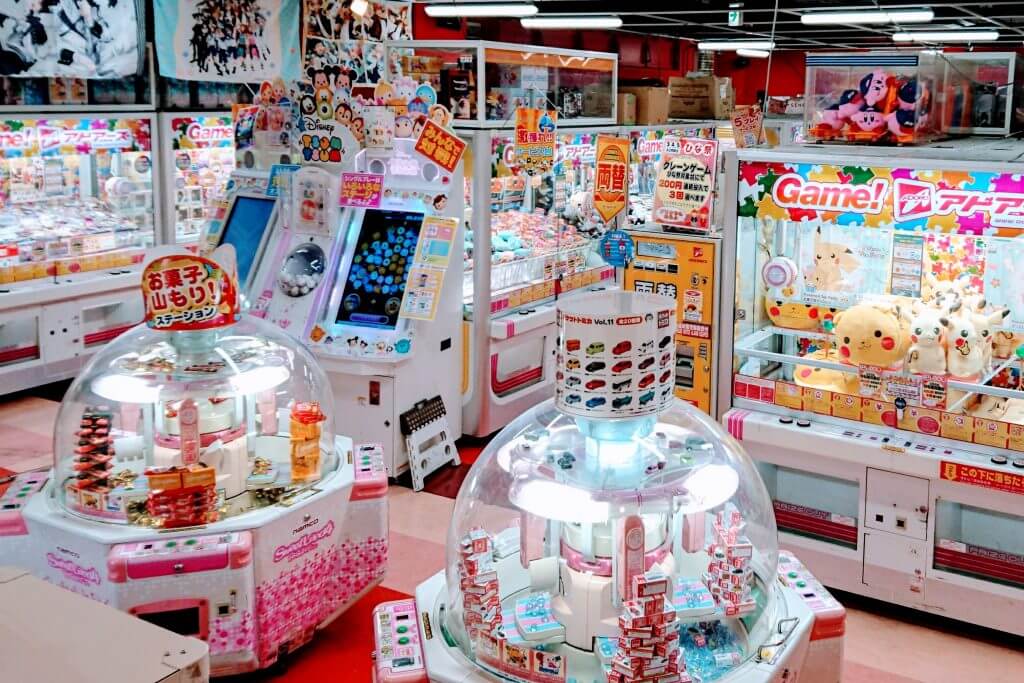 There are a lot character items including of Amuse's ones which are popular even in SUPER DELIVERY, the characters of sushi, Oshushidayo.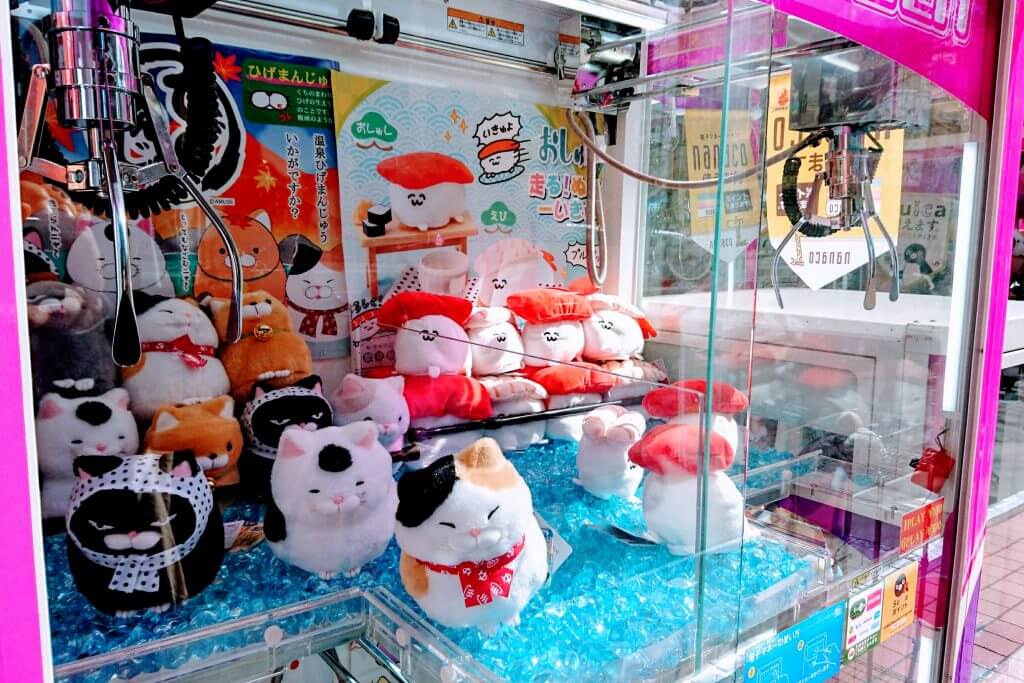 We maneuvered the crane successfully, got a item! If you are lucky, you can get such a big stuffed animal for several hundreds yen. At this time, I got Sumire-chan, a friend of Poteusa Roppy.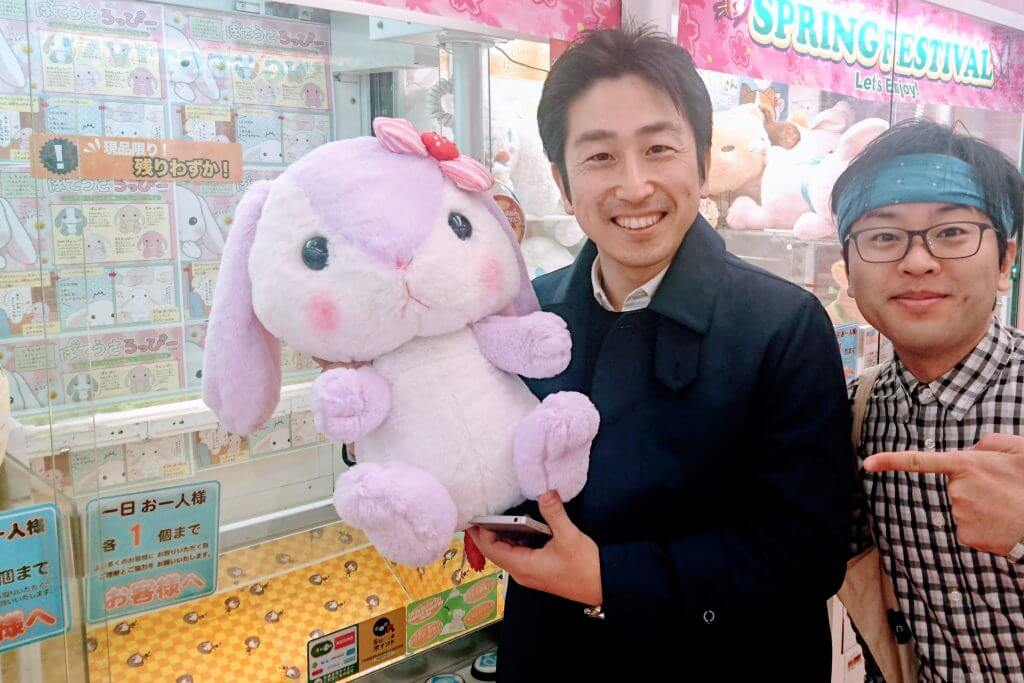 Purikura(Photo Booth)
Purikura (Photo Booth) is a machine which makes a photo sticker when you guys take pictures and scribble on the photo(400yen per one play)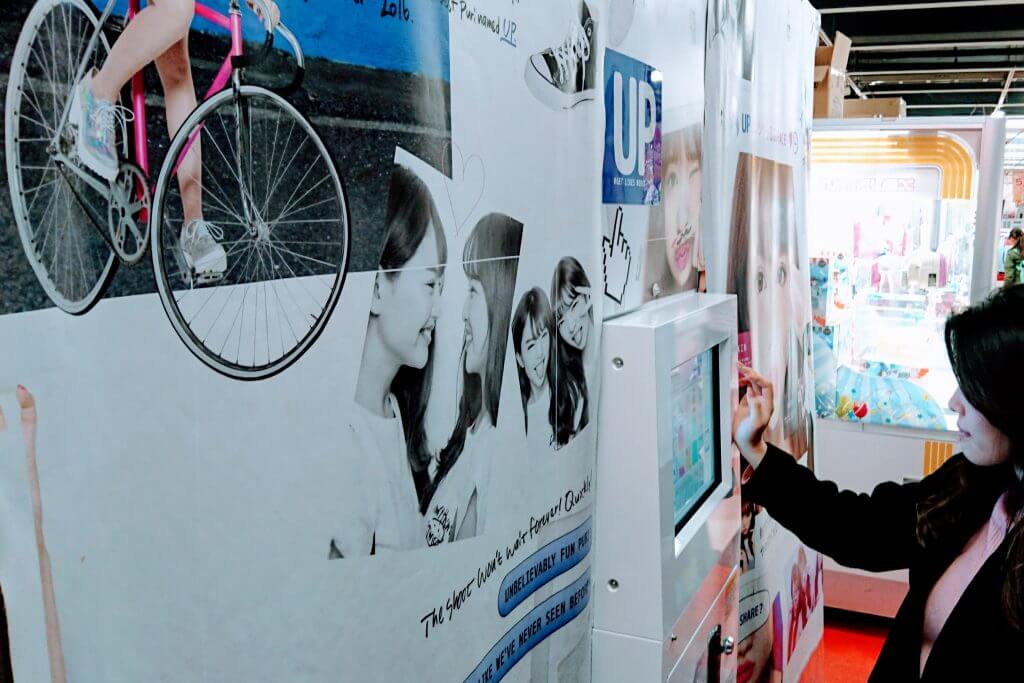 Let's scribble on the picture after shooting. After we wait a couple of minutes, the photo seal will be completed! It would be perfect for creating memories as it can also be divided to everyone taken together.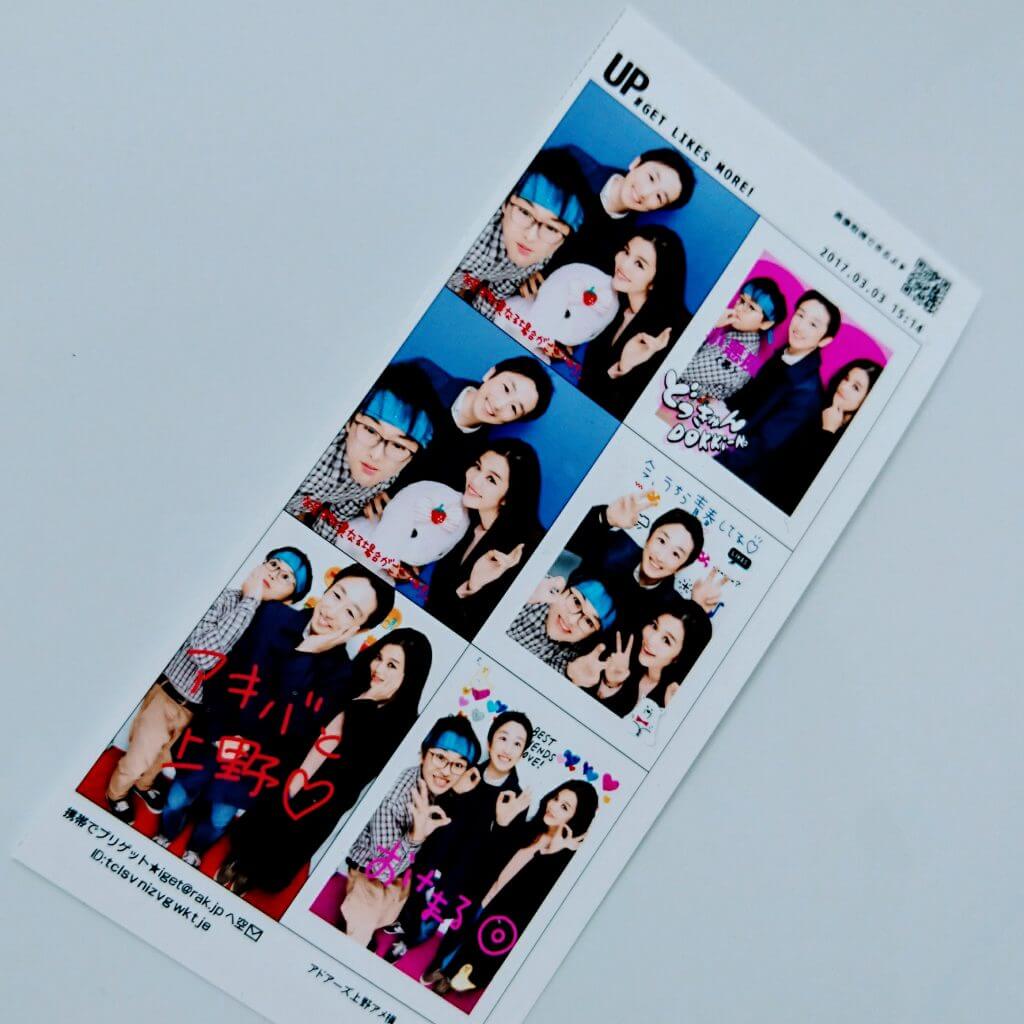 Taiko Drum Master
It is a game playing by hitting Japanese drums according to the marks appearing on the screen. (100 to 200 yen per one play)
It is also exciting because we can play against each other.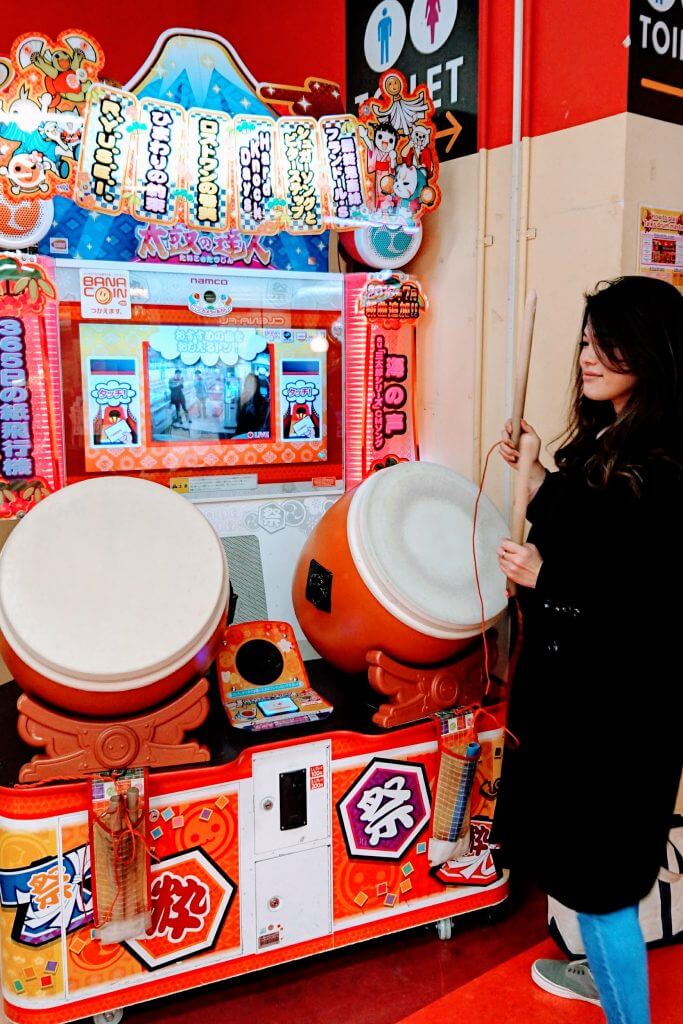 Summary
What do you think about the Japanese amusement arcades?
It would be the secret of the popularity of the amusement arcades which you can enjoy even in just 15 minutes, even during the day. You can even get some souvenirs there!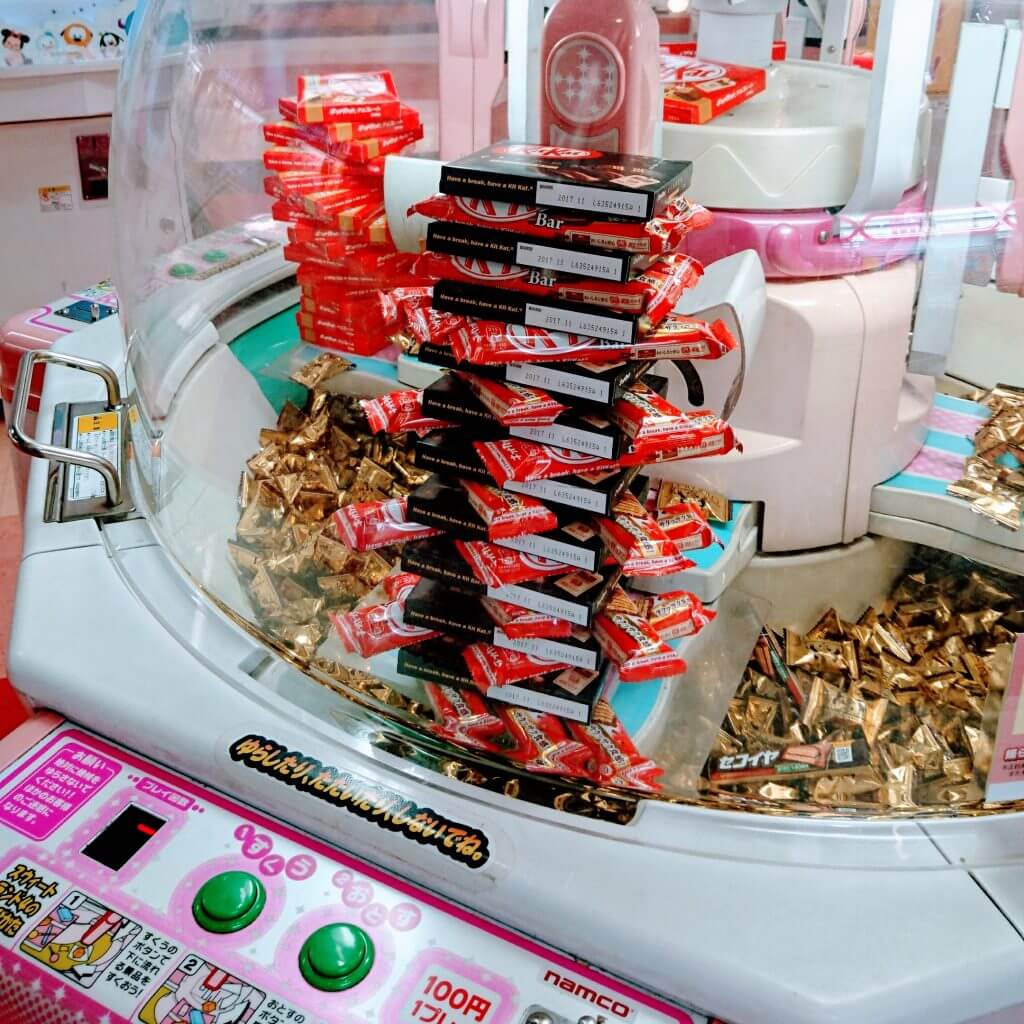 Japanese characters goods which are popular even at the Japanese amusement arcades via SUPER DELIVERY.
・Alpacasso
・Osomatsusan
・Mameshiba Sankyodai
・Mochishiba
・Neko Atsume
・Oshushidayo
・Poteusaloppy
Whether you challenge at the amusement arcades, betting the possibility of getting them for cheap money or you surely get them, it is up to you...