Hi there! This is Mami. At this time, I interviewed Mr.Taniyama the person in charge of the famous bento tool's manufacturer, Torune about their product and the concept at office.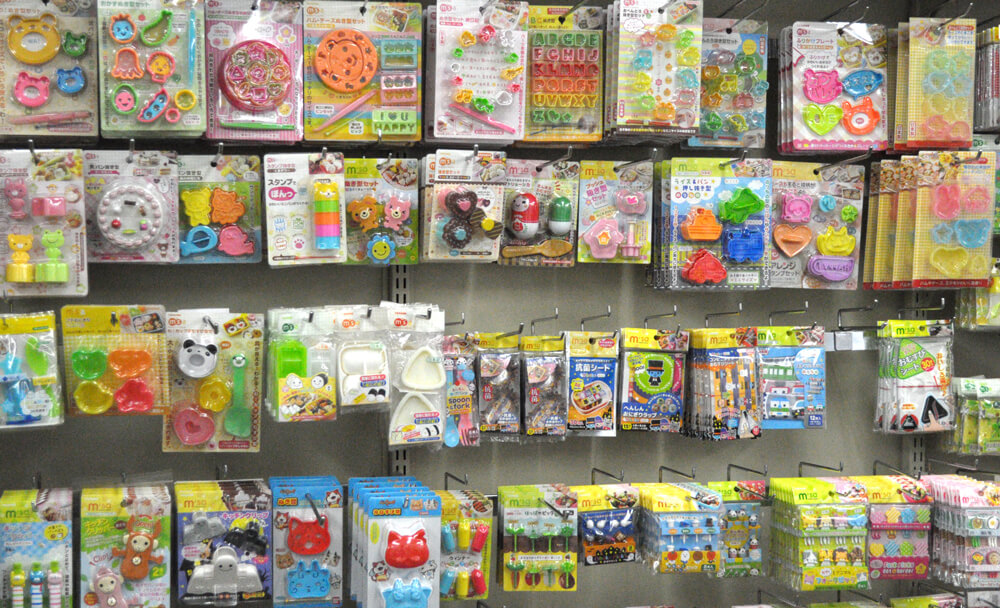 There are so many items from standard to recent one. Let's check out!
About Torune's History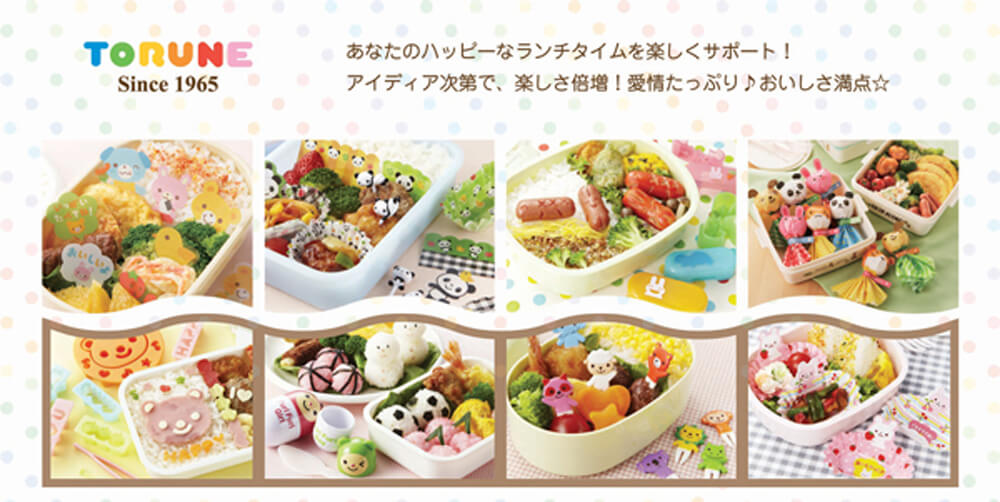 Their head office is located in Wakayama Prefecture, but the overseas division is in Tokyo branch office.
Their establishment was in 1965. They had manufactured springs of peg at the beginning, but they changed the policy, they had started to manufacture bento tool because the bento boxes had been sold well at the time, so they needed to make the difference. Since then, they have a 30-year career to manufacture bento tools.
Now, their bento tools have been dealt by the retailers from small to large all over Japan and the world. From France, the boom has begun, now it has globally expanded to North America, Europe, Australia, Asia. Their bento tools is essential to make us happy and fun to cook bento.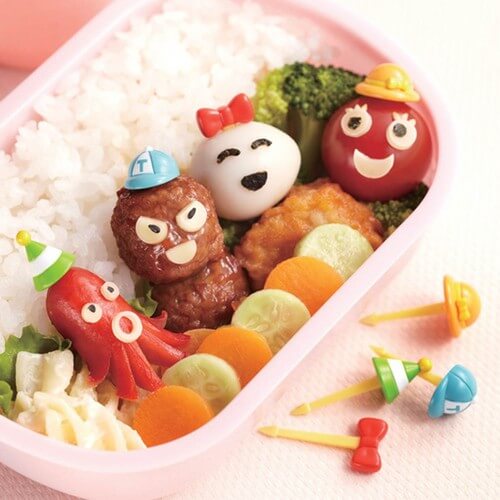 History of The Bento Tool's Evolution
The item's shapes have constantly changed with the times. He introduced the evolution of the bento tools. Let's see it together!
Picks
It can be used for sticking and holding something. The first standard model is a very simple shape and color. The price is very affordable, you can get it around JPY100.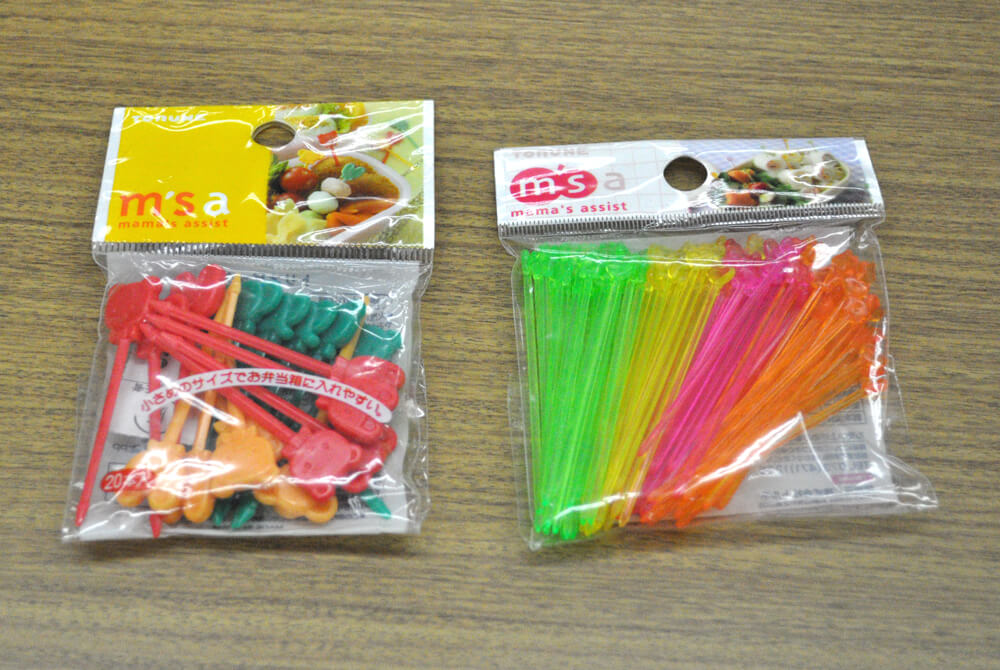 When the evolution proceeded, the varieties of picks like animal shaped and the other ones have appeared. The price per one item get higher, now it can be sold at around JPY600 well. Even if the price gets expensive, but they are so popular.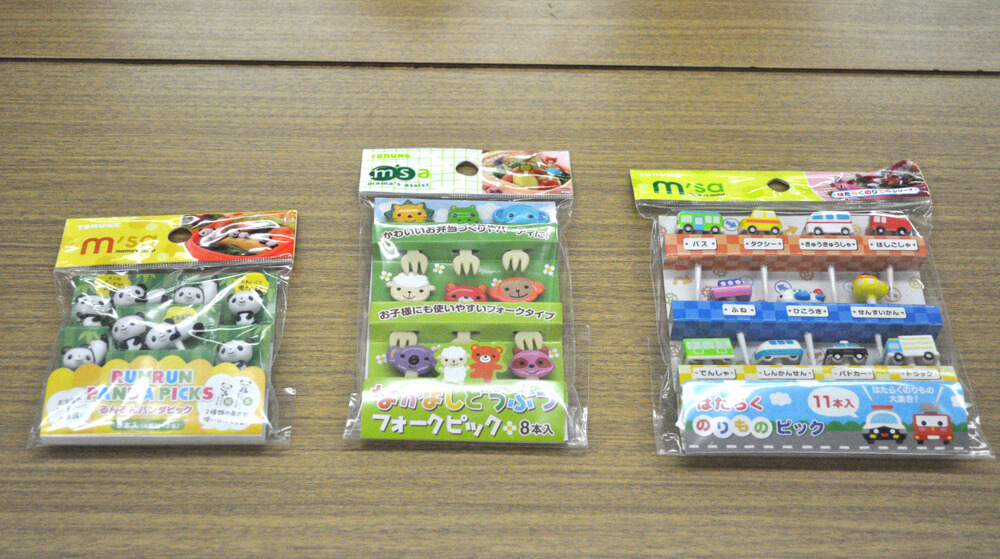 See Picks
Onigiri(Rice Ball) Mold
If you use it, you can make various pattern and shape rice ball easily. Originally, the first model is just standard Onigiri's shape, but the varieties of shape have also appeared like animal ones and so on.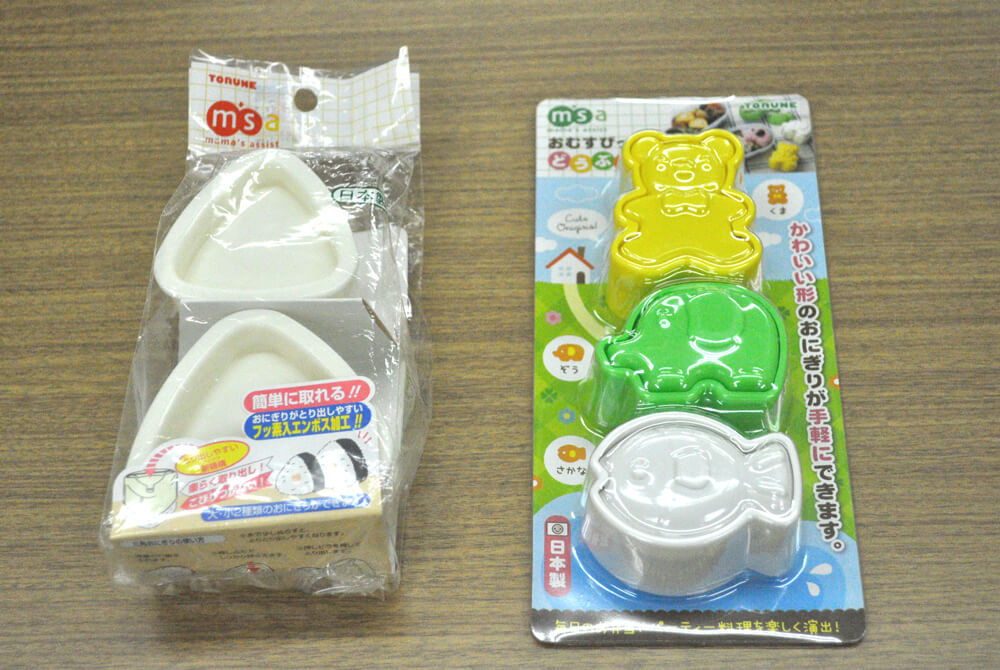 See Onigiri Mold
Character Items
Using their know-how, they have also manufactured the various character items for the companies which have the license including Anpanman, Doraemon, Yokai-Watch.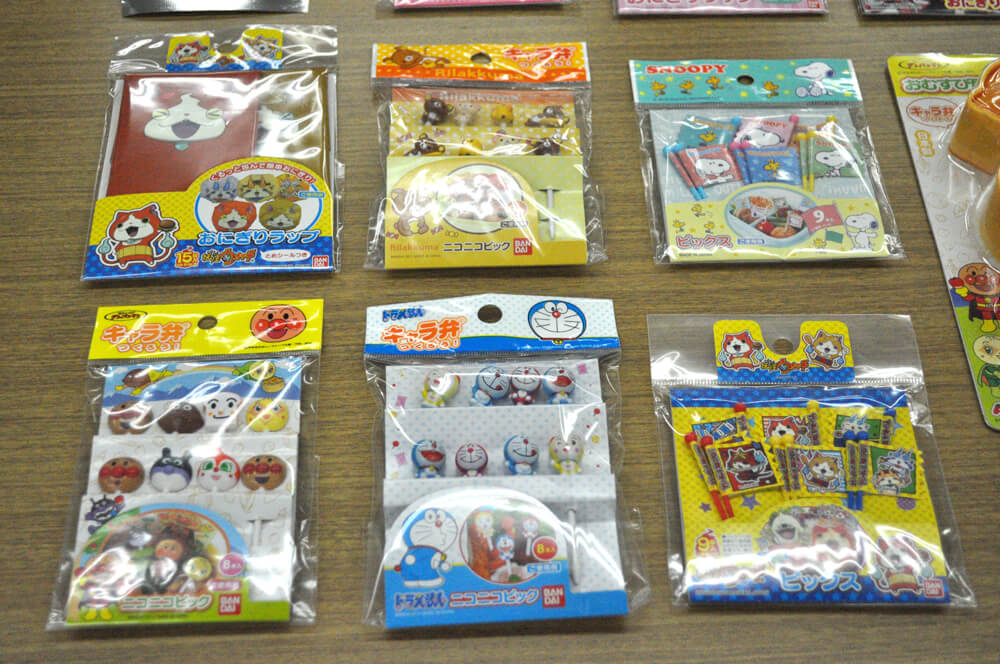 Popular Items
I asked him the popular items! What kind of things are here?
Animal Picks
The evoluted cute picks! They would make your bento more fun!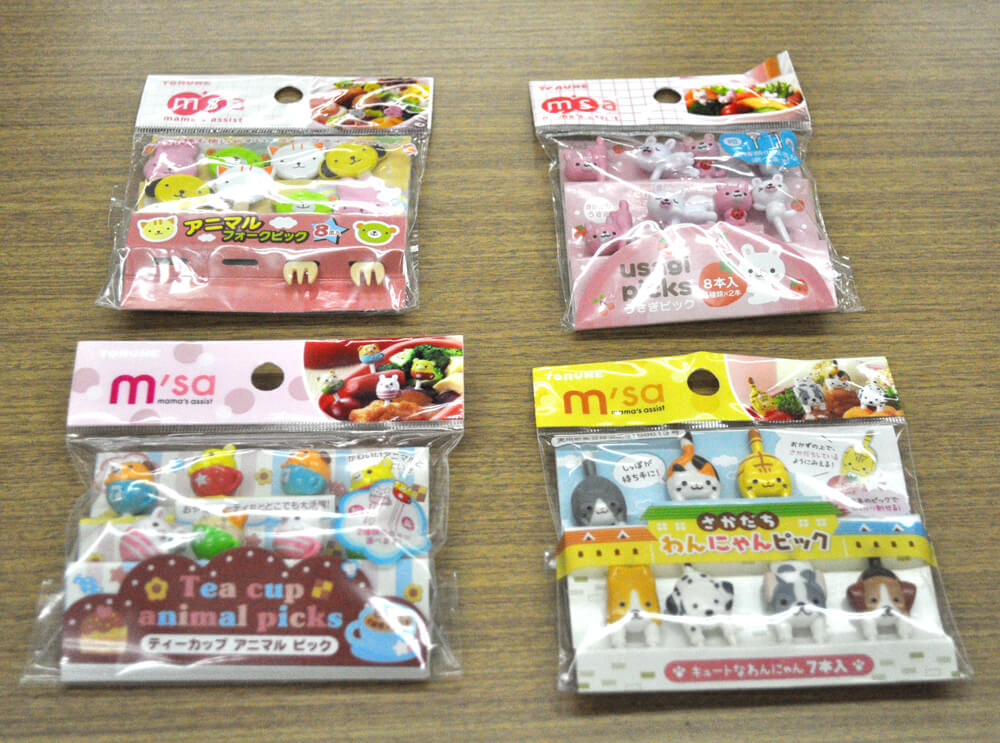 Below is the image you use them, the fun bento can be cooked!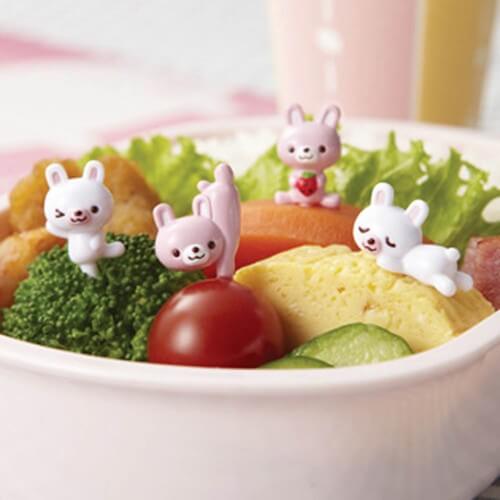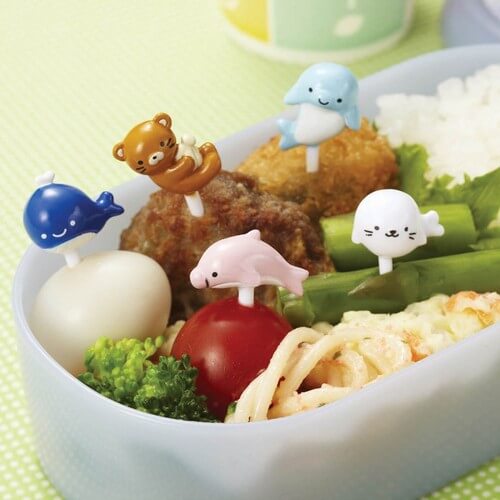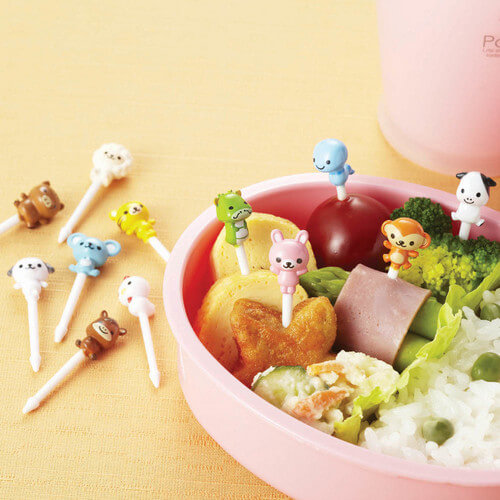 See Animal Picks
Furi Furi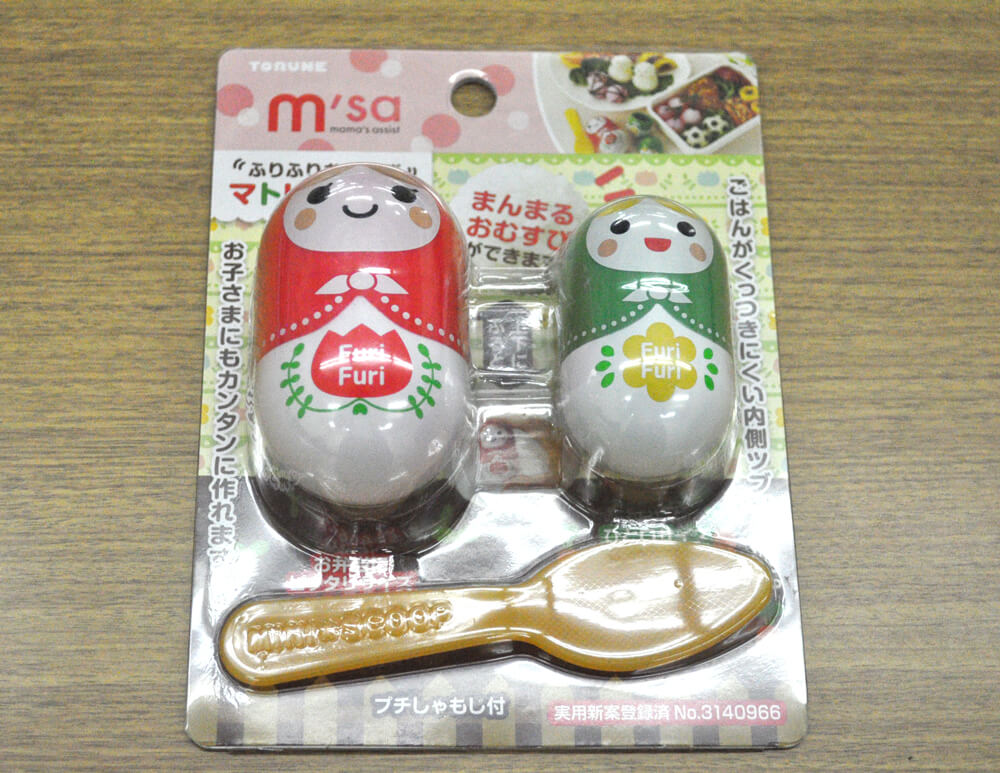 You can make the beautiful round rice ball easily by just shaking. The round rice ball can be arranged to make various things. You can use it well, the bento like below can be designed!
See Furi Furi
Rice Spatula
Popular rice spatula! Since it can also stand by itself, it would be used cleanly!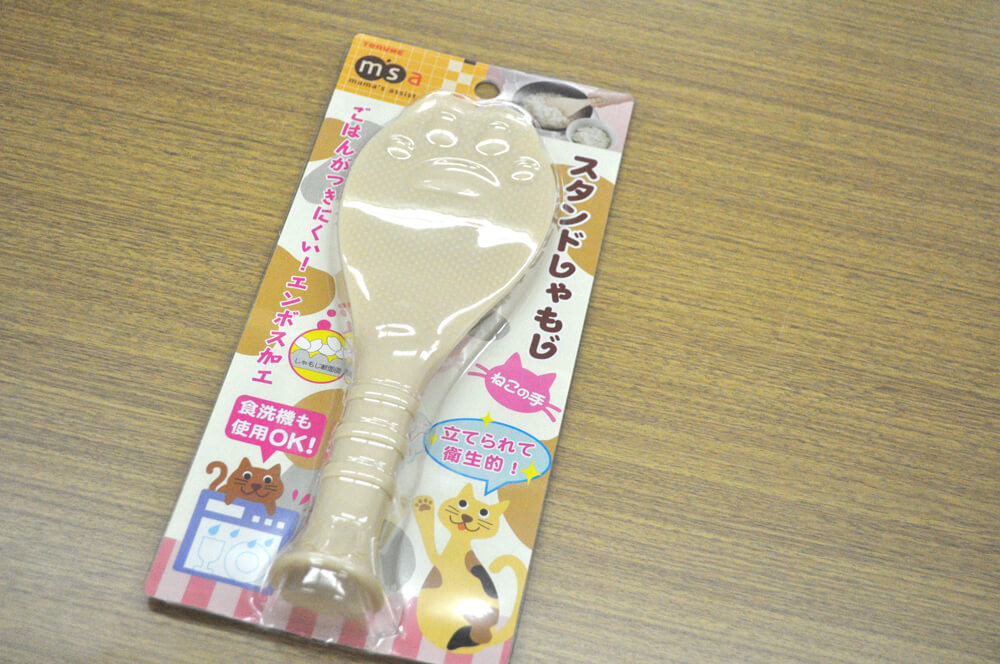 See Rice Spatula
Onigiri Wrap
When you wrap the rice with this item, you can cook the rice stick easily! Since the stick type, you can bring the rice and eat easily.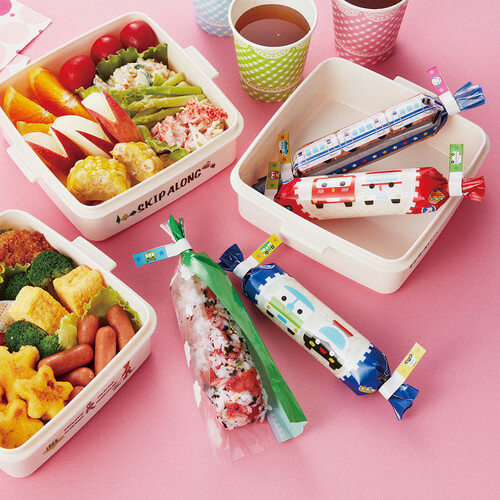 See Onigiri Wrap
Check Point
I found out their strong belief to deliver their products from this interview. They have tried to make "Pop & Catchy" which kids and adults can really enjoy. Even if everyone all over the world see their products, they can find out what it can be used for based on their affordance.
I believe that their product have continued to attract the people globally from now on too!
You too, enjoy cooking Bento with Torune's bento tools!
See Torune's Bento Item