Hi there! This is Mami. At this time, I interviewed Mr.Kanaya the person in charge of the stationery manufacturer, MIND WAVE at thier new showroom.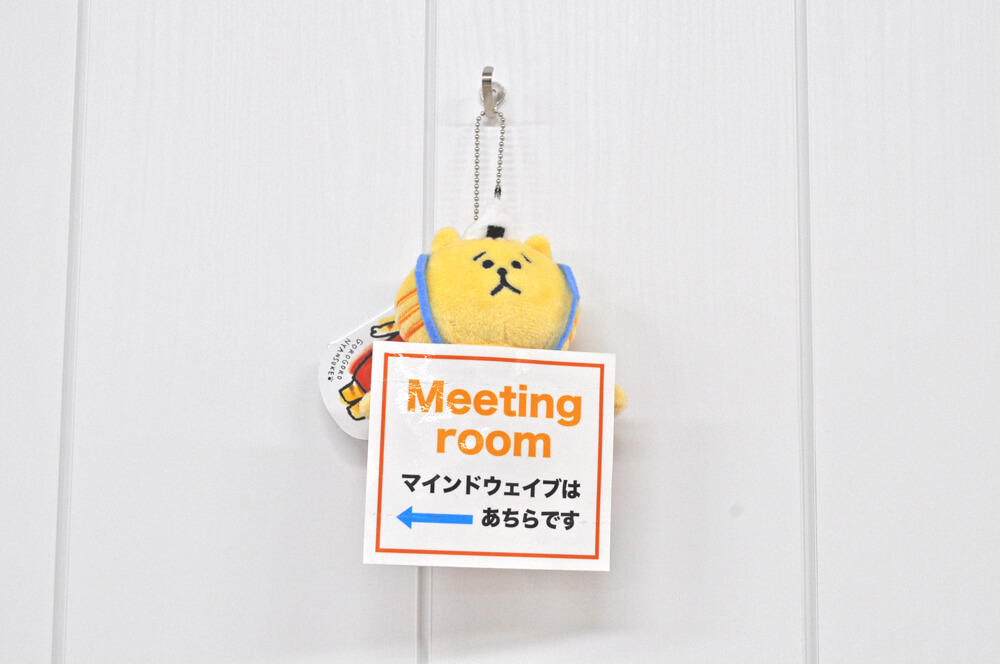 What's MIND WAVE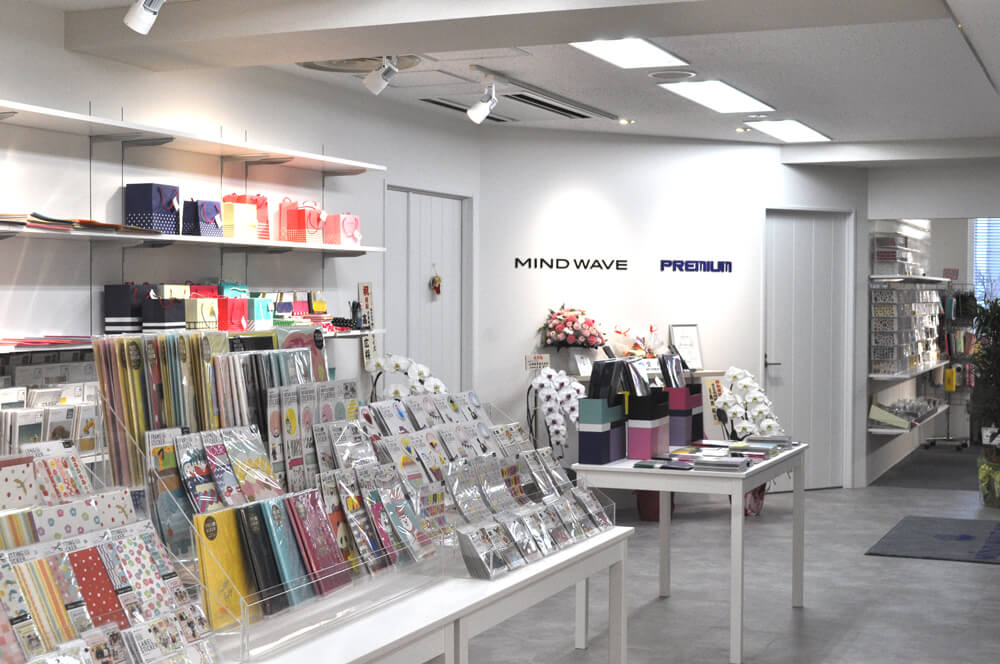 MIND WAVE is a manufacturer handling stationery such as cute characters, animals for young girls and women.
In 1990, they were established, and born as the company specializing the product planning and the design. In addition, they have the company which has the strength of printing as their party.
The half of the employees are designers. This company has placed great emphasis on the planning and design. The power to constantly produce products was there.
What is the secret of MIND WAVE 's charm of the popularity from the teen generation to adult women? I will introduce three points.
1. Product Design & Development


The designs are just so cute! They have quickly created cute characters with their own unique planning and design sense. They are good at the development that match the currents, and I had the impression that they always have the trend products.
In addition, they planned the unique items such as the waterproof seals kasunny dedicated to umbrella decorations so that you will make the rainy day going fun, and masking seal dared to washi tape.
Then, here is MINDWAVE's best sellers!
Yuru animal
Yuru Animal which have cute expression on something such as Washi tape and pens is the best seller for many years.
Incidentally, this stick marker collection was also picked up on television and it became a topic.
Gorogoro Nyansuke
Up to the next, this is a cat's character, Gorogoro Nyansuke who had a worried face wearing suspenders from the head. I was welcomed by the stand-in cutout.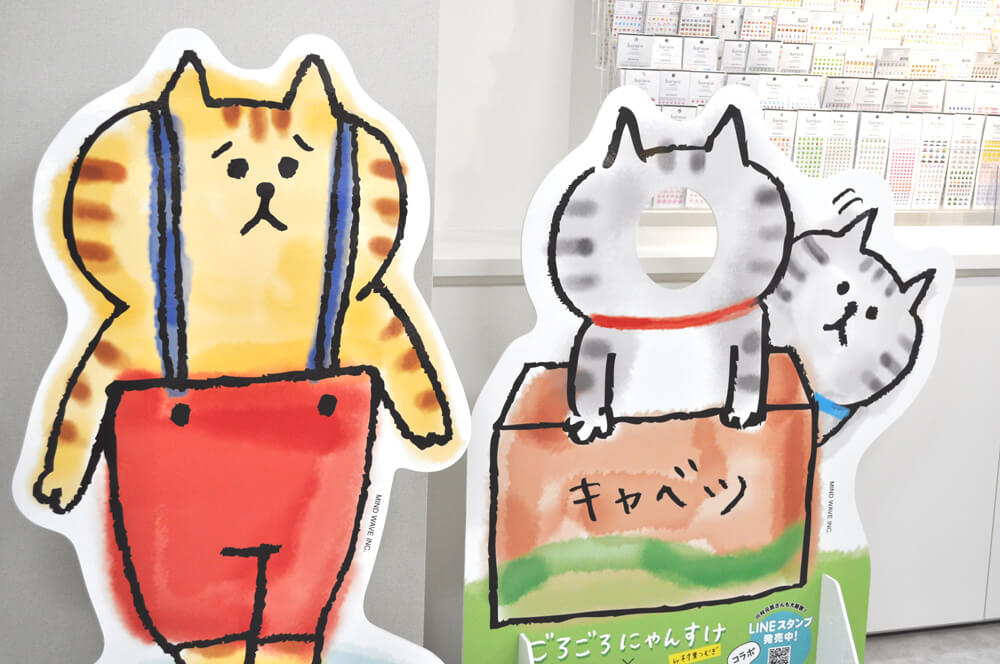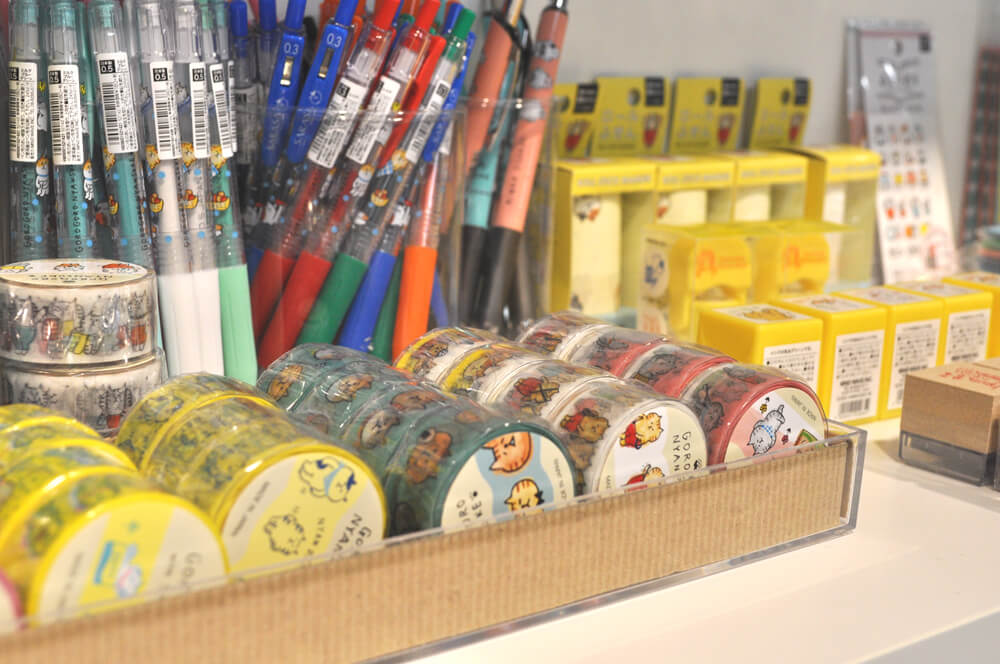 The recognition of Nyansuke went up at a stroke due to the opportunity of collaboration with the novel "If the cat disappeared from the world". This novel also became a movie starring Takeru Sato!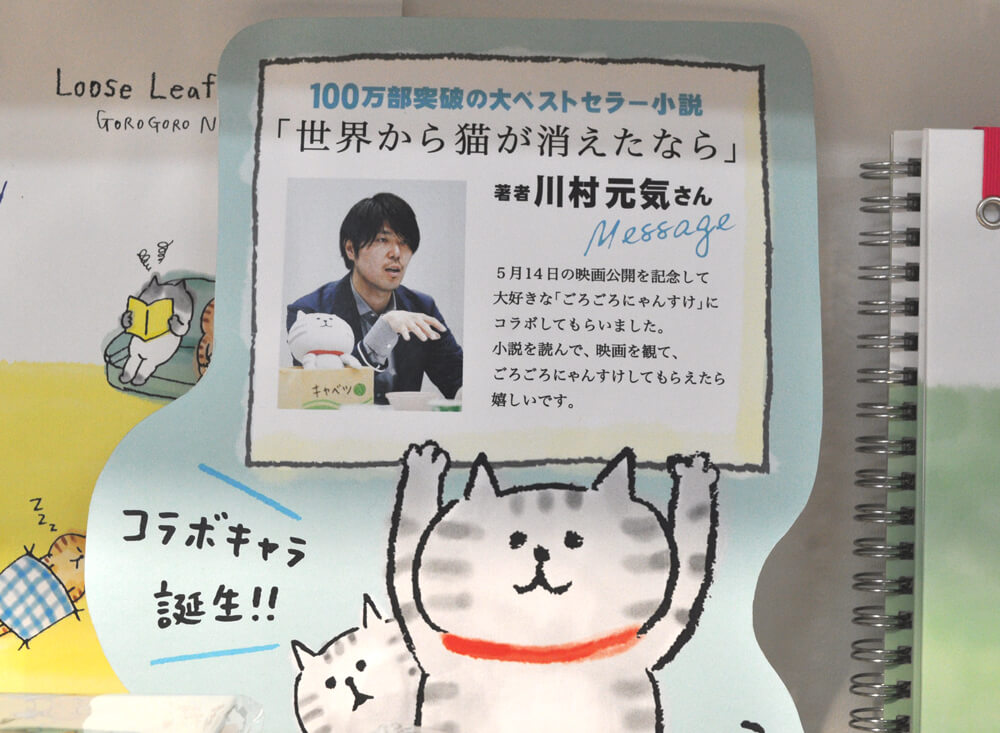 I will introduce the unique characters recently appeared.
Shibanban
Cute Shiba Inu character shibanban. This touch is simple, but it will heal you by the richness of the expression like actual Shiba Inu!
Osumo-sans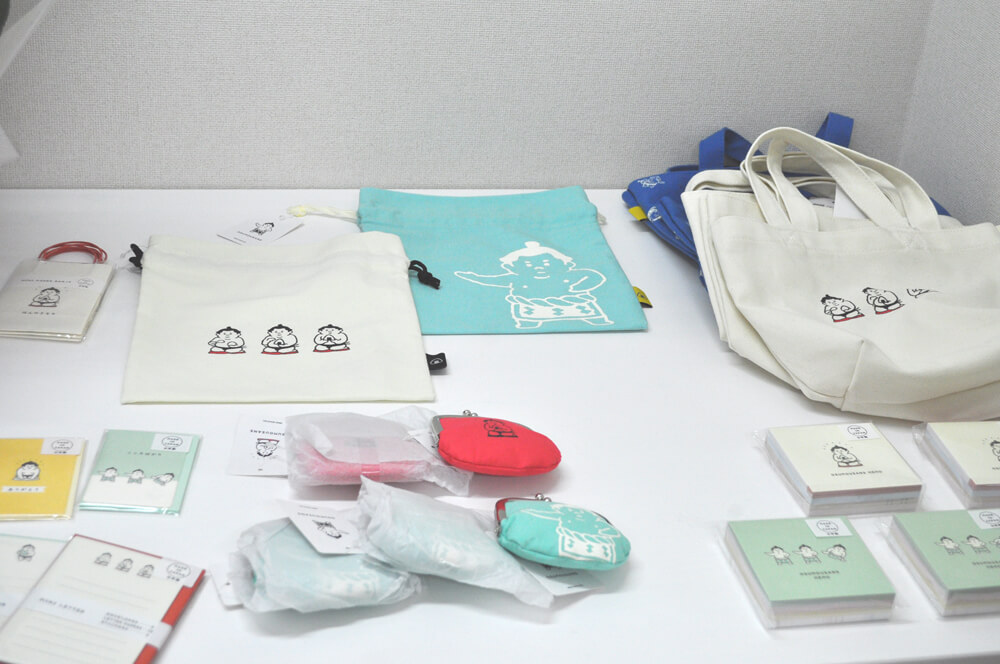 The character modeled Sumo wrestler, Osumo-sans. There are quite various related goods, and it seems to be popular!
In addition, the really popular characters like them have LINE STAMP.
2. The high quality paper


You can understand the paper quality and comfort of notebooks and seals is very pleasant when you touch their products.
Since the paper is durable, I think that it will be pleased if you give them as gifts.
3. The Number of New Arrival Items


40 to 100 new items have been added constantly every week. It is very fast from the planning to selling, so we can enjoy checking new release every week!
Then, I introduce the latest products which were recently added.
Photo Club For Adults(大人のフォト部)
This brand will let you enjoy the photo life with family and friends by decorating memories.
The paper texture of the message board will let you feel good, and also it has the fancy and photogenic decorative goods and message board is fairly substantial, the decoration is going to be fun! If everyone receives such a cute board, they will want to share it with SNS!
The combination of instax by Fuji Film would also be so good!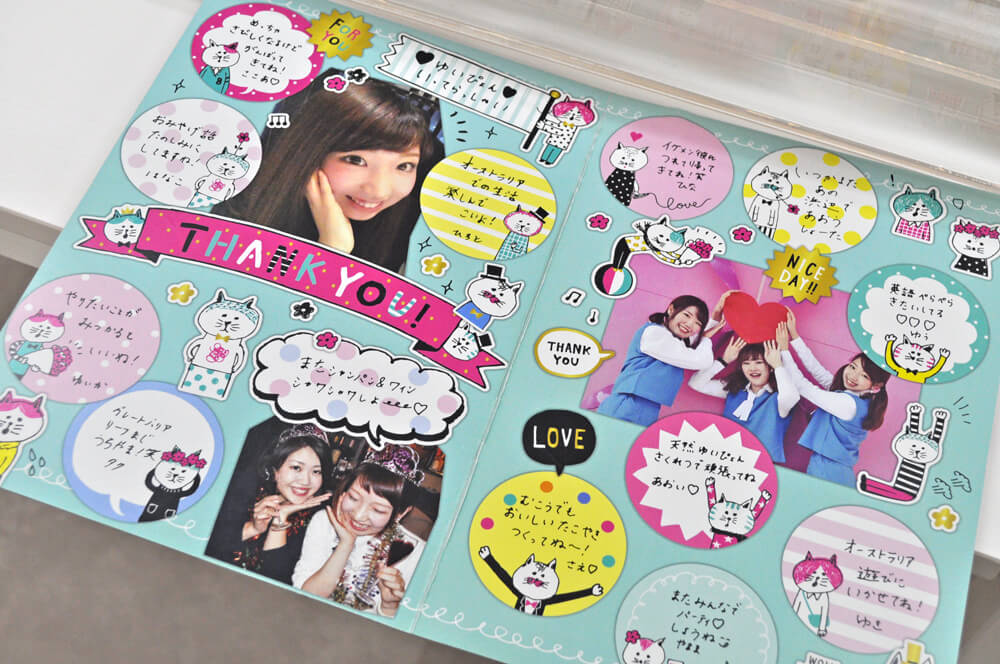 The seals used in the picture are here.
Hollowl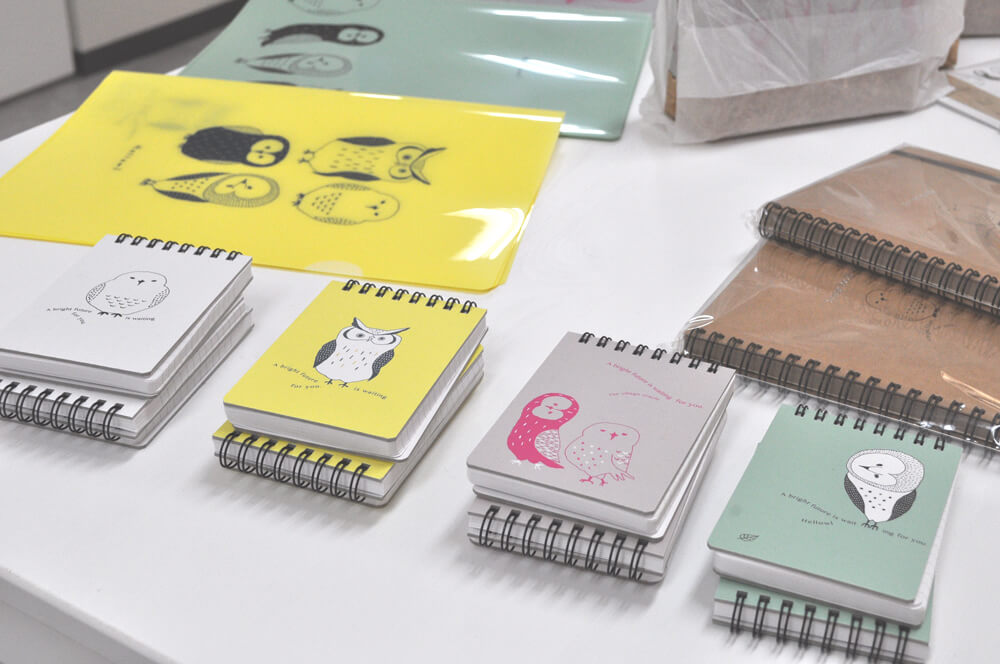 Hollowl is a character modeled owl as you see. Recently the attention to owls has risen in Japan. I felt present trend.
Real Animals
They have real looks like a little human-look, but pretty cute animals . Coming soon!
Recommendation from Mr.Kanaya
Plus! At this time, I heard that the recommended items from Mr. Kanaya!
It is a useful To Do memo to organize what you have to do. It is compact and has cute patterns.
I heard that Mr. Kanaya gave it his friend at the wedding ceremony, so it was very pleased. Certainly, it will let everybody delighted if you give such a cute one!
Finally
Thank you for reading this article. What do you think about MIND WAVE?
Recently the Tokyo office has just relocated, so the showroom was new and beautiful.
As their company's story, I understood that the strengths of MINDWAVE are catching up current time stream, the speed to keep creating new products, keeping the high quality.
I think such a company that combines these three is quite rare!
If you have looked for cute decoration and character goods, check them once by all means♪

---------------------------------------------------------------------------------------------------------------
* SUPER DELIVERY is a wholesale site dedicated to registered members. Customers need to login to browse product details and place orders.
*Products may be sold out or removed from sale without prior notice. There may also be restrictions on the sales destination. We beg for your understanding.