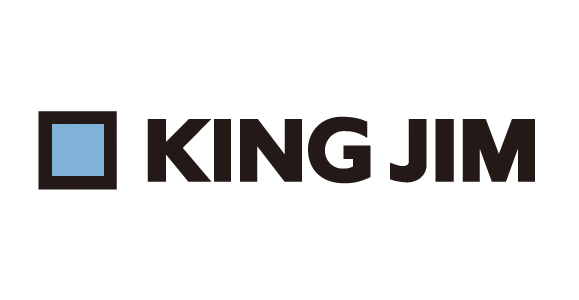 A lot of ideas are being poured into Japan every day. ✨ I went to a Japanese stationery maker company called KING JIM to introduce you to the outstanding products of Japan. KING JIM is famous for its label printing machine, and this visit gives you a detailed description of the Reminder Notepad, KAKUMIRU, which started funding in the United States last month.
What is KAKUMIRU?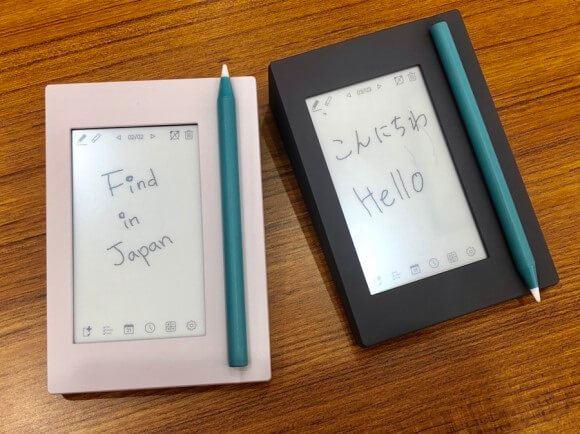 KAKUMIRU is an analog-like digital machine that feels like using a pen and paper. It has not just a memo function, but it's got all the functions you need at the office, including alarms, calendars, watches, and calculators.
So let's look at each of these functions one by one.
1. Memo function
* Adjust pen thickness / Adjust eraser thickness
Pen and eraser are set in three sizes. You can choose the thickness you want.
* Store up to 99 notes in total
You can store up to 99 new notes in total. To view the last note, press the ◁/▷ button above or thumbnail preview the four notes. (You can also set a password for each note.)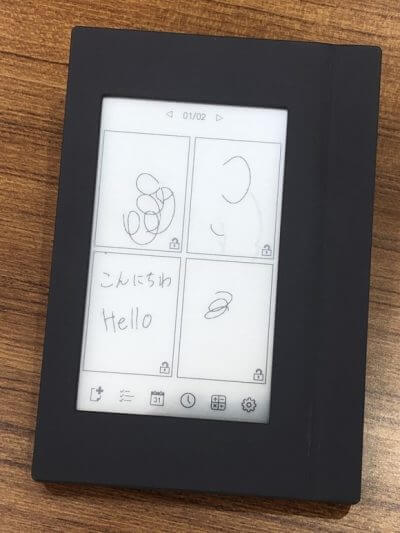 *Alarm
You can use the alarm function to set the note to be displayed at the specified time.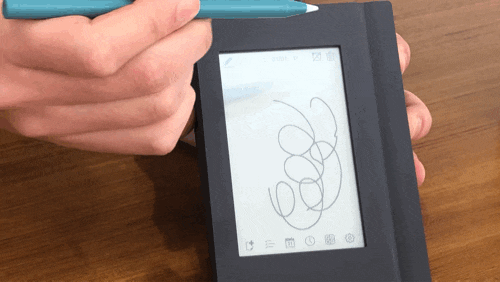 2. To-do list function
A lot of people use sticky notes to manage their tasks. The biggest reason many people use sticky notes is that it's easy to take it off after they complete the task.
KAKUMIRU has digitized this point, allowing us to change the order of things to be done or simply delete the completed task.
*Alarm
Not only memo function but also to-do list function has the alarm function, which helps you remember important things to do.
3. Calendar Functions
If you set the alarm function for a memo or to-do list, you can also connect to the calendar. Enter the calendar and you can check the notes or to-do list settings.
Also, some people set the beginning of their calendar on Monday and others set it on Sunday, right?
In KING JIM's careful consideration, they made it possible to adjust whether you want to start the calendar on Monday or Sunday.
4. Clock function (alarm function)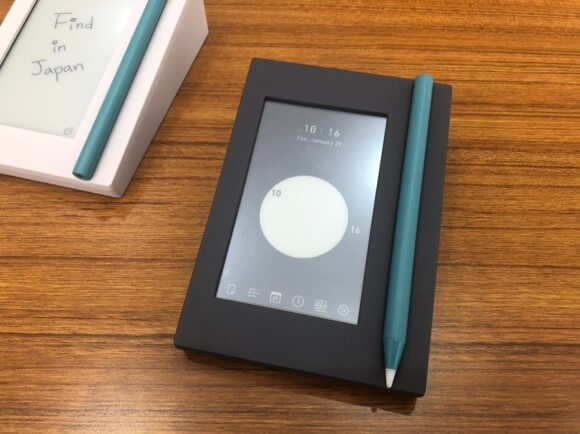 As I explained above, KAKUMIRU has the ability to set alarms when writing a memo or to-do list.
There are two ways to set up this alarm.
​First, you can set the date and time to sound the alarm.
Second, recurring alarm setting allows the alarm to sound every week by setting the day and time of the week.
For example, if you have routine tasks that are repeated every week, you can use this function to set up alarms like Tuesday, 2:00 p.m., and xx meetings.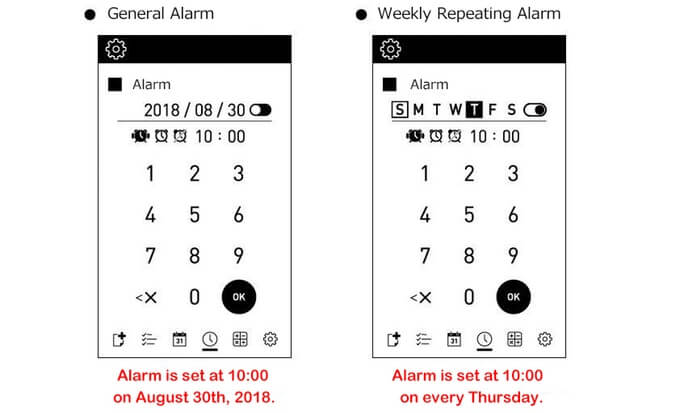 You can also set the above general alarm and main repetitive alarm to sound alarmed, mute alarm, and no setting.
KAKUMIRU could be a pretty watch on the waiting screen. It's also pretty for a desk clock.
5. Calculation Function
It includes calculating features such as simple addition subtraction, division multiplication, and so on, to help with simple calculations during meetings or phone calls.
If you feel uncomfortable with your pen, you can touch it with your finger.
​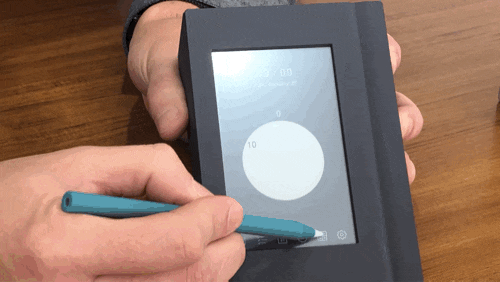 So we've looked at five different functions.
In addition to the five main functions of KAKUMIRU, there are other detailed functions:
1) You can insert and subtract the contents using an SD card.
2) You can set a clock or a handwritten note on the standby screen.
3) You can set it at the desired angle (screen changes up and down).
4) It is wireless: you just use it with 4 batteries.​
​
Currently, the product is still under development and is scheduled to be released in June of this year, but unfortunately, it will be exported only to the United States.
KAKUMIRU is still in the process of funding and can be found on the link below.
(You will access to the cloud funding site if you click the image below.)

KING JIM's other products
1) Cute tapes, memo pads, and masking tapes
​If Tepra is cute in appearance, we would use it more often. There are house-shaped tapes, cute sky-blue and pink tapes.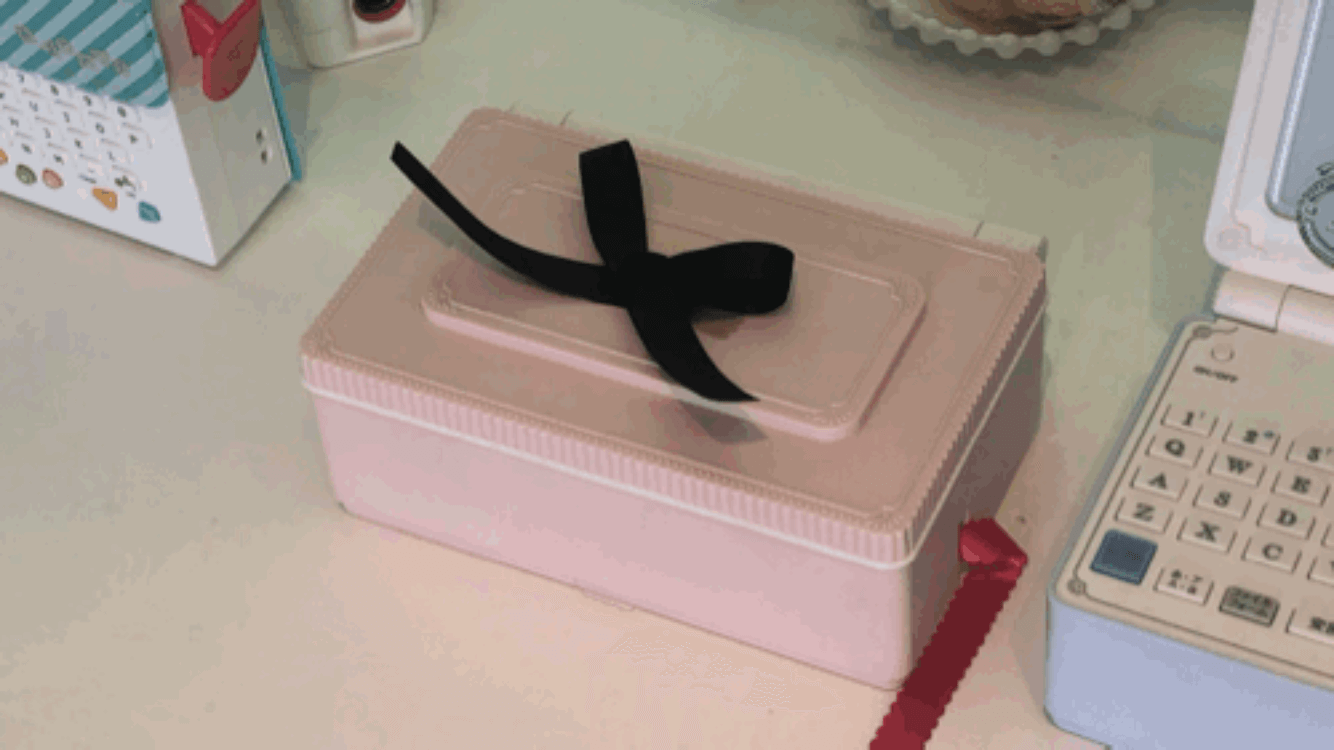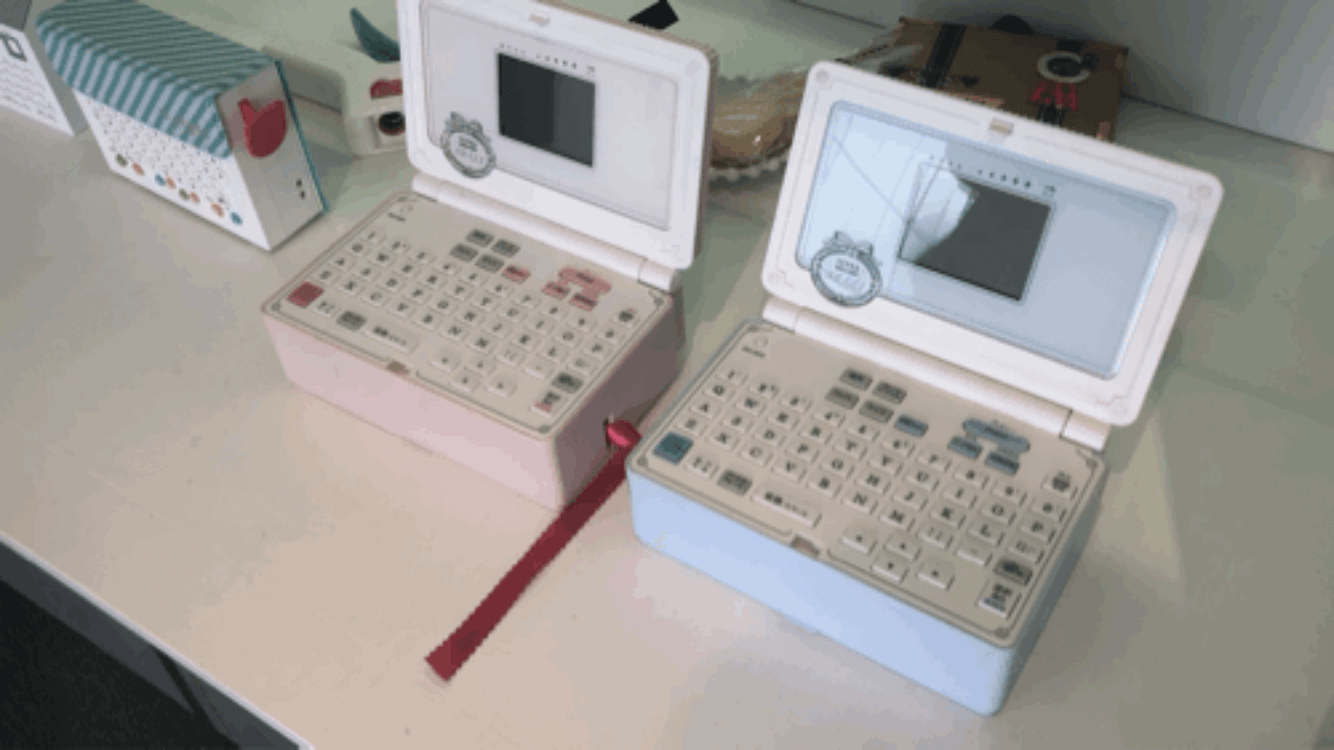 The masking tape called KITTA is already cut to a certain length like a sticker, so you can use it separately as much as you want without having to cut it separately.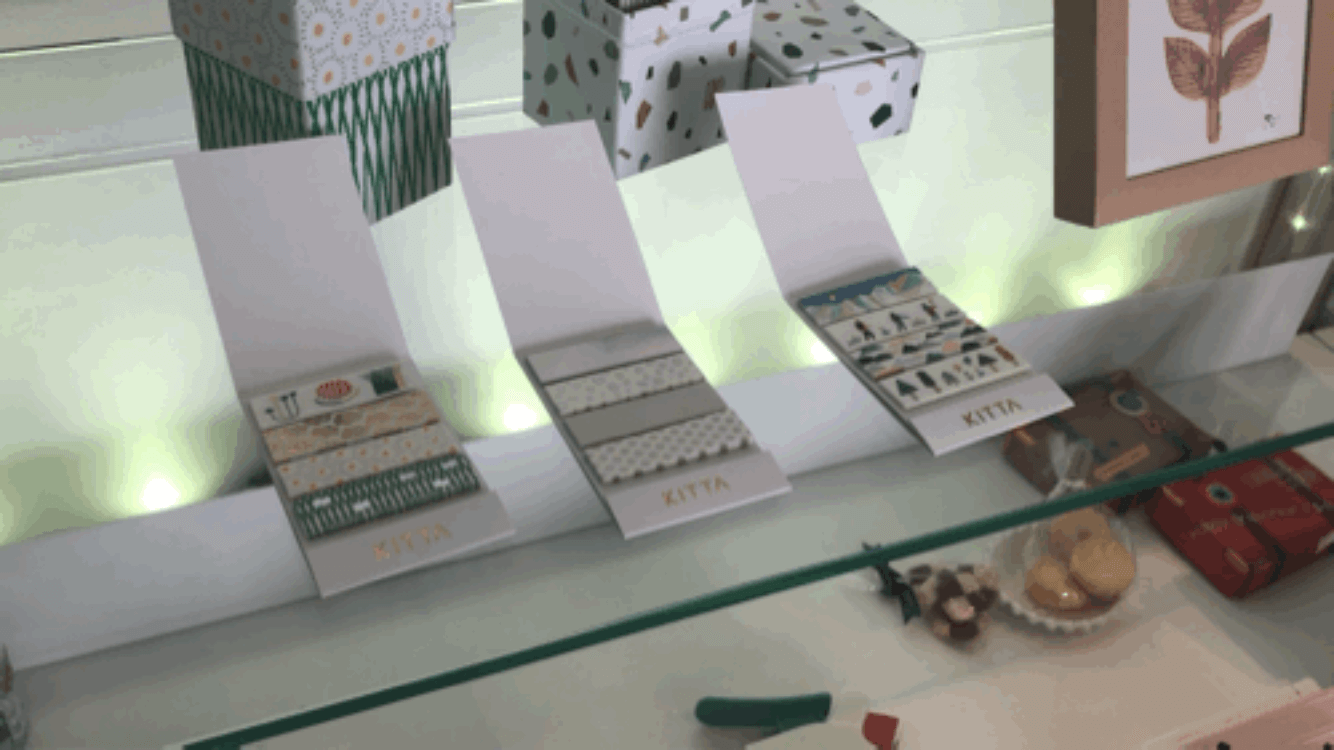 Also, there is a memo pad with cute illustration.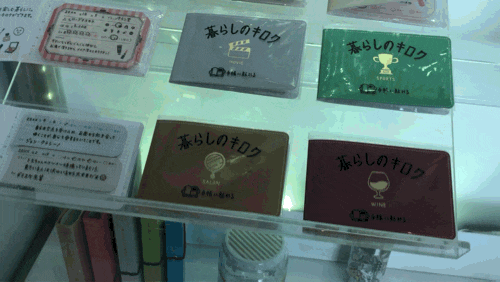 2) Portable typing machine
It's a portable typing machine that seems useful for writers. It's like an electronic dictionary, and if it looks small, it becomes a big keyboard.
3) Daily schedule with Alaram
​This daily schedule looks like a clock. You can put your schedule on it, and set an alarm for each time.
4) Electrostatic memo board
It's literally an electrostatic memo board. I think it'll be useful for putting in a business card or a short note.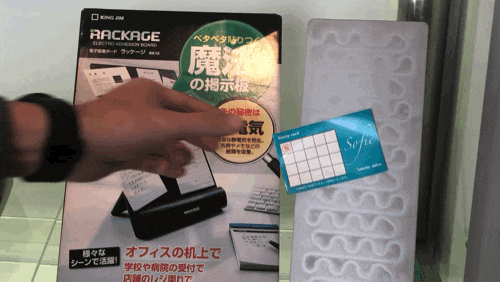 5) Standing pencil case
If you open the lid on the bottom and stick it to the desk, the contents of the pencil case will not spill out even if the desk shakes.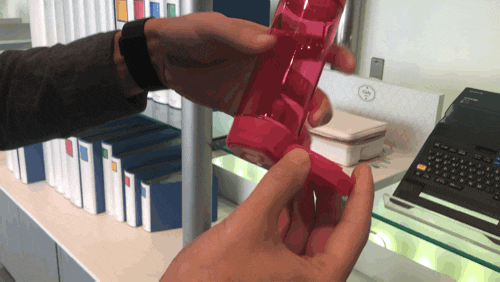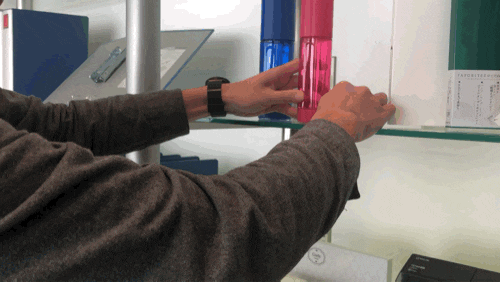 Finally
I have always felt that Japan is full of brilliant products made from a creative idea. If you would like to look for Japanese brilliant stationary products, please kindly check SUPER DELIVERY website, too.
What's SUPER DELIVERY?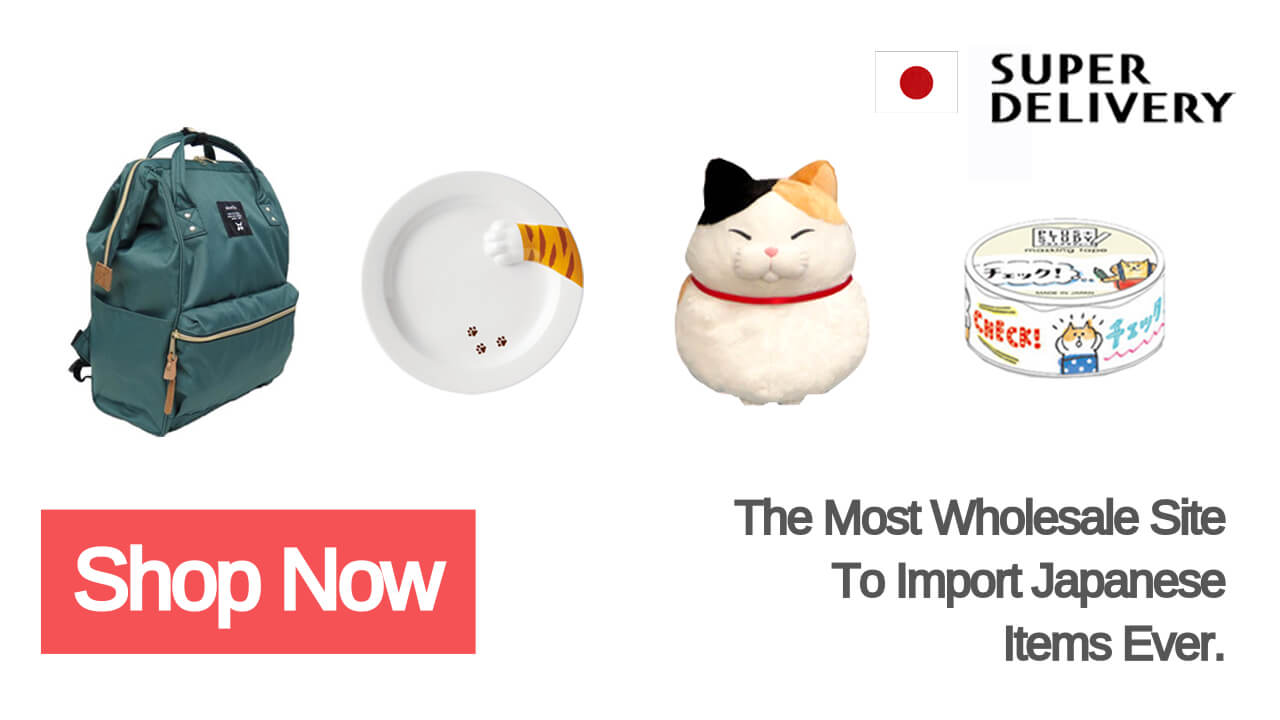 SUPER DELIVERY is a Japanese largest wholesale e-market place. Import high quality and design products from Japan shortly!
Sign Up Here