Hello, this is Mami. In Japan, summer is coming soon! I guess that many Japanese girls have been preparing Yukata for Japanese festival and fireworks.
Since the Japanese festivals will be held globally from now on, so I guess that the demand of Yukata and Cosplay will increase!
Demand of Kimono / Yukata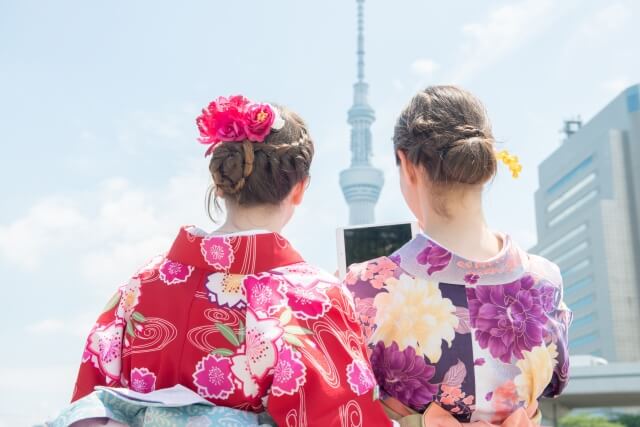 In Japan, there is a report that the hashtag of instagram "Kimono" & "Yukata" has increased!
This reason for the increase is thought due to the demand which many young women want to share the look wearing Kimono or Yukata at sightseeing and festivals on instagram.
Source(Japanese Site):
Why was the Instagram no longer "glitter spaces"? The reasons why female college students talked about the changes of instagram and the reason why "Kimono Value" went up in SNS.
When the summer season comes in Japan, there are the opportunity you can receive special services such as discount if you wear Yukata at a Disney resort, a party, Izakaya as well as a festival. I feel that it is great loss if you do not have a Yukata in summer.
Foreign tourists who come to Japan often wear Yukata or kimono in the tourist spot such as Asakusa and Akihabara. If you would like to taste Japan well, you can feel the immersed feeling by wearing ethnic costumes.
In addition, in each country in summer, the festivals related to Japan such as "Bon Odori" and "Japan Expo" are held. I often see the scene they wear.
I was also surprised that there are many people wearing Yukata at the Bon dancing when I went to Malaysia before. Honestly, I could feel that the wearer's rate is higher than Japanese one. I am very honored that the need to enjoy Japan has increased.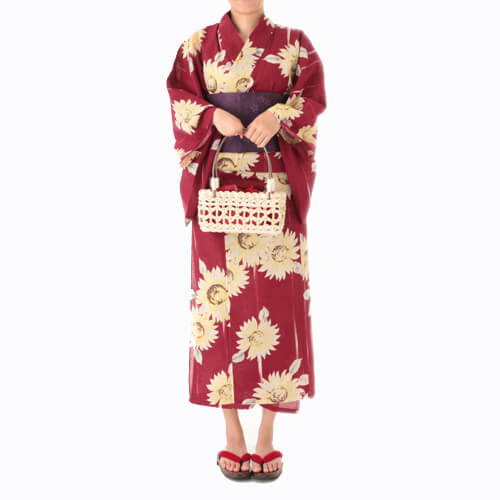 Our staff from Italy also said "I have longed to wear Yukata! I would like to go to various festivals wearing it!"
The theme of this time is popular Yukata in such summer.
A Japanese popular Yukata manufacturer in SUPER DELIVERY, KANON let me know recent popular some patterns!
Recent Popular Yukata
Classical patterns are also popular, but slightly unique patterns such as cat, watermelon and a geometric one with fashion characteristic.
The bigger patterns tend to be more popular than small patterns. Since many Japanese women have Yukata or Kimono, I guess that the unique one may be popular as the second distinctive item.
Water Melon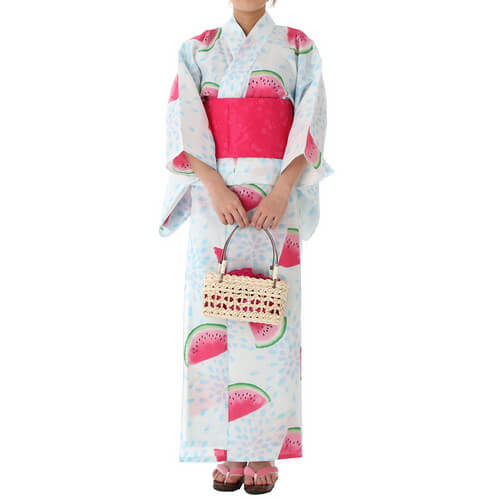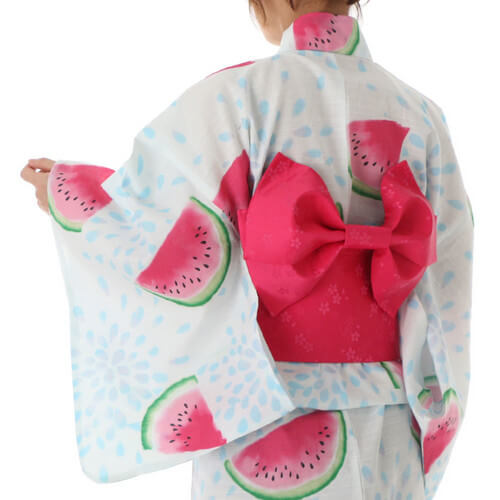 <<< See More >>>
Cat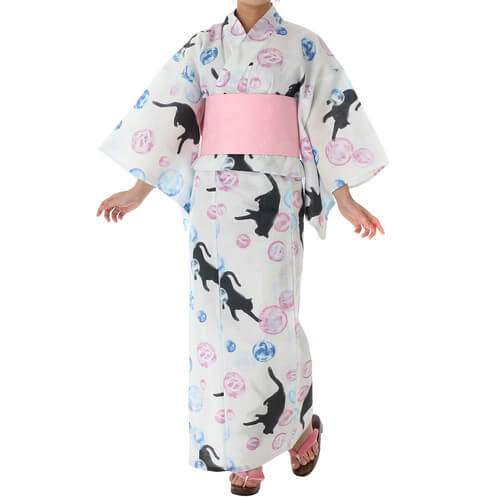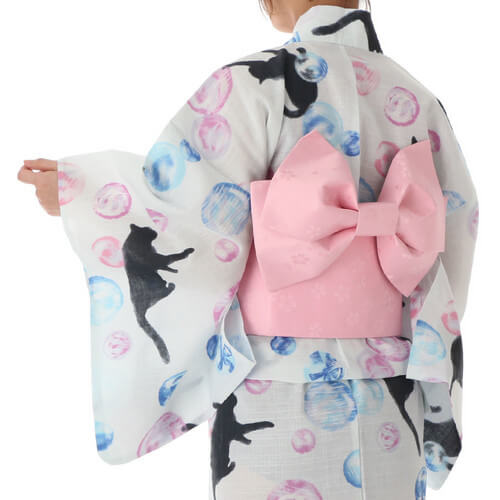 <<< See More >>>
Standard Pattern of Yukata
Every year's standard pattern are such as morning glory, sunflower, goldfish, wind chimes etc,. They are the classic patterns which have mainly been from ancient times. Among them, the items like below which reminds us the summer are popular.
Gold Fish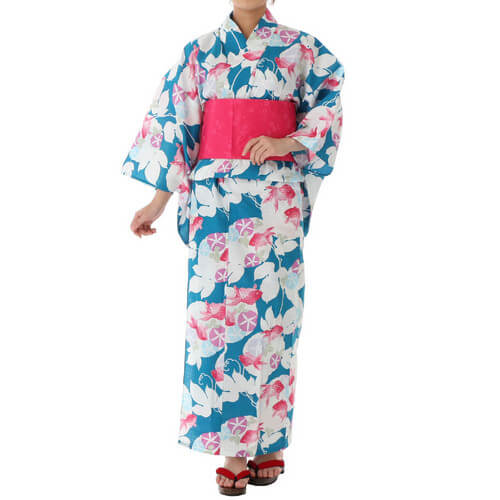 <<< See More >>>
Peony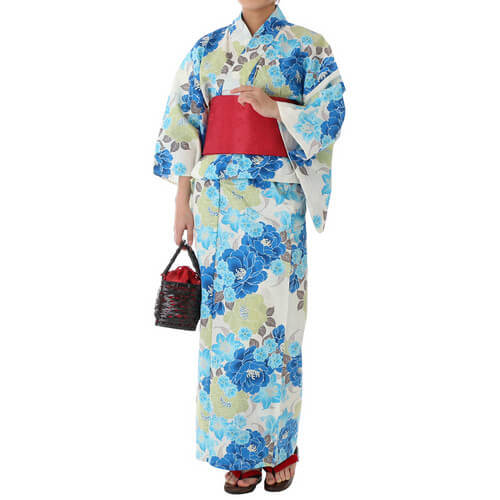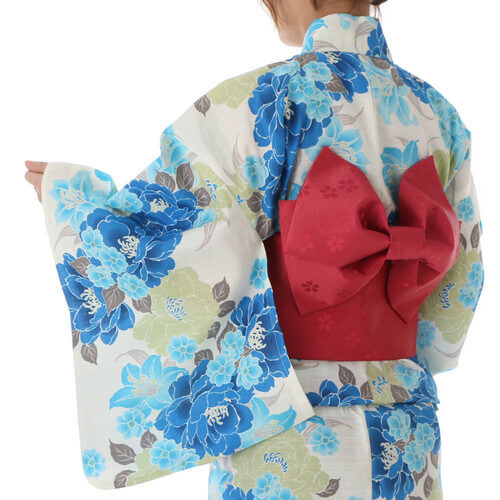 <<< See More >>>
Retro Peony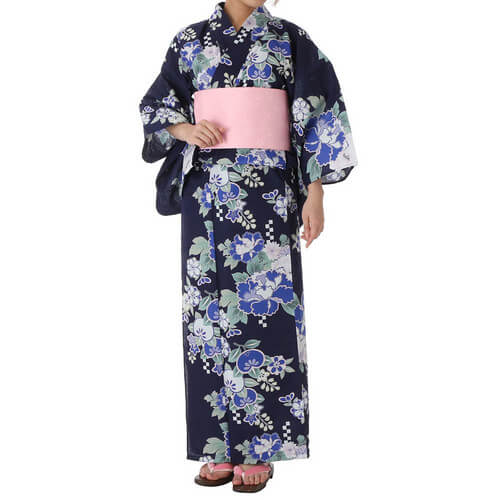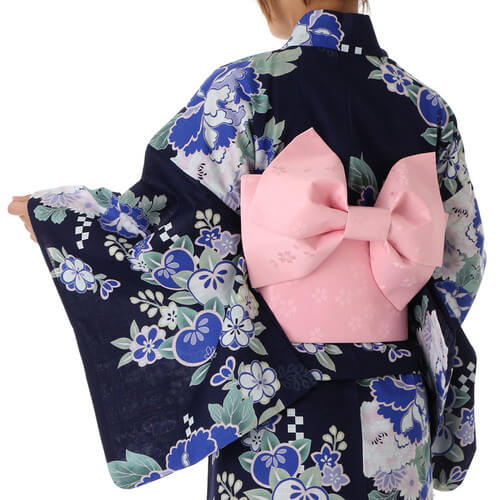 <<< See More >>>
Japanese Rose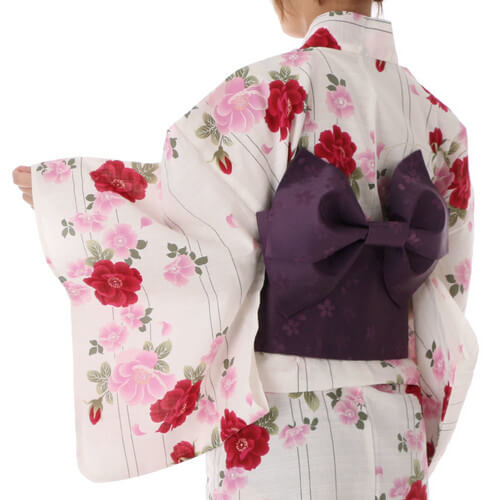 <<< See More >>>
Lily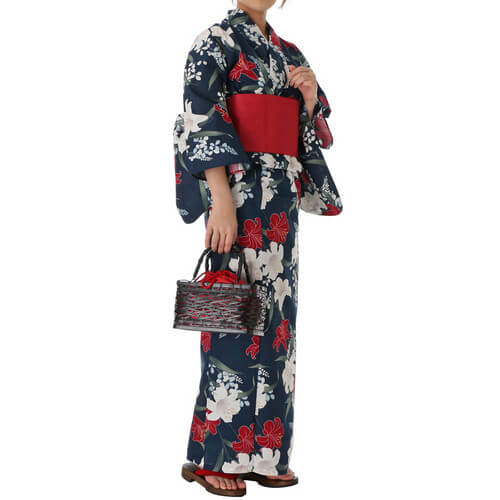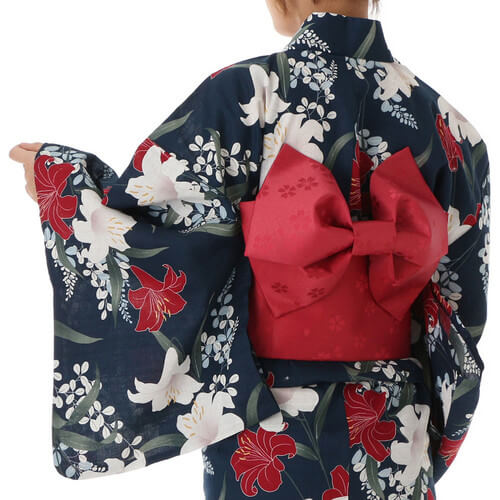 <<< See More >>>
Finally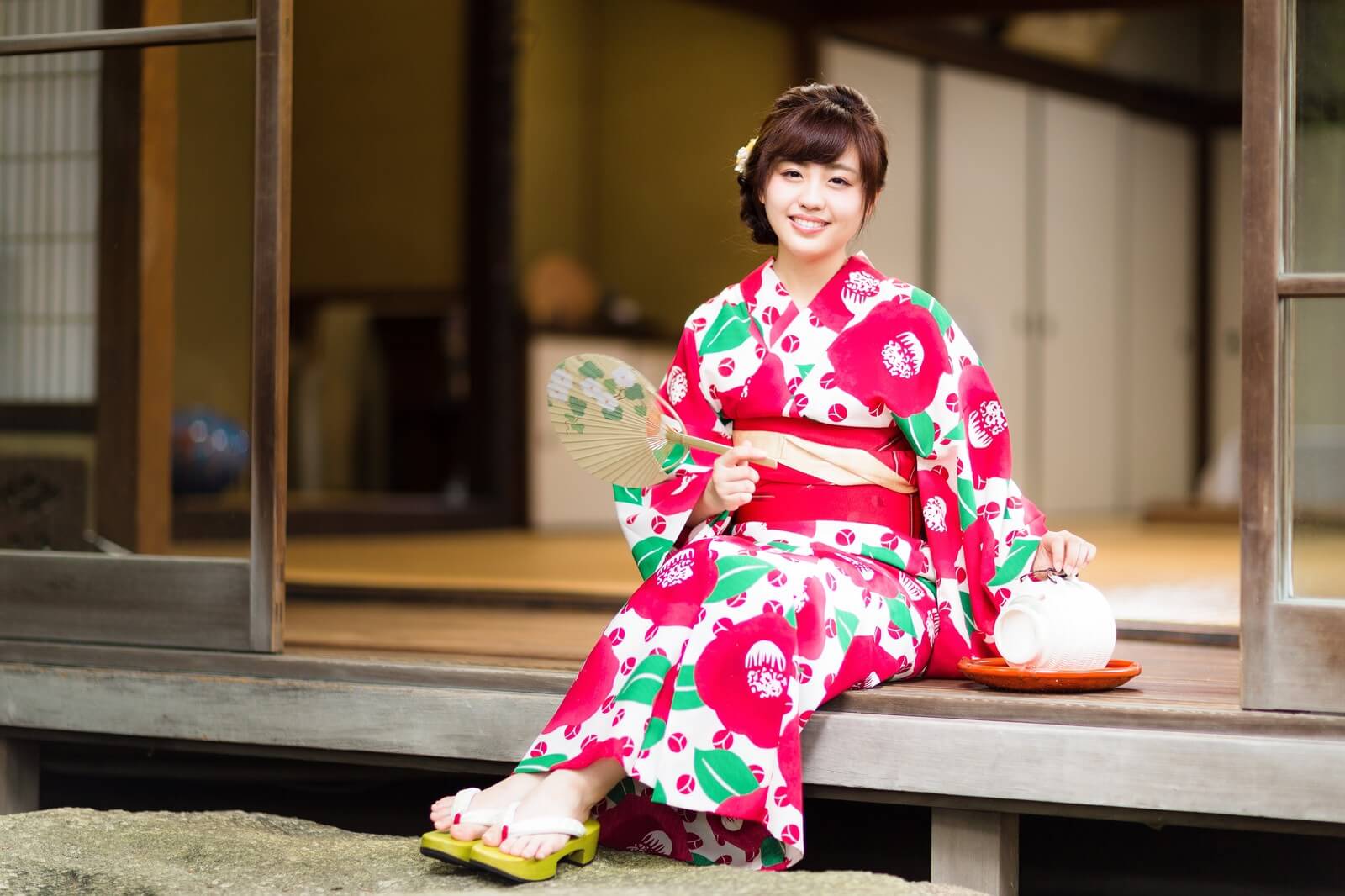 Japanese Yukata, which is the Japanese traditional clothing attracting attention even in Paris now. By wearing it and walking around town, you might look fashionable? In Japan, the walking around wearing Yukata is called "Sozoro Aruki", and recognized that fashionable.
When you wear Yukata or Jinbei in hot season, since the fabric is very light and thin, it dries quickly even if you sweat. That is pleasant! Especially, when you enjoy the night activities in summer, it would be recommended.
Wearing it when you come to Japan, or wearing for going out would be perfect. Suggest a wide range of the way to enjoy Yukata by all means!
<<< See More Yukata >>>
Cooperated with
KANON
They are a manufacturer which have a wide range of Yukata / Kimono/ Jinbei located Nihonbashi, Tokyo.