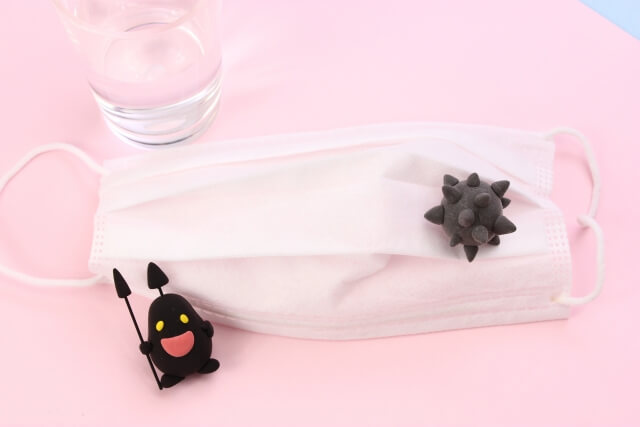 Since the temperature of the upcoming season tends to drop and the air tends to dry, infections such as colds and influenza are more likely to become prevalent.
Also, air pollution has been getting worse all over the world. Therefore, I guess the demand for the mask will gradually increase from now on.
When it comes to mask, the reason why many people buy to prevent invasion of pollen and virus. On the other hand, the girls tend to use it for "hidden no make-upped face", "UV countermeasure", "prevalent cold weather".
Recently the types of masks have gotten abundant, but they are roughly divided into "gauze type" and "nonwoven fabric type".
Nonwoven fabric one can be thrown away and filter is fine, so it is excellent as an effect to block pollen and virus.
For moisturizing purpose, the gauze type makes it easier to keep moderate humidity. I think that there are people who are at a loss as to how to choose among rich varieties. I would like to introduce how to use masks correctly and Japanese masks this time.
How to attach masks correctly
1. After confirming the face side and the outside of the mask, spread the pleats firmly and make shape.
2. Fold the mask at the center along your nose. The fold is aligned with the nose, so you can prevent misalignment when you talk.
3. Fully expand the pleats and make shapes. Cover it to the back of your jaw to prevent leakage at the bottom.
4. Fit from the nose ridge to the current line. Alright. Let's protect the health by correctly attaching the mask.
Let's Choose Masks According to Demand
1.Three-dimensional Mask (Sanjigen-mask)
The three-dimensional mask series is the one of the hit product since its launch in 2004. If you enter the drugstore, there are overwhelmingly the three dimensional series.
It introduces a soft type ear strap, so your ear will not hurt even if it is attached for a long time. It focuses not only on the functional aspects but also on the usability and design. In addition, there is also reasonable size including 50pcs, so it is economical to your wallet.
See More Three-dimensional Mask
2.Super Solid (Cho-rittai)
This shape mask which can be used up does not make a gap so that the virus splash does not enter inside. Breathability is good, your ears do not hurt and are not stuffy even if you use it for a long time. It uses 99% cut filter to firmly block small particles down to 0.1 micrometer.
3.Nodonuru Wet Mask
In the dry season, there are many people who sore throat. Especially, when you get up in the morning, dry often causes the pain in the trachea. Also, in the dry season the virus becomes active, so you are likely to catch a cold.
Therefore, it is important to keep humidity to some extent using a humidifier in winter as a part of physical condition management. The throat wet mask has introduced a wet filter (Nuru Filter), which evaporates moisture during breathing and keeps moisture into the throat.
There is daytime and bedtime uses. Consider to use which ones about usage and time!
4.Honnori Harb ga Kaoru Mask
Even if you can prevent the infection of the virus, I guess that many people do not want to wear it because of the smell of the mask. Then, a slightly herb-masked mask appeared.
It is pleasant scent which can be used at all times in a relaxed mood. There are five kinds of bergamot, chamomile, lavender, rose, jasmine etc. Choose according to your preference!
5. Gauze
Since gauze mask is not easy to itch than nonwoven type, we recommend it for delicate people.
And the gauze mask is more expensive unit price than the disposable nonwoven fabric type, but you can reduce the cost by repeatedly washing it.
Let's try to wash after using a day. Also, do not use it continuously in terms of the hygiene.
Items related to masks
1.Block Virus with Mask
When there's a influenza going around, we recommend you who worry even if you wear a mask. Spraying on the mask, you can antibacterial.
It effects virus, pollen, PM2.5 etc. for 24-hour. Since it is alcohol free, even children can use it.
2.Mask Case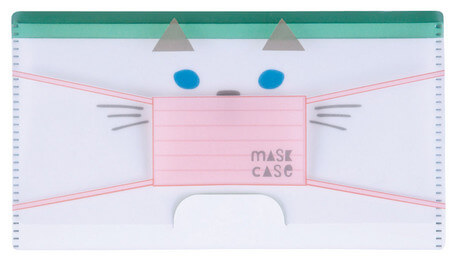 The mask gets easily wrinkle in the bag... So let's use a cute mask case! You can get girls power more!
See More Block Virus with Mask
Finally
What do you think about that? The infection can be prevented by the lifestyle habits such as using masks, hand washing and gargling, etc.
Let's prevent the health trouble in advance! Refer this article for yourself and the surrounding people by all means.