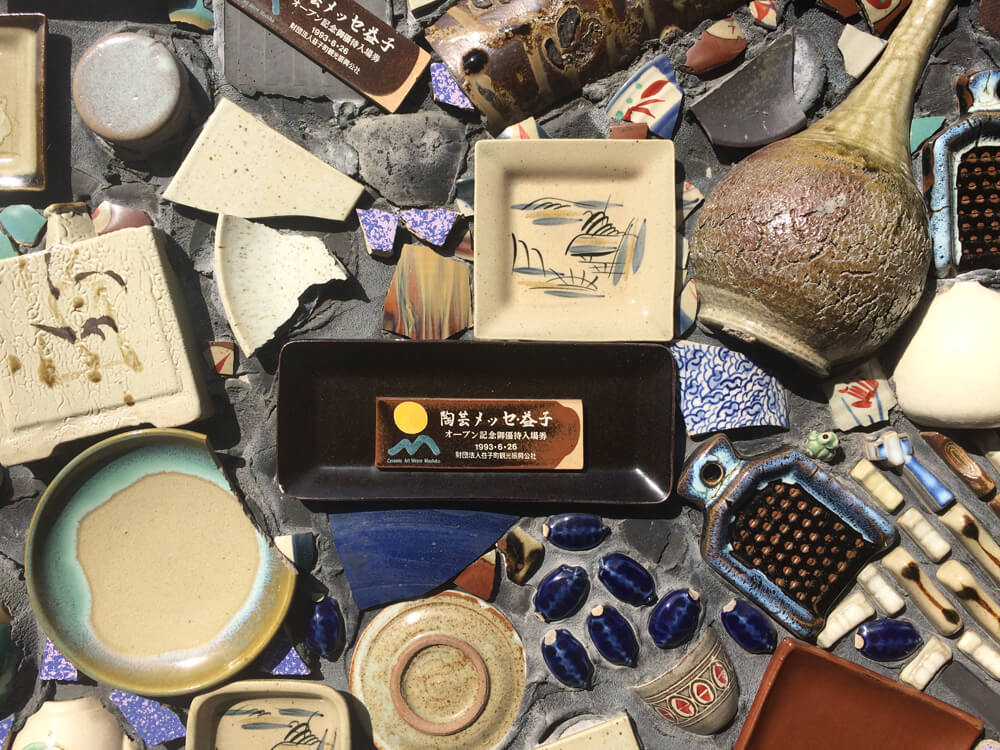 Hello! This is Mami! I went to Mashiko Autumn Toki-Ichi Pottery Fair at the famous production area, which is the third largest in Japan.
What's Mashiko Autumn Toki-Ichi Pottery Fair?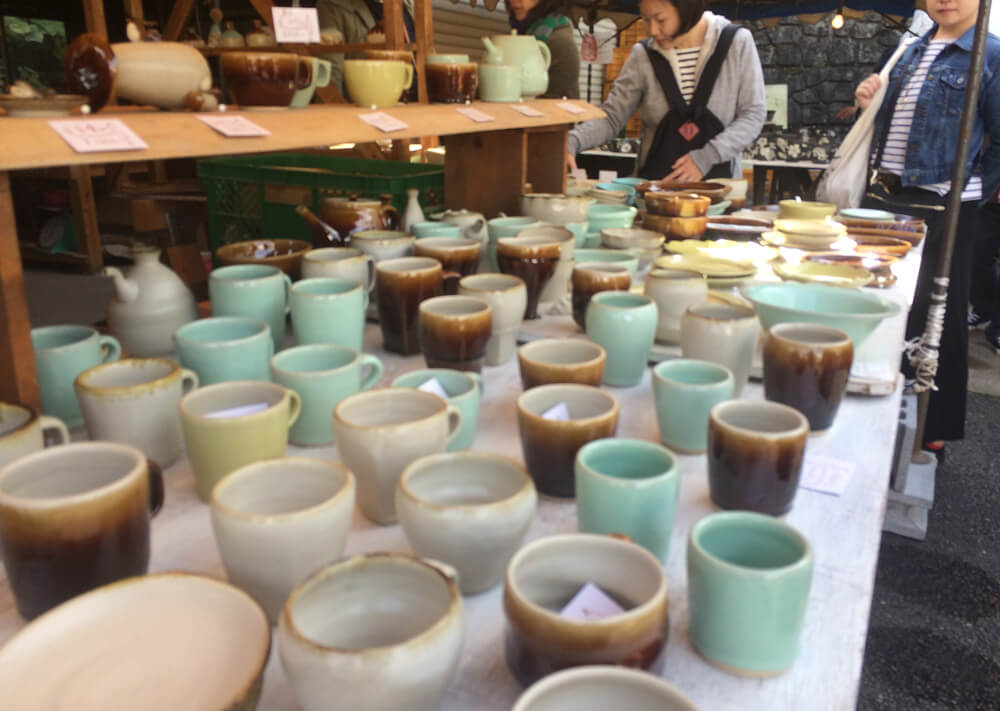 This fair is the largest ceramics market in Kanto area (Around Tokyo urban area) held in spring and autumn twice every year. Pottery market has been held since 1966 and has reached its 100th anniversary at this time! How great! It is crowded with about 600,000 people every spring and autumn.
During the period, from the daily necessities such as rice bowls and sake cups to the art works such as urns and vases are sold at the cheaper price than the regular one.
In addition to about 50 shops, ceramists directly sell their artworks under about 500 tents, and you can communicate with the pottery artists and craftsmen.
Some craftsmen distribute the tickets and hold limited sales, so those who have quite influential power also participate in this pottery market.
Since there are the potteries that you cannot meet if you usually stay in the urban like Tokyo on this event. I hope you can get the great ones what you want as soon as possible!
How to Go?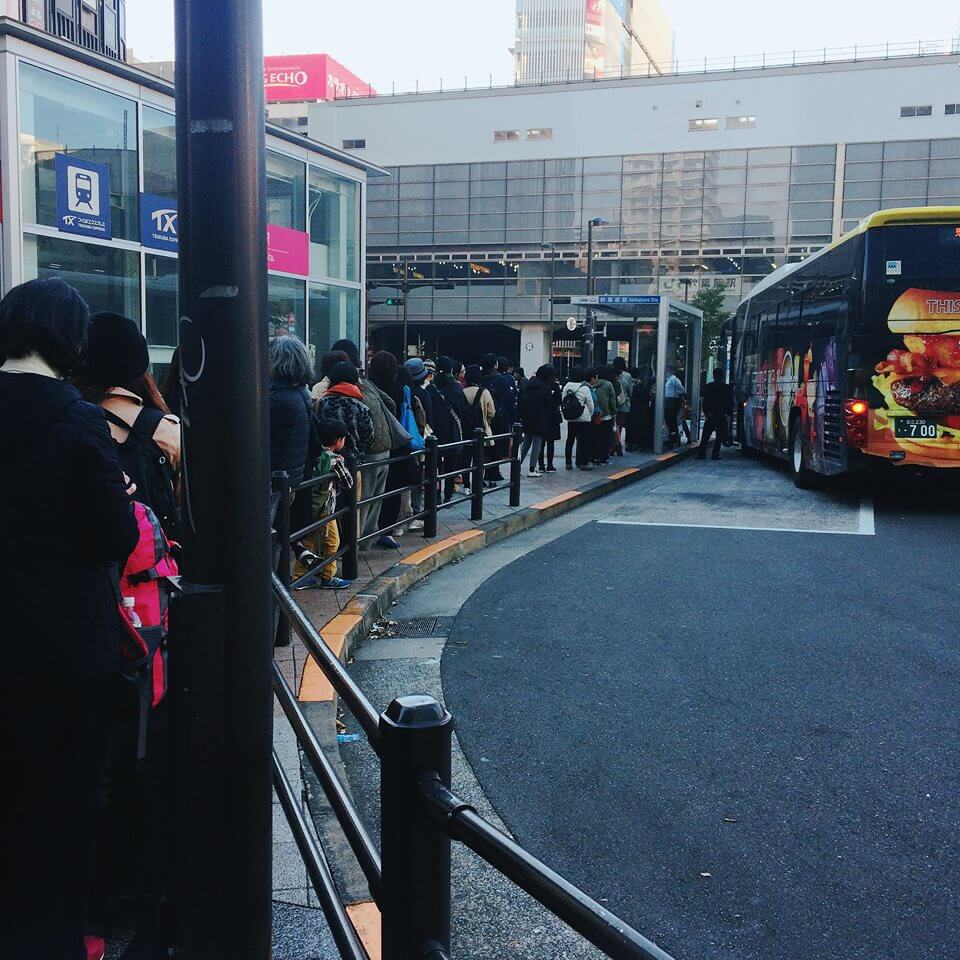 There are 3 ways to go there, using your own car or bus or train, but this time I went by bus. "Yakimono liner" runs during the period of Mashiko Toki Market from Akihabara to the venue of Mashiko. The picture is the one I took before the bus departure about an hour before, but a lot of people were already lined up.
Even though it is just a weekday morning... Men are not there, nearly all female. You can see that women are the main target for the pottery market!
As for the time of movement, it will change according to traffic conditions, actually it took about 2.5 hours by bus from Akihabara.
You should confirm the time on the way back. Because the last bus from Mashiko is 4:00pm. Therefore, you should return by train when you do not make it in time. It takes about 20 minutes on foot from the venue to the station, and given that you get quite tiring when walking after shopping, so I think that it would be better to shop so that you can make it in time of the last bus.
Arrive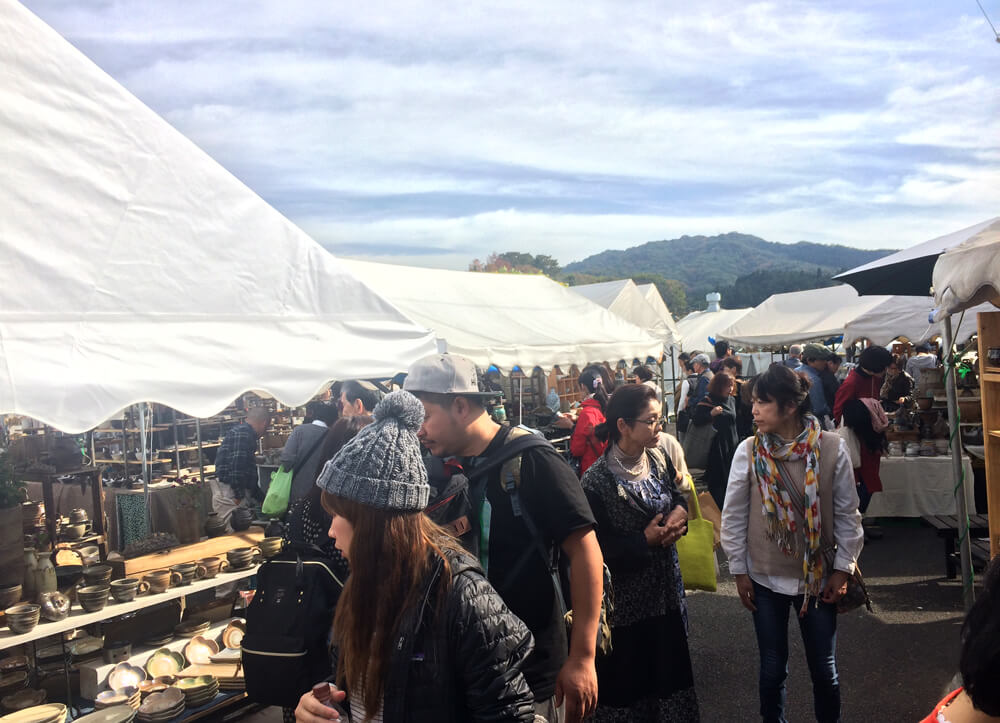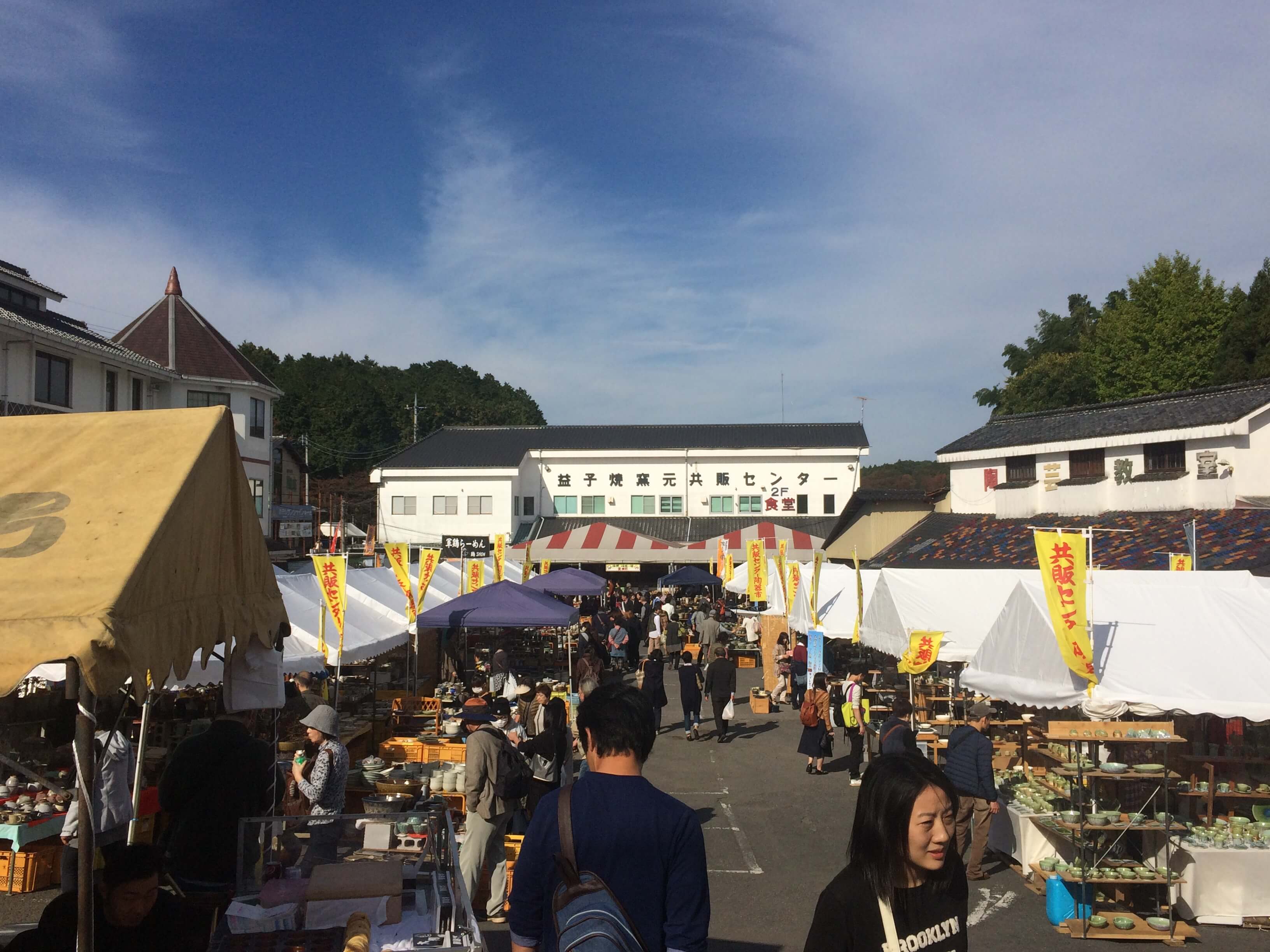 We arrived! There were already many people and the venues in Mashiko, and more a lot of shops joined even in the morning.
I heard that the popular items were already sold out even in the morning from the person who join every year. It would be amazing though it is the first day in weekday!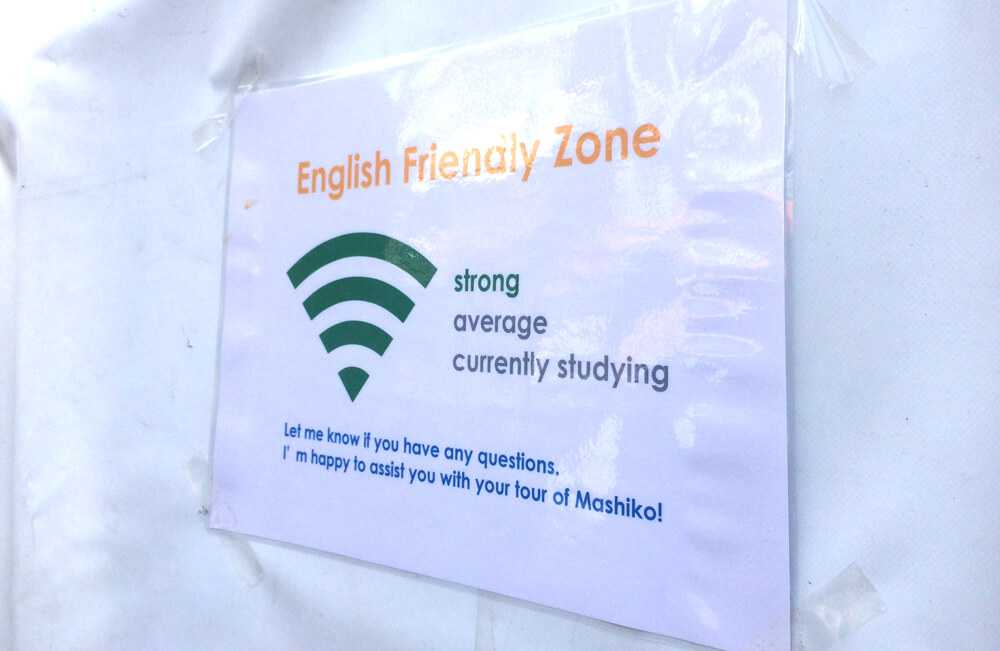 I also saw the visitors from overseas. The headquarter of this event also has English support and there is also free Wifi. Since not only Japanese support, when you are in trouble there, you can talk to the headquarters.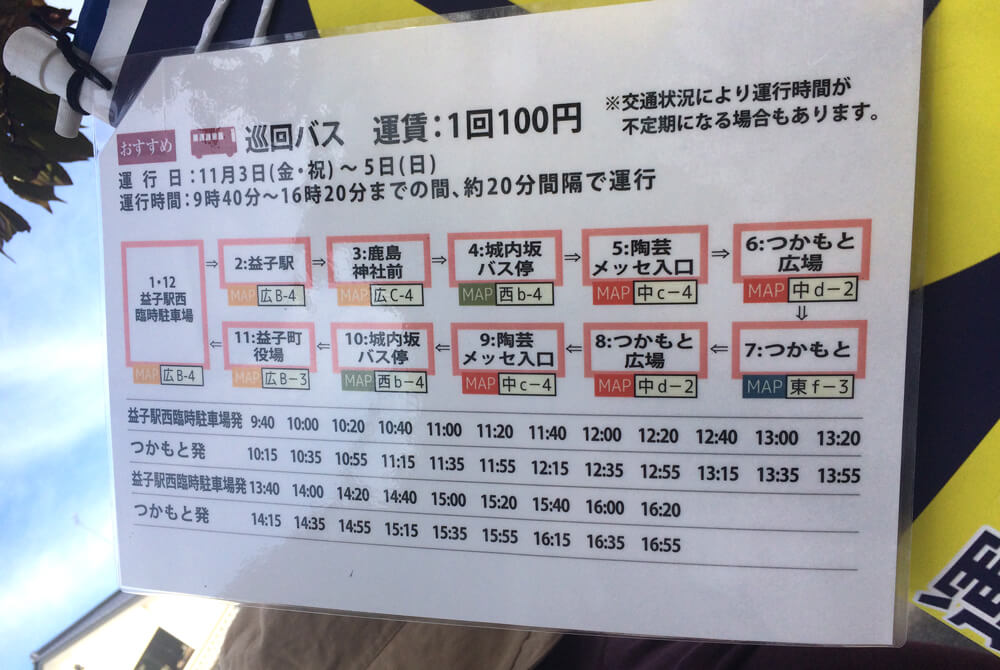 The inside of the venue is quite large. There is a circulating bus, so let's get on it When you feel tired!
Walk Around The Site!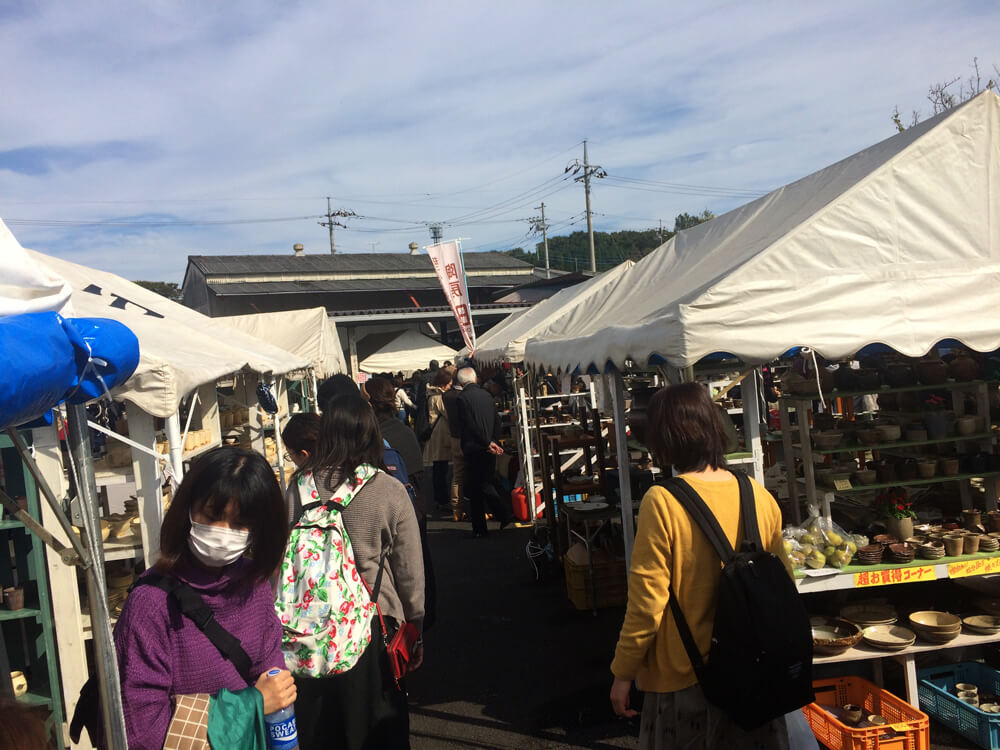 Wow... There are plenty of tents.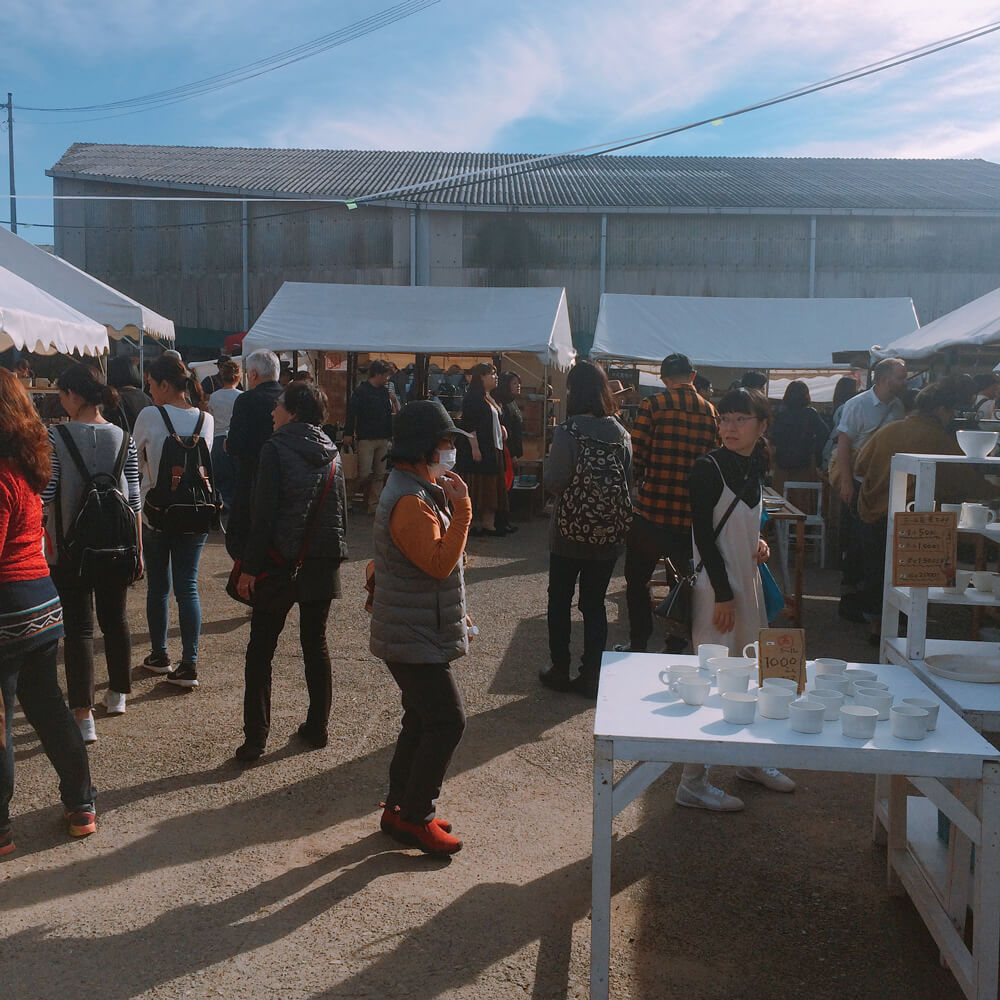 If you carefully shop and walk around, you will not make it in time for the last bus by 4:00pm!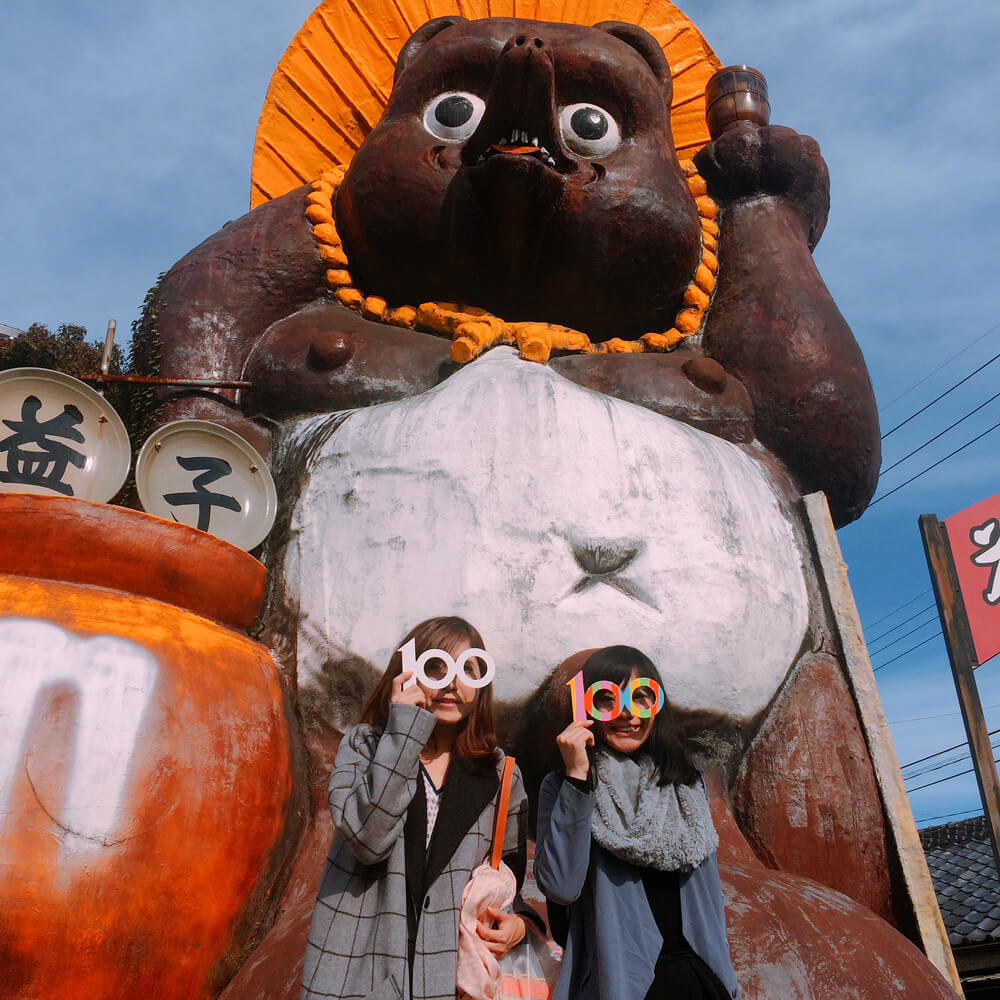 We took a photo in front of the raccoon of the landmark of Mashiko! Since this fair was 100th memorial, we wore glasses shaped "100" and shoot.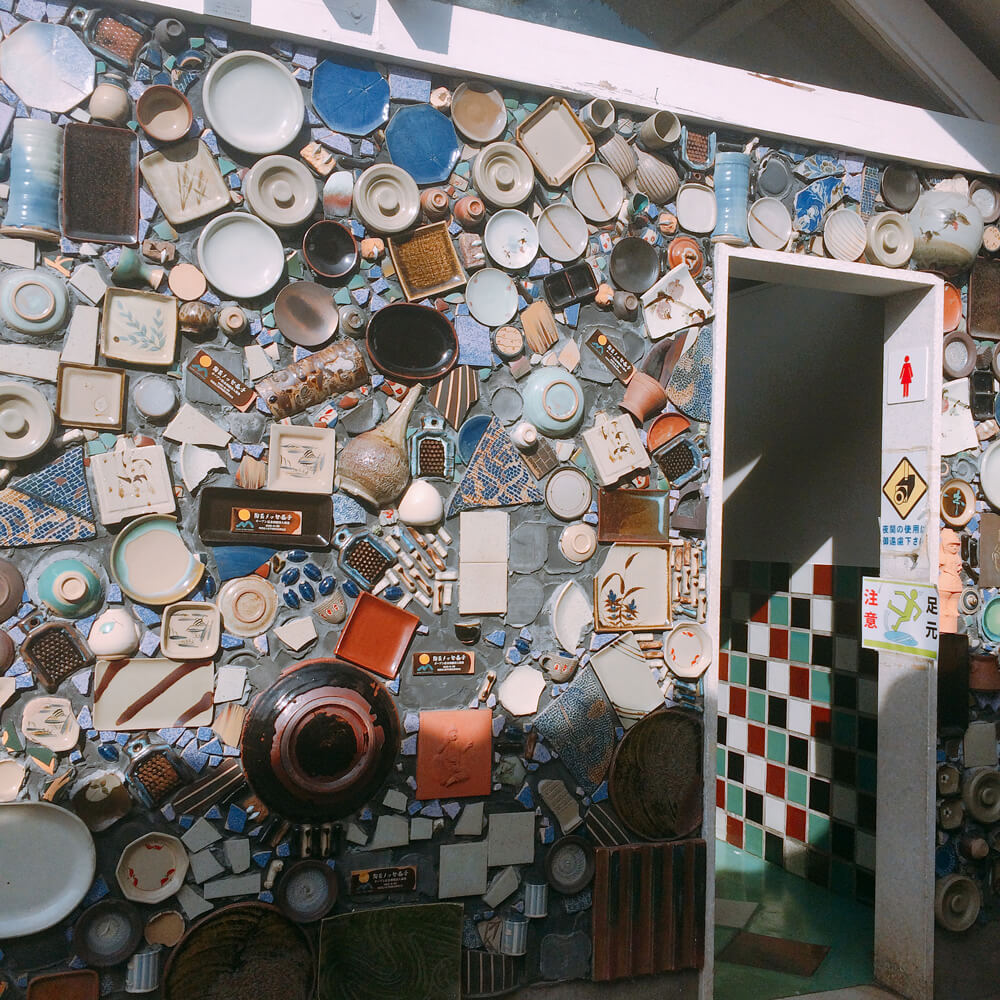 It's a toilet, but it was decorated with Japanese-style dishes. Very fashionable! I would like to do it if I had my own house.
You can enjoy not only shopping but also such the sightseeing like these photogenic places.
Products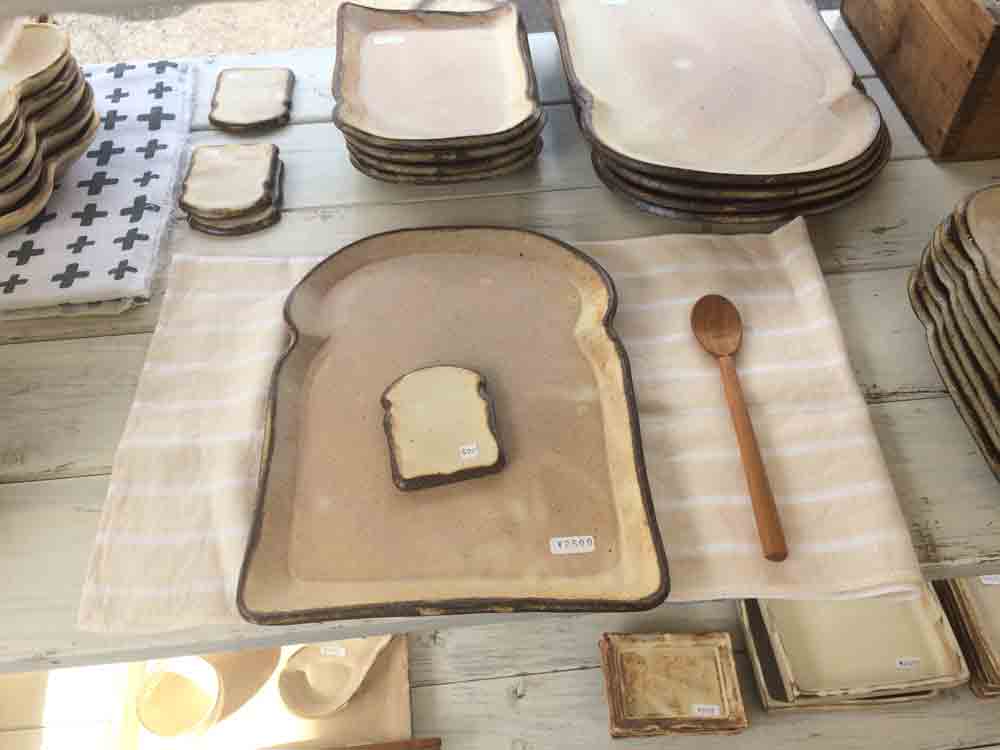 Awwwww, I found so adorable one! Bread can be put on the plate of bread!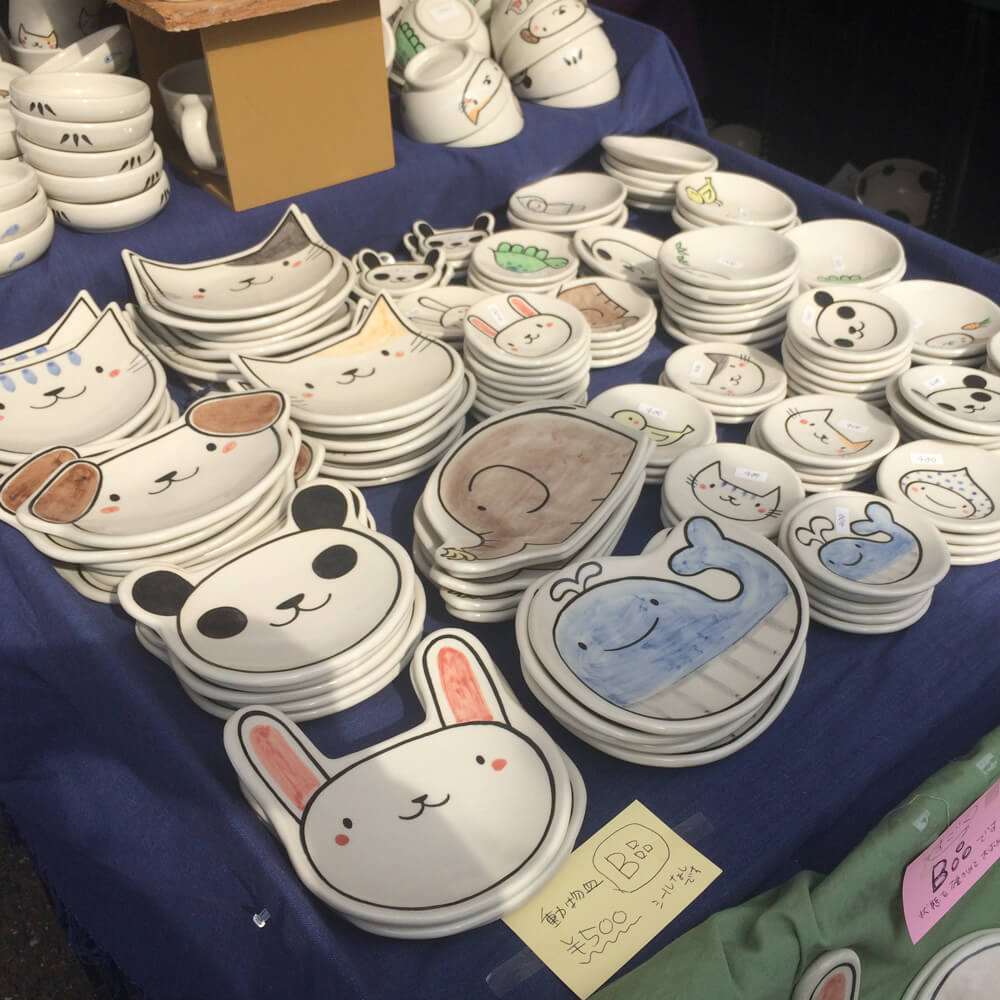 The face of an animal one. Children will absolutely be delighted...
It's a fashionable cafe style display. Not only the plate fashionable, the atmosphere of the place and how to put are also important! They would be great case-study of display even by just looking.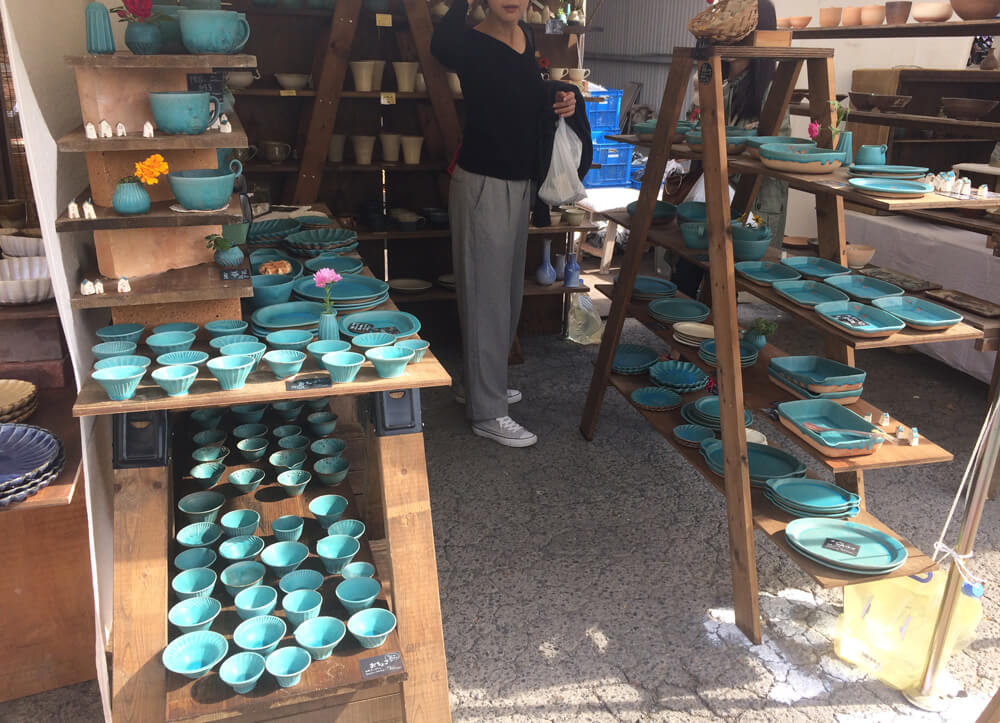 There was also a shop handles all in blue.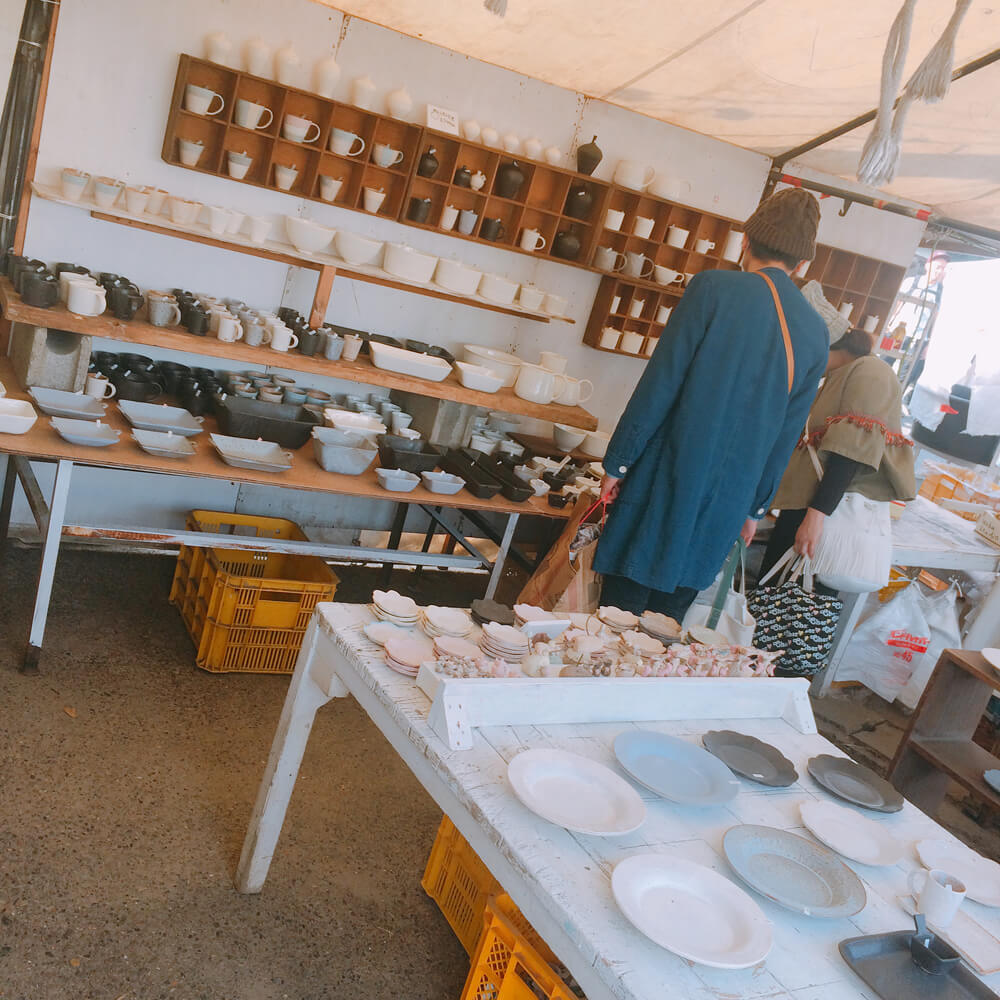 It is a very fashionable shop even though it is an temporally shop. It is amazing to make such great shop in just a few days.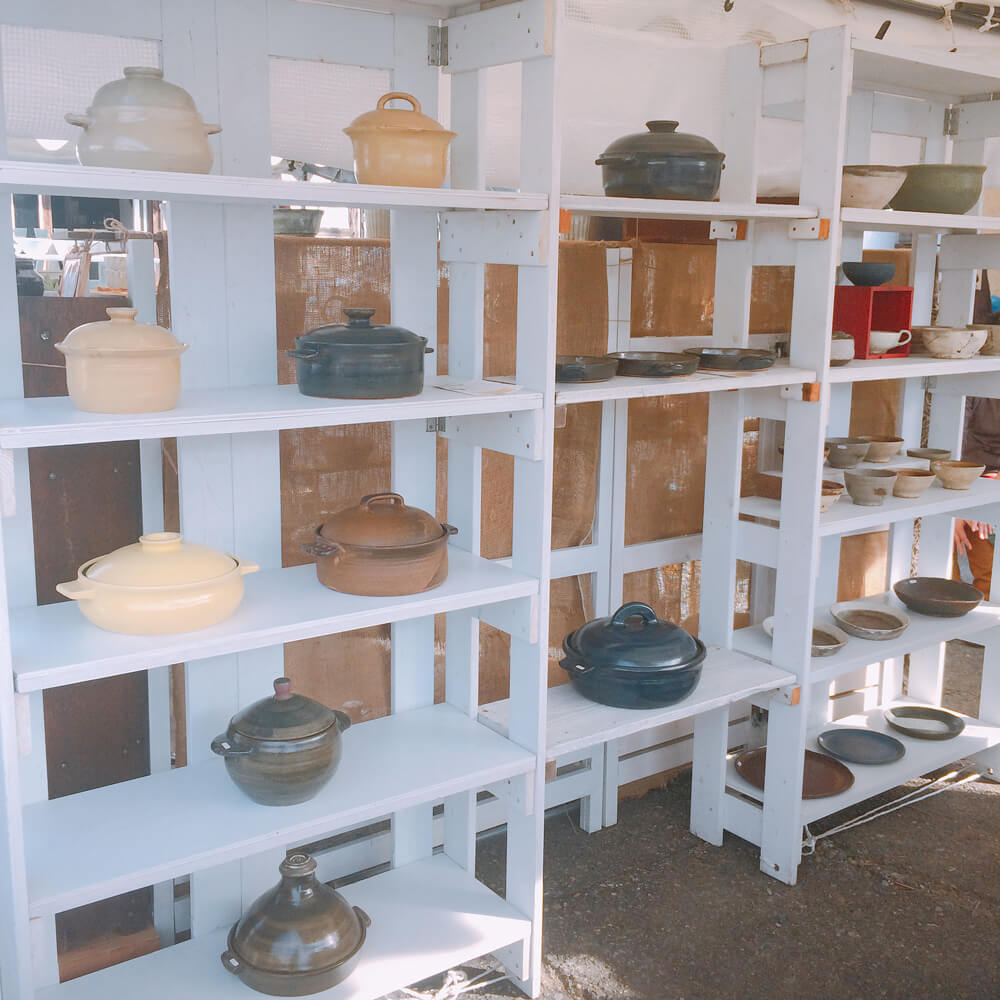 A lot of cute pots as well as dishes had been sold. Rice which cooked with a proper pot is so delicious, please use by all means.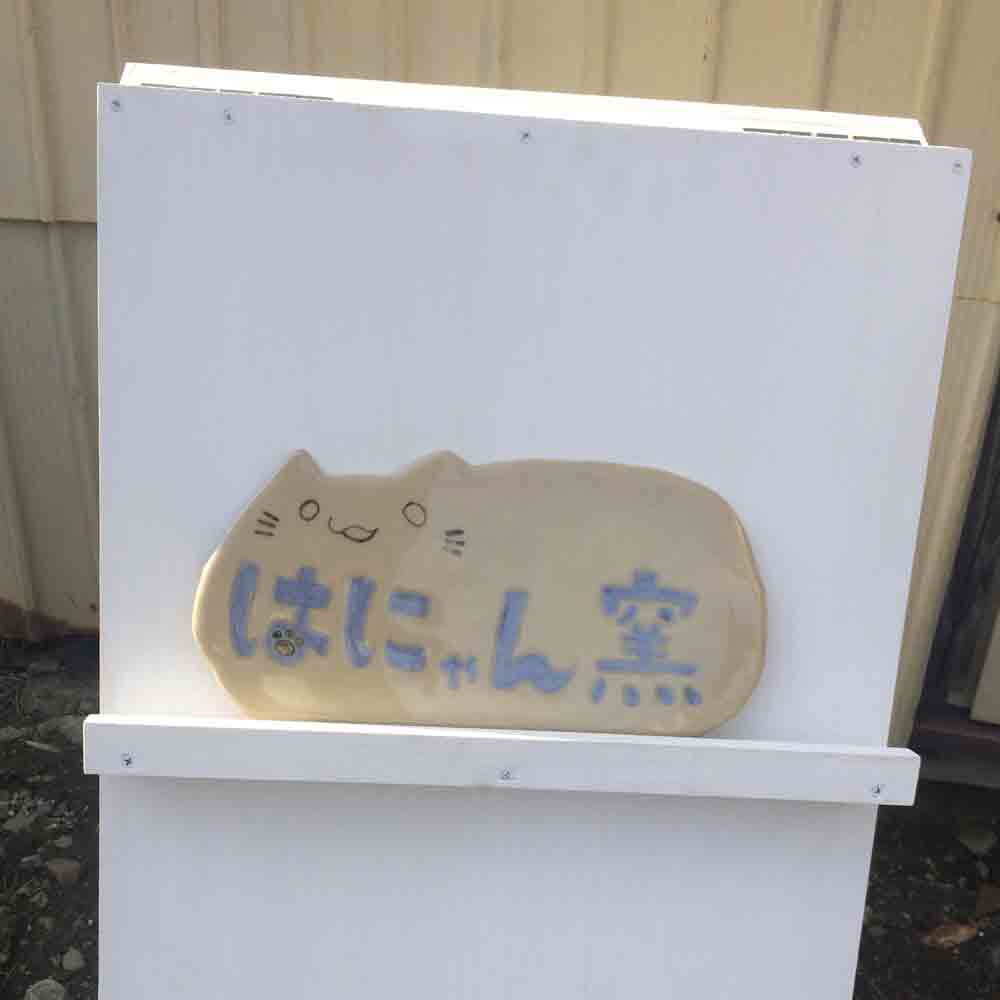 Oh, Hanyan gama?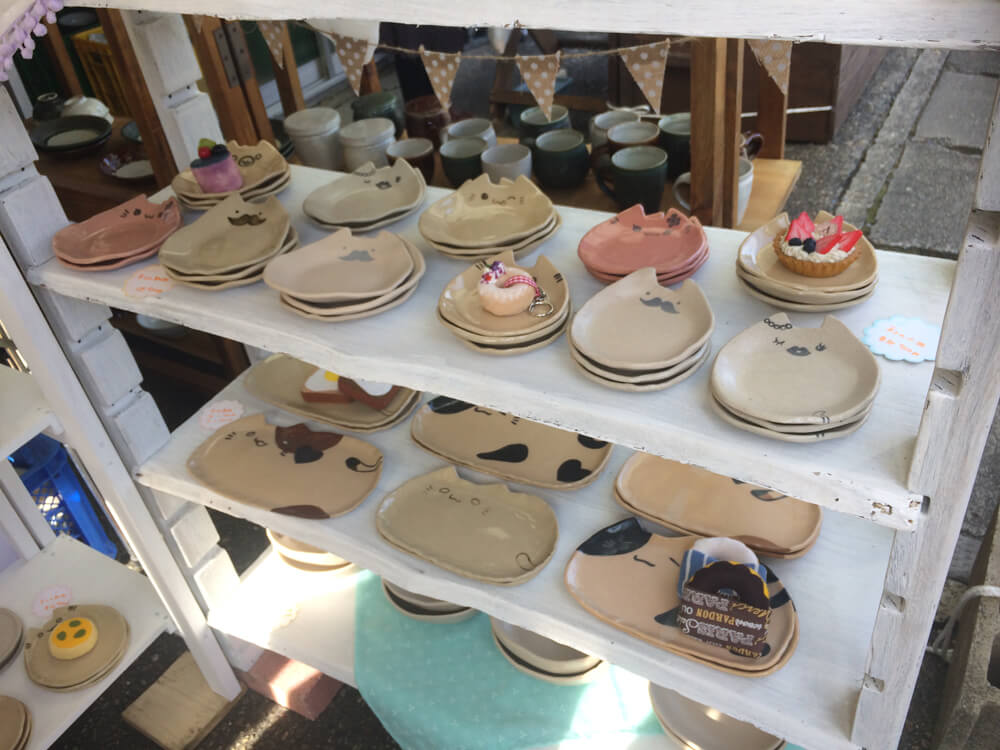 Very cute! This shop is specialized in cat item.
Since it is cute, I could not take to purchase, but I have to save the money here so that I do not purchase over!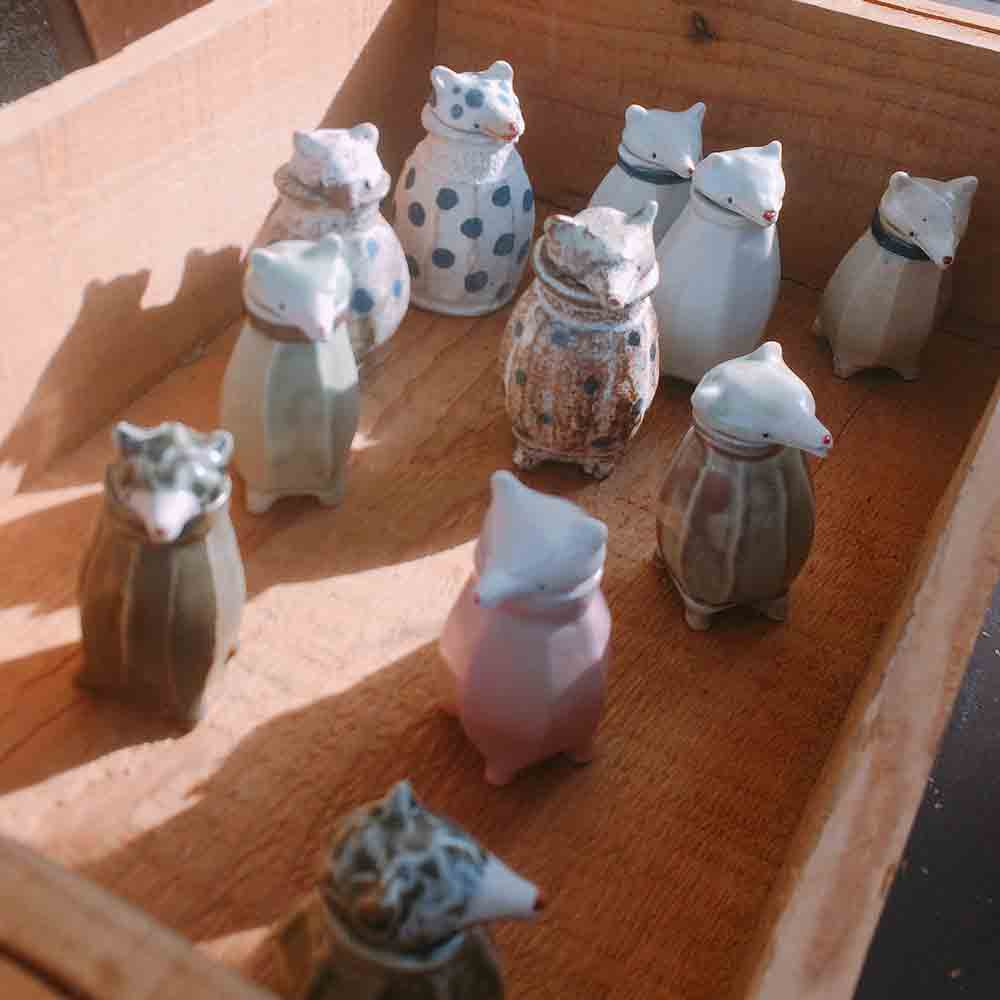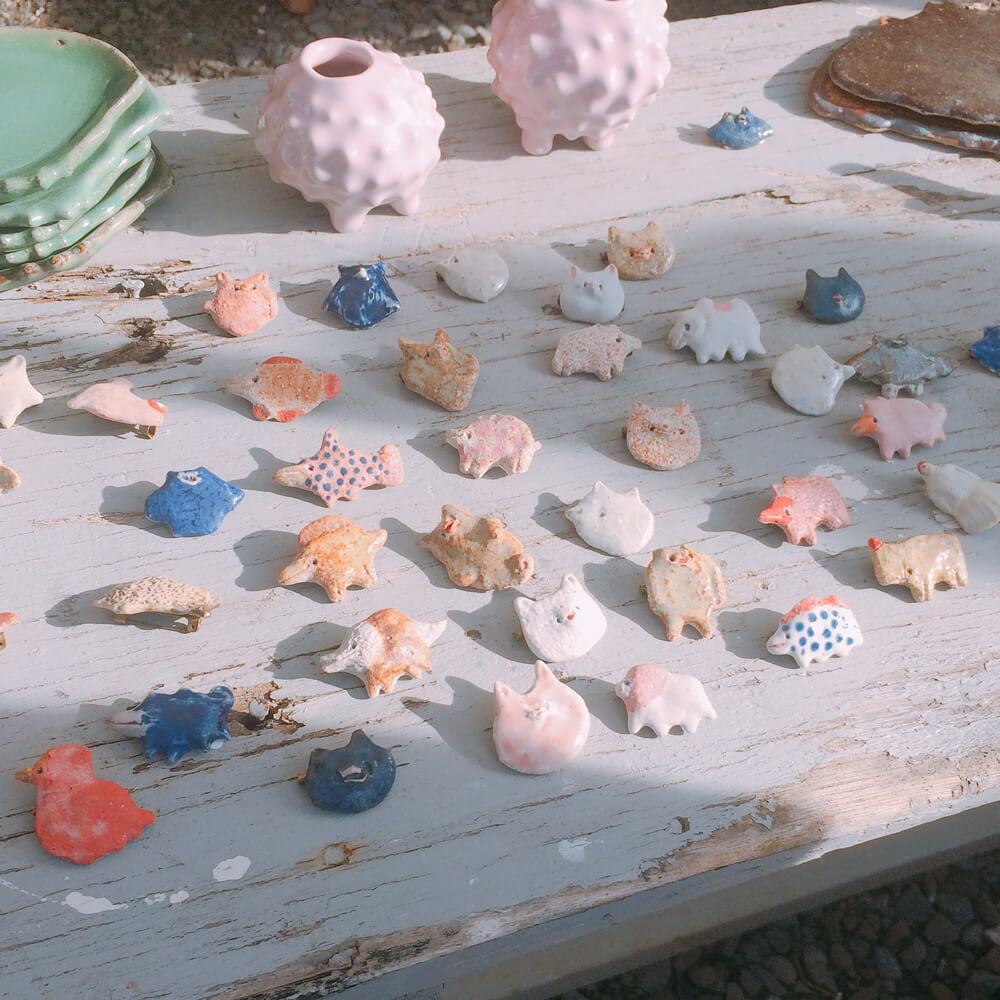 Works like the animal's soul lived in the plates. Since they are so cute, I cannot take the desire to buy!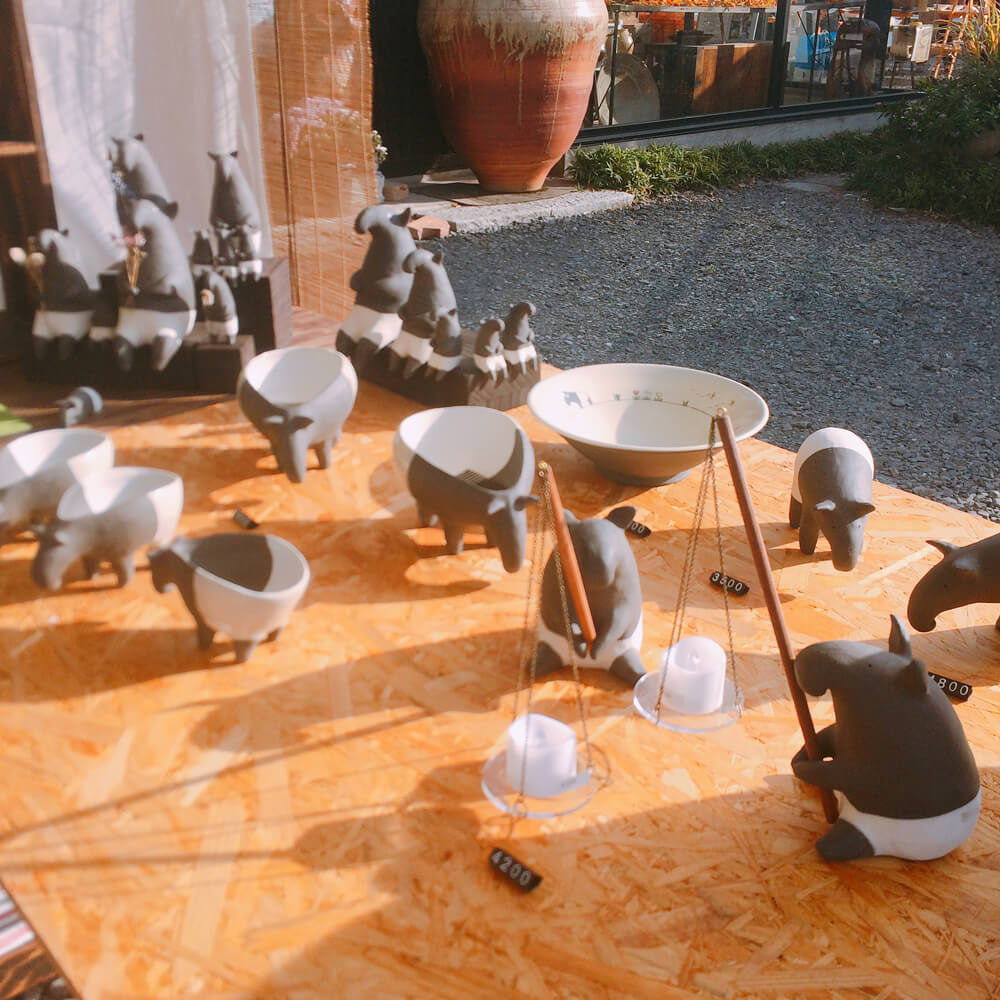 These are the figurines. Various expressions are so cute!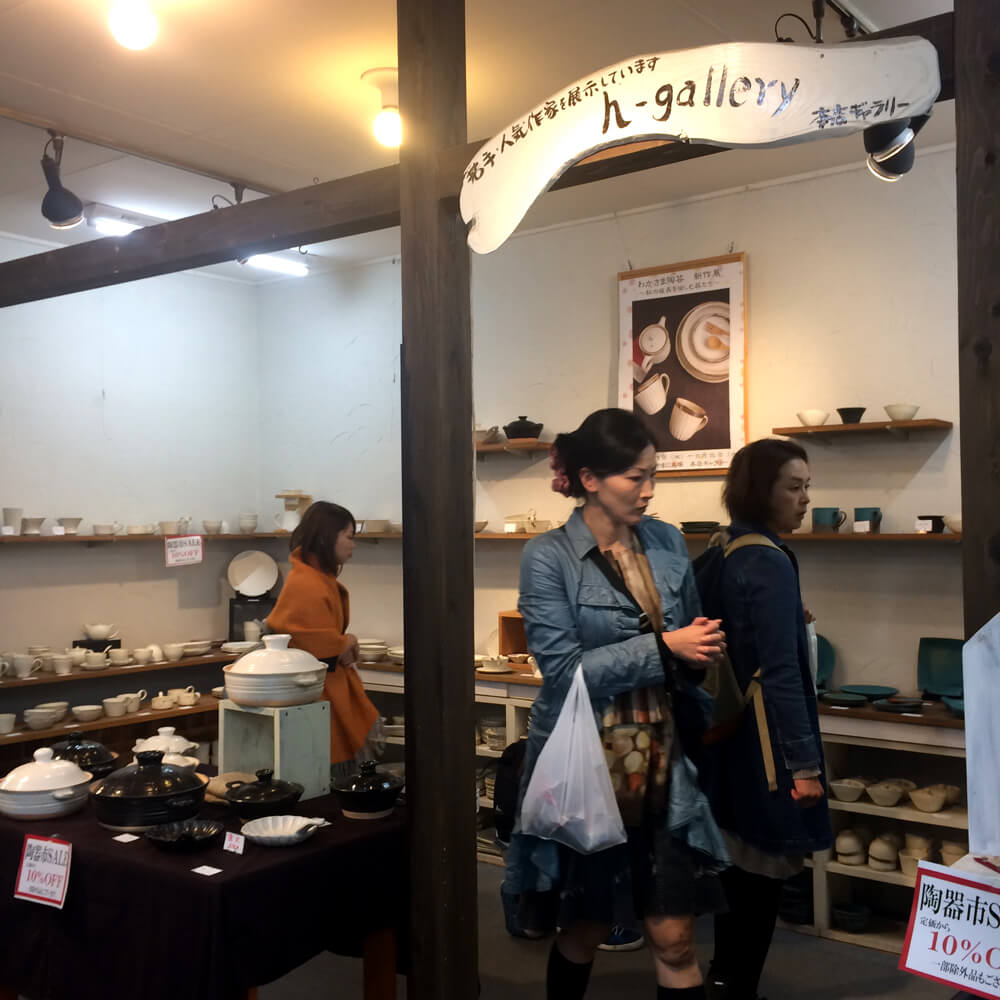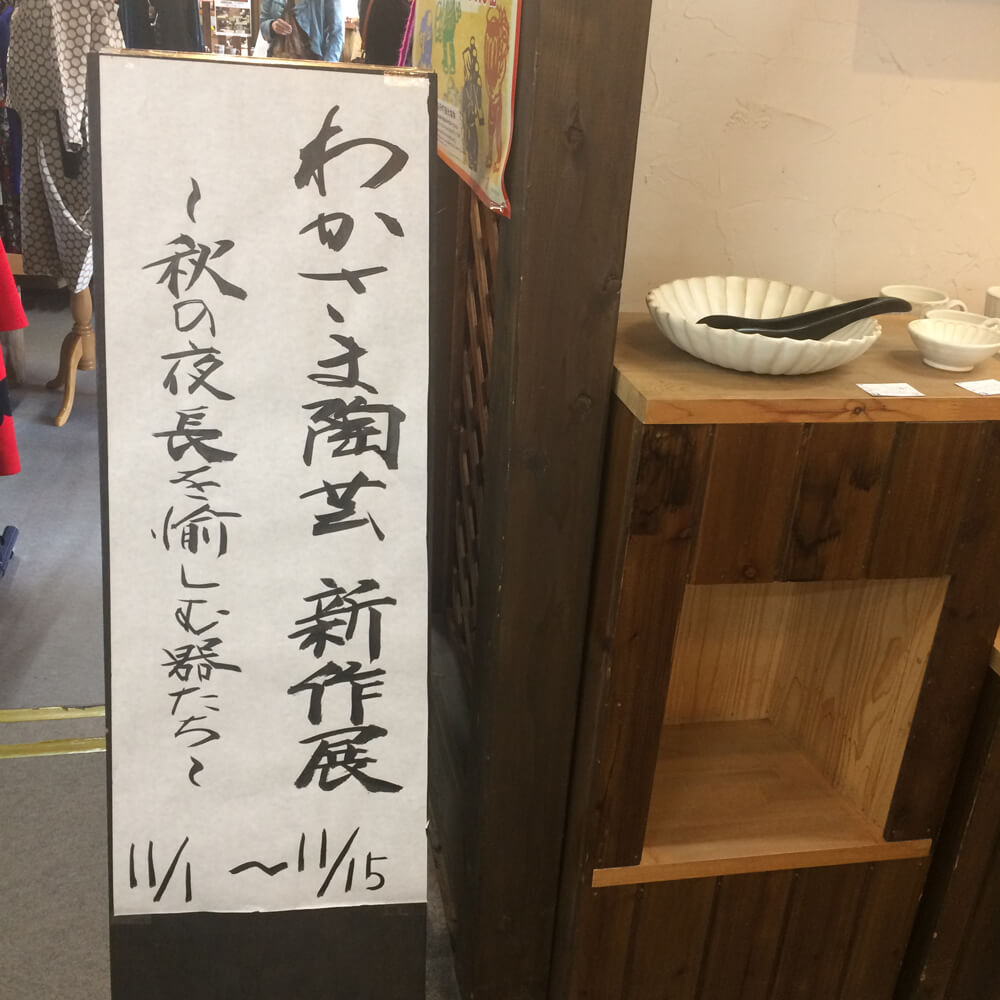 Wakasama was showing off at the exhibition! Eventually, when I see the real thing on the site, I really would like to get it!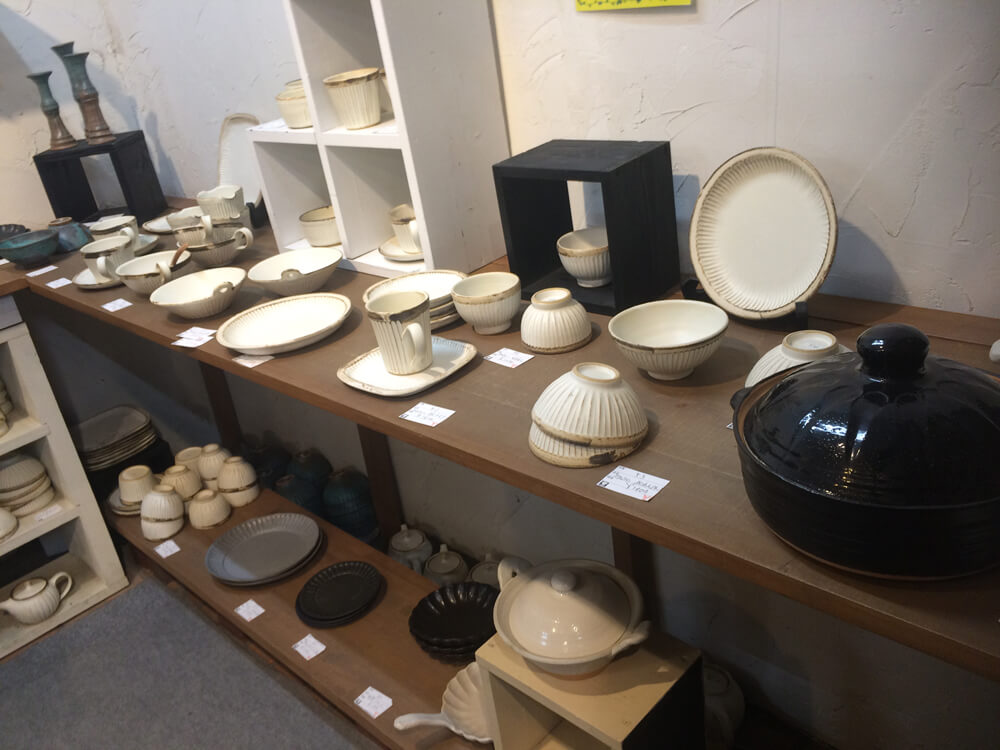 This matte texture is sooo good, isn't it?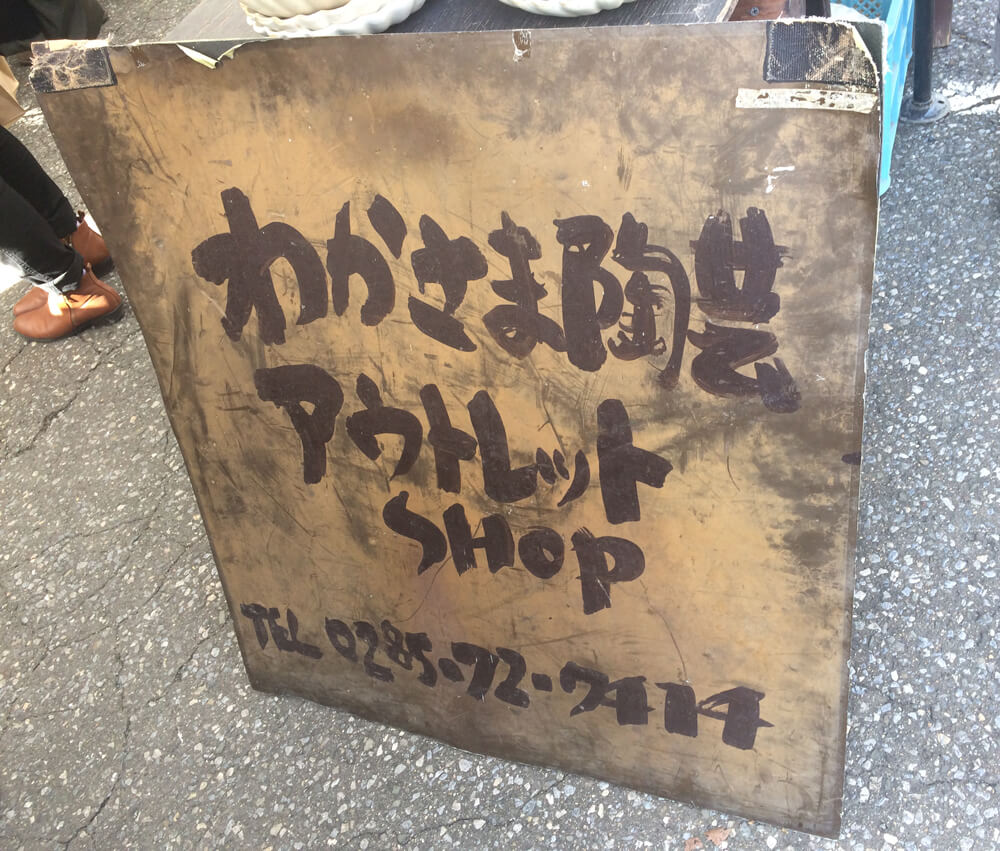 Outlet sales were also done outside.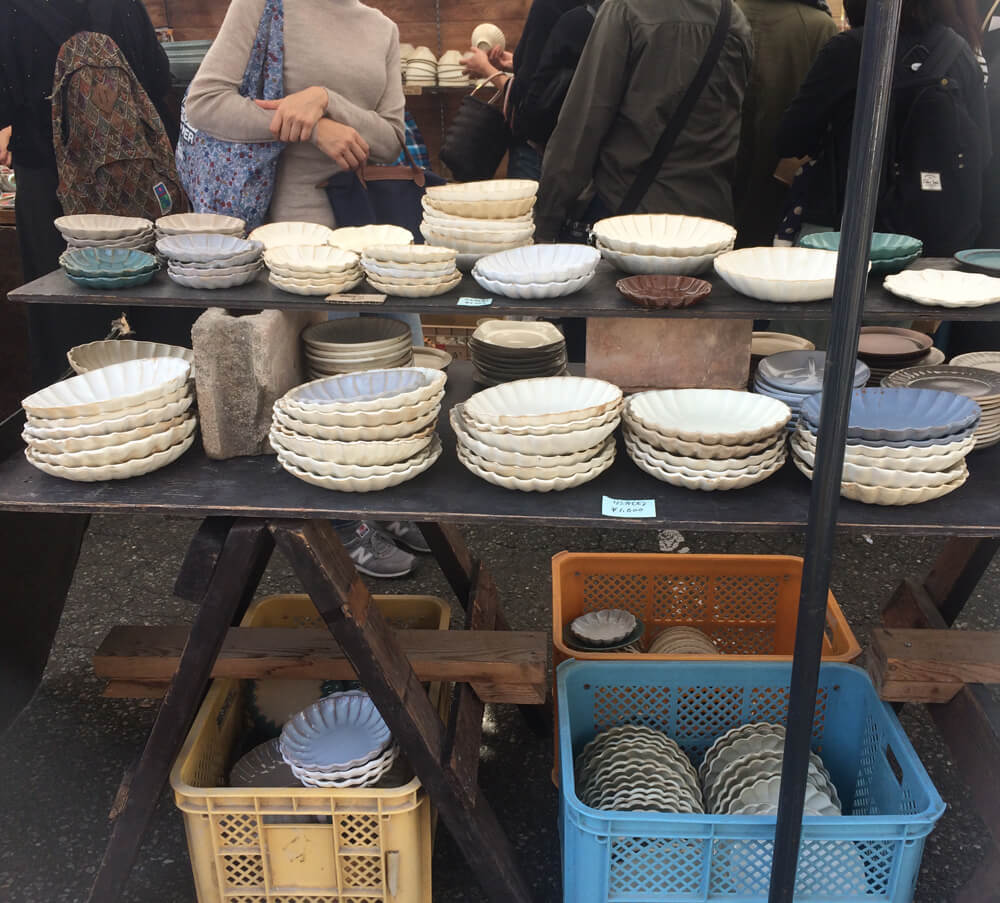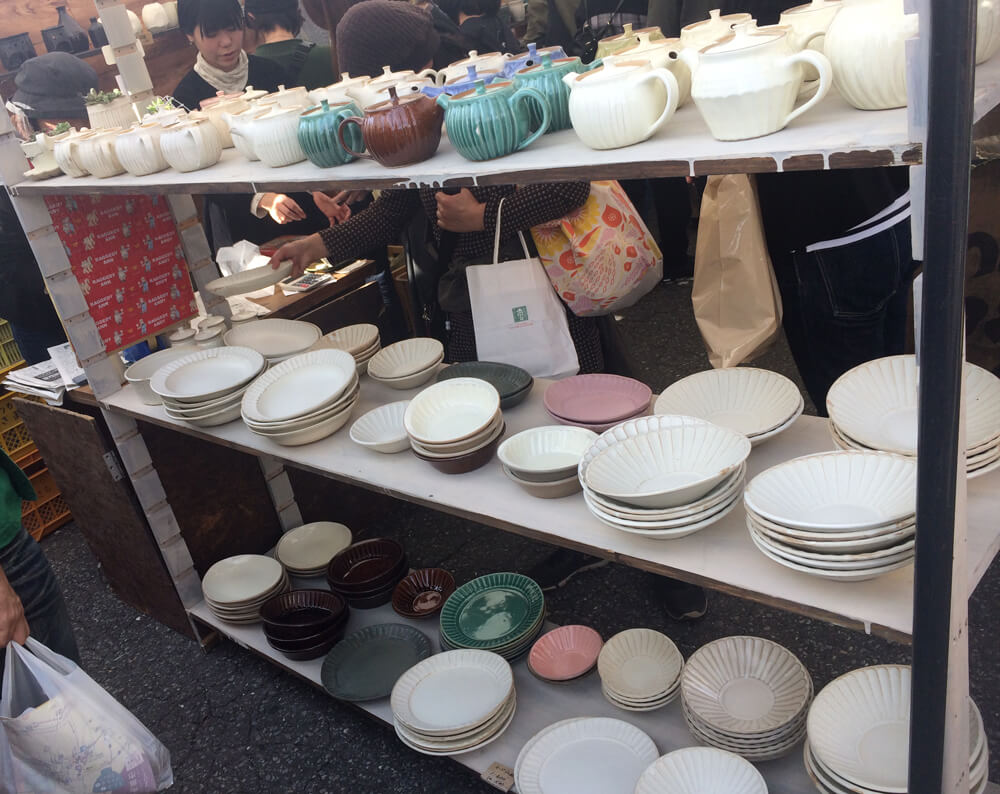 Very good way to arrange items! It is a good reference example of display.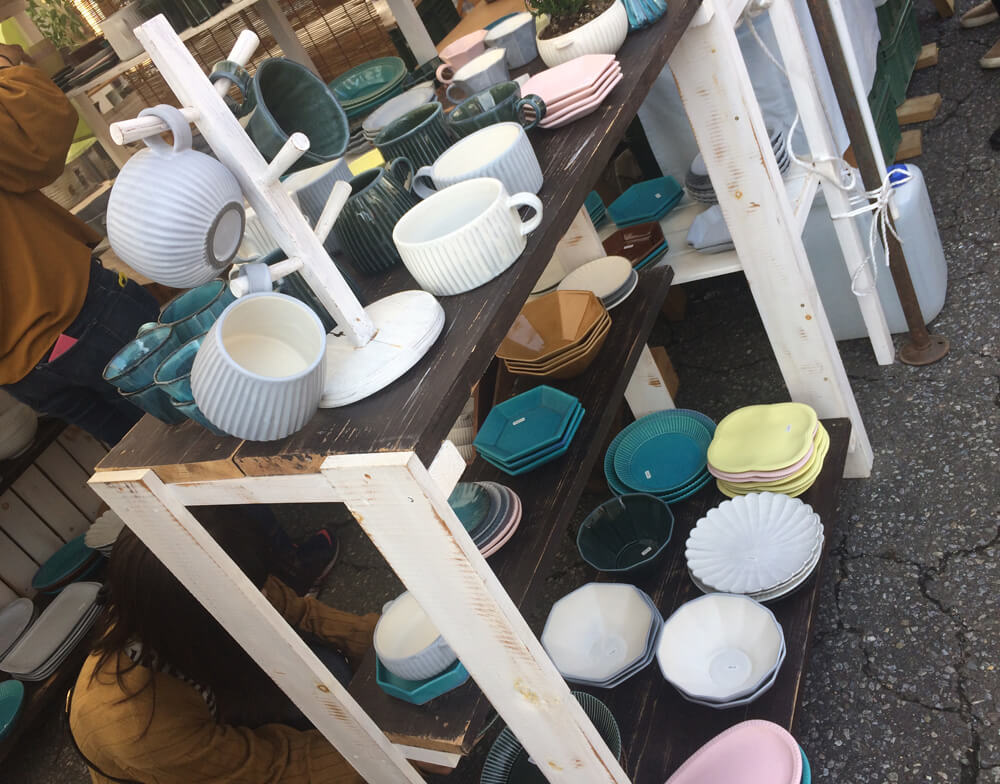 After I was back to Tokyo, the other day, the person who was supposed to go the next day asked me "Where is Wakasama's shop?".
There are people who have the purpose to buy Wakasama's plates. I was surprised the strong popularity!
SUPER DELIVERY also handled their item, so please check!
Finally
A lot of number of creators participated due to the advantage of being close to Tokyo, each person had a strong individuality, and it was only impressive items full of creativity that are not usually supplied in town.
We are lucky we could go on Thursday the first day because good things are sold out easily. I felt such a momentum that the scale will increase more and more in the future.
Even just walking, I got various inspirations, for example, how to design and display products. Also, since you can talk directly about what the creators are making potteries, how much passion and what kind of concept in terms of Monozukuri.
Next one will be held in Apr. 28th to May 6th in 2018, so why not have some time with your time going?
We also handle Japanese potteries in our wholesale site, check them by all means!
What's SUPER DELIVERY?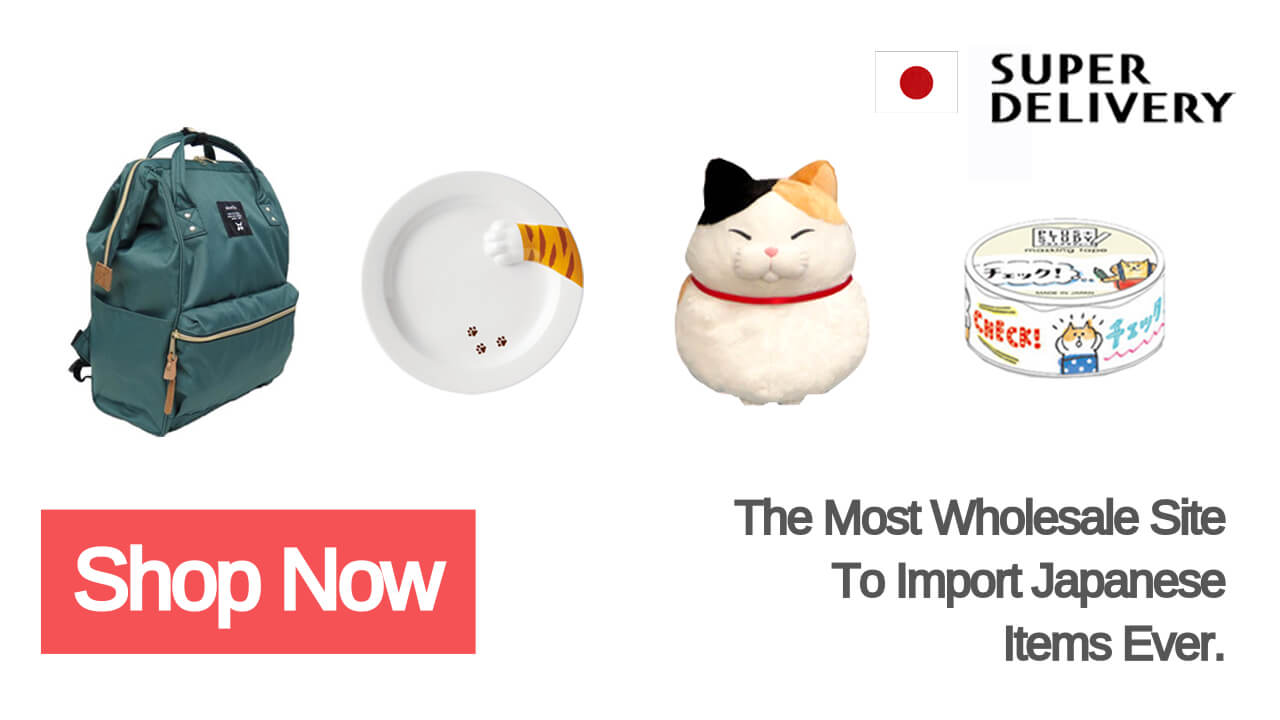 SUPER DELIVERY is a Japanese largest wholesale e-market place. Import high quality and design products from Japan shortly!
Sign Up Here