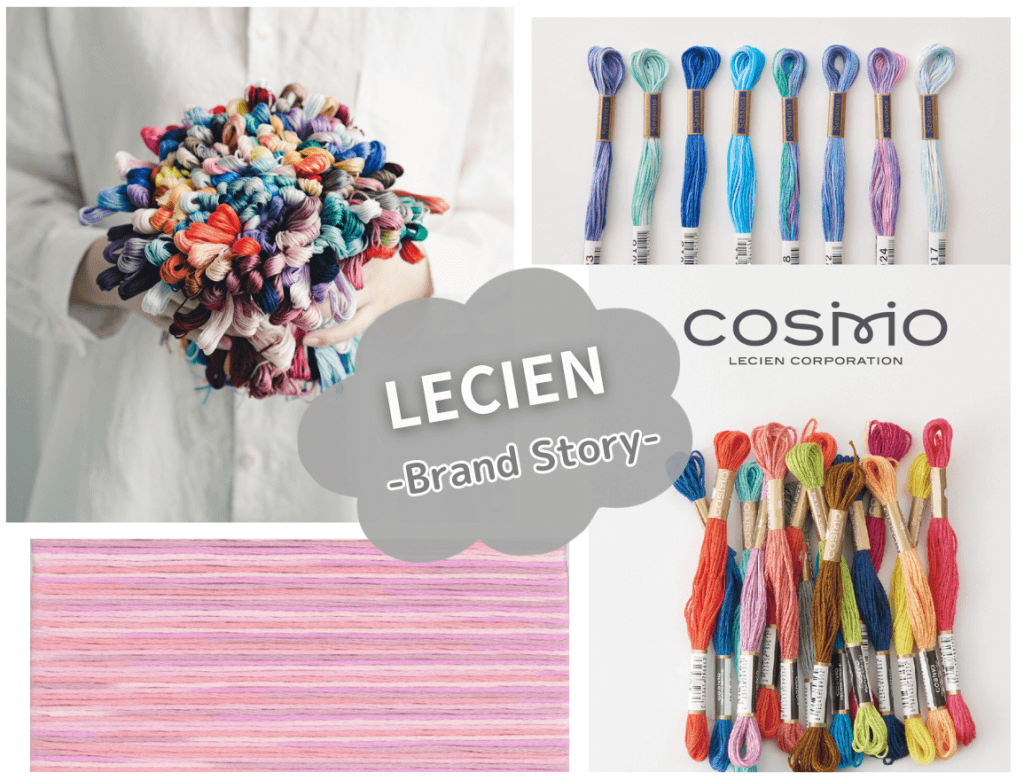 Crafting is getting even more community ever since the pandemic hit us. People were stuck at their houses, which in some way, made them find this new hobby, or revisit this old hobby, with uninterrupted time. Many professional artists were able to spend longer time dedicating to their works, while a constantly growing number of amateurs found their new passion.
Either case, people were eager to get good quality material for their long-lasting DIY items. This is why the Japanese brand we're talking about today, COSMO thread, is gaining support from around the world.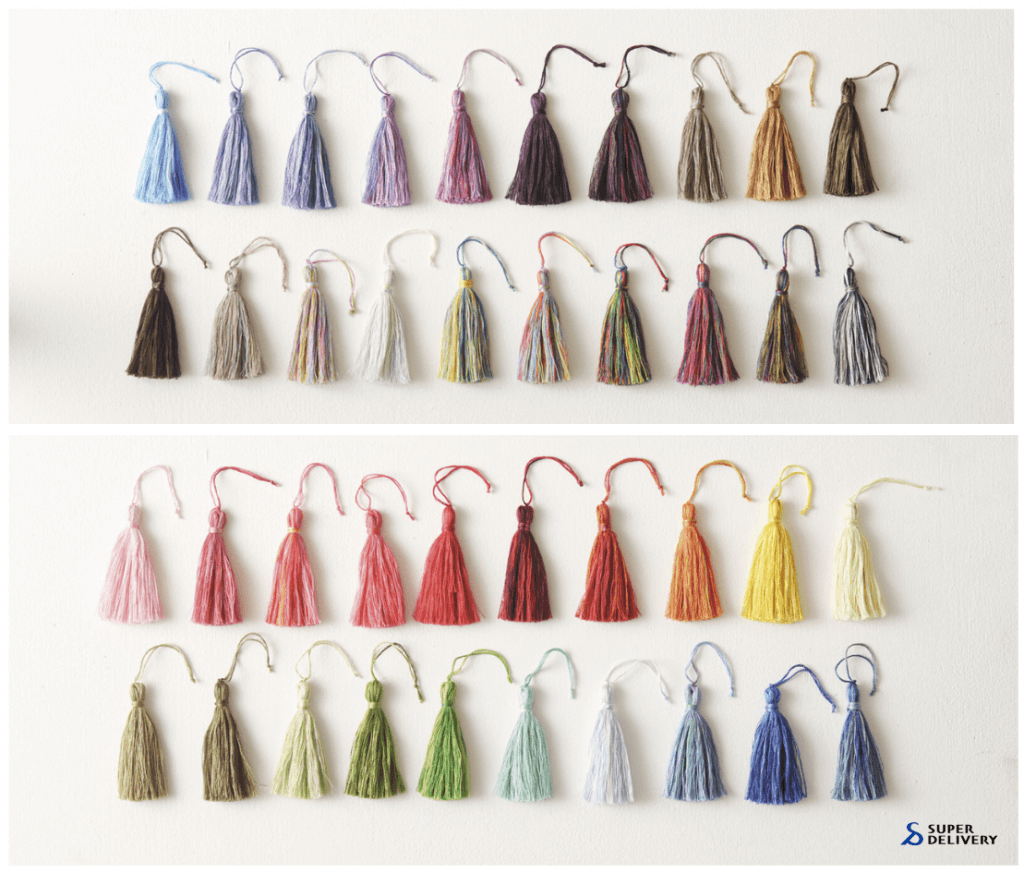 LECIEN is our beloved supplier that manufactures and sells innerwear, handicrafts, and lace materials. Their most popular handicraft product, Cosmo embroidery thread, has been praised worldwide for its excellent made-in-Japan quality. For more than 70 years until today, their products have been used by many handicraft enthusiasts.
What is COSMO Thread?
Cosmo embroidery thread is a product that delivers outstanding color, texture, and stitching comfort through the "skill of a master embroidery artist". The most popular one is the No.25 COSMO thread, which is made of Egyptian cotton. This is a top-grade cotton that carries the softness and sheen of silk.
COSMO No.25 embroidery thread" is a high-grade thread made of high-quality extra-long staple cotton and produced through many processes by skilled craftsmen.
In recent years, with highly keen designs by a new generation of writers and artists, and the creation of accessories other than embroidery, Lecein's products have become very popular among the handicraft community.
So to respond to the high demand, Lecien sells a complete lineup of 500 colors of this thread to satisfy more customers. Changing lightness and saturation to make gradations more delicate, and increasing vivid and nuanced colors that stimulate artistic sensibilities.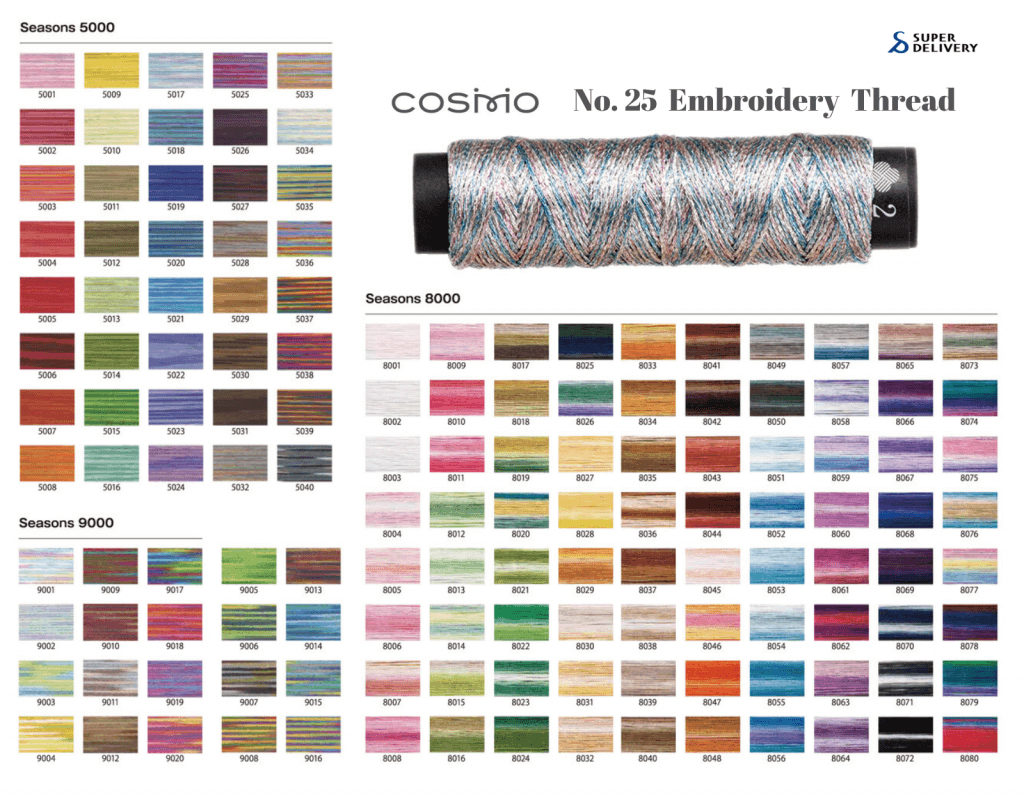 Special features of the Cosmo embroidery threads :  
The raw threads are carded yarns blended mainly with Egyptian extra-long staple cotton                                  
To achieve sufficient texture and volume, the yarn is processed with Kase dyeing and finished with mercerization
In order to maintain the reproducibility of colors, automatic weighing is performed from test dyeing to the actual dyeing process to enhance the reproducibility
COSMO Thread Products
---