Hi, I'm GAMI.
Today I will introduce the stylish cosmetics and aroma items which I found in a Japanese cosmetic manufacturer, global product planning (GPP) 's showroom.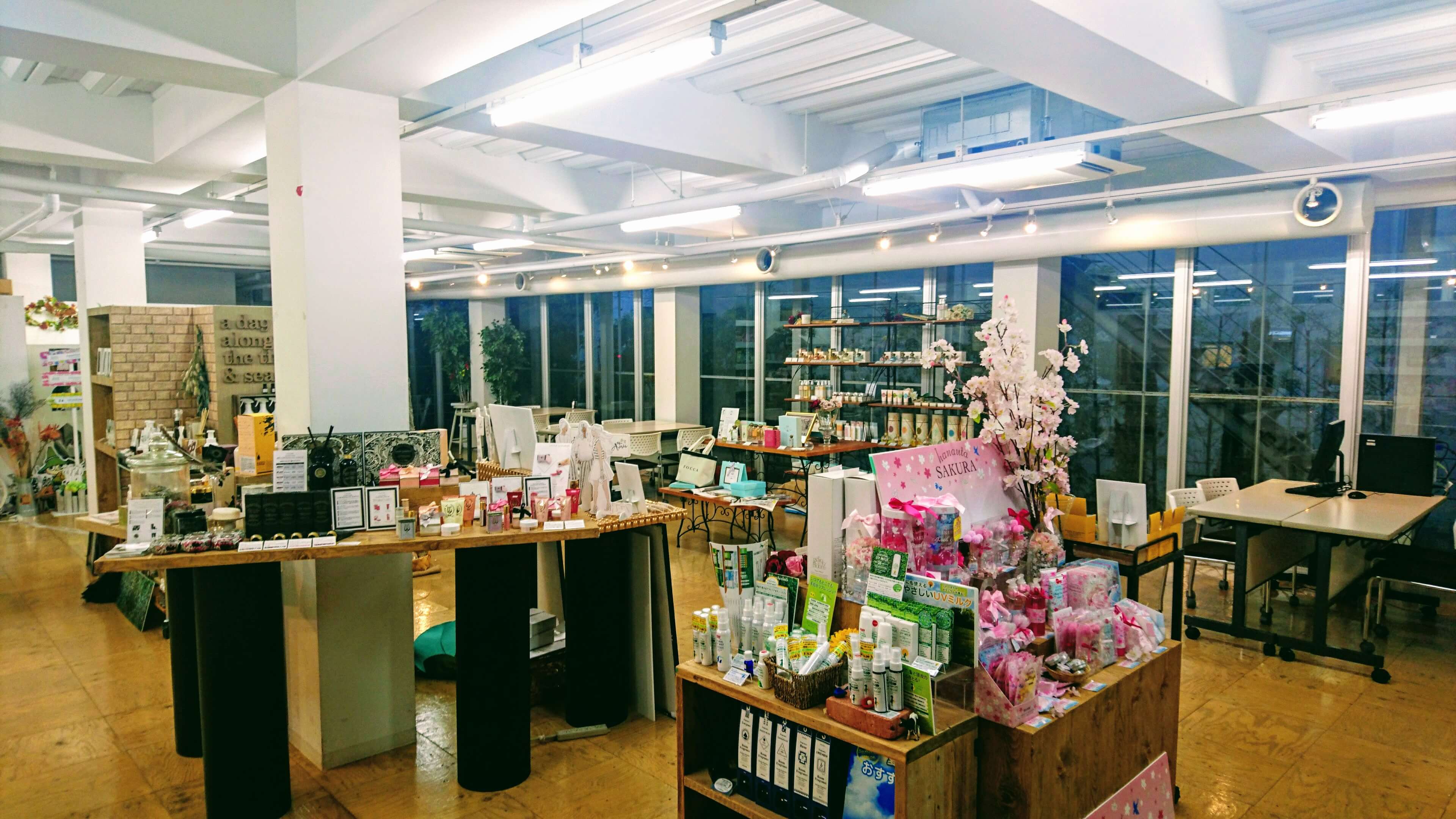 GPP is a Japanese cosmetic manufacturer founded in 1989, and the headquarters is located in Shibuya.
They mainly plan the body care and aroma products such as hand cream, lip cream, shampoo and so on at their company. Many of the products are made in Japan.
GPP has a stylish showroom which their products are displayed per each brand concept. I visited there and they introduced the top selling items and recommended products at this time!
"a day",Stylish Brand Can Be Used As Unisex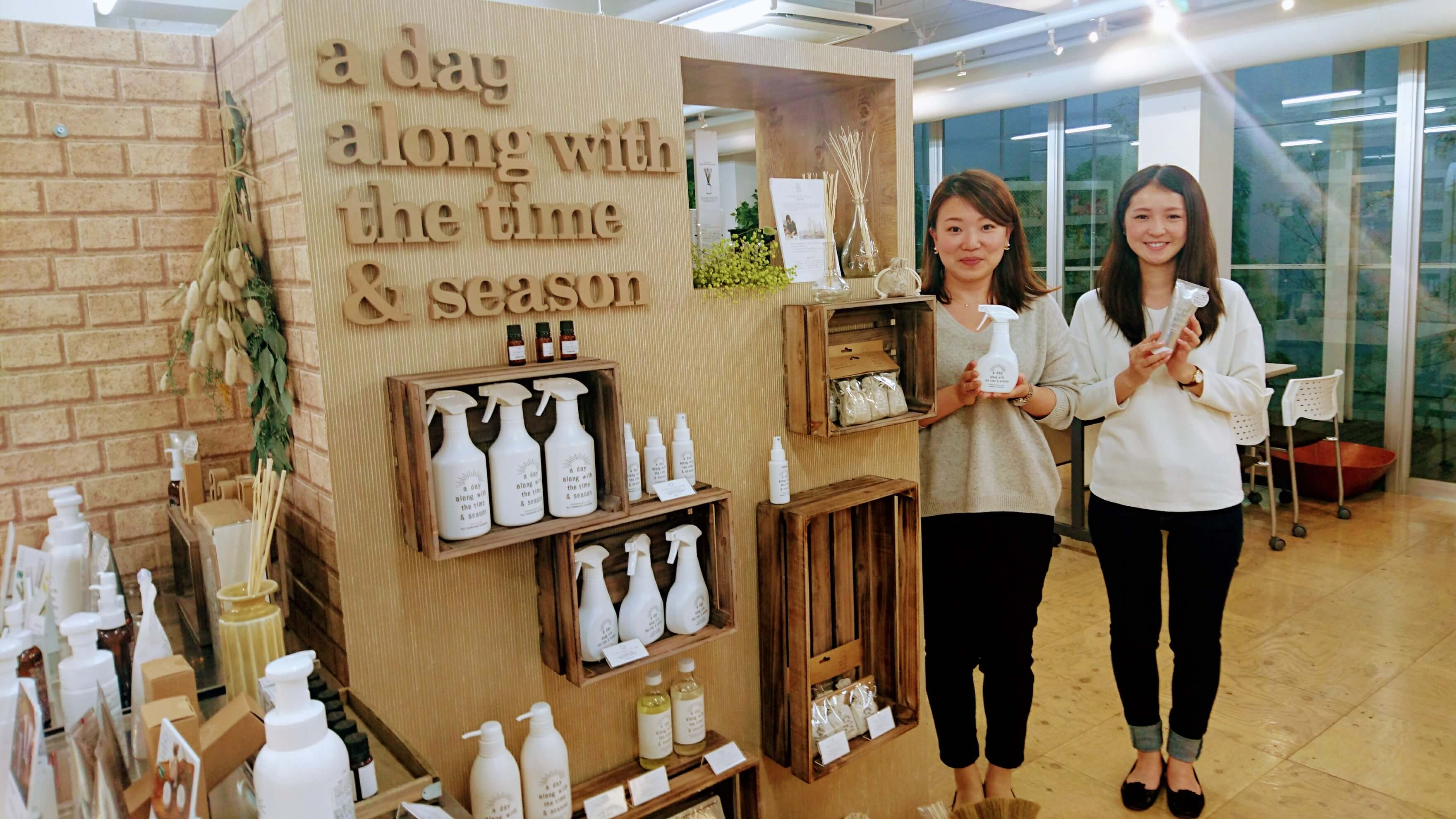 The items two of GPP's staff have is the brand named "a day".
This brand has a wide of range items such as the care products, fabric mist and detergent lineup.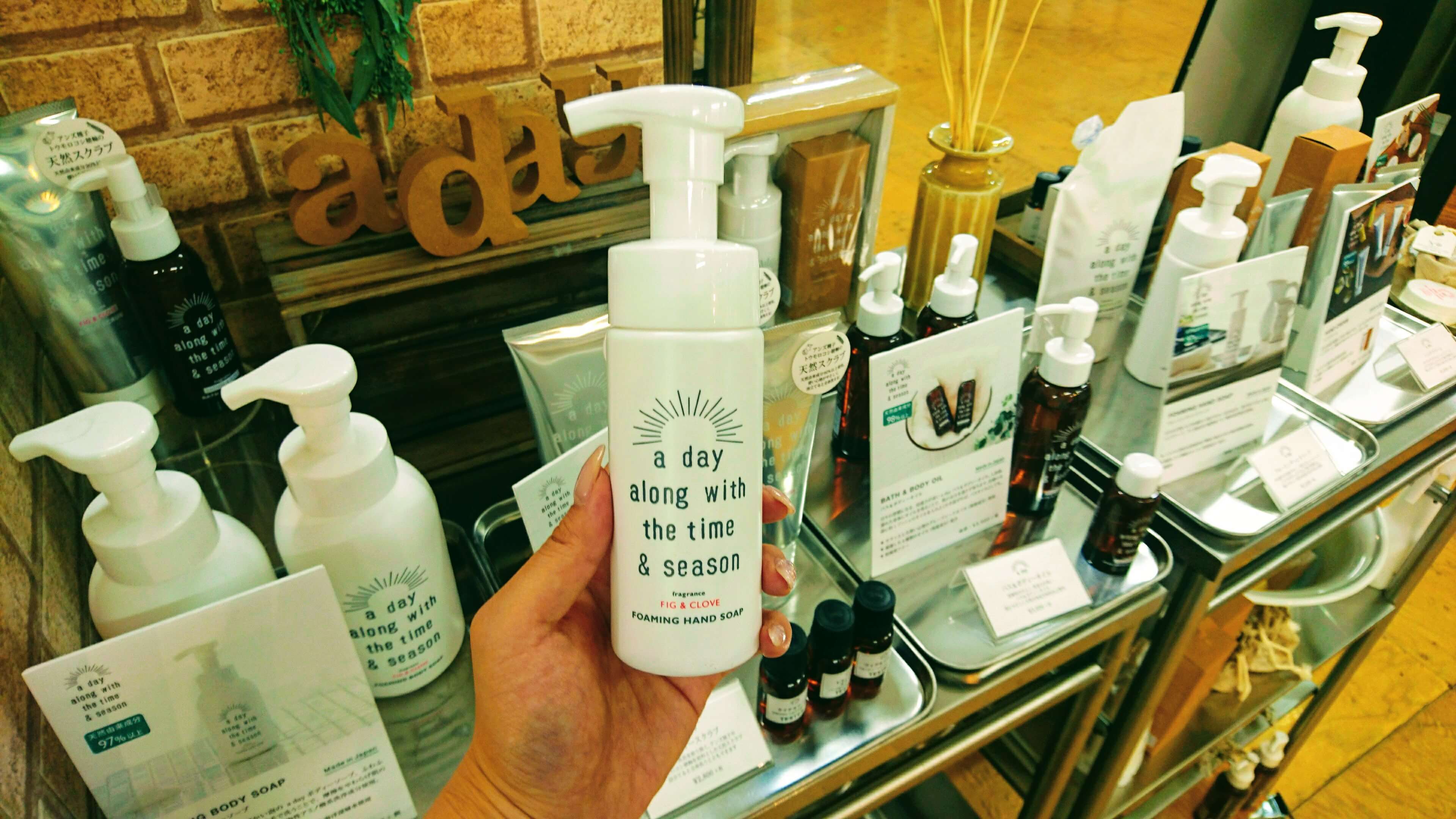 Since the package has stylish design and fragrant which is used as unisex, it is also sold in men's apparel shops in Japan.
"Yawaragi",with Various Fragrance & The Adorable Round Shape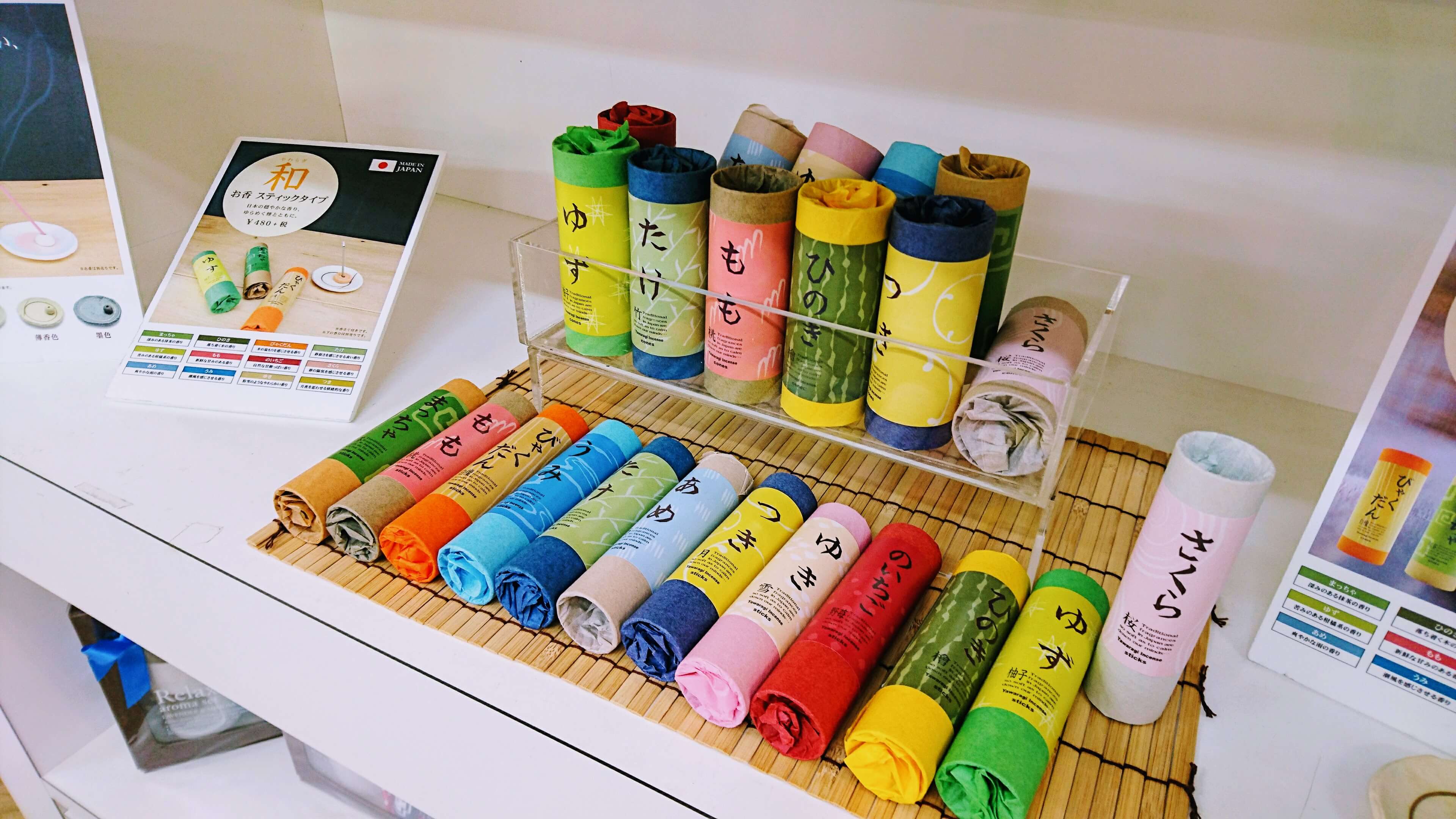 Up to next, this is an incense brand, "Yawaragi", that the Japanese traditional fragrance which relaxes the mind is modeled.
You can enjoy the 12 different scents by using the incense containing the essential oil. Since it is modeled Japanese traditional style, it is a popular item even among overseas customers.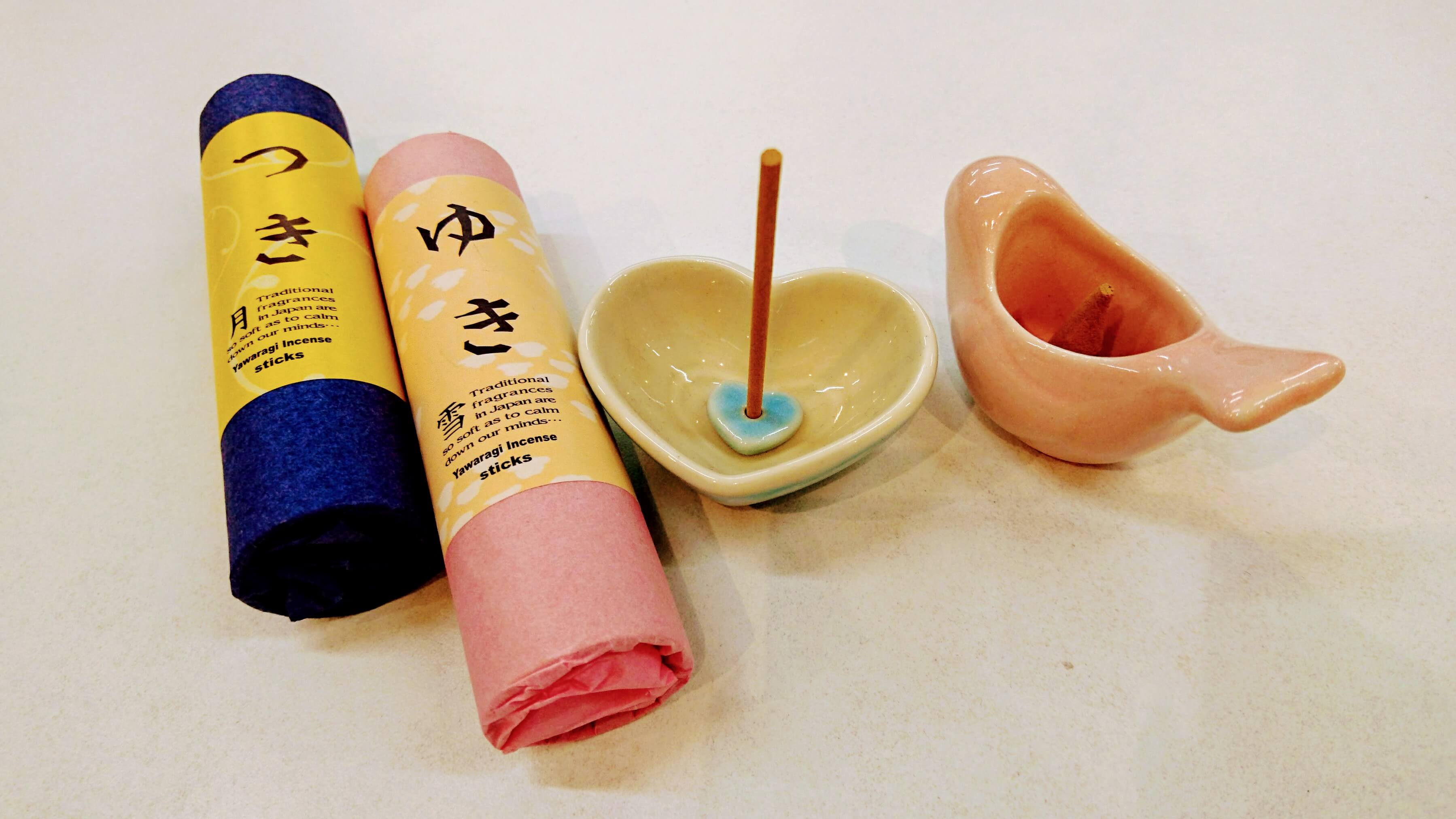 You can enjoy it with cute incense stand like picture above.
They recommended to use it for relaxation for the change of pace and before going to bed.
"Hermee", A Convenient Electric Toothbrush to Carry &"Luxs"New Style Tooth Gel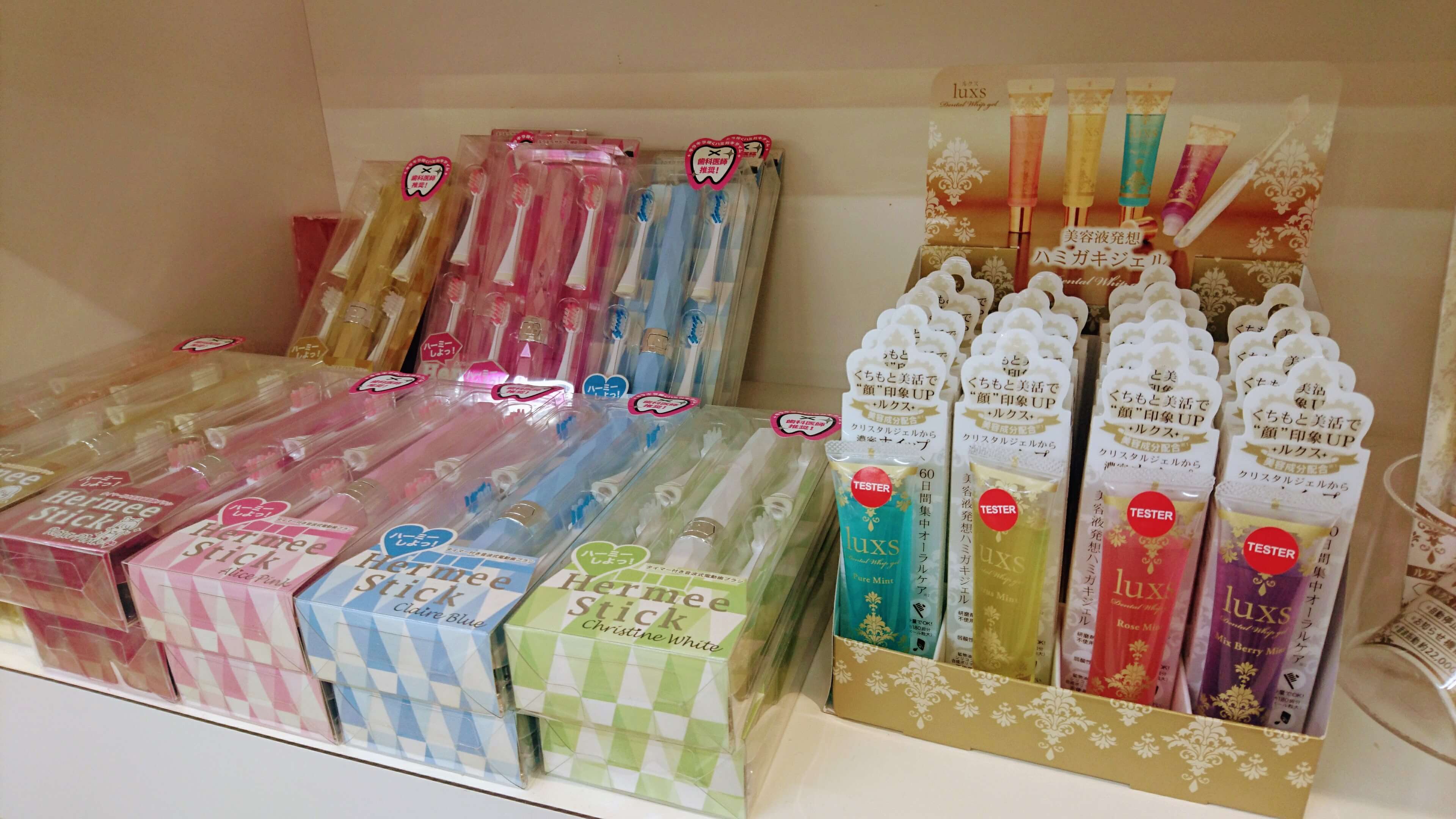 GPP handles not only cosmetics and aroma goods but also oral care products.
"Hermee" in the left of the photo is a compact electric toothbrush. With 22,000 sonic vibrations per minute, efficient brushing is possible in a short time.
In addition, the right one on the picture looks like a lip gloss at first glance, but it is actually a tooth gel for dental care.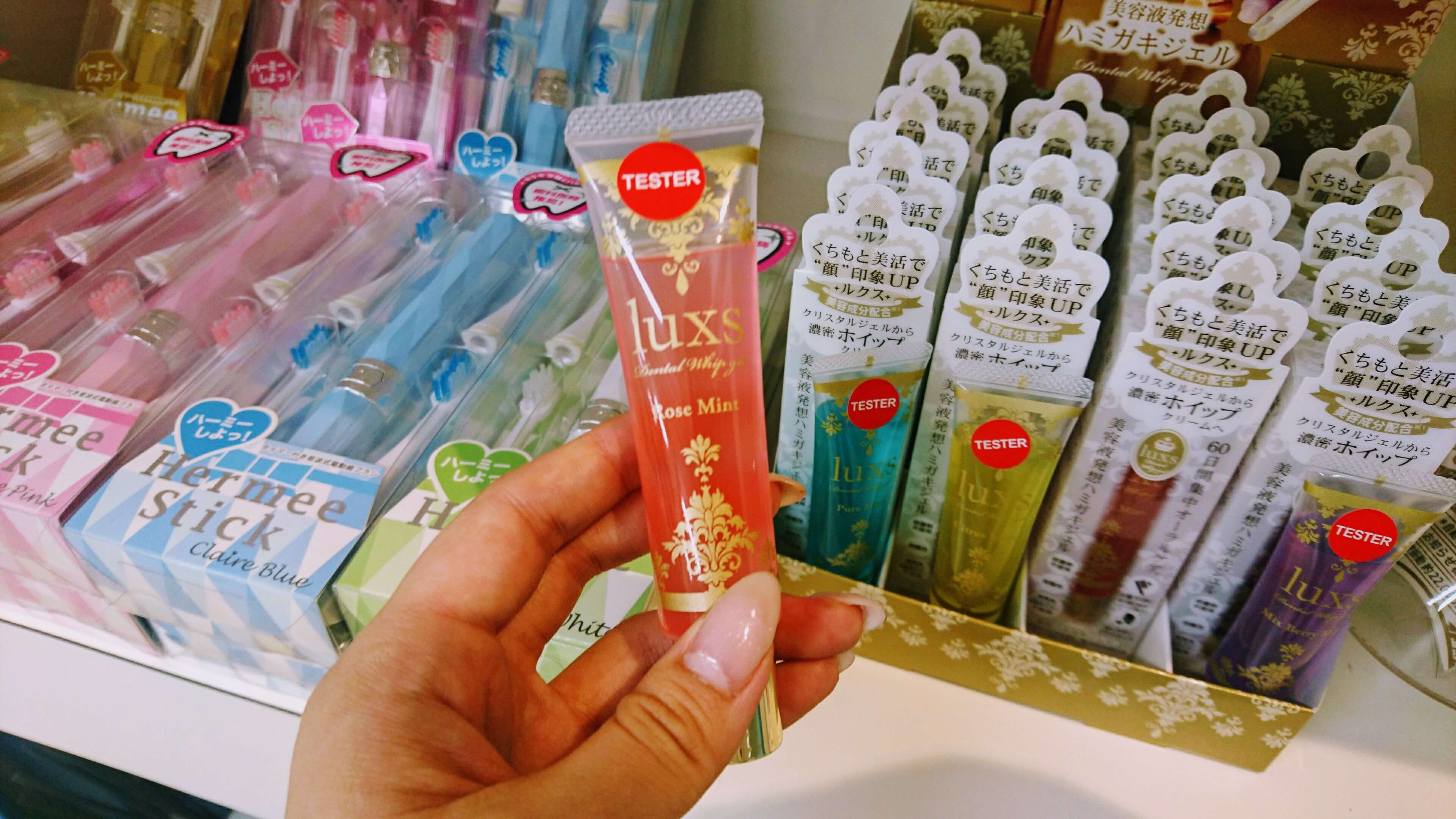 This one is a brand "Luxs". The way to use is not so different from the ordinary toothpaste powder, but it can make foam like whipped cream.
If there are such a cute tooth gel, you are likely to want to bring it in the makeup pouch!
"Grancense"The Best Selling One! The Package & Sell Are Also Fashionable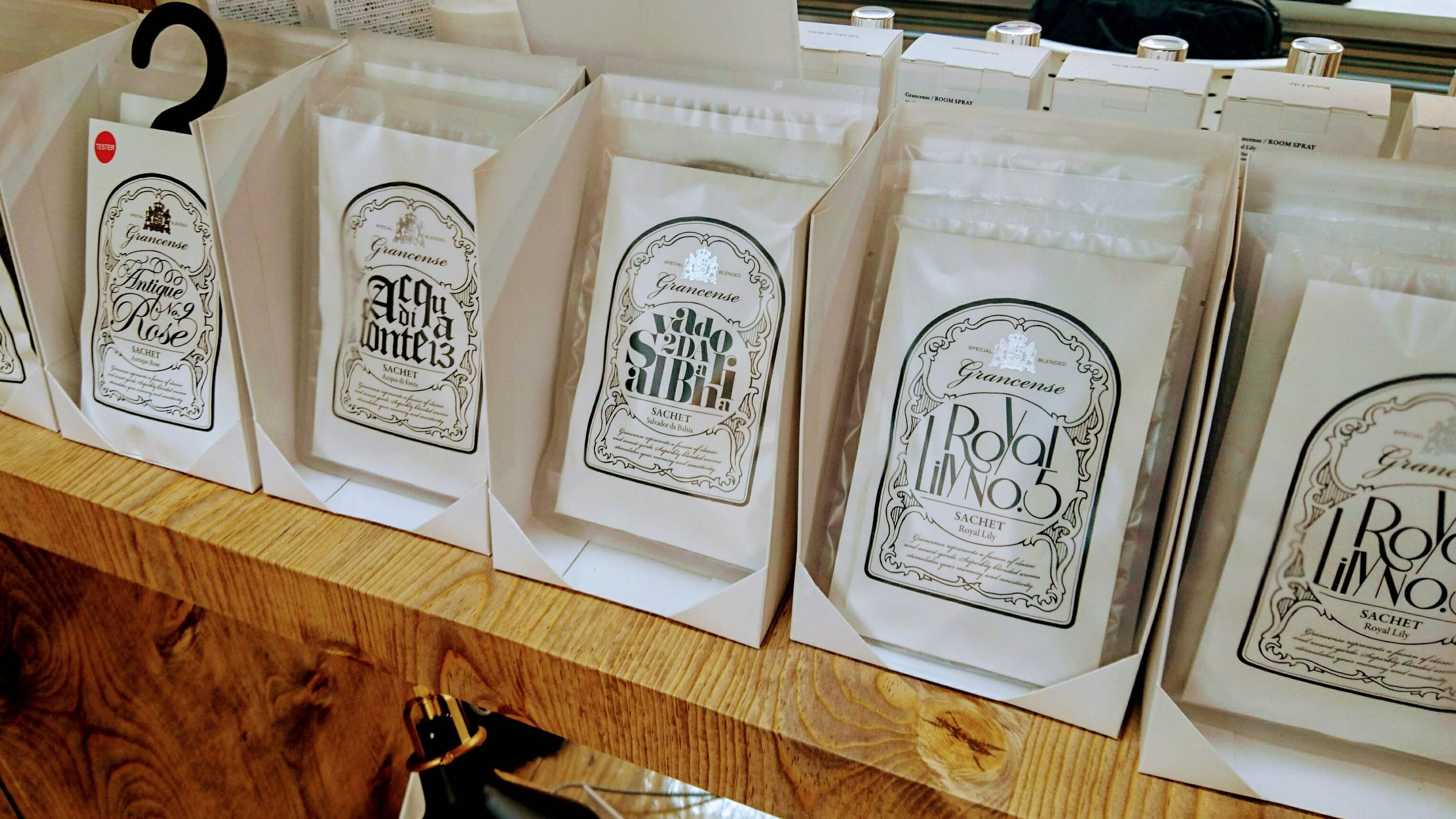 "Grancense" characterized by a simple and chic design package is the best selling item and is the recommended brand which the staff would recommend.
I also put a sachet in the closet, but I am healed by a refreshing scent when I open the door every time.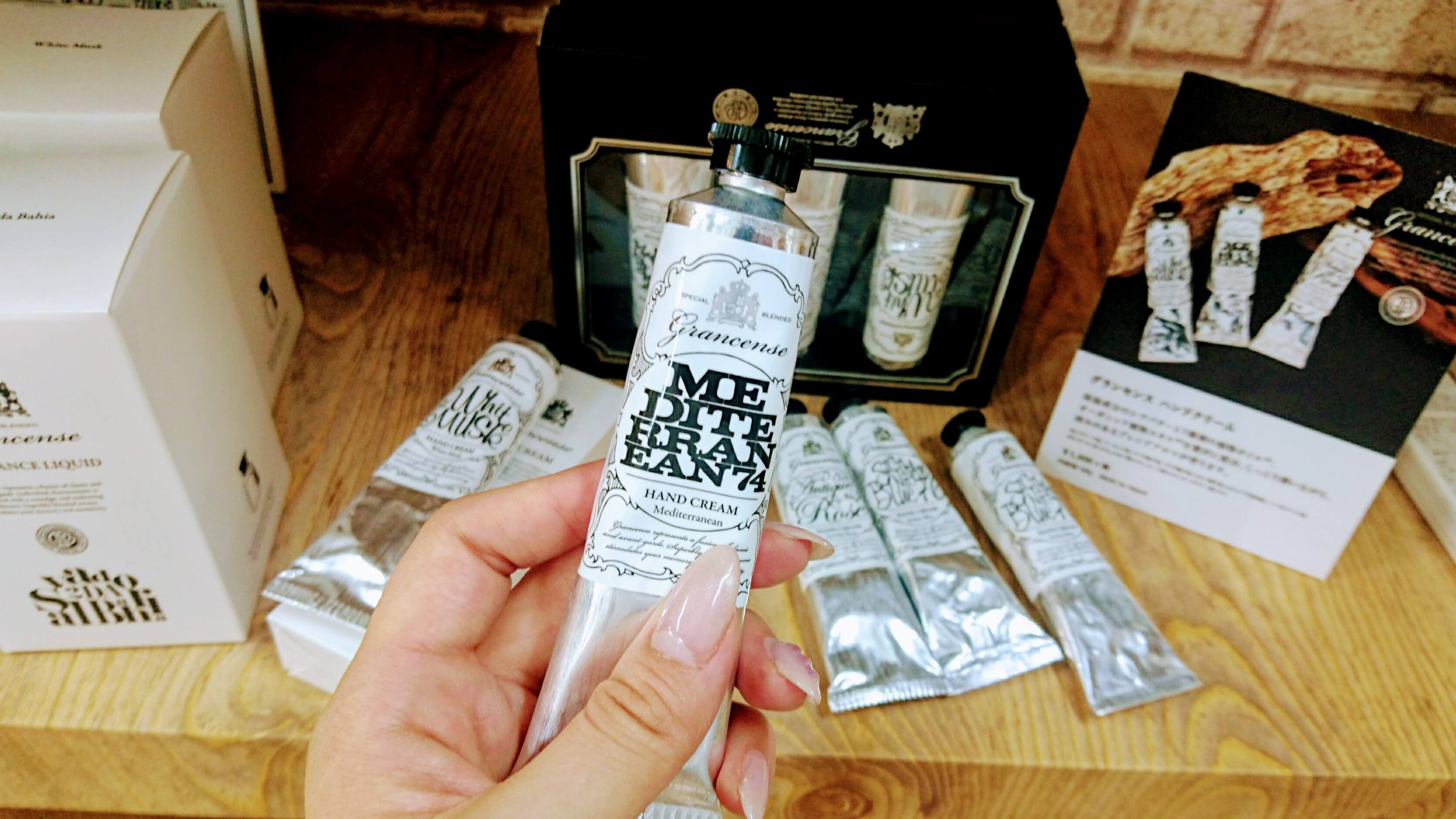 In addition to sachets, this brand has abundant items such as popular hand creams, insense sticks, candles.
Recently "Sicilian Blue" has been released as a fragrance for the summer, getting popular with "Mediterranean" which is a fragrance for summer as well.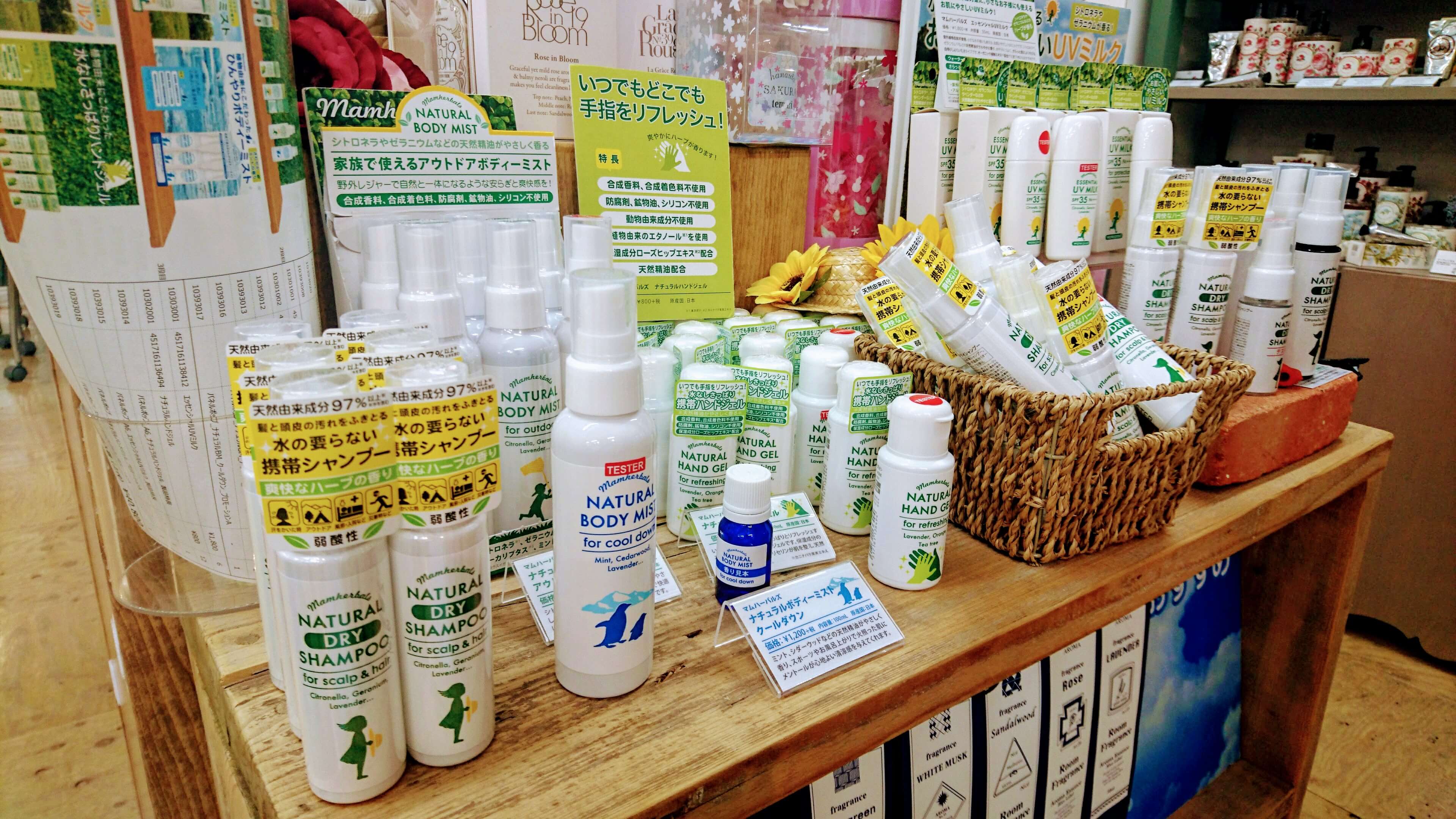 "Mom Herbals" made in Japan made and use natural ingredients is a brand with necessary items on the day to play outside such as insect repellent spray and sunscreen.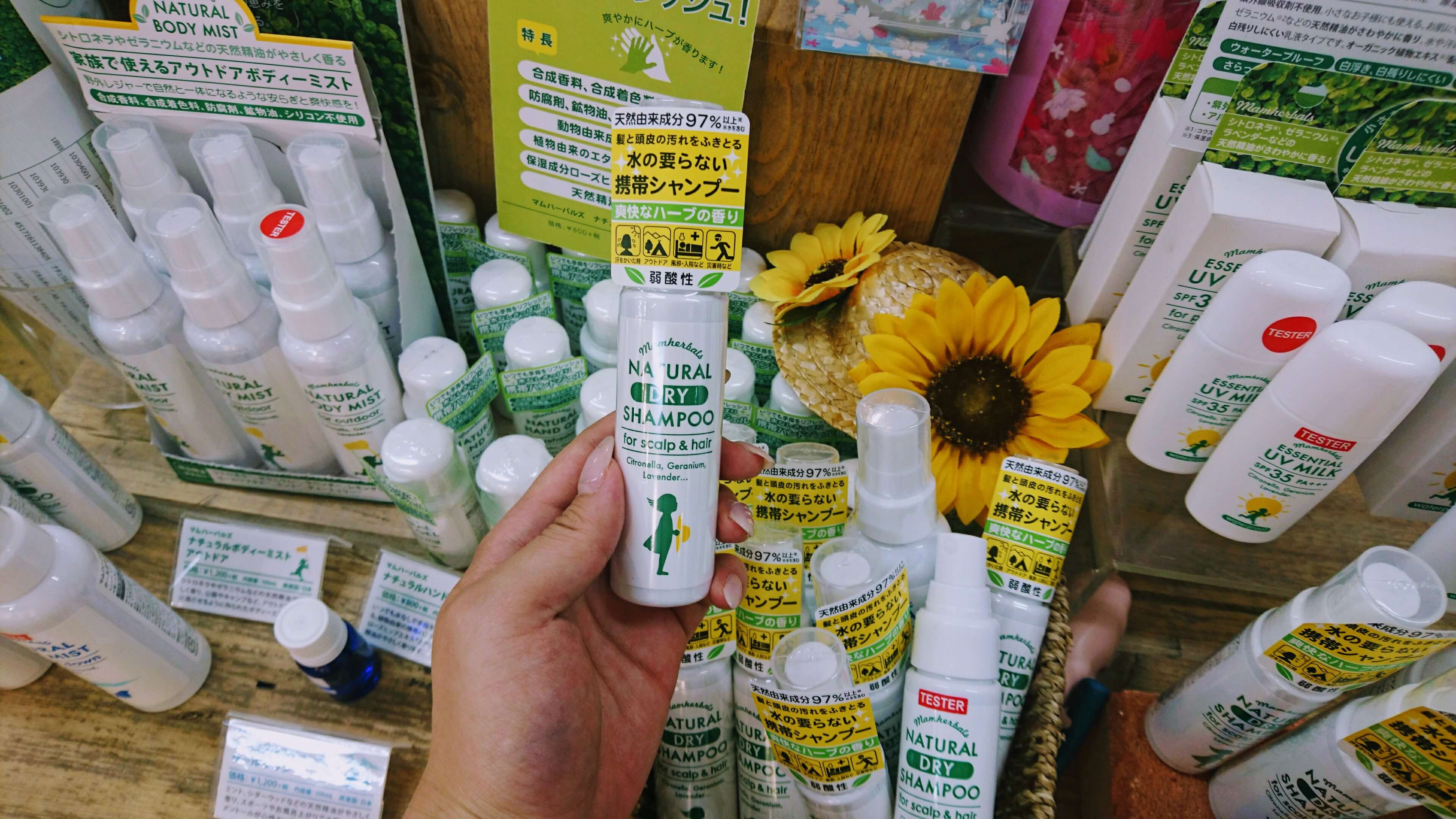 This one is a new product, a portable shampoo without water. This one was just released in March this year! With this, you can clean dirt well even with camps without shower.
It would come up big for the outdoor during the summer vacation.
Summary
Every GPP's item is designed to make your daily life more!
Also, most of them are made in Japan and particular about materials.
Try using their products once!