Our staff, Shiho visited a manufacturer of cute cat! The article is here! Let's check it soon!
----------------------------------------------------
Hello, everyone who loves cats. Do you know that a company with a fascinating name called Neko Publishing Co., Ltd. appeared on a new wholesale site, SUPER DELIVERY.
As the name, Neko Publishing originally started from the publishing industry, and now they have also run miscellaneous goods sales, select shops, restaurant, and producing works through magazines etc.,
This time, they have started to supply the cat items handled in that general merchandise category via SUPER DELIVERY.
We heard that the cat items handled by Neko Publishing are a bit different!, so I went to the interview them at once!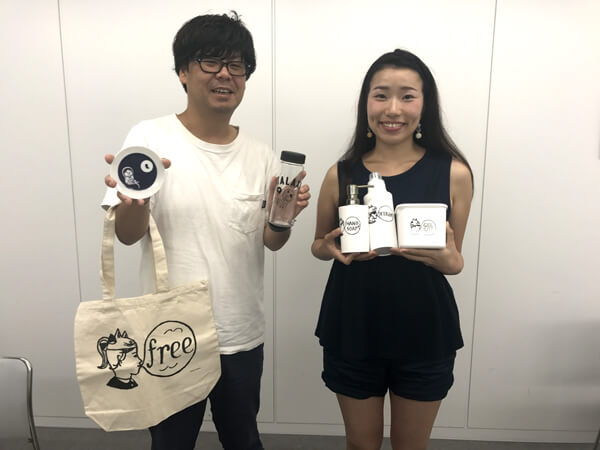 The persons in charge of SUPER DELIVEY are Mae-san and Tsuda-san.
I asked the characteristics of items, popular products, recommended products!
The characteristic is not cat-like
--- Please tell me the characteristics of the cat goods you have handled.
Mae-san: It is not cat-like. Originally, we are a publisher, so we have published a book called "cat". We have collaborate with creators we met at such opportunity and create products.
--- Not cat-like?
Mae-san: For example, regarding this is a bottle, the part of the headgear is only cat.
When it comes to cat goods, there are various designs. In our company, there are many things with fashionable designs which is mature and makes you laugh a bit than like a sweet and pretty design.
--- I guess that it is a design which can be acceptable even if it is not a persons who loves cats.
Mae-san: There are also cases that gifts are given to people who like cats as gifts for myself or persons who love cats. In addition, someone who likes to collect the cat items and motifs.
I think that cat item are acceptable among everyone, and can be used for various scenes and needs.
The popular top selling items is NYASA!
--- Please let me know the top selling items.
Tsuda-san: The popular one is the mini dish brand called KOZACLA by a designer, Kozaki Miharu.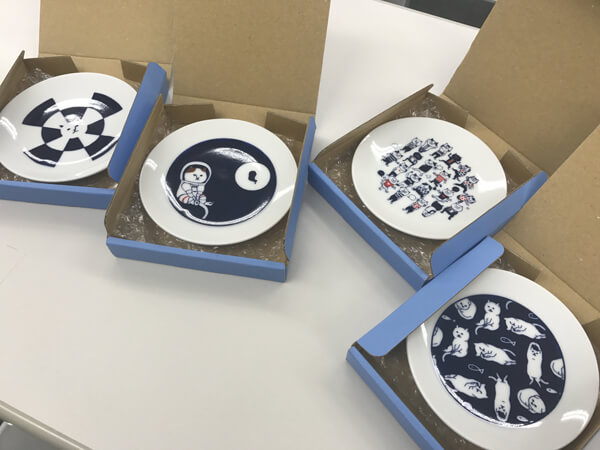 Tsuda-san: Tsuda: Especially, dish of this astronauts design is popular. The product name is NYASA.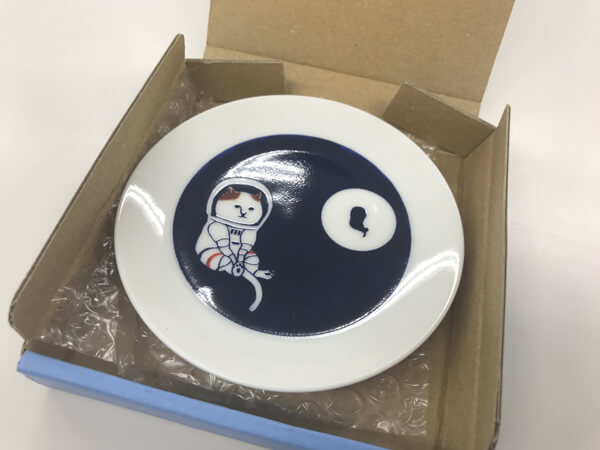 --- This face and naming let me out a giggle!
Tsuda-san: The same handkerchief towel of KOZACLA is also popular. We have used Imabari towel, a well-known towel production area globally as the materials.
--- You are particular about the quality!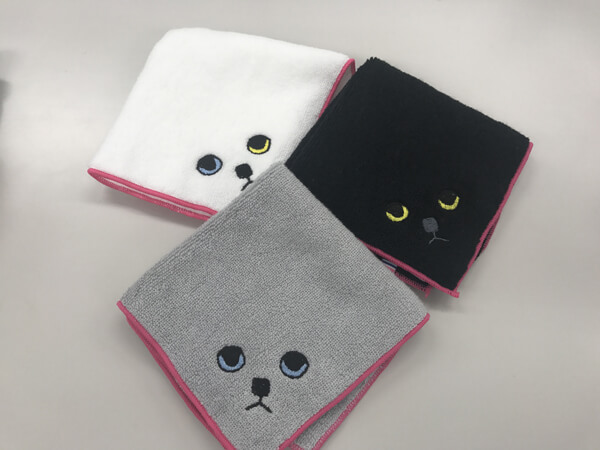 Tsuda-san: Yes. KEORA KEORA, embroidery designer Kaori Ito's brand is also popular in the same Imabari handkerchief towel.
--- Although this is also a cat motif, it is a simple design only with the face part. I guess that it looks good even for men! My heart will be beaten when I see that. Lol
White Laundry Items Are Perfect for A Stylish Room!
--- Then, could you let me know the recommended products?
Tsuda-san: The recommended item is the laundry goods designed by Illustrator Tatsumi Natsuko here!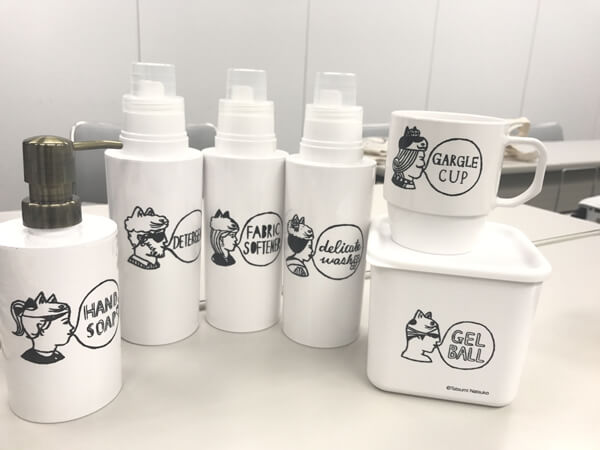 Tsuda-san: When it comes to Tatsumi Natsuko, she is famous for the bubblegum design which came out from the mouth, but I ask her to draw that in a specially tailored version.
Mae-san: I think that there are many fans because the "Bubblegum" series of Tatsumi Natsuko is sold at knick-knack stores and stationery shops throughout the country.
--- I have ever seen this design as well!
Mae-san: In addition, Uno Akira's design is also recommended. There are so many core fans, he is a Illustrator who gained tremendous support from a wide range of age groups.
His schedule is filled up a few years ahead, but due to the opportunity we made in the magazine "cat", we can create products together! Of course, Uno-san himself also has two cats.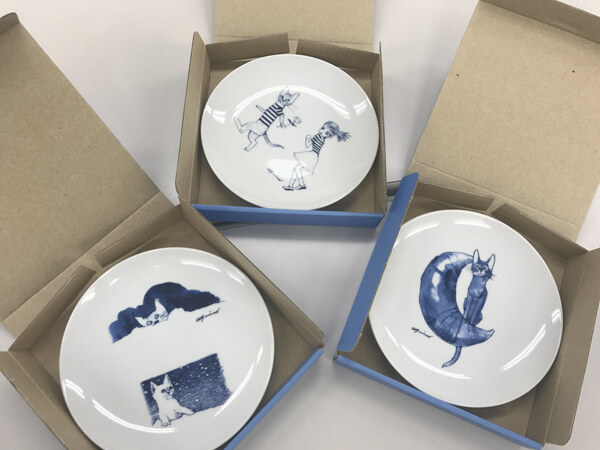 --- It is a rare product! The dish design is also mature.
Mae-san: There is also a tote bag. The size is also slightly longer than the ordinary A4 tote, it has storage capacity enough. Long handles are also easy to shoulder on it.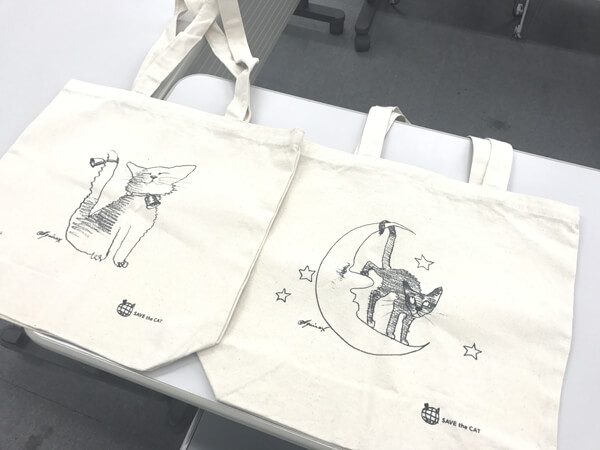 --- I have an eye on Design, but you are particular about the quality of the products which serve as a foil for it.
Moreover, except the products introduced this time, they have supplied accessories such as brooches, stationery such as masking tape and pen, T-shirts, pouches and so many other cat items.
Those who are interested in, check them once!
Thank you very much, Mae-san and Tsuda-san!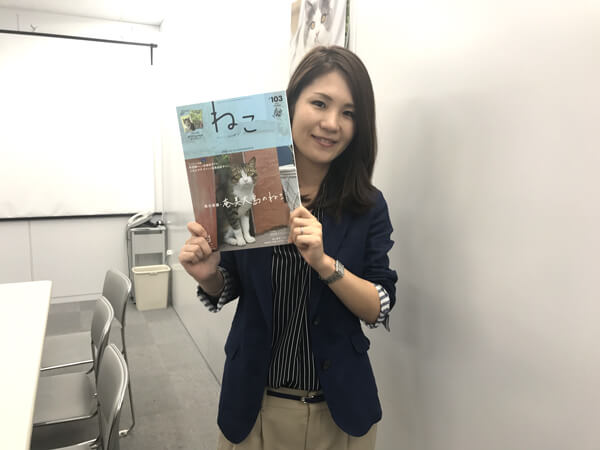 Please also check the magazine "Neko"! Oh, the calendar behind it is also cat.
Suddenly, it let me want to meet my cat at my parents' home.
See ya!
You can purchase the items Neko Publishing from here.
Original Article: http://blog.superdelivery.com/visit/12519.html
* All language is Japanese