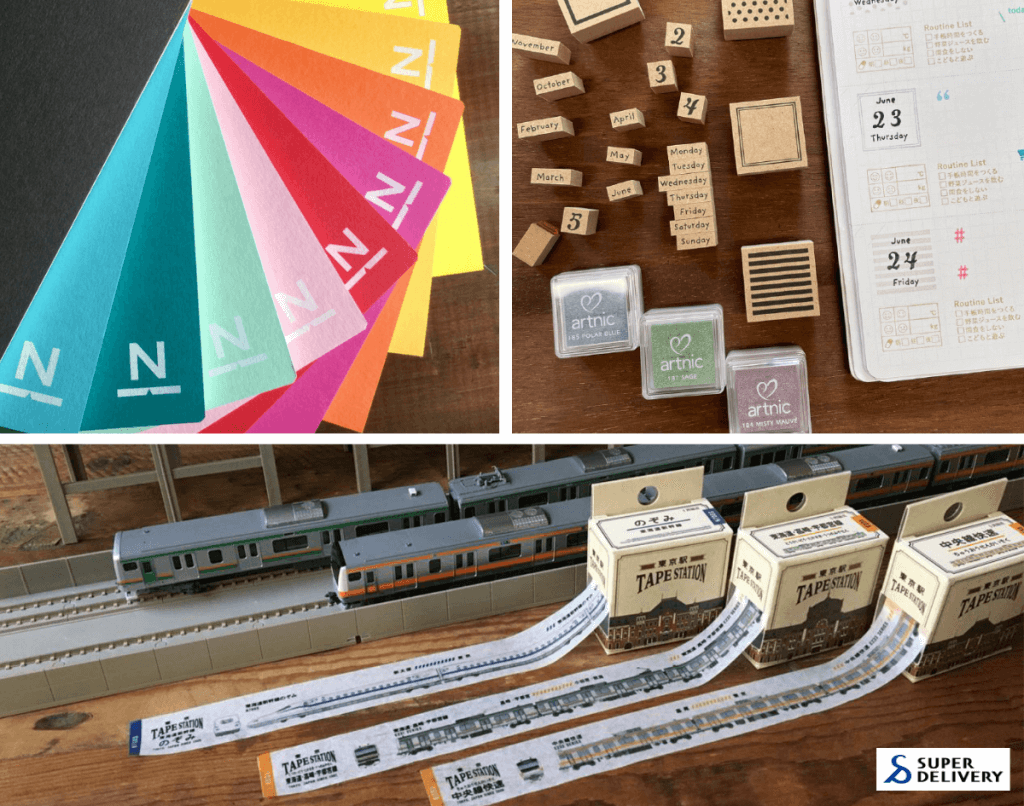 Among all of the welcomed Made-in-Japan products, Japanese stationery is one of the most beloved genres supported by the world. From cuteness and creativity to their neatness and absolute high-quality…
Many of these features were born out of the suppliers' diligent pursuit of satisfying customers.

Therefore, tons of people visit Japan, not just for sightseeing, but also to buy these products that they can't really find in their countries.
Like those high-quality notebooks that give you supreme comfort and smoothness in writing, or those re-stickable and water-resistant cutesy washi tapes and stickers, also can't forget about the colorful tiny stamps that just make you wanna have a complete collection!
SUPER DELIVERY, the wholesale online shop carries countless Japanese stationery suppliers!
Today I'd like to introduce 3 undiscovered vendors in SUPER DELIVERY that has very unique, cute stationery items of great quality. Highly recommended to add these items to your retail store!
---
A realistic train departs from the station!
Faithfully and genuinely reproduced trains on washi tape excite many railfans!
The form, mechanism, door positions, and other details of the trains have been thoroughly pursued and meticulously depicted on the tape.
From the small box-shaped package, which resembles the scenery of station buildings and station fronts, the tape can be taken out as if a long train is about to depart~!
The product lineup includes trains from Ueno Station, Tokyo Station, Shibuya Station and Shinjuku Station.
Each station has its own series! Did you find the bullet trains washi tapes?
Other than this true-to-life train washi tapes, this supplier HI MOJIMOJI also provides The WORKERS' BOX series, which is designed to store documents and small items in project-specific boxes respectively. Quite neat and pretty looking! Check them out!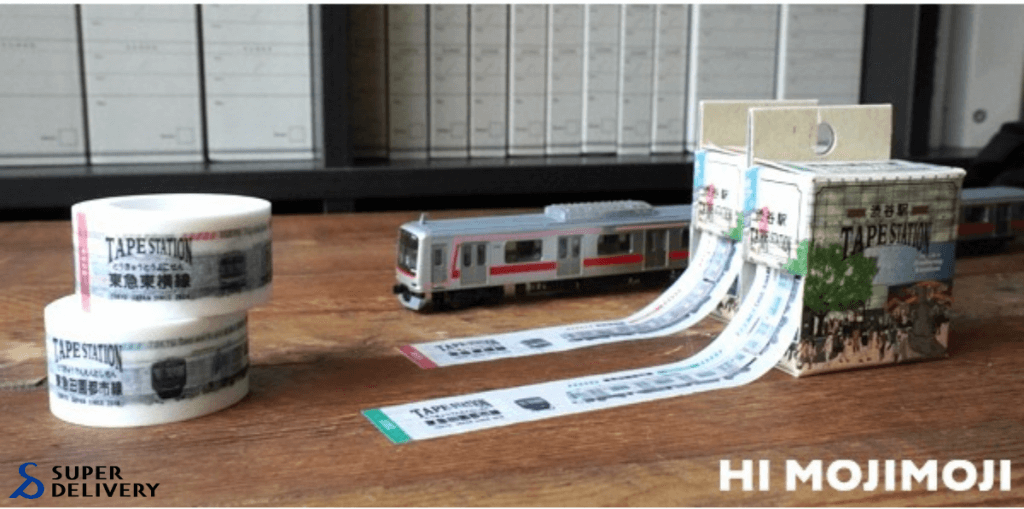 NOUTO.CO is a paper supplier, who is very particular about its paper quality and therefore produced "Nombre Notebook N" that's being called "tomoe-river-paper 2nd generation."
While pursuing compactness, which is an essential requirement for journaling notebooks, the paper production was pushed to the very limit with two contradictory elements:
Paper to be as thin as possible.
Paper that avoids ink bleeding through as much as possible.
As a result, this product "Nombre Notebook N" obtains a superb texture that is smooth and silky, also mysteriously moist. Quite a few fountain pen fans enjoy the therapeutic feeling just by touching the paper.
You can get a stress-free writing experience with any kind of writing supplies.
Watercolor paintings don't even bleed through!
Flat-opening: Easy to open all the way to the spine of the book
Bi-color: two different complementary colors front cover and backcover
Easy journaling: Number of pages (table of contents) is printed on the paper
Rounded corners: resistant to corner-damage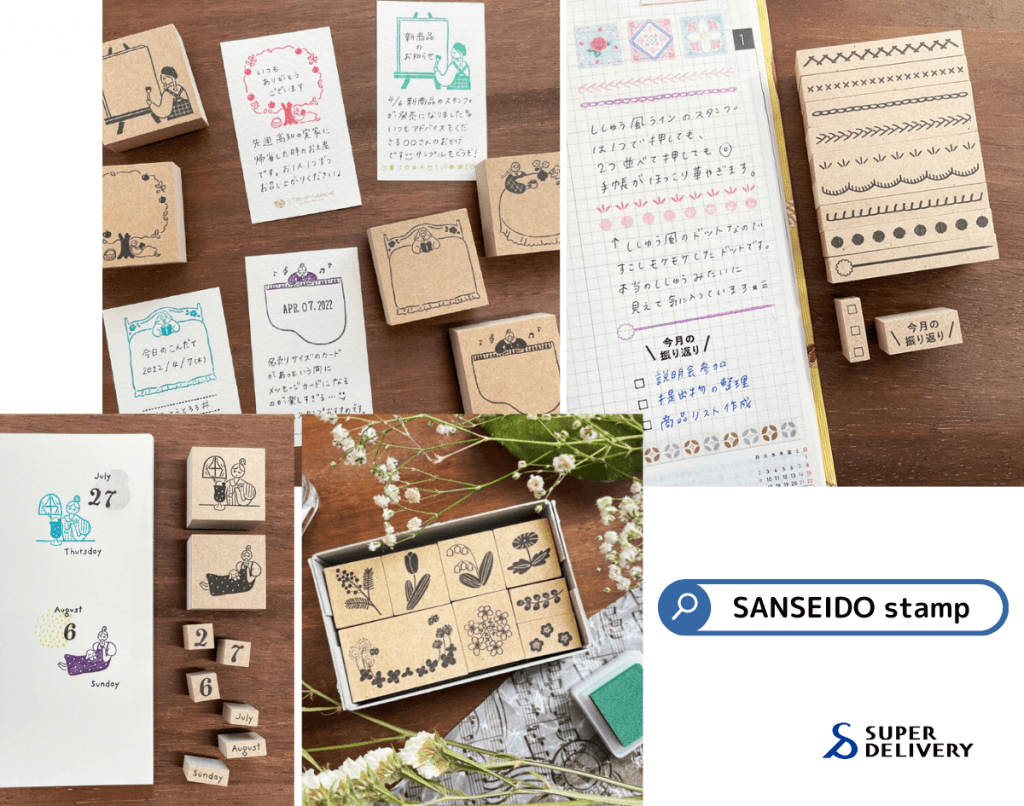 This is a stamp supplier that carries a huge amount of stamps to decorate your journaling notebooks or message cards or any other papers. You can find more than 400 kinds of stamps at SUPER DELIVERY!
Not just stamps with cute little pictures, their stamps can provide your handwriting with a beautiful frame or neat number, date, and bullet points.
Their products are made from high-quality rubber material, so stamping can be super clean and clear!
---
More to Explore...
Not just these 3 vendors above, SUPER DELIVERY also carries other countless Japanese stationery suppliers!
From famous long-seller Japanese stationery brands to new hidden brands.
Let's jump into the market and discover what fits your retail store the best!
---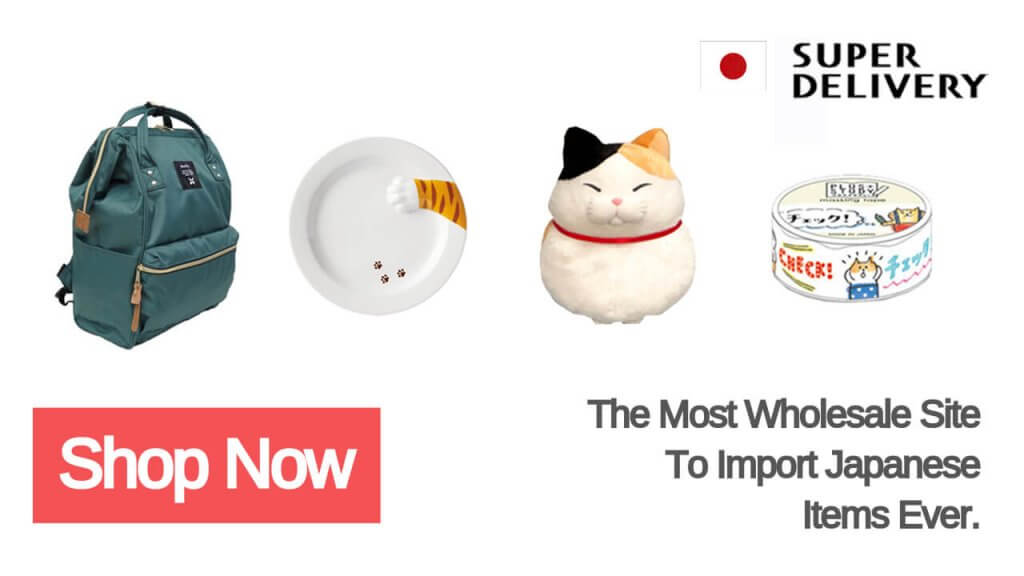 SUPER DELIVERY is a Japanese Wholesale e-marketplace for business owners/retailers all over the world!! 🛍
We help you import high-quality products from exclusively Japanese suppliers!