Hello, everyone. It's been a long time. Suddenly, I have a question: Are you a cat person or a dog person?
Since there are many cat persons in our company, I feel sad. In Japan, cat lovers are much more than dog lovers. Because Japanese life is very busy as going home at late night. Therefore, many Japanese people prefer cats which not need to go out for a walk. Of course, I know that there are many people who simply like cats.
I like the dog because they are kind. As time goes on, I can feel them as a presence of my family. Since I came to Japan, having pets are forbidden for rental studio apartments. So, I always go home after I drop in at pet shops and watch cute puppies. My mind will be healed.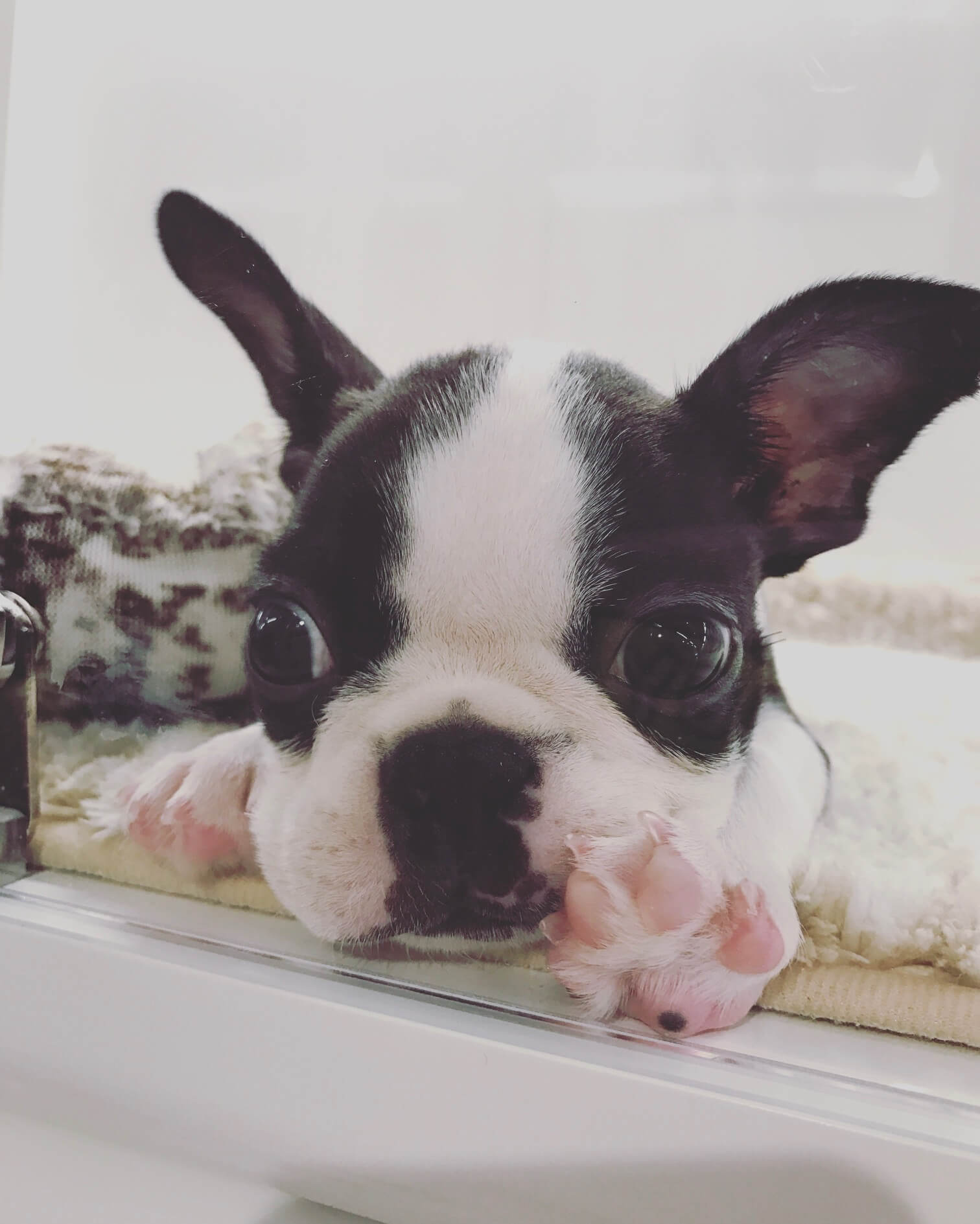 Puppy Items
Then, I will introduce the items related adorable dogs soon!
Felt Handicraft
For this product, you will want to make it unintentionally even if you have never done handicrafts. It is a doll made of wool felt. You can make it such as the texture, color, facial expression like a living genuine thing.
WANKODO Kuro Mameshiba
WANKODO handles various items such as bags, T-shirts, plush toys, etc. modeled Black Shiba Inu. Since there are also the items adopted Japanese traditional patterns and Shiba Inu, they are the part of the unique brand.
Amuse Memameshiba Sankyodai
Amuse 's Mameshiba Sankyodai are famous and are common as the prize of claw machine. At the arcade, I saw a small girl in front of it said "I want it". I also caught Taiga of three brothers last month only at 200 yen.
Plates
The popular plates also have dog patterns. They can be recommended for those who cannot have a dog for some reasons like me.
Pet Items
Of course, since dog is the theme, the pet supplies cannot be missed. I will introduce cute pet supplies.
Finally
Again, are you a cat person or a dog person? Do you get to like dogs after you read this blog? Plus, when new items appear, I would like to introduce them to dog persons.
Someday, if I move to the house which I can have a dog, I will absolutely have it. At the time, I will upload pictures, so please look forward to updating my blog in the near future.