Tokyo, Osaka and Kanagawa are the three places with the lowest personal property ownership rates in Japan. Many families live in apartments that are not spacious.
This is the test of the housewife's ability to tidy up. Of course, as you know, Japanese housewives have very good housekeeping skills. Their ability to do housework is hard to imagine. Whether it is the finishing of clothing, family cleaning and so on for them are very easy!

Today, I would like to share with you the Japanese housewives love the storage tools!
Don't give up even if the space is narrow! Use storage appliances to create space maximum utilization value.
Simple Wardrobe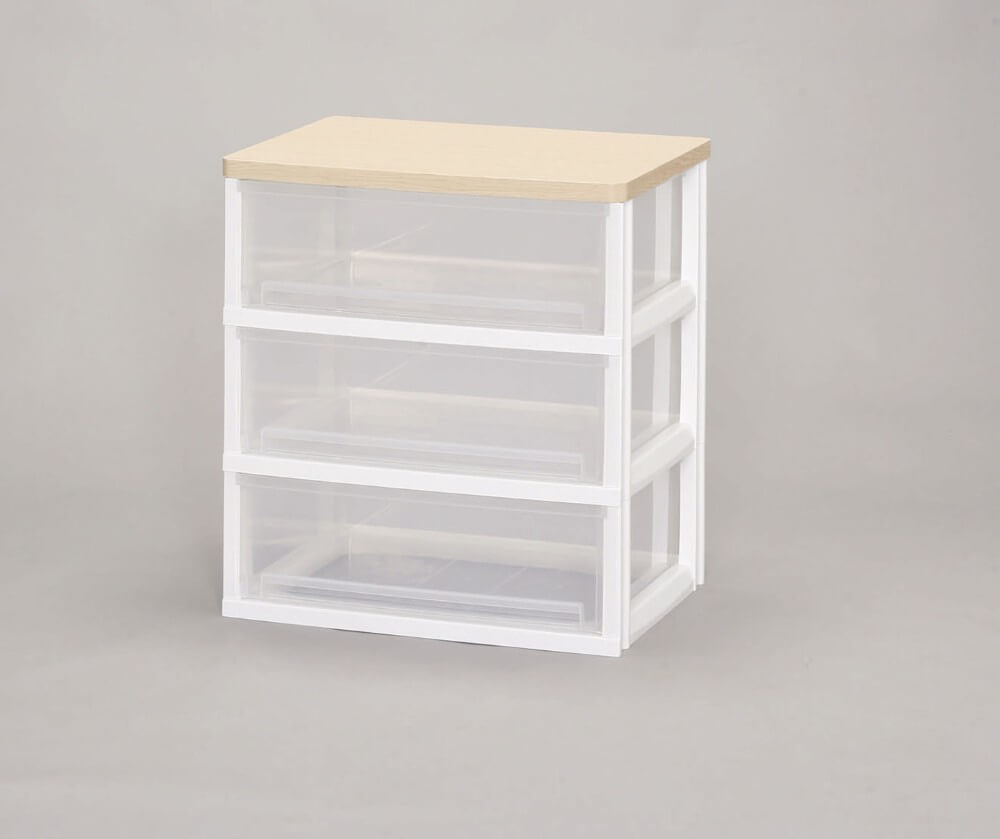 By IRIS OHYAMA. Mention storage, a lot of girls ' first reaction is that the wardrobe is not enough! In fact, many of Japan's rental rooms have only one closet. You'd think it's impossible to put all your clothes in there. As long as in the closet to add a simple wardrobe, clothing according to the season and kind of classification can be. So that the closet from top to bottom all the space can be maximized use. Room space is also released.
Basket Storage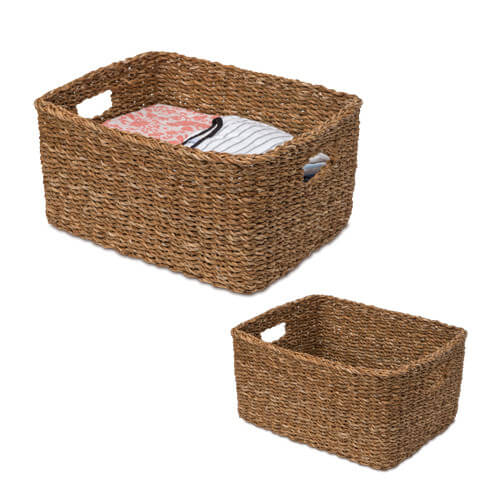 By FLOREX Inc. If there are gaps how to be worthy of space to use the maximum value of this name! Such baskets are essential to all families. Depending on the size of the space can buy more as a standby.
Cloth Storage Box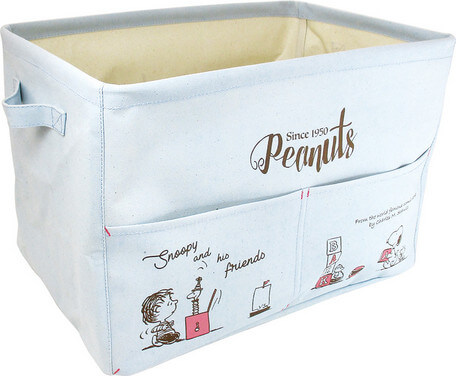 By PALMART. Afraid to hook up with clothes so don't like basket storage? Then these will satisfy you.
Swing Hanger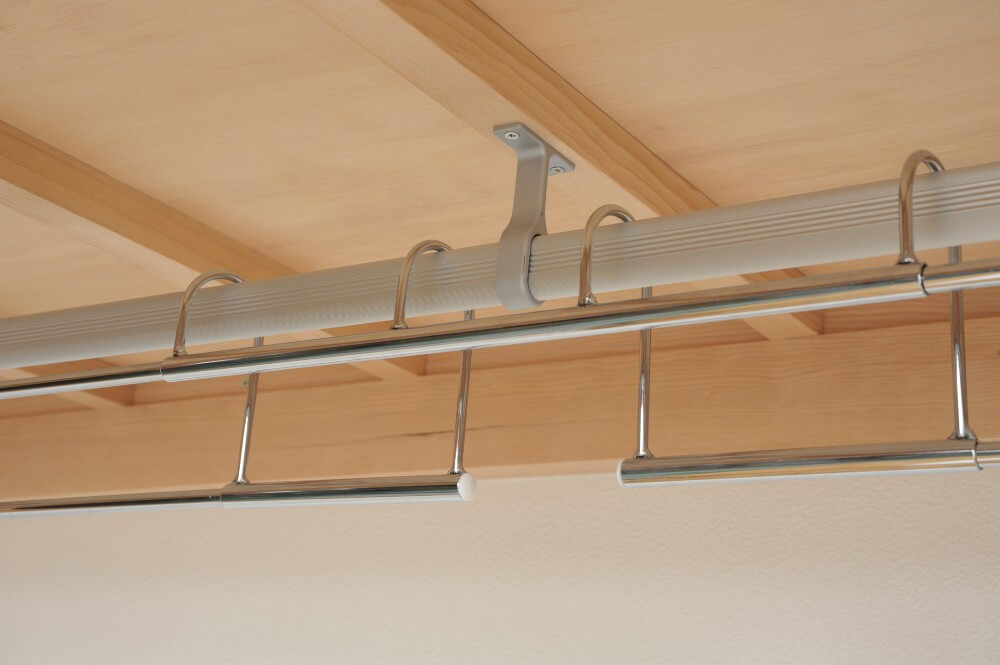 By S.EI KIKAKU Inc. The shelves in the closet can only hang a few clothes. Where should I put so many coats, down jackets, suits, shirts, etc.? This product completely solves your trouble!
Business Wood Clothes Hanger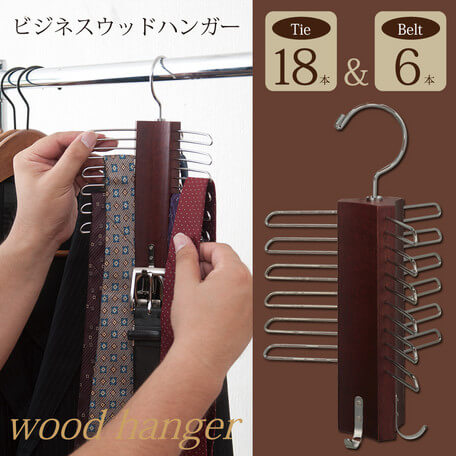 By NAGAI KOUSAN. A hanger can hang 18 ties and 6 belts. Save space and do clear at a glance.
HUGO Storage Box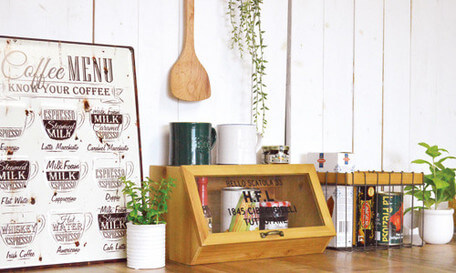 By PALMART. This product is divided into the upper and lower layers, you can put different types of seasonings. Because it is made of wood, it is easy to blend with the existing kitchen equipment and it looks much textured.
Glass Storage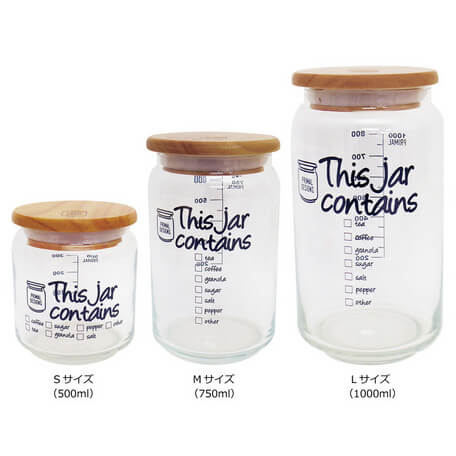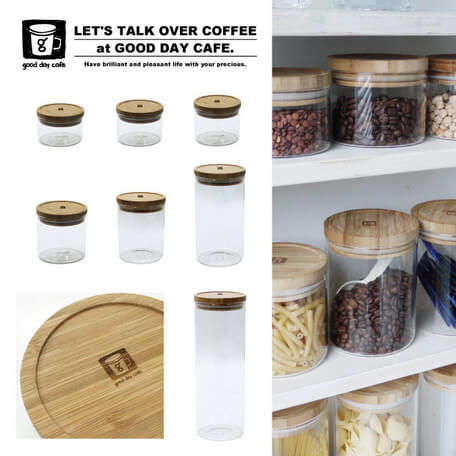 By Paddy's Market & GENDAI HYAKKA. Glass jar that have been very popular in recent years. It's perfect for food storage. Cleanliness and do clear at a glance are the most attractive places. This glass jar has three capacity. Each bottle is attached to a wooden lid, adding a lot of texture. You can draw the name of the content on the bottle, or you can design some labels on the bottle!
Frying Pan Stand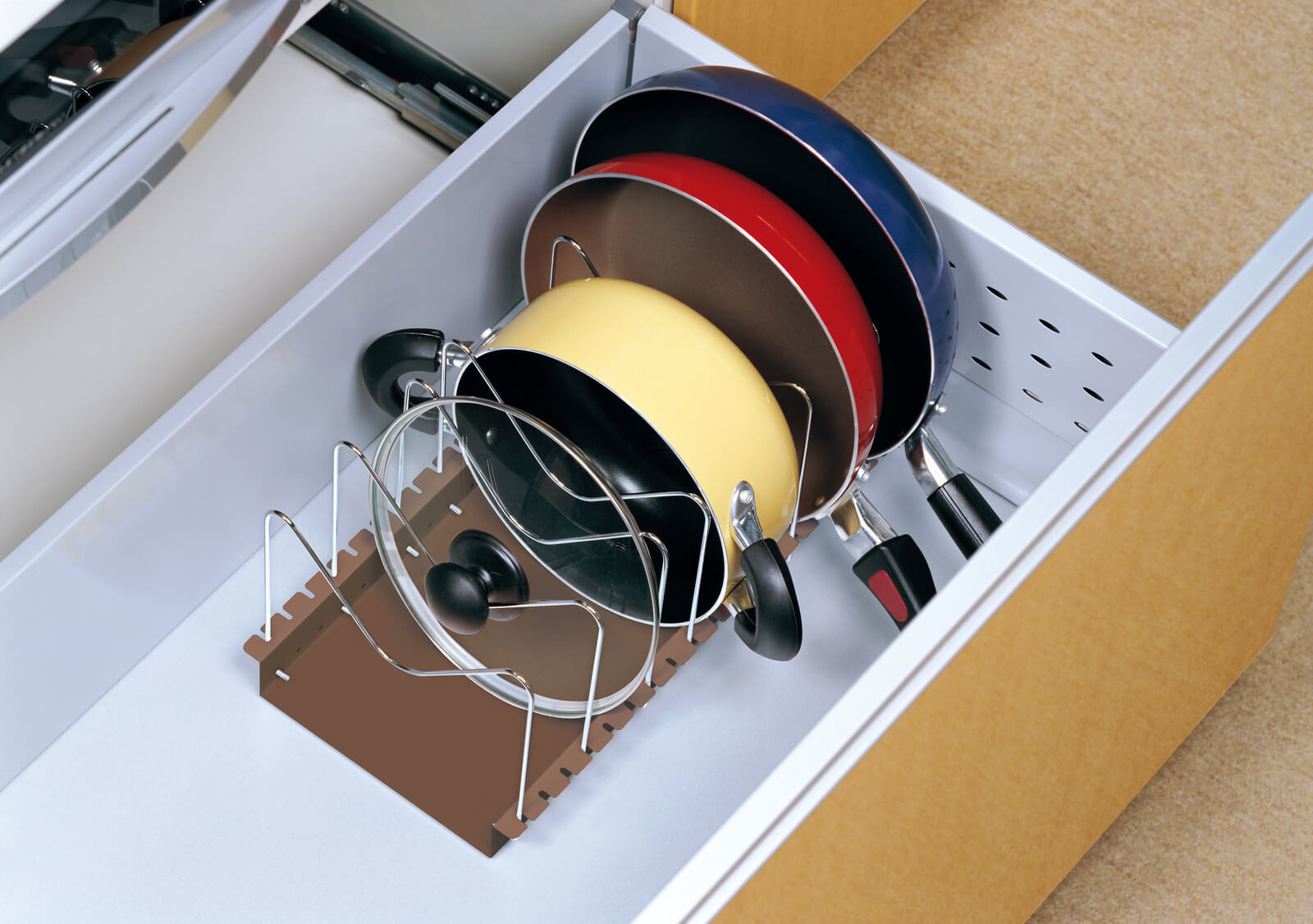 By T3-CORP. How do you store pots? Are they all stacked together?or Hang up? Many people tend to pile them up. But in fact this will rub each other so that the pot caused some scars, but also inconvenient to take out. Hanging up is a good choice, but if the kitchen doesn't have enough room, the house will look messy. This pot rack can be freely adjusted according to the width of the pot, which is very convenient. Not only the pot, but also the lid can be stored together on the shelf.
Dish Stand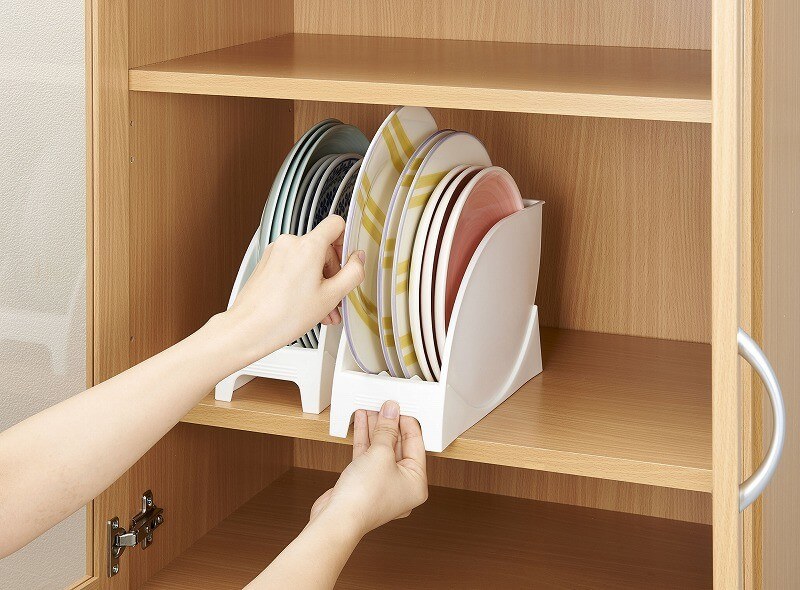 By T3-CORP. Like the pan, the dish stand is also very convenient, scientific. This product is divided into two sizes, large plates and small plates.
Cutlery Tray
By T3-CORP. The product is placed in a drawer to store a wide variety of tableware items. No longer have to open the drawer after looking for a long time. No longer need to rummage through the drawer for a long time.
Retractable Side Table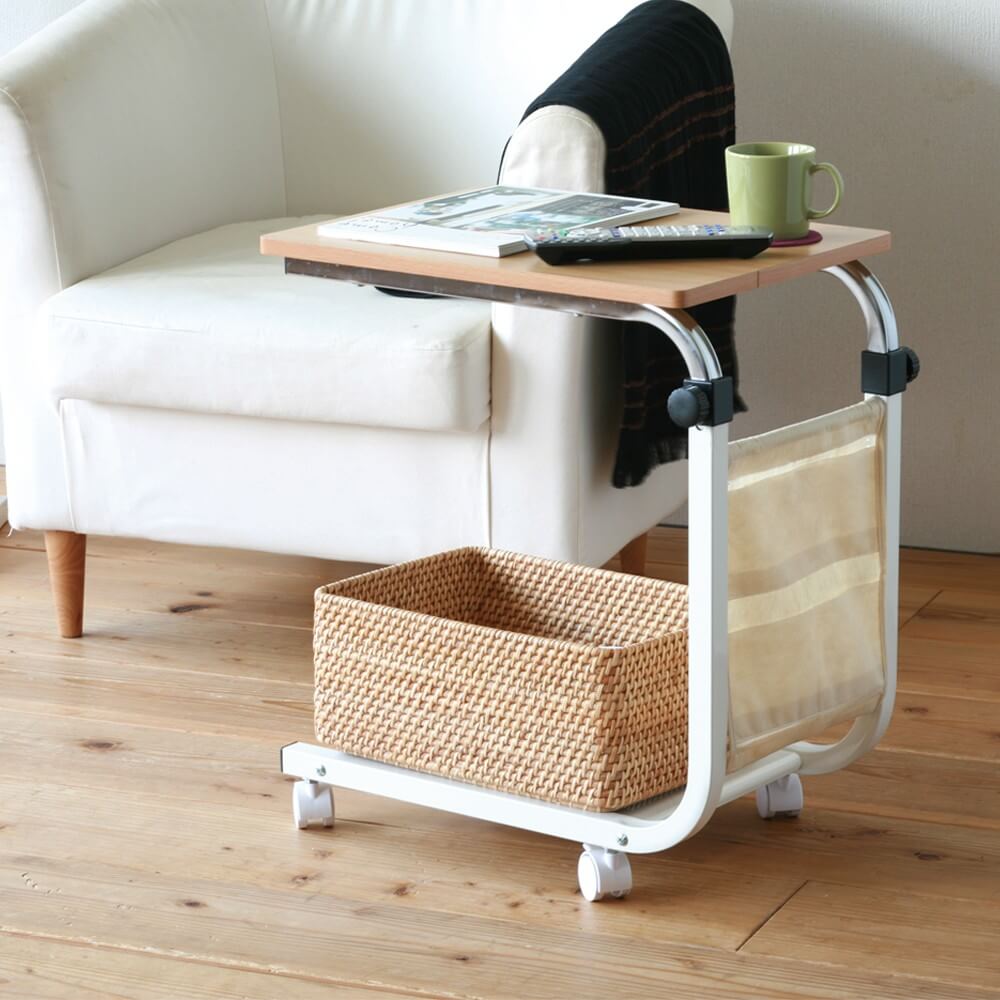 By NAGAI KOUSAN. Universal side table can store books, stationery, and paraphernalia and so on. In addition to the use of human nature, the appearance of simple and generous. Aside from being a makeshift table, this table can be used as a dining table support. For example, do you need a side table like this when eating hot pot?
Northern Europe's cute toy box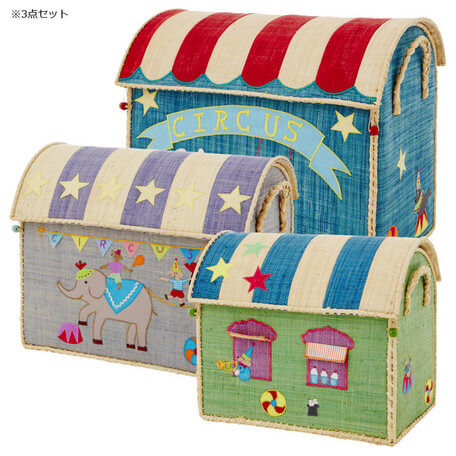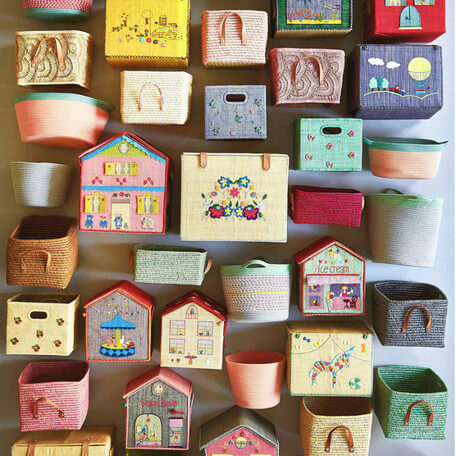 By Paddy's Market. The Toy storage box will make the children also like to tidy up the room. With such a storage box, children will love to help their mother clean up the room.
Finally
Even if the home area is not big, also should be to create a warm home! Use a variety of Japanese storage gadgets and your fantastic thinking, to create a neat refreshing and warm home! Although cleaning is a very troublesome thing, but once you have acted, perhaps you will become enthusiastic! Because doing housework is really a very fulfilling thing! Act now!
What's SUPER DELIVERY?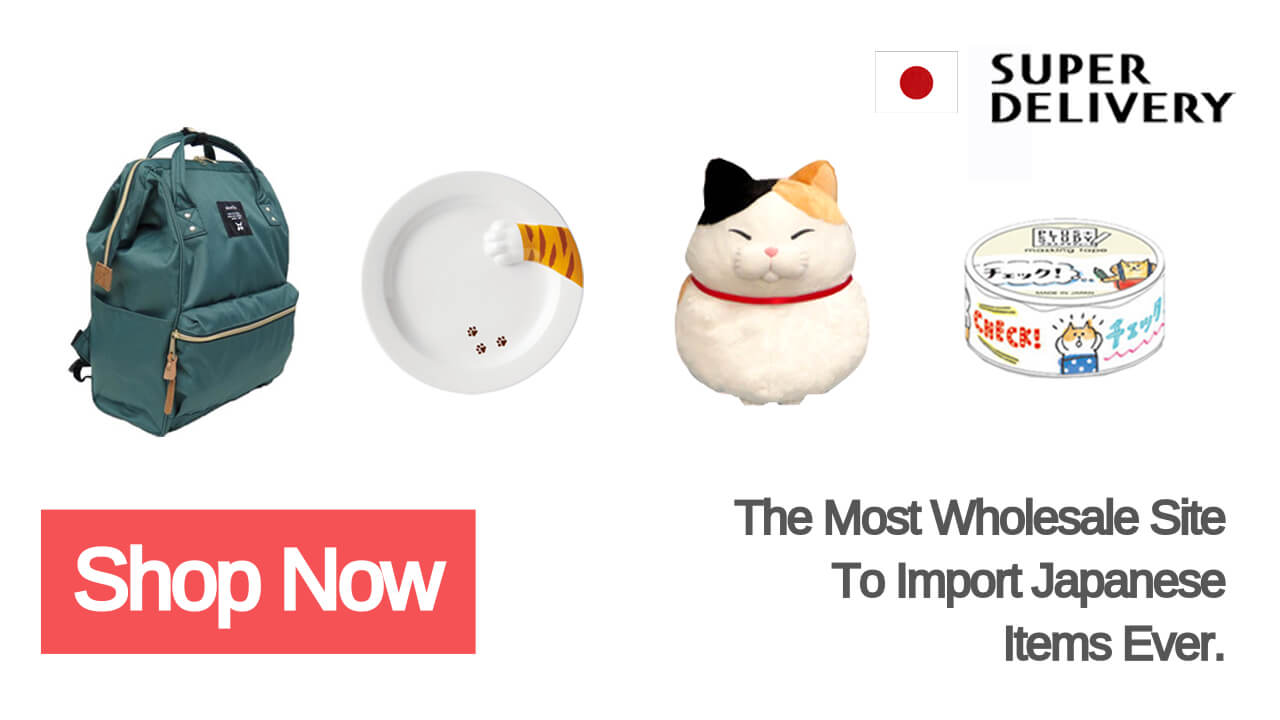 SUPER DELIVERY is a Japanese largest wholesale e-market place. Import high quality and design products from Japan shortly!
Sign Up Here