What is the most famous in Japan?
Of course it's anime & manga 💓! Everyone's childhood definitely has a lot you will never forget the Japanese anime. Today, I would like to introduce the Japanese characters items. Don't miss out them!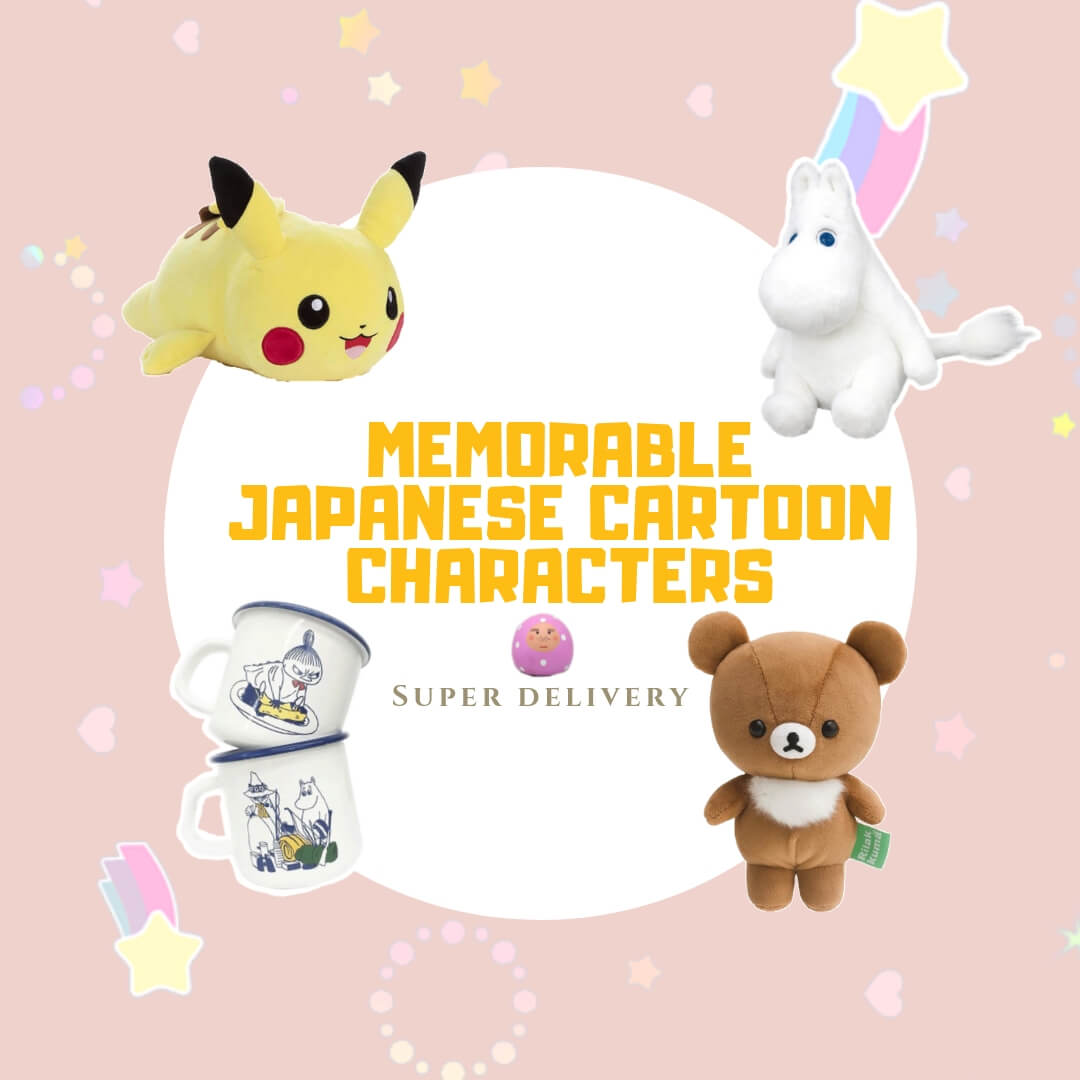 Pocket Monsters
Pocket Monsters(ポケットモンスター) is one of the first Pocket Monsters manga to come out in Japan and ran for 13 volumes.
The manga follows Red, a young boy competing with a rival, Green, to complete the Illustrated Pokémon Encyclopedia and become the master of Pokémon. In this manga, Pokémon are capable of human speech. It is thought that a Pippi is the main character, although it is just a follower of Red. It is obnoxious but lovable, whose big mouth sometimes gets it into trouble. Surprisingly enough, it comes up with clever ideas to help Red and Pikachu.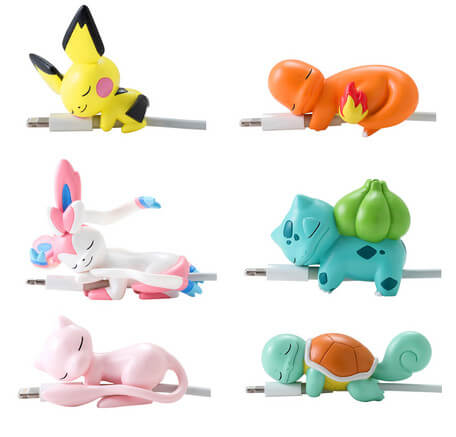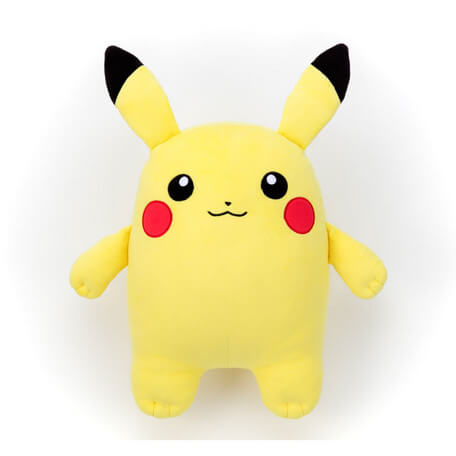 Doraemon
Doraemon (ドラえもん) is a Japanese manga series written and illustrated by Fujiko F. Fujio. The series has also been adapted into a successful anime series and media franchise. The story revolves around a robotic cat named Doraemon, who travels back in time from the 22nd century to aid a pre-teen boy named Nobita Nobi (野比のび太).
Nobita Nobi is a young boy who suffers from poor grades, frequent bullying and negative emotions like sadness and jealousy. Many years in the future, one of his descendants sends the robotic cat Doraemon back in time to protect and guide Nobita. Doraemon has a four-dimensional pocket from which he produces items known as gadgets, which range from toys and medicine, to technology from the future.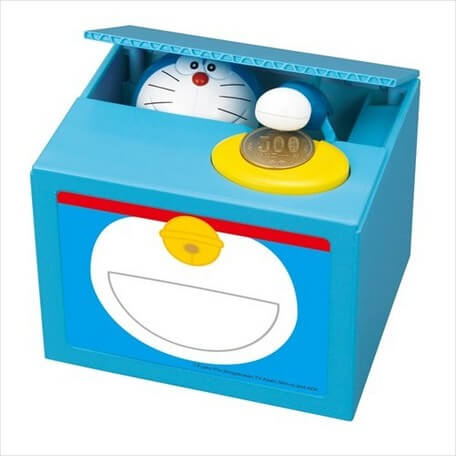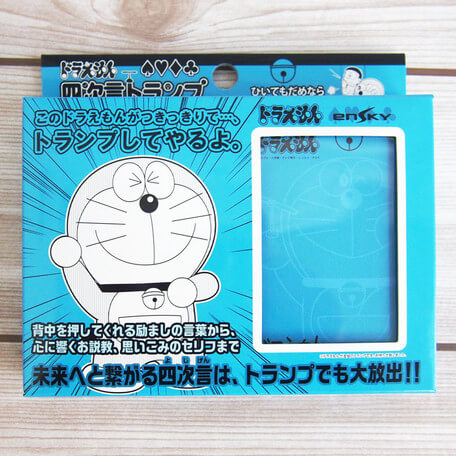 Hello Kitty
Hello Kitty (ハロー・キティ) is a fictional character produced by the Japanese company Sanrio, created by Yuko Shimizu and currently designed by Yuko Yamaguchi. According to her backstory, she is a perpetual 3rd-grade student who lives outside London.

Crayon Shin-chan
Crayon Shin-chan (クレヨンしんちゃん ), also known as Shin Chan, is a Japanese manga series written and illustrated by Yoshito Usui. It follows the adventures of the five-year-old Shinnosuke (しんのすけ) and his parents, baby sister, dog, neighbours, and friends and is set in Kasukabe, Saitama Prefecture.
Many of the jokes in the series stem from Shin-chan's occasionally weird, unnatural and inappropriate use of language, as well as from his mischievous behaviour. Consequently, non-Japanese readers and viewers may find it difficult to understand his jokes.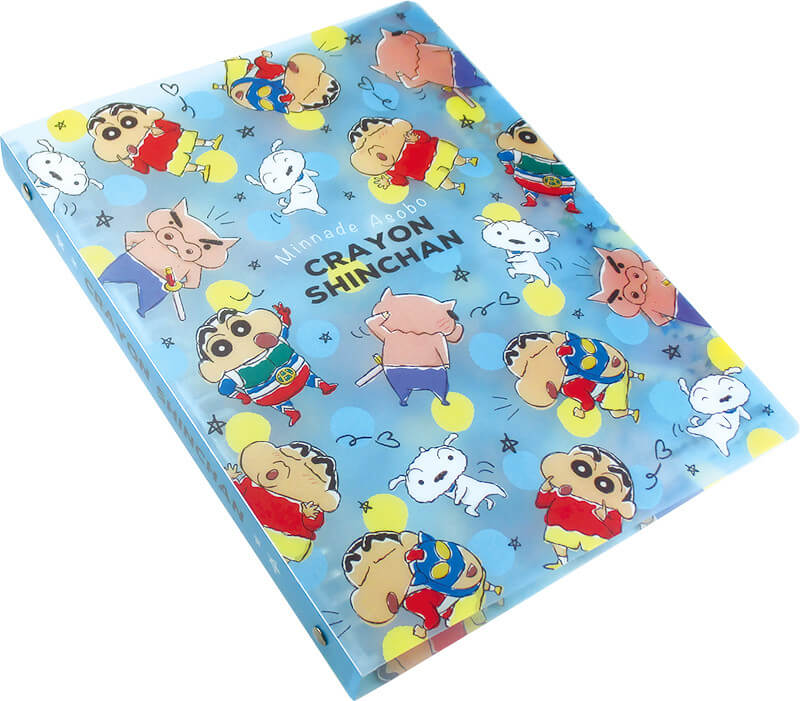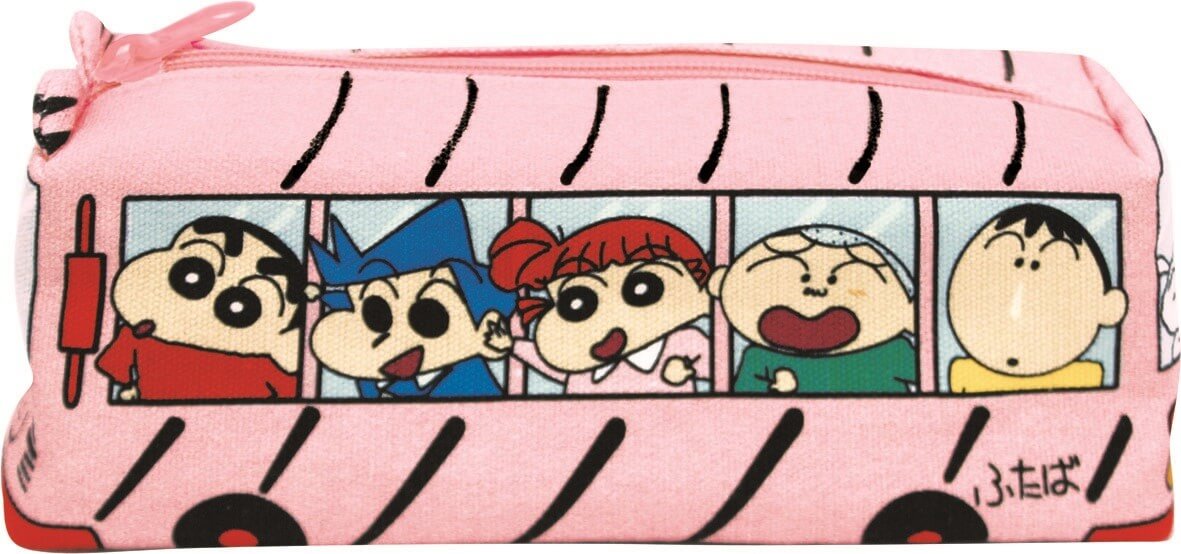 Anpanman
Anpanman (アンパンマン) is a Japanese picture book series written by Takashi Yanase, running from 1973 until the author's death in 2013. The series has been adapted into an anime entitled Let's Go! Anpanman, which is one of the most popular anime series among young children in Japan. The series follows the adventures of Anpanman, a superhero with an anpan (a bean-jam filled pastry) for a head, who protects the world from an evil anthropomorphic germ named Baikinman.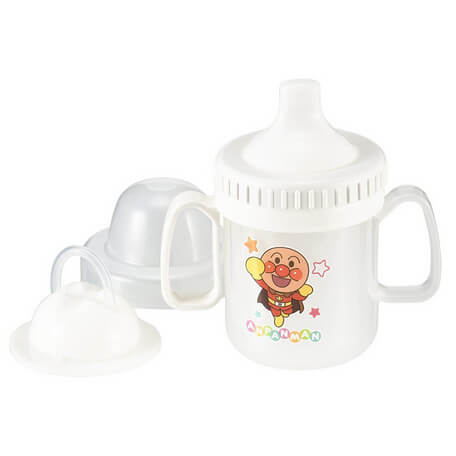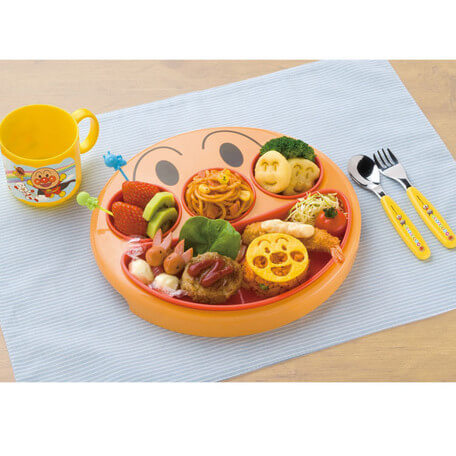 My Neighbor Totoro
My Neighbor Totoro (となりのトトロ) is a 1988 Japanese animated fantasy film written and directed by Hayao Miyazaki and animated by Studio Ghibli for Tokuma Shoten. The film tells the story of the two young daughters (Satsuki and Mei) of a professor and their interactions with friendly wood spirits in postwar rural Japan.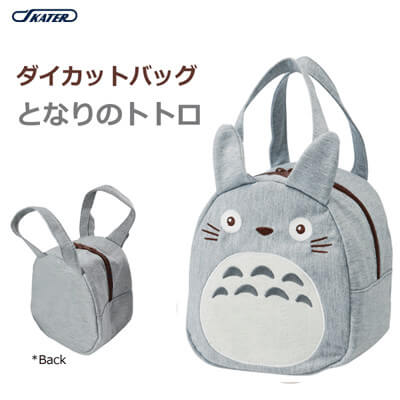 Line Friends
Line Friends are featured characters based on the stickers from messaging app Line. It was released in 2011 by Line Corporation, a Japanese subsidiary of the South Korean internet search giant Naver Corporation. These characters are used in various products, animation, game, cafe, hotel and theme park.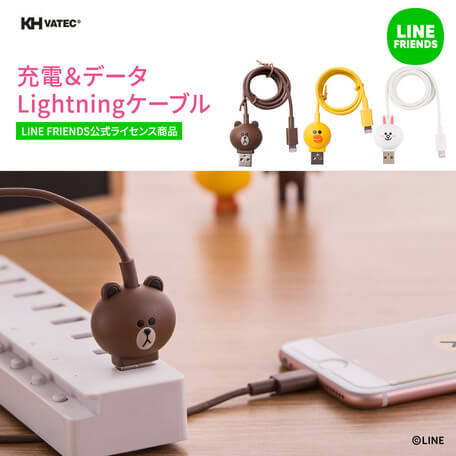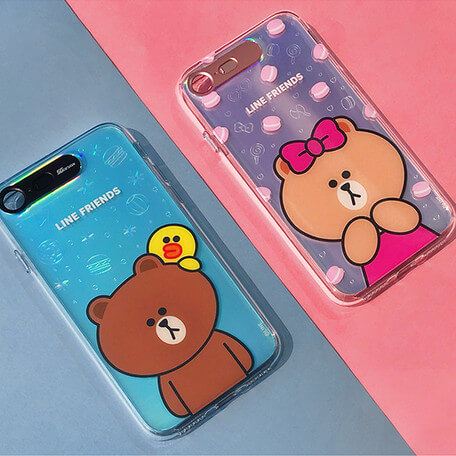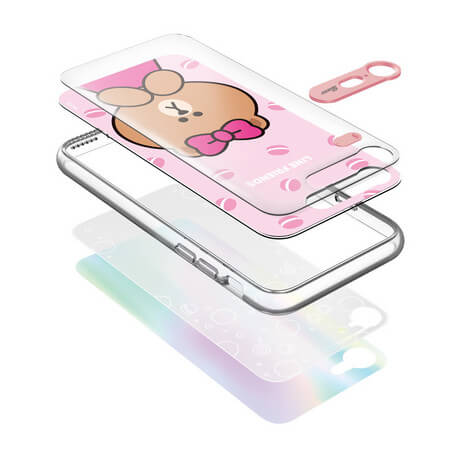 Rilakkuma
Rilakkuma (リラックマ) is a fictional character produced by the Japanese company San-X, created by former employee Aki Kondo. Rilakkuma appears on items such as stationery, dishware, backpacks, and stuffed animals.
Rilakkuma's origin story is that he mysteriously appears in the office lady Kaoru's apartment one day. He is a soft toy bear who has apparently decided to take up residence there. On his back there is a zipper which when opened reveals a light blue polka dot patterned material.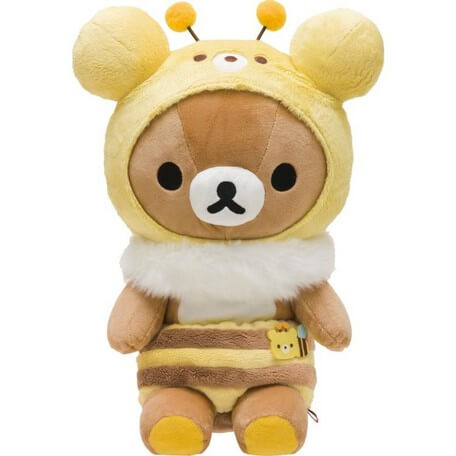 Sumikko Gurashi
Sumikko Gurashi (すみっコぐらし) is a set of fictional characters produced by the Japanese company San-X. Its name translates to "Adventures in Cuddly Corners". The characters were first designed and released in September 2012 by Yuri Yokomizo, a graphic designer working for San-X. Its main inspiration was the feeling of comfort when one is near a corner, and it is based on Yokomizu's notebook doodles when she was a student. A wealth of merchandise, such as stationery, stuffed animals, and clothing, is sold.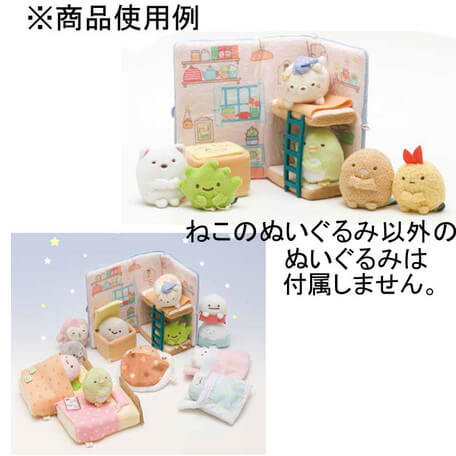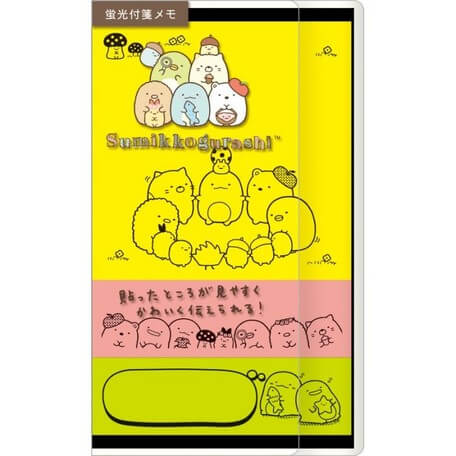 Kumamon
Kumamon (くまモン) is a mascot created by the government of Kumamoto Prefecture, Japan. It was created in 2010 for a campaign called to draw tourists to the region after the Kyushu Shinkansen line opened. A large part of Kumamon's success can be attributed to its cuteness. Kumamon enjoys tremendous popularity throughout the world.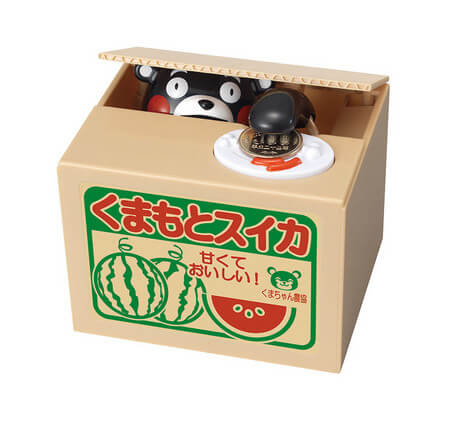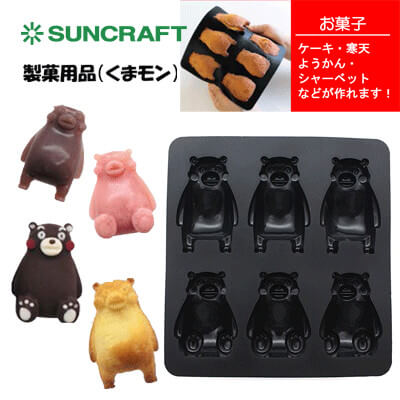 Finally
In addition to these, there are many other famous anime, such as Slamdunk, Chibi Maruko-chan, Conan, ONE PIECE and so on. Which one is your favorite? Why not put all the Japanese character products in the shop. This will certainly make your customers crazy!
What's SUPER DELIVERY?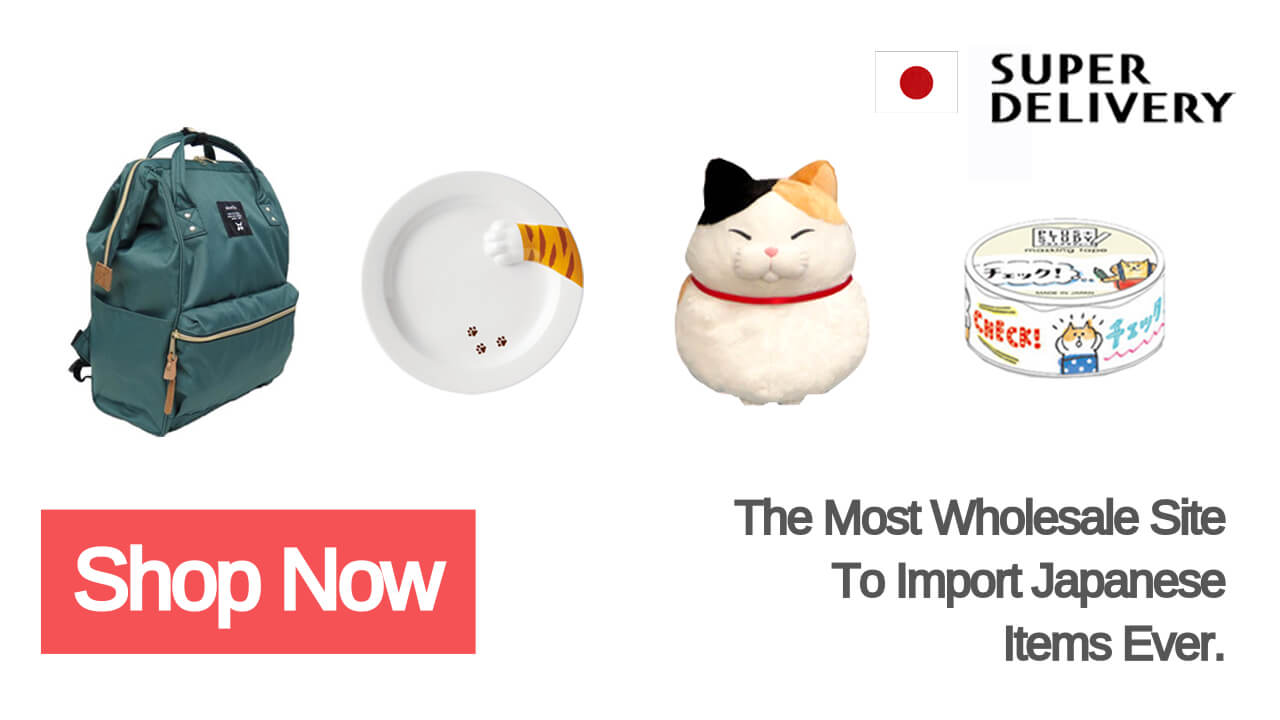 SUPER DELIVERY is a Japanese largest wholesale e-market place. Import high quality and design products from Japan shortly!
Sign Up Here