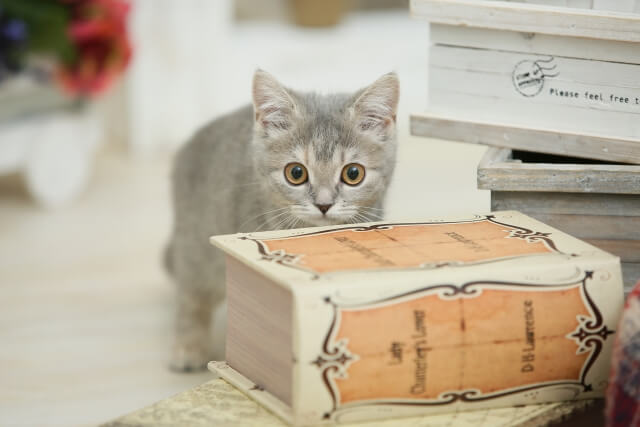 This may be rather sudden, but here's a question for you:
Can you guess what the day of 22th Feb. is in Japan?
The answer is... "Cat Day".
The reason why is called such, the Japanese pronunciation of "2" is similar to the cry sound of cat "Nyan (mew)". Thus, when triple "2" are in order, it sounds like "Nyan Nyan Nyan" (Meow Meow Meow).
Anyway, today's topic is Cat. the keyword "Cat" is also the most popular keyword which are searched in our site. The degree of attention is very high. Have you ever check it? At this time, I selected the popular items related cat below. Let's check them together!
12 Popular Cat Items in Japan
Yuko Higuchi
When it comes to cat、professional painter, Yuko Higuchi. A little dark and cute world view would be woderful!
When event is held, it will be a queue and the paintings will be sold out soon on the open day.
Yuko Higuchi launched her own original brand "Gustave", and has developed original interior and so on.
See More Yuko Higuchi Books
TOKOTOKO CIRCUS
Tokotoko Circus has the brand of the world's pretty cat. There are pretty beautiful graphic items. Cats productized are at the cafe they have run! The models have existed really. Among them, especially, Washi tape is very popular!
See More TOKOTOKO CIRCUS
DECOLE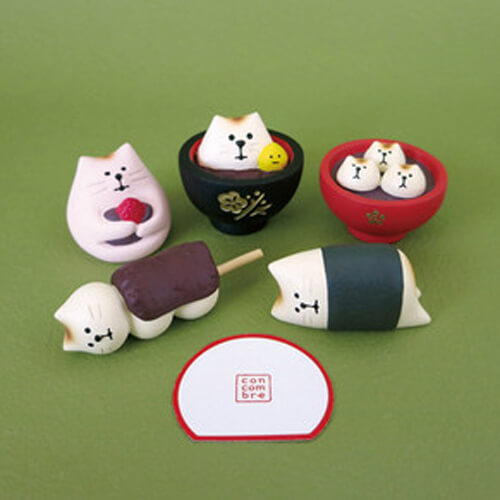 Hugely popular knickknack brand. Animals with facial expressions with relaxed power will make us forget the busy everyday!
See More DECOLE
Osumashi Pooh-chan
Pooh-chan, a black cat with a close-up and a smart face impressive.
Pooh chan is a black cat with face composed expression. A five-year old girl, "Ayaka-chan" is a keeper. She always waits for Ayaka-chan to get home, while sunbathing at a red roof house. This character has such an story. It would be perfect item to those who love cats!
See More Pooh-chan
We also have ever interviewed before, if you are interested in, check below!
Related article: [Interview] Must Buy Japanese Bag Brand Modeled Adorable Cat, Osumashi Pooh-chan
Nameneko
Born in Nagoya in the early 1980s, they are the character of cat with motorcycle gang style that were prevalent for a while.
The revival boom has come by the recent cat boom now! Some commercial video and related goods have been attracting attention, we cannot miss them!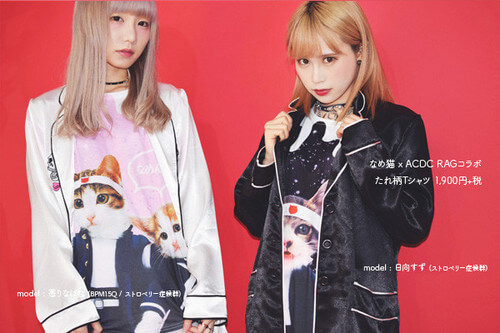 See More Nameneko
Abeille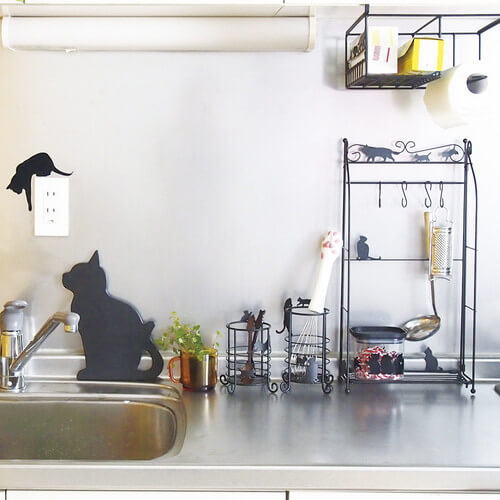 Interior items of cat that can naturally blend in with your life. Since it looks like that cats do mischief in the kitchen, that would be so adorable!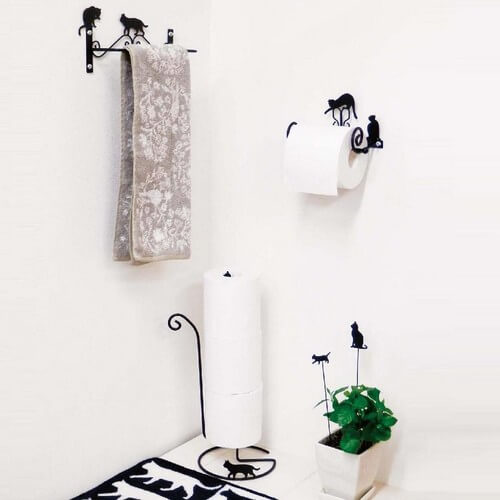 Wow! At Toilet!
See More Abeille
Higemanjyu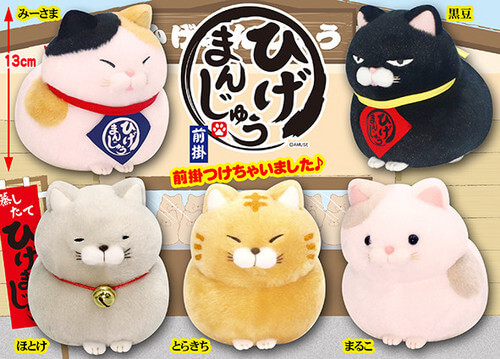 Round cat character like "Manjyu (Steamed bun)", Higemanjyu. It may be cute when you put into bamboo steamers!?
See More Higemanjyu
Ryukodo's Welcome Cat
When it comes to Welcome cat, Ryukodo is the representative supplier. They are Japanese traditional design, but the tender expression will make you relief.
See More Ryukodo's Welcome Cats
cat cat (cc)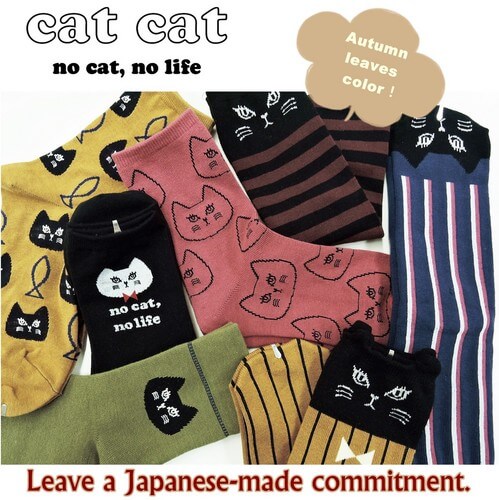 The socks with cat pattern brand. It would be recommended for those who would like to wear cat stuff all over the body!
See More cat cat (cc)
Nakayoshi Cat & neco plate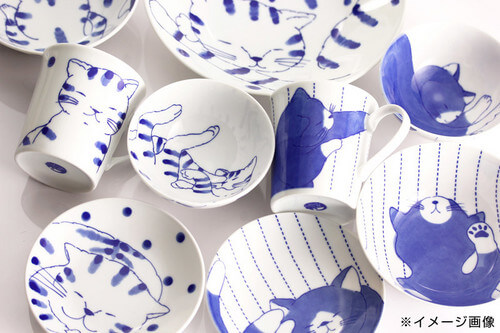 Cats also appear in plates! These are popular cat plate brands.
See More Nakayoshi Cat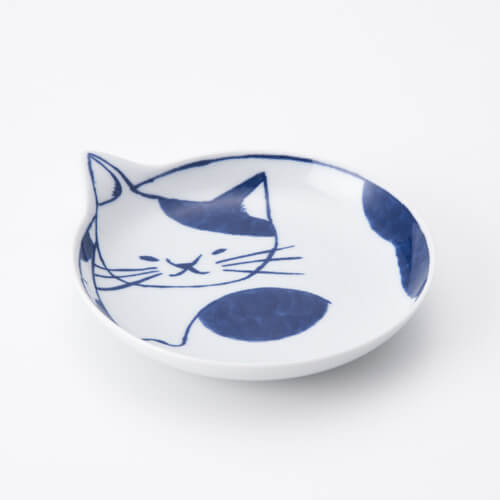 See More neco plate
Gorogoro Nyansuke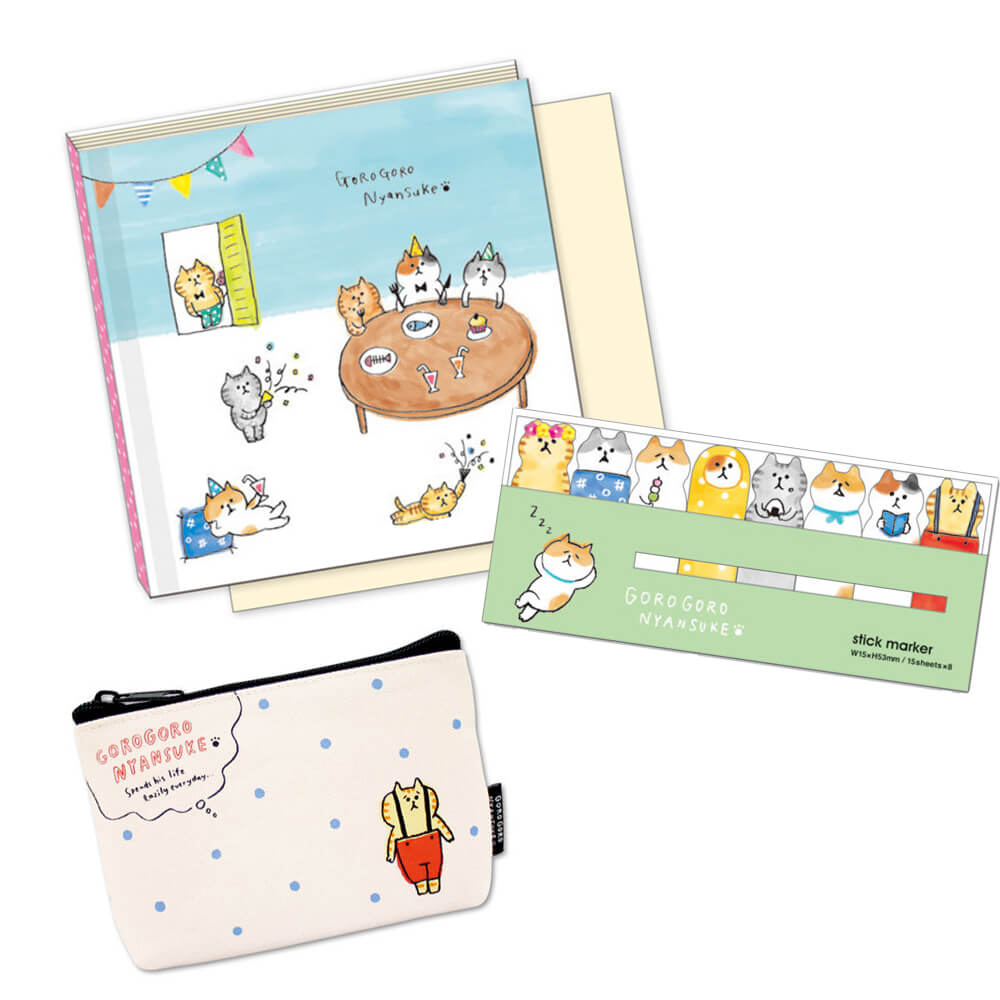 A cute cat character with covering suspenders from the head. Stationery including notes and washi tapes has been very popular among girls!
Since we interviewed the supplier handling Nyansuke before, check the article below if you have the interest!
Reference: [Interview] Hugely Popular Fancy Stationery Manufacturer, MIND WAVE
See More Gorogoro Nyansuke
Okaeri, Sonoda-kun
"How was your day?", Sonoda-kun waits for you to get back at your home. the healing existence which gives you do your best the time you do not have to do hard.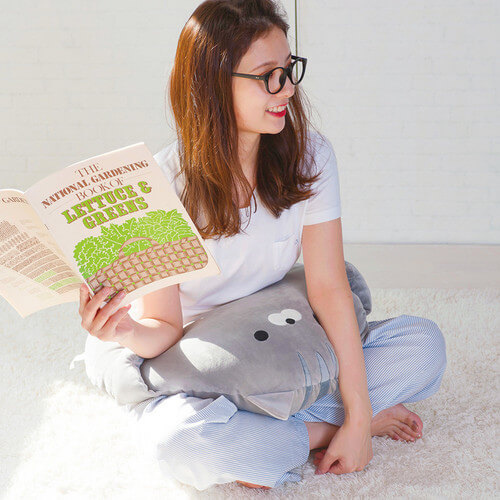 See More Okaeri, Sonoda-kun
Summary
What do you think about cat goods? The popularity has globally been growing so much! From now on too, don't miss the cat items!
Related Article: Kawaii! Japanese Cat Characters Here!
---------------------------------------------------------------------------------------------------------------
* SUPER DELIVERY is a wholesale site dedicated to registered members. Customers need to login to browse product details and place orders.
*Products may be sold out or removed from sale without prior notice. There may also be restrictions on the sales destination. We beg for your understanding.