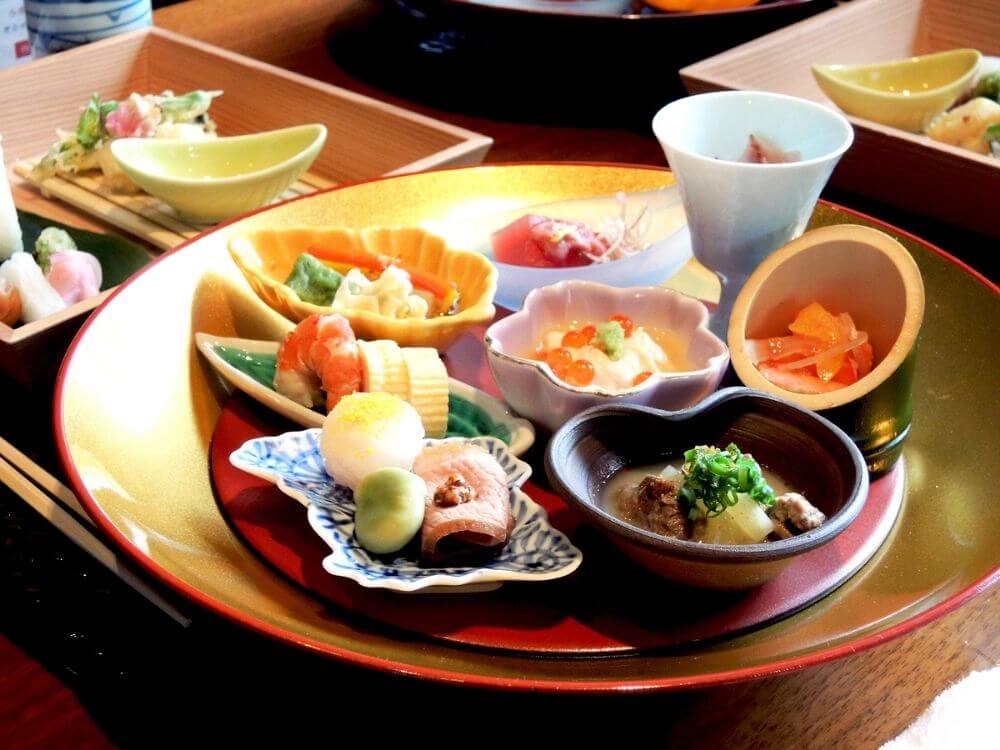 Compared to Western cuisine, Japanese food items are served in various kinds of dishware. They are just as a part of Japanese culture as Japanese cuisine. Without these various kinds of dishware, enjoying an authentic Japanese experience just isn't the same. If you are a store owner who prides yourself in selling Japanese dishware, you must have all of these on hand.
Below, we have compiled a list of some of the most common types of Japanese dishware. We will also explain their purpose and what they are usually made from. Many Japanese dishware brands specialize in crafting these products, Mino-ware (Mino-Yaki) and Kutani-ware (Kutani-Yaki) being quite famous Japanese dishware styles.
If you are a business owner interested in learning more about Japanese dishware styles to showcase, click here to read!
1.Cha-wan/Don (茶碗/丼, Rice bowl)
Cha-wan refers to a bowl used for serving cooked rice. They are usually crafted from ceramics, but some might also be crafted from lacquer. Don is also a Japanese rice bowl, but it's bigger than a Meshi-wan. A Don can also be used for serving noodles and soup dishes.
At a dinner table, it is common to find several different sizes of Cha-wan/Don (茶碗/丼, Rice bowls). Ochawan or Chawan can come in different sizes for different family members (i.e., large for dad, medium for mom, and small for children). Sets that come with these different family-size bowls are called Meoto Chawan. Common Chawan sizes are 12 cm and 6 cm, holding 150g, or 11.4 cm and 5.7 cm, holding 130 g of steamed rice.
2.Shiru-wan (汁椀, Soup bowl)
As the name suggests, a shiru-wan is used for serving soup to people. It comes with a diameter of 12 cm, and people like to serve famous Japanese soups in it, such as miso soup. They are made from various materials, such as urethane and lacquer. Urethane ones are cheaper, while lacquer ones are typically fancier and expensive.
In Japan, fancier shiru-wan bowls (full-scale lacquer) are used for New Year's celebrations or hospitality and come with a lid. Unlike Chawan bowls, shiru-wan bowls generally come in the same size for the whole family. These can either be 12 cm or 6 cm in diameter, holding about 220-280 ml.
See also: Hasami-Ware
Hasami-ware also referred to as Hasami yaki in Japanese is a popular form of porcelain that dates back to the 16th century. The premium quality porcelain is native to the city of Hasami (Nagasaki prefecture) and originated during the Sengoku period. The rich clay deposits and stone banks in the region produce high-class pottery that has been preserved to this day. Many common household tableware continues to be produced in this region using traditional craftsmanship.

When Korean potters were brought to Japan in the late Sengoku period (1467-1603), the porcelain production in Hasami was inspired by their unique skills. The oldest Hasami-ware was produced using ancient firing techniques. The ascending kiln, which involves digging a hole in the ground of the hill slope, was used by Japanese and Korean potters to make some of the first Hasami-ware.

Soon after the inception of Hasami-ware, particular indigo blue and white ceramic styles referred to as Celadon became the most popular Hasami-ware produced. It continues to be an in-demand ceramic aesthetic to this day. The celadon style uses semi-opaque blue enamel to create beautiful artistic designs on a white porcelain base. This unique style produces a beautiful glaze with varying shades of indigo blue.

Common uses for Hasami-ware include sake bottles, kurawanka bowls, and warenikka tableware, also known as sturdy tableware for schoolchildren. The latter was created for schools in Nagasaki in the late 20th century but has since gained a lot of popularity in different institutions all over Japan.

Today, Hasami-ware continues to be used in households, businesses, schools, and hospitals all over Japan. To learn more about Hasami-ware, click here.
3.Hashioki (箸置き, Chopstick Rests)
The hashioki is a piece of Japanese tableware used for holding chopsticks on the dinner table. In Japan, it is used to prevent chopsticks from touching other dishes. It comes in various colors and designs and is available at affordable prices.
Hashioki comes in a variety of different sizes but generally falls in the range of 5 cm in width. Japanese households typically have a variety of shapes and themes of chopstick rests, which are often coordinated with the changing seasons and holidays.
4.Hira-Zara/Ō-Zara (平皿/大皿, Flat/Large Plate)
Hira-Zara is also referred to as a shaku plate and has an average diameter of 30 cm. It can be used as a plate or for shared dishes presented in the center of the table. Deeper styles can also be used to serve noodles.
Common Hira-Zara plate sizes are 30 cm in diameter, typically used as a large serving platter or sushi/sashimi platter for six or more people, 27 cm in diameter, great for hot plate preparation or for serving up to four people, and 24cm, good for serving curry or noodles for one.
5.Chūzara (中皿, Medium Plate)
Also referred to as a five-inch, six-inch, or seven-inch plate, chuzara is used as a daily dish. It is the most commonly used plate in Japanese kitchens and can be used as a serving plate or as a main dish for one person.
Common Chūzara plate sizes are 18 cm in diameter, used to serve single servings of salad and side dishes, such as Shokupan (Japanese Pullman Bread), and 21 cm in diameter, used to serve individual servings of main courses.
6. Kozara/Mamezara (小皿/豆皿, small plate/Bean plate)
Kozara is typically used as a sauce plate or condiment plate. It is also used as a plate for separating Japanese sweet foods. They are available in many designs and shapes. If small enough, it can also be used as a chopstick holder. Common Kozara/Mamezara plate sizes are 6cm in diameter, perfect for garnishes, or 9cm, slightly larger for appetizers, pickled, foods, and condiments.
7. Kakuzara (角皿, square plate)
Kakuzara is used for serving tempura or sashimi. Longer kakuzara are used for serving appetizers and grilled fish. This plate comes quite in handy when serving different kinds of dishes.
In general, Kakuzara plates are 13 cm-16 cm in length, with their use depending on the size. Smaller 13 cm plates can be used for appetizers, while 15-16 cm plates can be used to serve part of a main dish or sashimi for 1-3 people.
Finally
Japanese dishware plays a very important part in Japanese cuisine and each type has a unique role to play. The Japanese dishware we introduced includes just seven of many others available on the market.
If you would like to see more and want to provide your customers with an authentic experience of Japanese dishware, then sign up now and become a member of SUPER DELIVERY!
What's SUPER DELIVERY?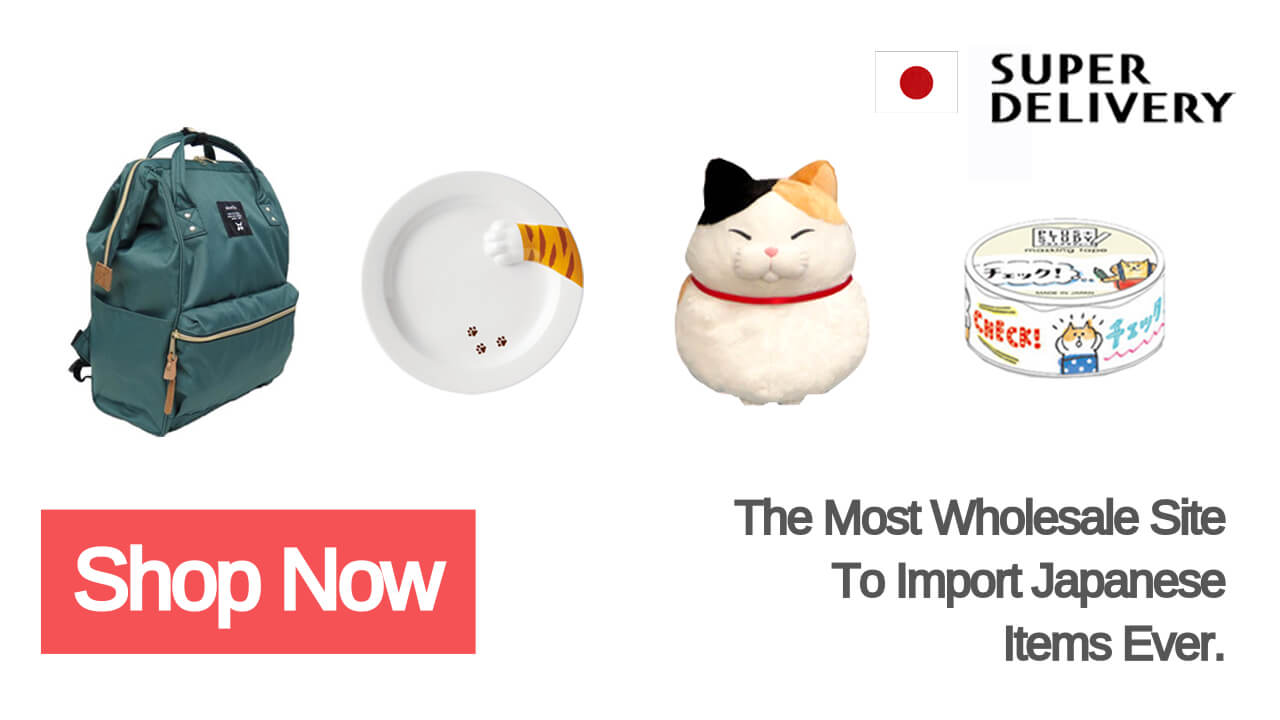 SUPER DELIVERY is a Japanese largest wholesale e-marketplace.
Import high-quality and design products from Japan shortly!
Sign Up Now! >>