Hello, I'm GAMI. I'm going to report about popular spots and items for young Japanese people in this blog.
I looked into the popular bags in Harajuku's Takeshita Street, the mecca of "Kawaii". What kinds of bags could there be?
What stood out to me in every shop, however, were the anello backpacks.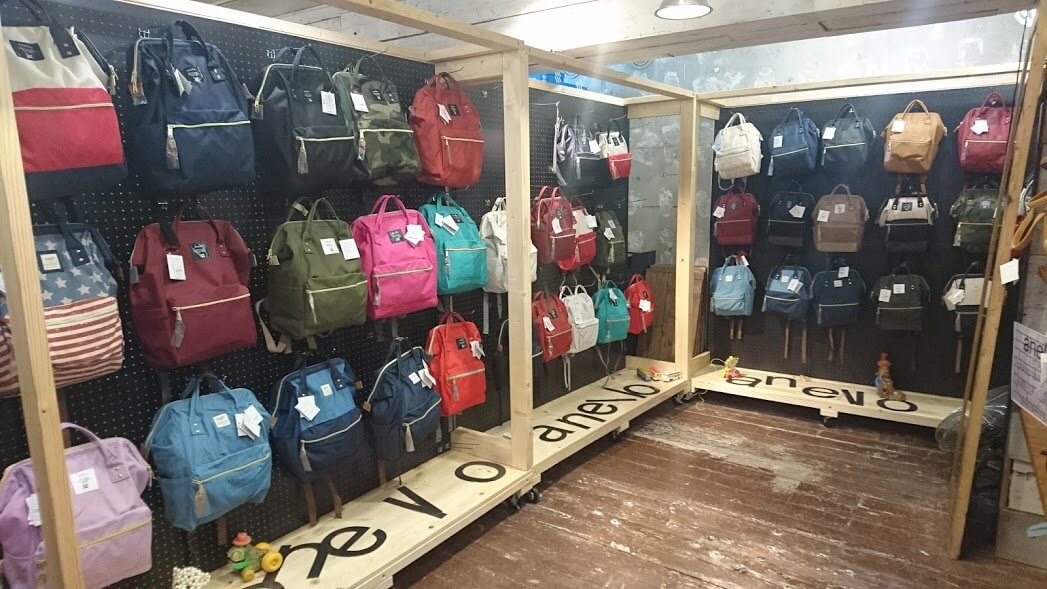 In this shop, half of the space inside has been turned into a corner for anello. The bags come in a wide variety of sizes and colors.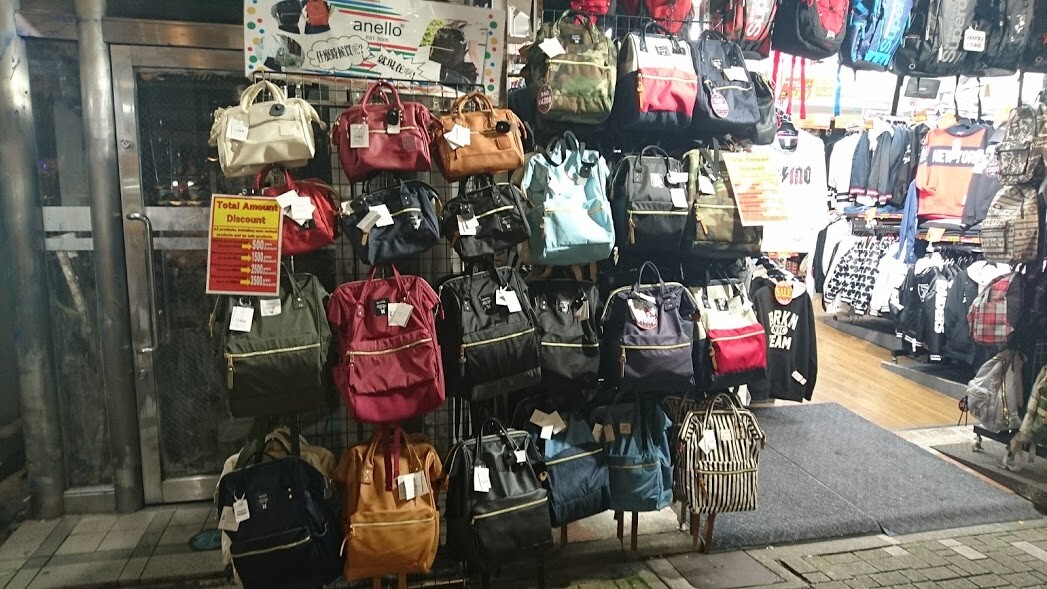 In every shop, the anello bags are displayed in the most prominent area at the storefront.
anello is a brand of bags designed by the Japanese manufacturer Carrot Company. Its products, especially the backpacks, are simple and highly functional, so they are popular among people from different generations - from students, up to mothers with small children. This brand of bags has become widely known worldwide over the past couple of years, too, so that it is now being sold not only in Japan, but also in many other countries abroad.
Found Unique's backpack at a shop intended for teens to early-twenties girls!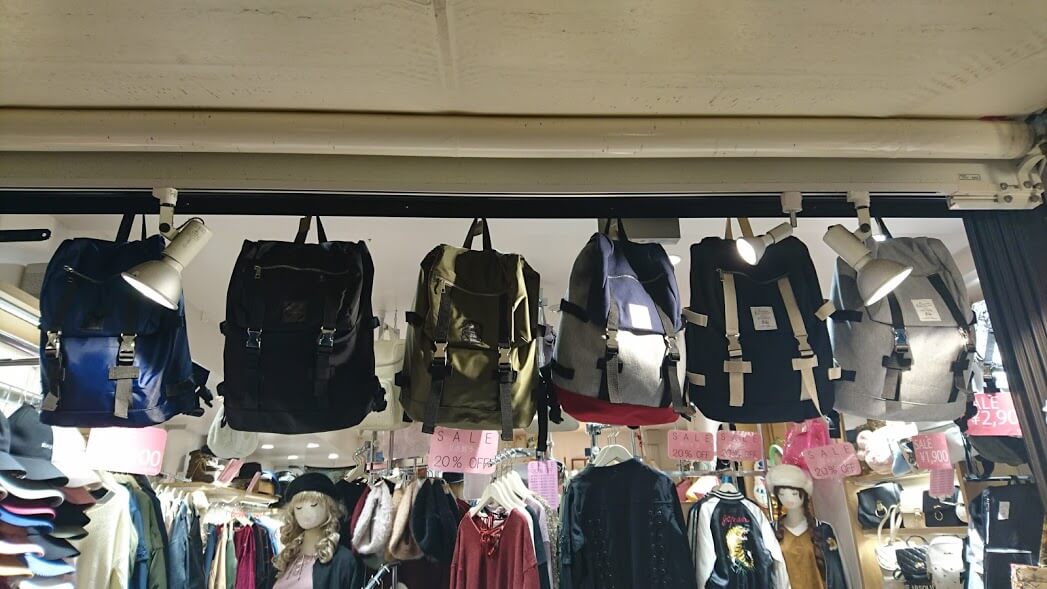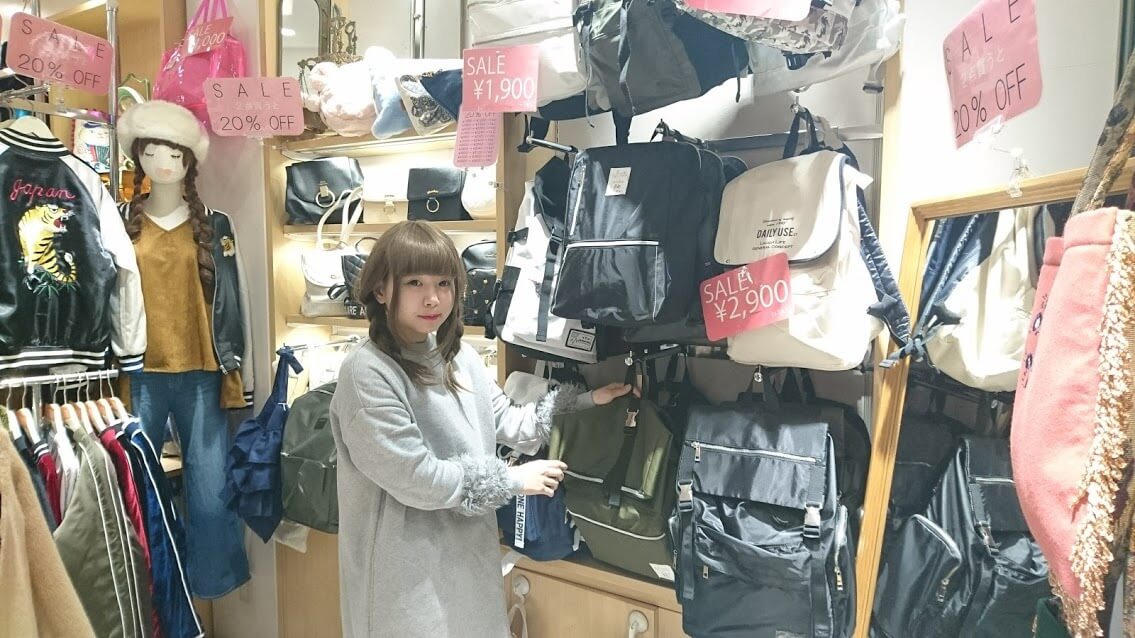 With its square shape, you can easily put various things like textbooks or notes, making it very popular among students.
Unique is a bag manufacturer based in Osaka, Japan's second largest city after Tokyo. They deal with various items from simple and large capacity backpacks like Anello's backpacks, pochettes with cute ribbons and ornaments, and unique items based on school bags.
In particular, the backpacks are steadily gaining popularity, following Anello's popularity.
Setting themselves apart by putting mis zapatos tote bags alongside ones from anello!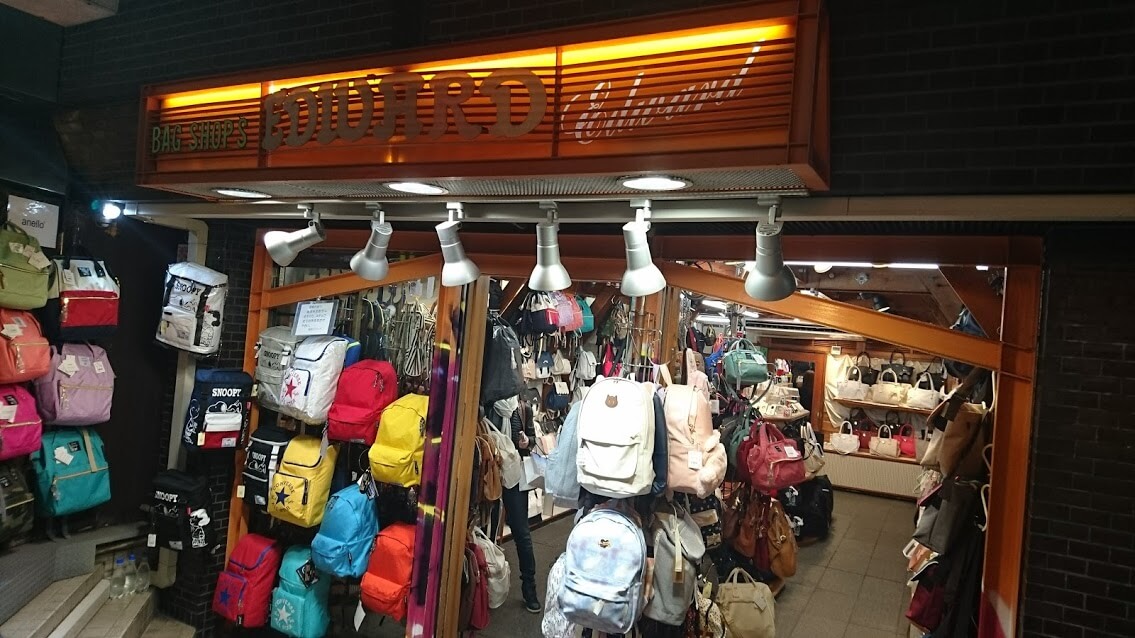 They say that because many other stores also stock anello bags, by placing ones from mis zapatos, they can differentiate themselves from the rest. According to them, these bags are popular with overseas tourists.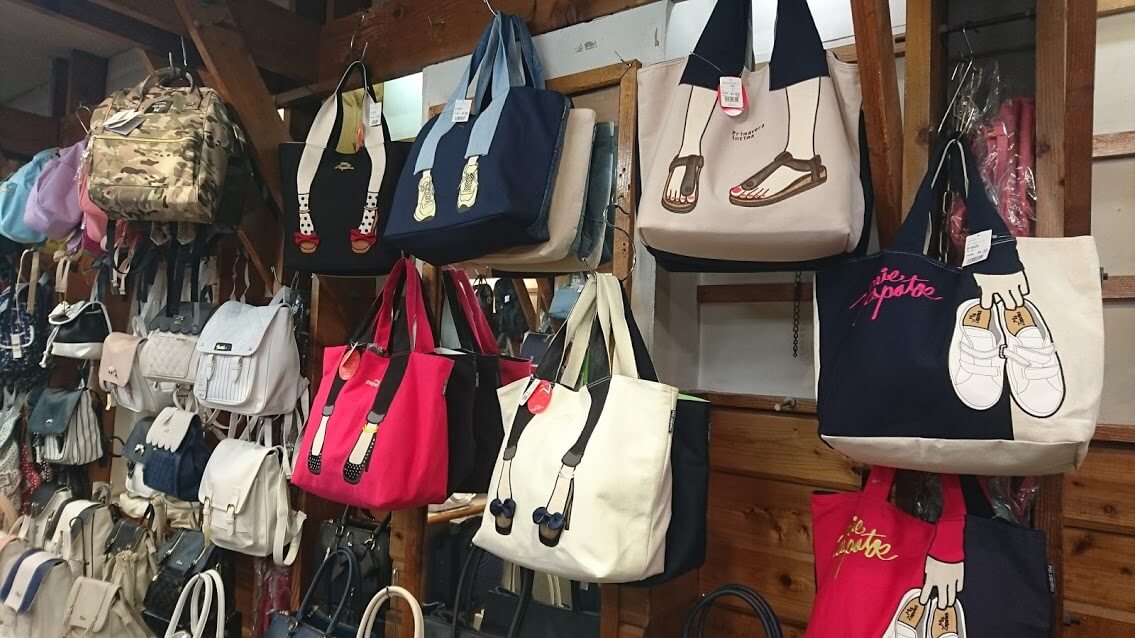 The mis zapatos line is made by Turnover, a manufacturer also located in Osaka. mis zapatos means "my shoes" in Spanish.
Being unique products that use feet as part of the bag's shoulder straps, they've been gathering lots of attention.
With various designs to choose from such as a kimono and feet wearing Japanese sandals to denim and heels, and even one with a hand holding onto a pair of shoes, the selection is vast.
There were also many unique things in other shops
Backpack with animal motifs such as pugs, rabbits and raccoons.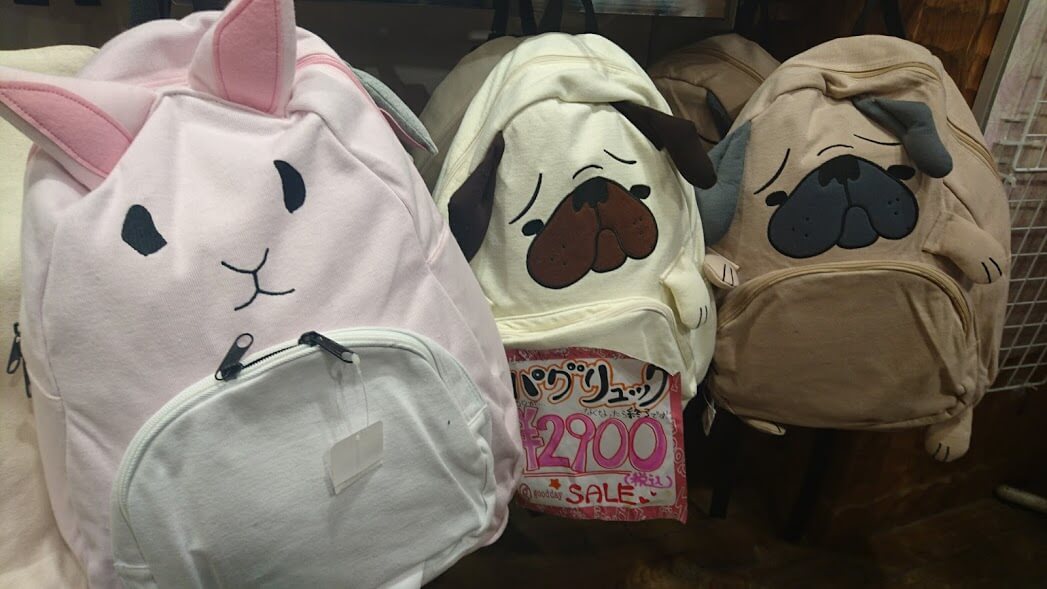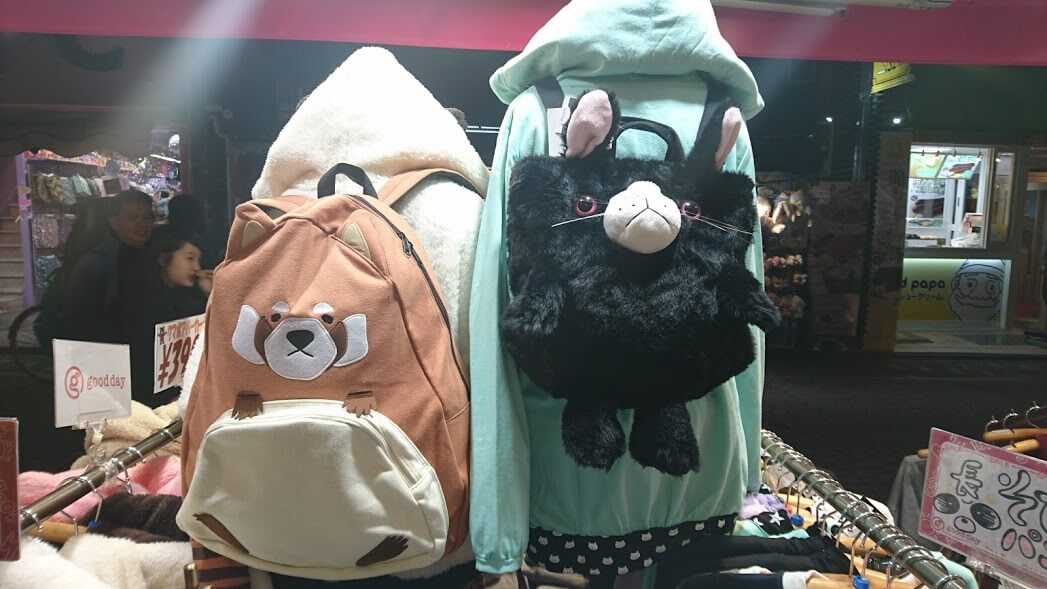 This is a backpack of food patterns such as sushi and rice balls.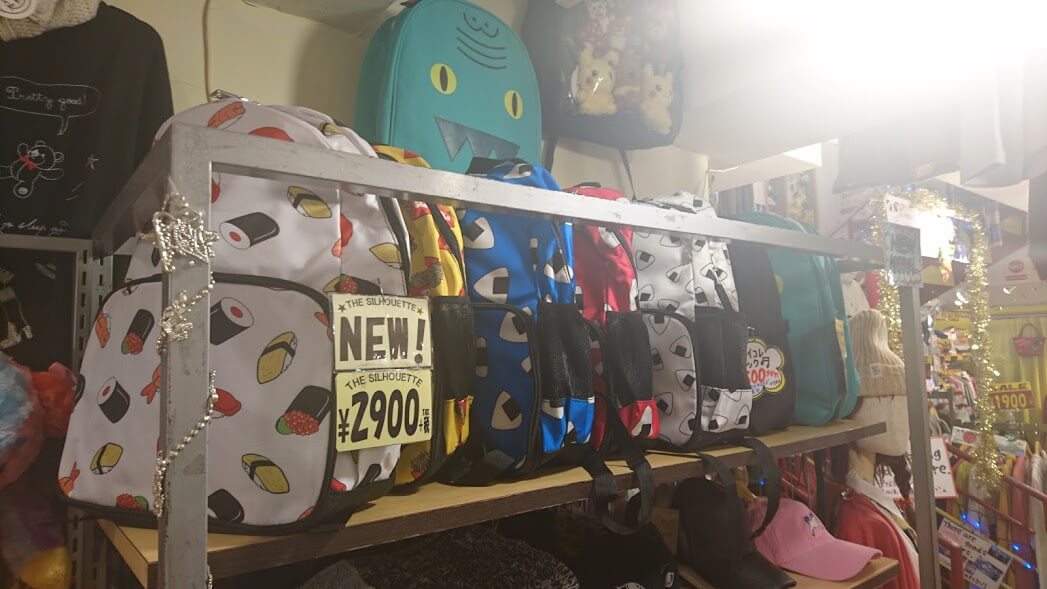 Cute heart backpack too!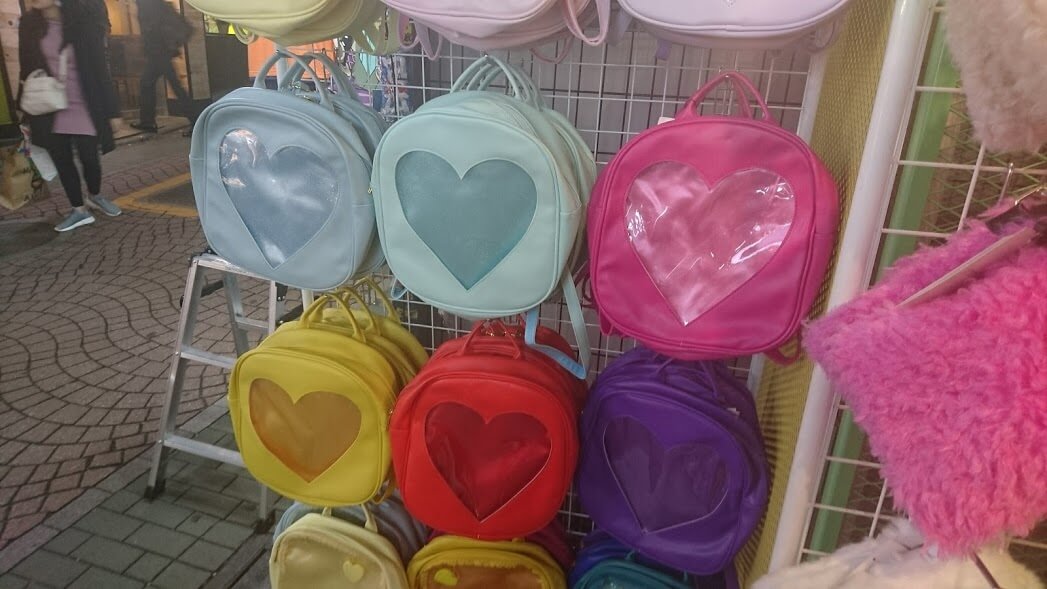 Summary
Fitting that Harajuku is the mecca of Kawaii, many unique bags were on display. Most of them were backpacks that are functional, yet sport cute designs. If you get a chance to come to Japan, visit Harajuku and find a bag with your name on it!
By all means, it would be grateful if you consider purchasing nice bags! The brands I introduced this time can be purchased regularly via SUPER DELIVERY.
What's SUPER DELIVERY?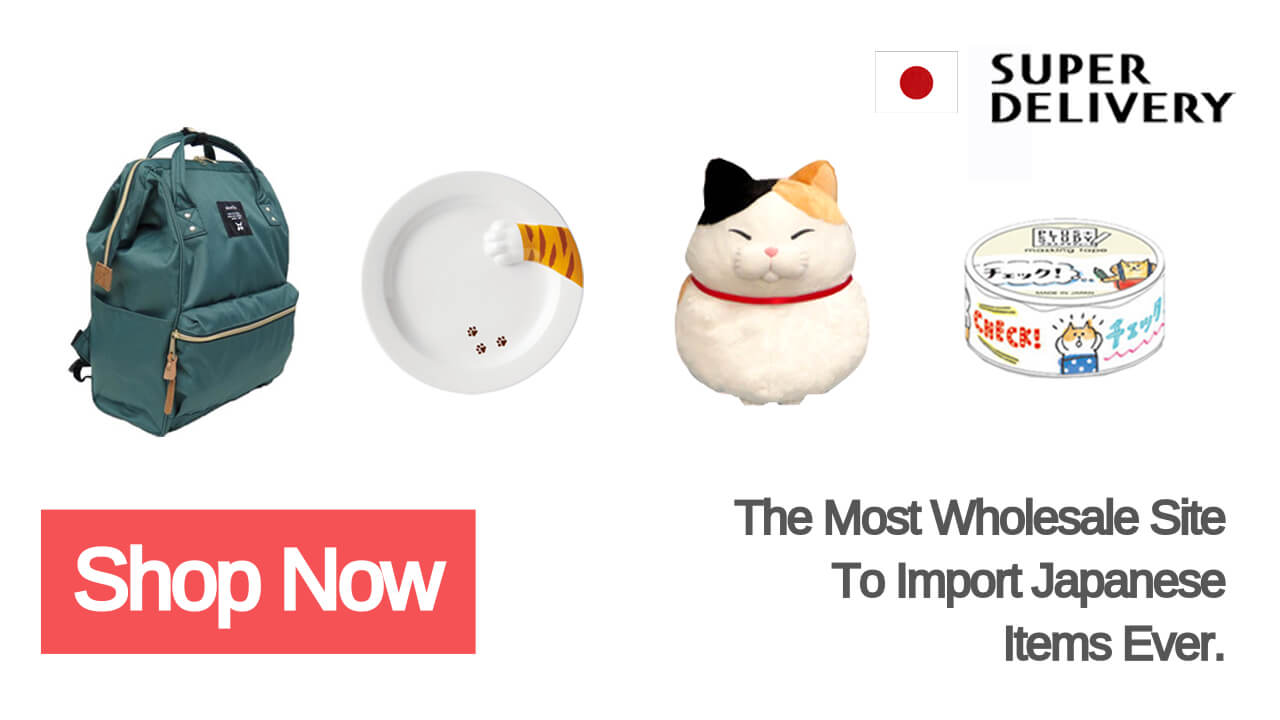 SUPER DELIVERY is a Japanese largest wholesale e-market place. Import high quality and design products from Japan shortly!
Sign Up Here