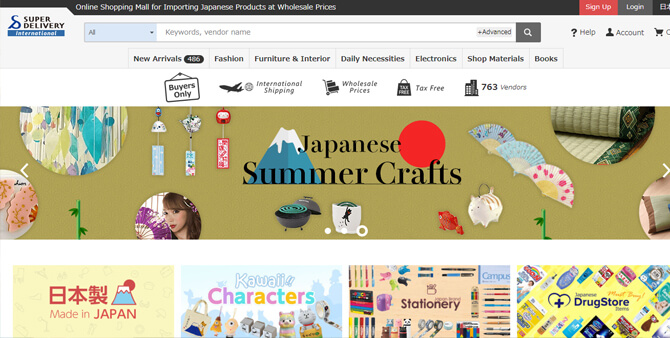 Hello, this is Hamaken.
SUPER DELIVERY has more than 30,000 stores registered from overseas, and we have delivered a lot of products from Japan.
If you were to purchase the item from Japan, would the biggest concern for you be the shipping cost?
In fact, we are preparing a system to make the shipping cost lower in SUPER DELIVERY, and I am introducing the system this time.
Costs for importing products
The minimum prices as below will be charged for carrying products to you.
1. Product Price
2. Customs Duties
3. International Shipping fee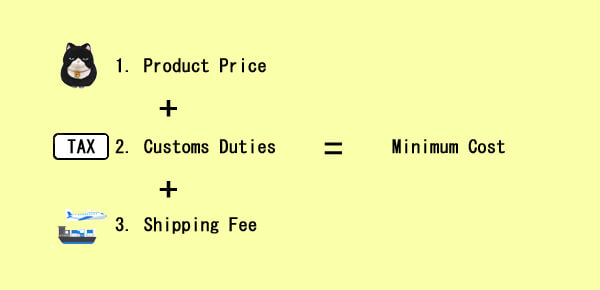 Apart from the three fees 1, 2 and 3 above, if you use a Japanese forwarding company, the costs as below might be charged.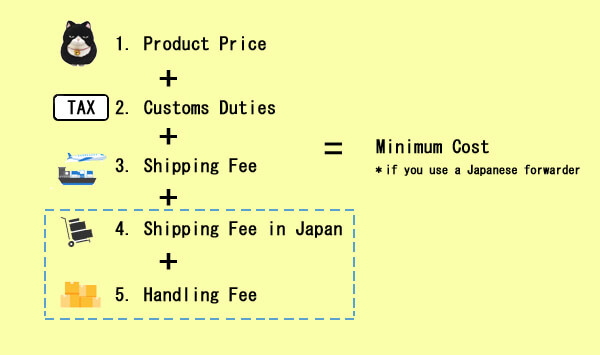 4. Shipping cost from a vendor to a forwarding company
5. Charge for shipping by forwarding company.
In other words, usually 3, 4 and 5 are calculated as shipping and handling fee on EC sites.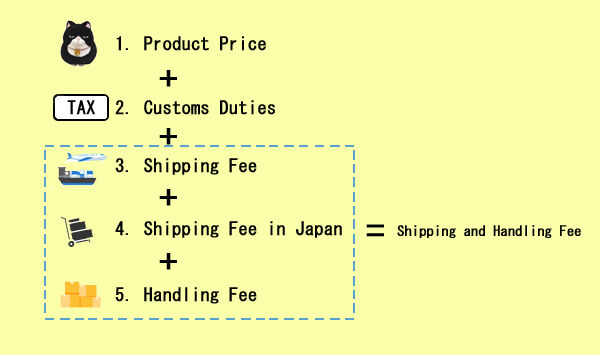 Here is a normal case as an example.
Suppose that you purchase 10 T-shirts (100g for each) and 10 denim pants (250g for each) for a total of JPY 20,000.
Considering the cost of packing materials for cardboard, it is about 4 kg.
3. EMS International Shipping Fee: JPY 5,300
4. Japan Domestic Fare (the shipping cost from a vendor to our warehouse in Japan): JPY 500
5. Forwarding Commission Fee: JPY 1,500 or so
Therefore, the shipping fee only is 7,300 yen.
Reference:Japan Post EMS
That is to import some clothes of about 4 kg, the customer in Taiwan will be charged
Product Price: JPY 20,000 + Shipping fee: JPY 7300 = JPY27,300 yen
Plus tariff
If you use sea mail, it will be a bit cheaper, but it still costs about JPY 4,500 as shipping fee.
The fare system of SUPER DELIVERY
Let's take a look at a case that you use SUPER DELIVERY.
We can provide with a reasonable fare thanks to our solid relationship with forwarding company.
As an example, I will explain the case with exactly the same conditions as the previous example. (I am sorry, but who are registered only in SUPER DELIVERY only can check the shipping fee in SUPER DELIVERY.)
First of all, handling fee, the sum of 4) the shipping cost from a vendor to our warehouse in Japan and 5) Forwarding Commission Fee is JPY 1,300 in total. It means that even though you buy the products of only 1kg or 200kg, JPY 1,300 will be charged.
※(The handling fee is JPY 800 from June of 2018 for a limited period!)
Generally, there is a tendency to increase the commission depending on the weight. However, it is the feature of SUPER DELIVERY that there is no extra charge according to the weight.
Moreover, for 3. International Shipping fee, it takes JPY 2,700 (basis on June of 2018) by sea mail from Japan to Taiwan.
Thus, if you order in SUPER DELIVERY,
The product price: JPY 20,000 + Shipping fee: JPY4,000 = JPY 24,000
Plus tariff
Therefore, you can receive the products in a short time even cheaper than sea mail.
In fact, almost 90% of our Taiwanese customers are not using EMS or sea mail, but our air mail. Hope you will understand how cheap it is.
The system that you can get the shipping fee 50% off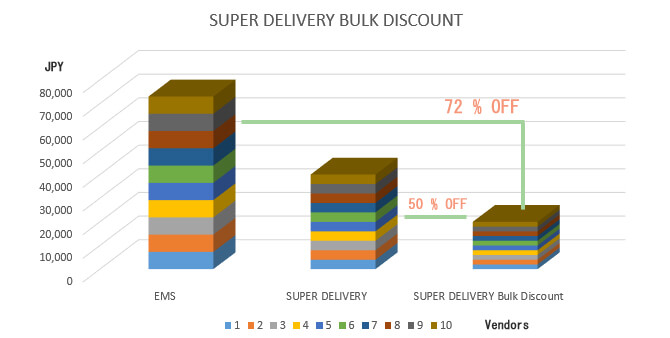 SUPER DELIVERY is a wholesale export site for B2B(Business to Business).
For that reason, we are giving preference to those who purchase in large quantities.
For example, if you use EMS as a forwarding company for the order from 10 companies like the previous example, the shipping fee would be JPY 73,000.
Even if you use the delivery method provided by SUPER DELIVERY, the shipping fee is JPY 40,000 in total.
Moreover, SUPER DELIVERY provides 50% OFF for shipping fee if you order from 10 or more vendors.
In other words, if you use the shipping method we are providing, the shipping fee will be JPY 20,000, 50% discounted off. It is 72% cheaper than shipping via EMS.
It is attractive that if you order from several vendors, your shipping fee will be half-price.
Shipping fee not too expensive even if you buy a lot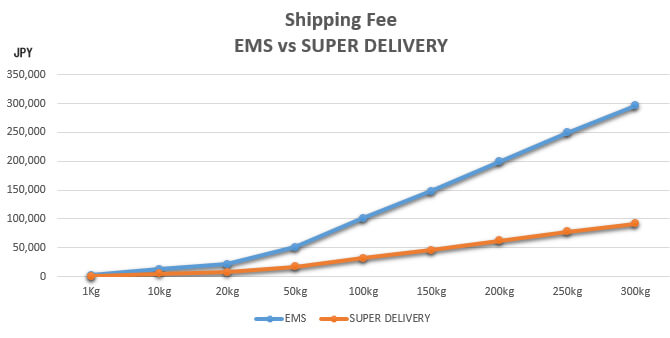 I just mentioned it, but SUPER DELIVERY is a wholesale site for B2B(Business to Business).
For this reason, the shipping fee that we are providing with is surprisingly unchanged even if the parcel is light or heavy.
For example, in the case that general international shipping from Japan to Taiwan via EMS, the fares are as below:
5kg:JPY 6,300
10kg : JPY 11,300
20kg : JPY 18,500
30kg : JPY 26,500
It is quite expensive for even 30kg.
However, in SUPER DELIVERY, the fares are as below:
5kg:3,200円
10kg : 5,400円
20kg : 7,600円
30kg : 9,700円
You will feel that our shipping fee is very reasonable, so I really would like you to experience it after registering for SUPER DELIVERY.
A container shipping is also available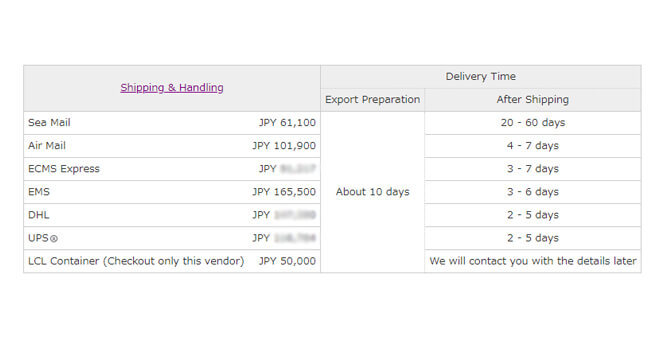 SUPER DELIVERY has started to provide container shipping as LCL(Less than Carload Lot) to Hong Kong on a test with JPY 50,000.
If you wish to order Japanese products with the lowest cost, it would be better to consider using SUPER DELIVERY.
(You can select only Hong Kong as container shipping on the system. If you wish to use container shipping from other countries, please contact us.)
In the case of a container shipping, the shipping fee is JPY 50,000 no matter many products you order, so it is a good choice for large quantity.
How to use is really simple. You just put some products on your cart and choose the container shipping as a shipping method.
The important point to be noted is that since the container will be delivered at Hong Kong port, customs clearance, and domestic shipping arrangements must be done on your side.
Finally
Compared to the B2C(Business to Consumer) shopping site, the shipping cost might seem a bit expensive. However, it is the more items customers purchase in SUPER DELIVERY, the better the system we provide our customers with because we want our customers around the world to do better business.
If you wish to discuss a more exclusive plan, please let us know. We have already started moving on to the next mission. In order to let people around the world know about the products of Japanese companies, our service is continuing to develop.
What's SUPER DELIVERY?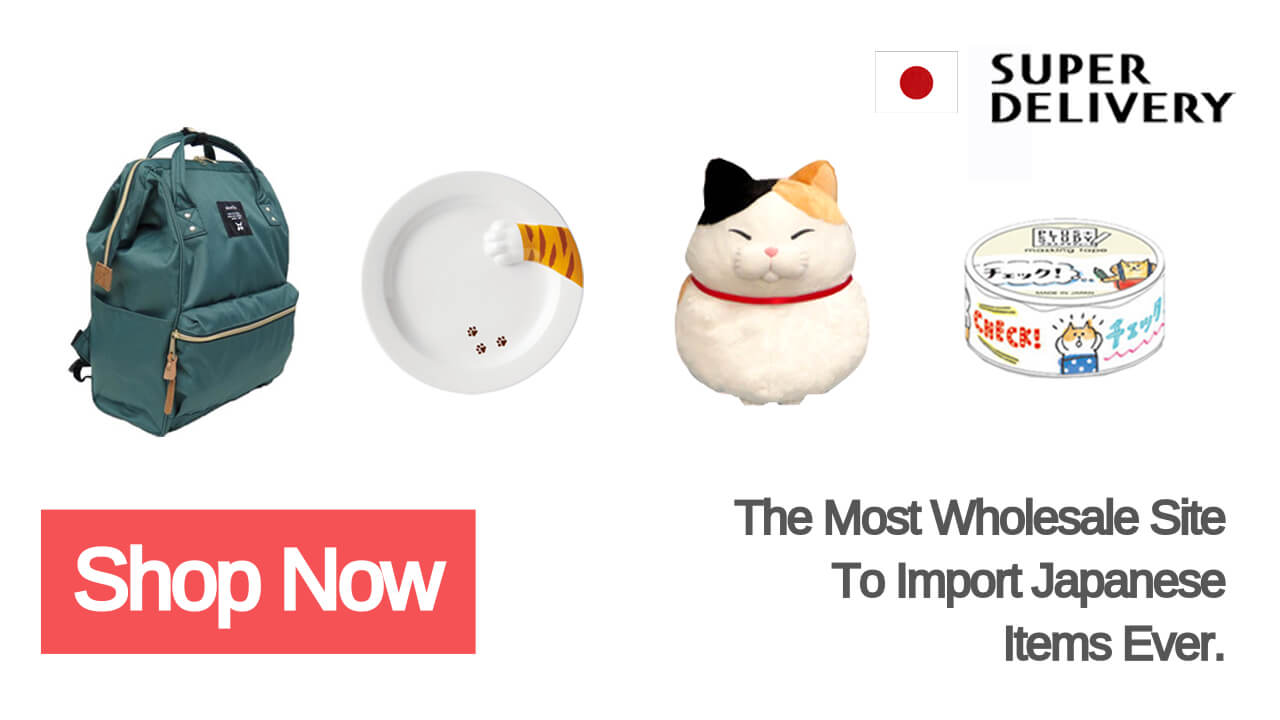 SUPER DELIVERY is a Japanese largest wholesale e-market place. Import high quality and design products from Japan shortly!
Sign Up Here