Hello, how are you doing? It's Mami. Have you ever seen fashionable bags printed leg?
I asked Turn over, a manufacturer of these bags named mis zapatos about a variety of stories this opportunity.
Plus, since I borrowed the samples of popular items, we took some pictures in front of a fashionable diner near our company!
What's mis zapatos?
mis zapatos means "My shoes" in Spanish. It is a nice bag brand which expresses the sense of excitement when the girl goes out wearing favorite shoes with the cute and retro motif.
The best features are the "legs" and "shoes" which look cute. They are particular about the angle and color scheme for each design which can be looked most cute. As they said, since mis zapatos bags are also very suitable for small clothing accessories such as hats, pouches and accessories, putitng them together is recommended.
Wow! It is designed by handwritten! Perhaps I think mis zapatos makes us feel the handmade style, because mis zapatos' design is the handwritten design.
mis zapatos are made at the factory in Thailand with machine and human collaboration.
Since the details which the machine cannot do are done manually, you can experience the embroidery feeling which cannot be expressed in the print.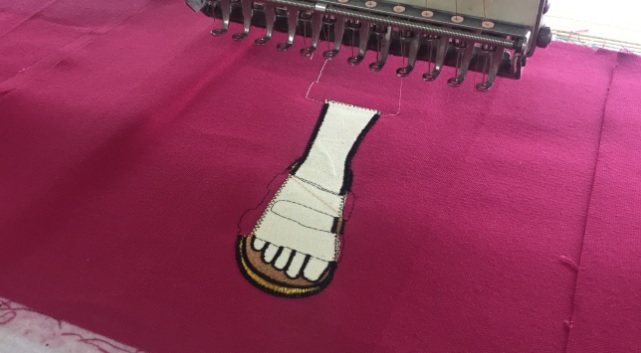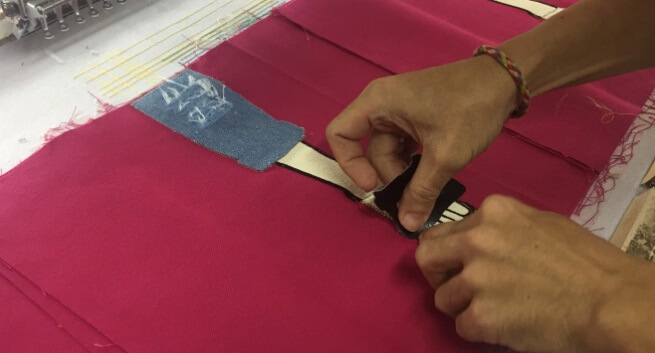 Who Is The Target?
The age group of target are junior high, high school students, business women and housewives. The popularity range of generation are very wide!
As the story which grandchild borrow and use a bag of mis zapatos grandma has, you can use generations beyond generations.
In recent years, the popularity has been rising rapidly among the Asia such as China, Taiwan, Hong Kong, South Korea and Southeast Asia. Among them, it is very popular in Taiwan, and mis zapatos will also be on the local TV show!
Then, I asked them which bags are popular!
Top Selling Items of mis zapatos
Denim Tote Bag
We shot in front of a fashionable American diner, MUNCHIES DINER next to our company! mis zapatos' fashionable and casual bags are shot well at these fashionable restaurant!
This is a simple tote bag wearing denim and pumps.
Alyssa's simple look is perfect in that!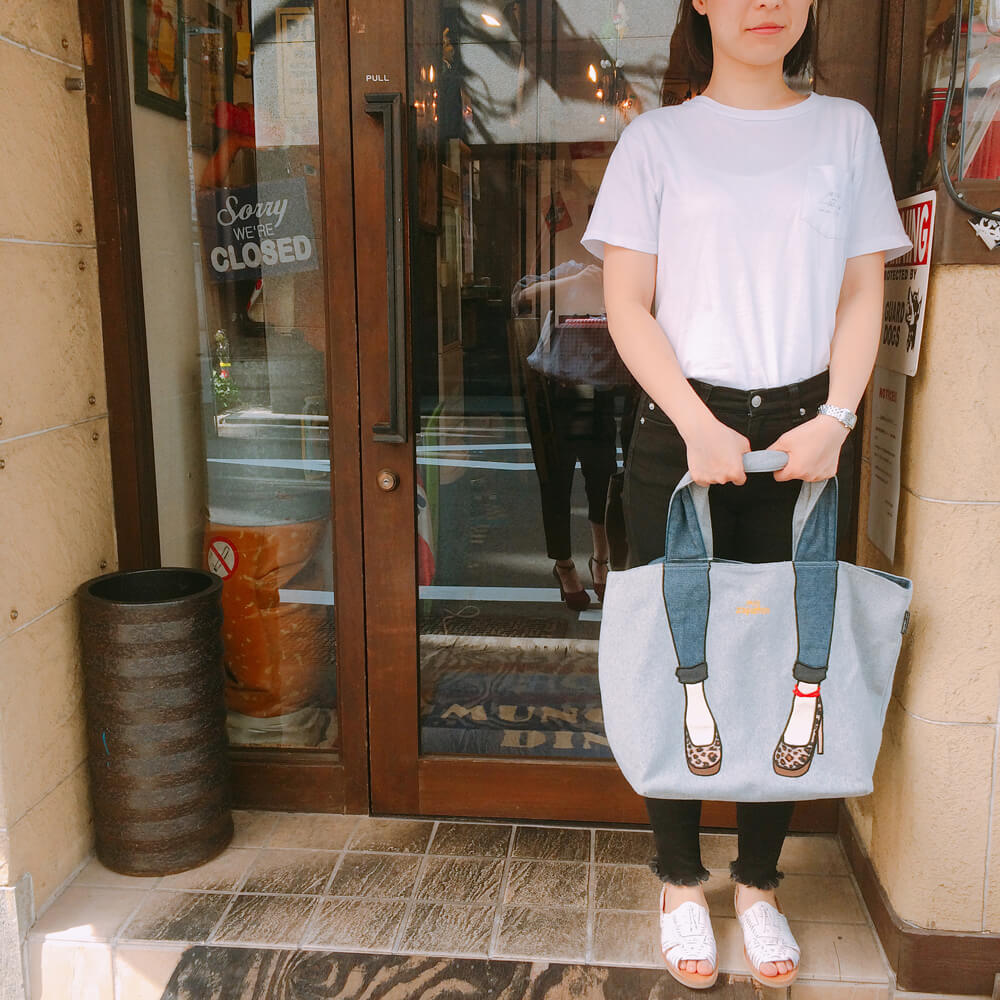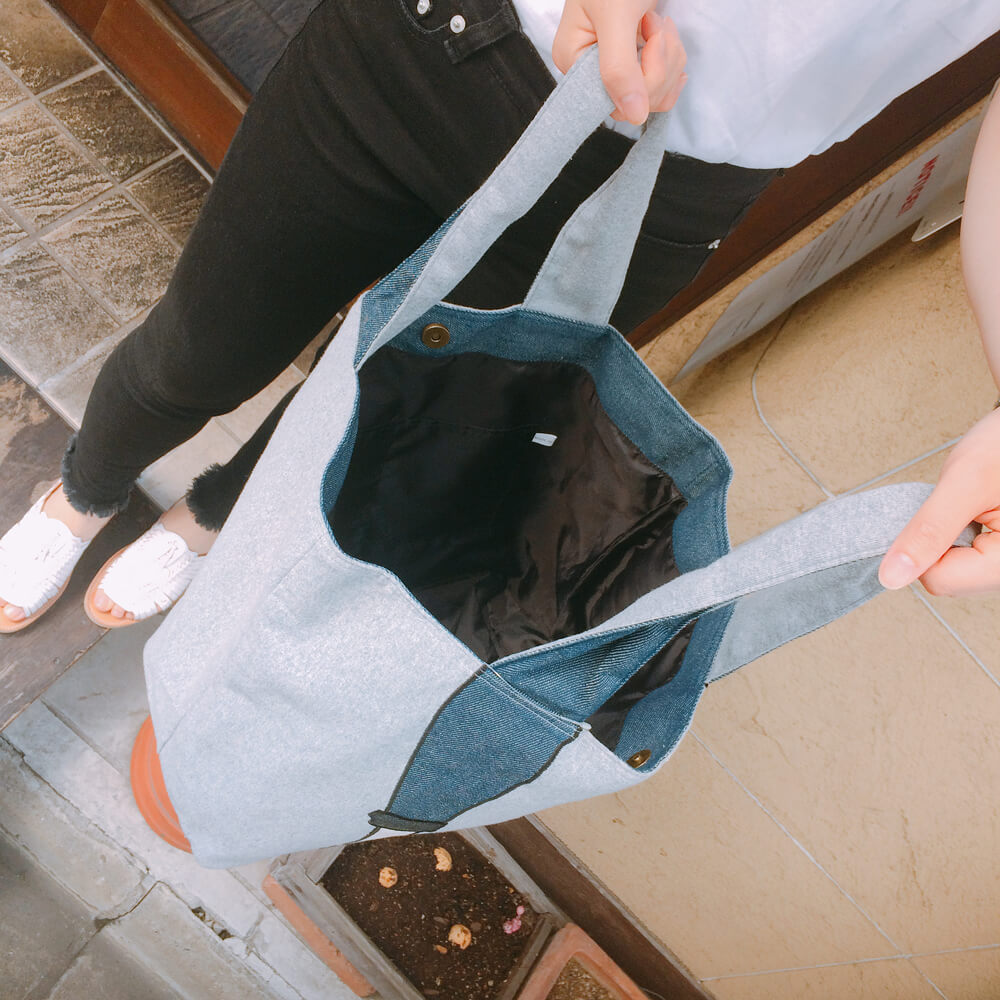 Taking it in hands, it has quite a lot of capacity! It is likely that it would be helpful when you bring a lot of items, for example, shopping for supermarkets and going out for a picnics.
Denim Shoulder Bag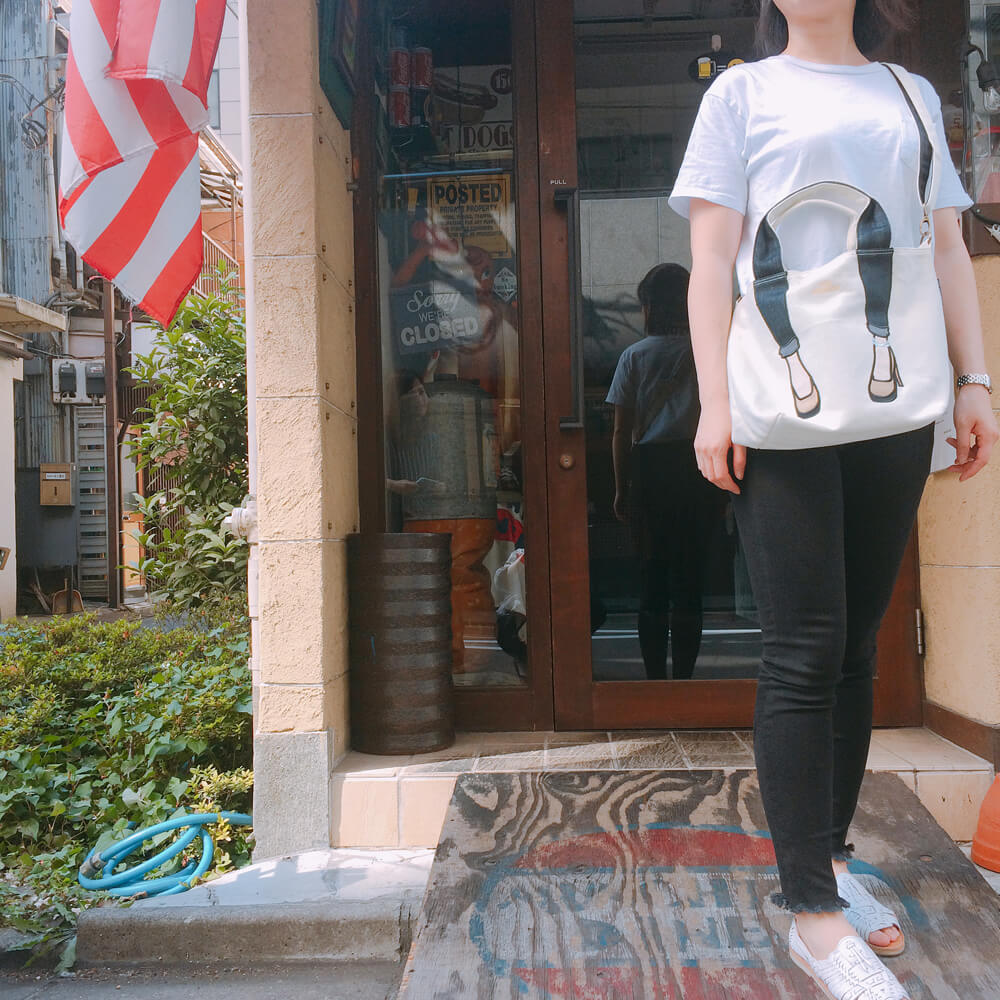 This is the shoulder version of the previous one. It is a small bag which is suitable for a simple look.
I guess it would get more fashionable if you match your legs' fashion with this bag.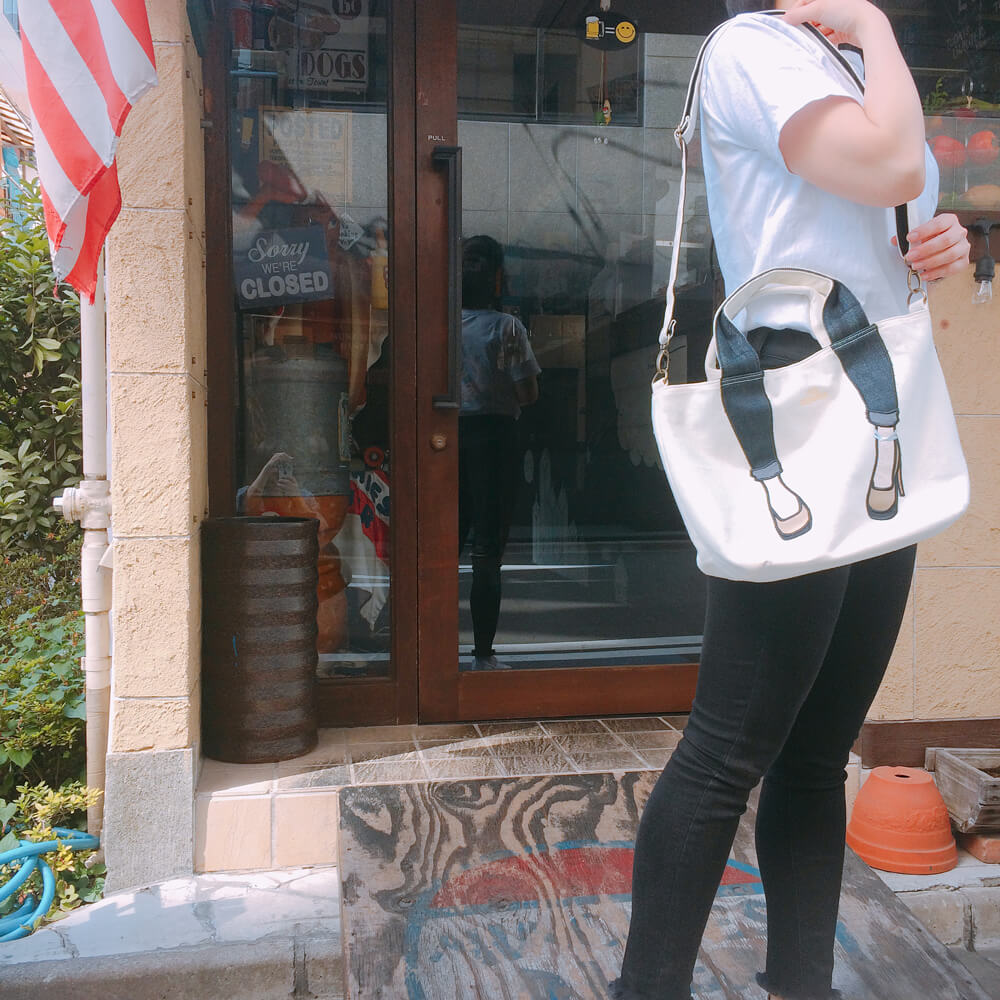 In addition, these tote bag and shoulder bag have total sales performance of 83,000 so far, so these two pattern are the standard items of mis zapatos!
Demim Skirt Tote Bag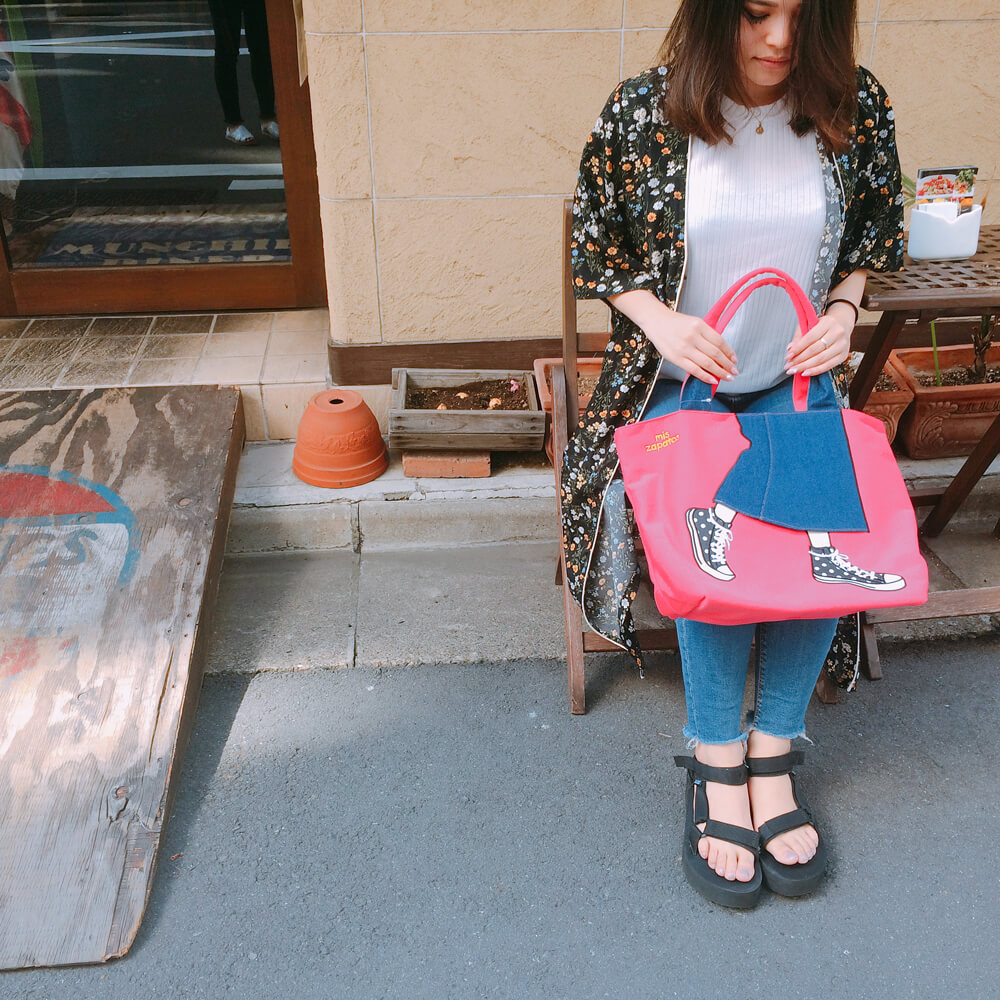 Patterned tote bag with denim skirt. It will be pretty big pattern, but since it is a simple design, it is not noisy design. It seems to be able to match any dress!
It suits well with GAMI's look with gown!
Demim Skirt Shoulder Bag
The shoulder version of the top tote bag. It looks fashionable even when you go out for nearby places. I would like to post to instagram soon!
Kimono Three Way Leather Bag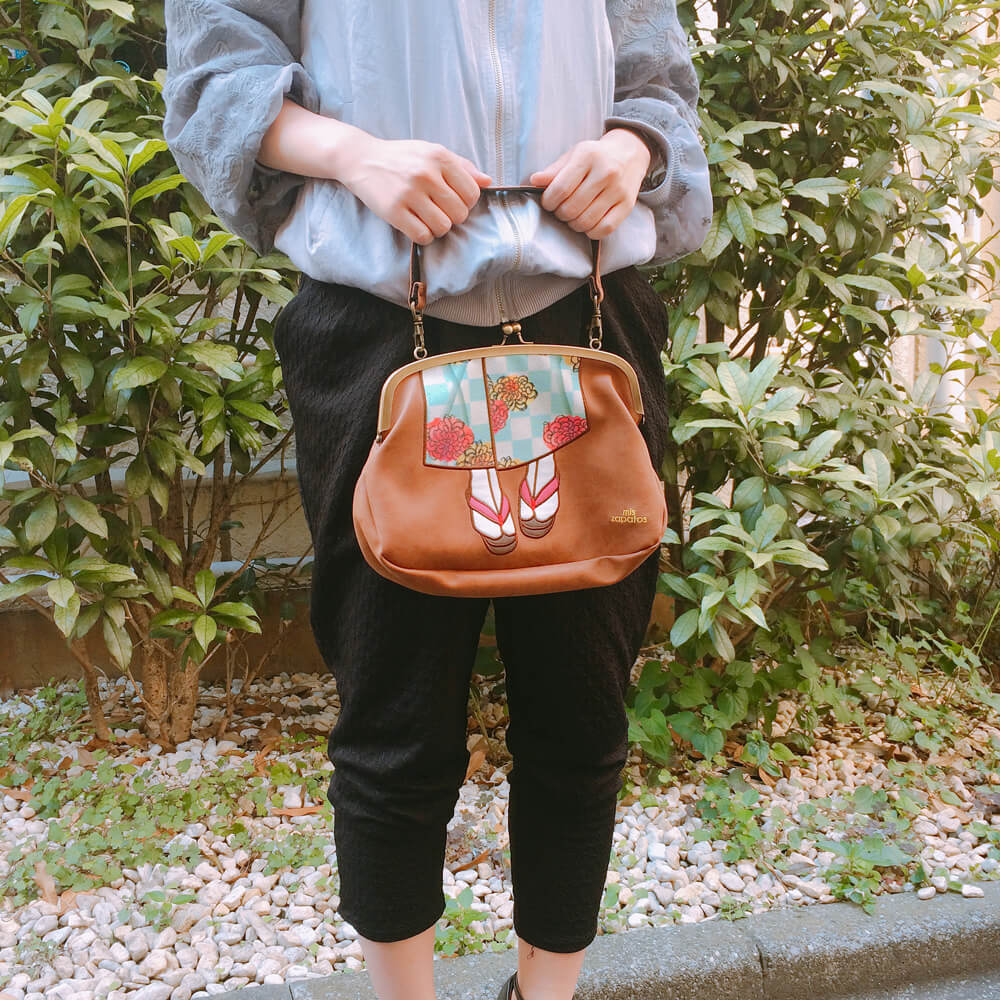 This is a retro kimono pattern handbag. You can also change to a shoulder. While being a Traditional design, it also suits casual looks like me, even if not wearing traditional Japanese style clothing.
Personally, I would like to recommended it so much, because the texture of leather and the metal fittings have the luxurious feeling.
About the metal fittings, the part of the brass used expresses a sense of vintage.
I think that there is not quite products like this quality one at this price.
As a result of actually touching, I would like to purchase it personally!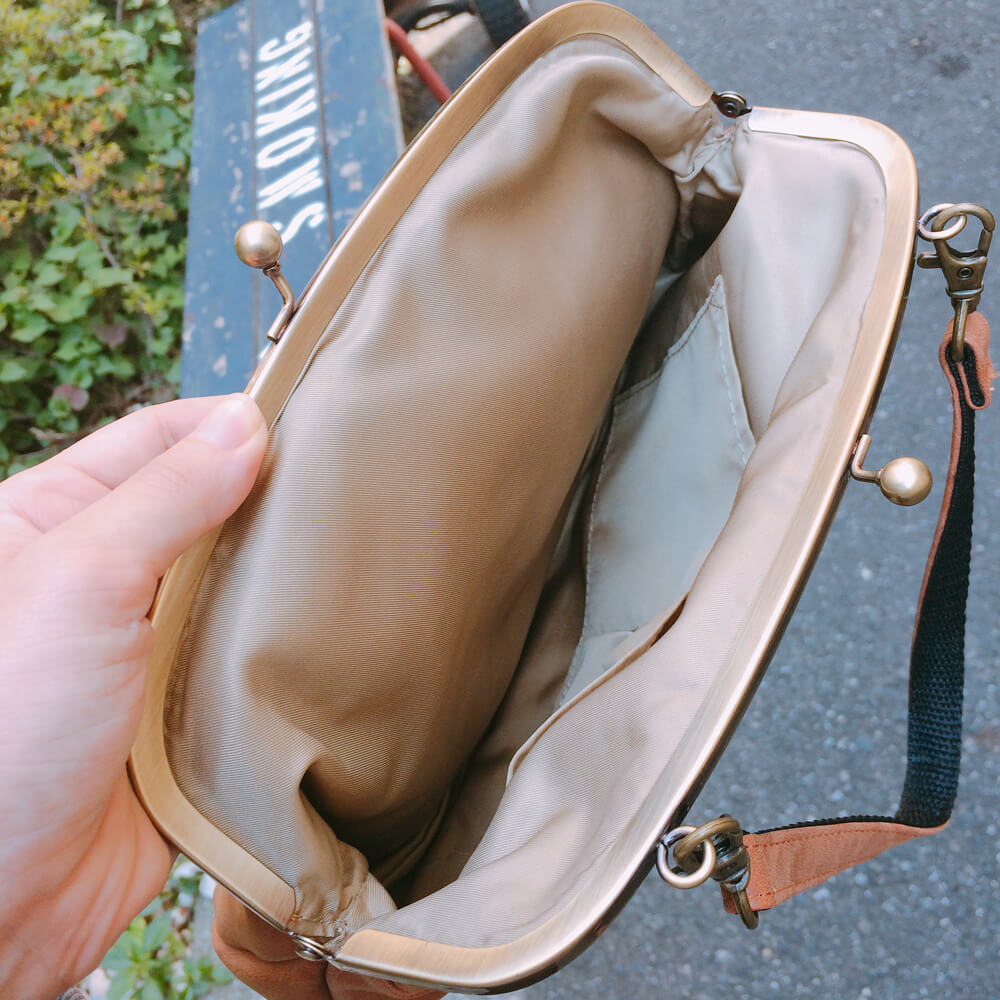 One size of a paperback book and one long wallet can be entered. It would be good for going out for a nearby.
It would be good to accompany your kimono when you go to summer Bon dancing and Japanese festivals!
Kimono Shoulder Tote Bag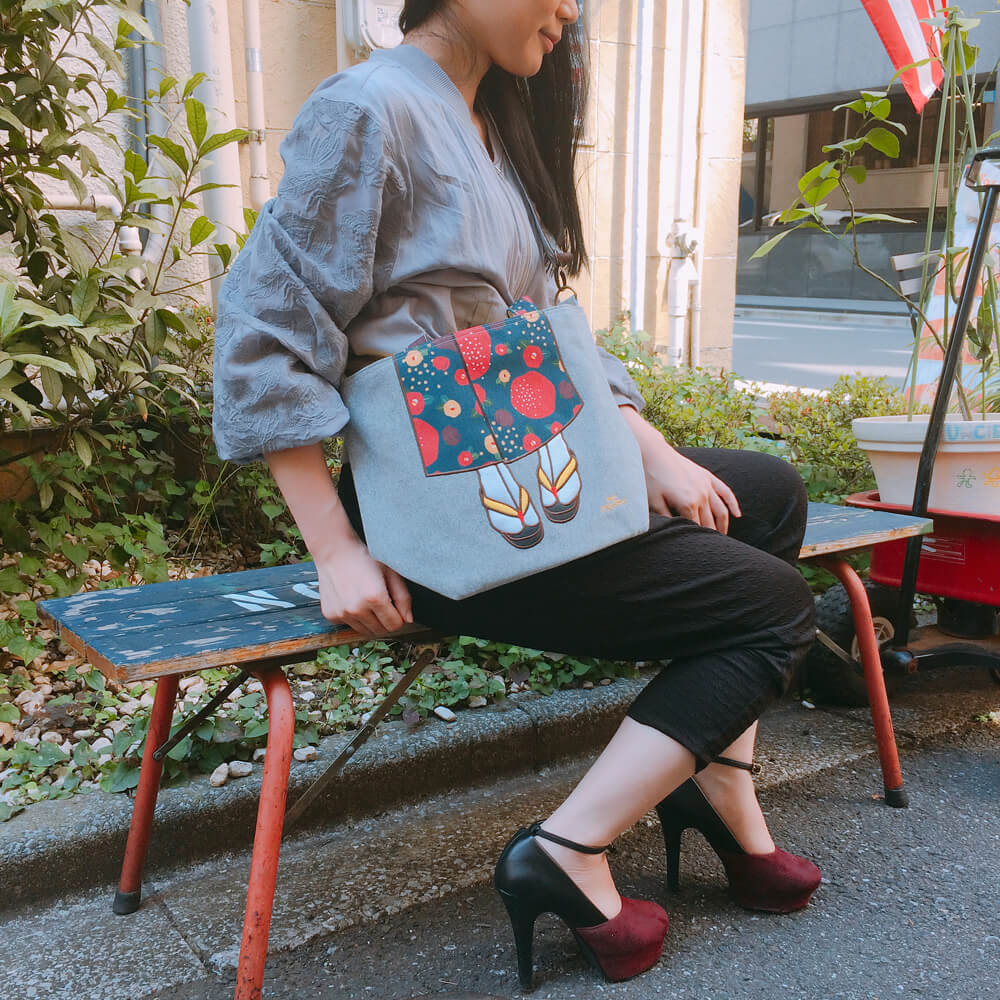 This is a tote version of a kimono handbag. I think that it would be able to gather considerable attention if you take it out to the town because it has a quite large design. I guess that it can be effectively used it as an eye catch at the front of shop and the place you would like to highlight.
Finally
I guess mis zapatos bags has been getting popular because people who like to take pictures and share pictures they take on SNS have increased.
As the word "Seeing is believing", I actually feel that the cloth and sewing are also very solid, and the design is also fashionable and adorable.
I look the persons who has the mis zapatos' bags twice when I see them in the city. In that sense, putting their items in the front of your shop can probably increase the attention as the eye catch items.
From now on, more and more different designs will appear, so we cannot miss the update! Stay tuned!
mis zapatos's items can be purchased from a wholesaler, BOBA, so please consider getting♪
What's SUPER DELIVERY?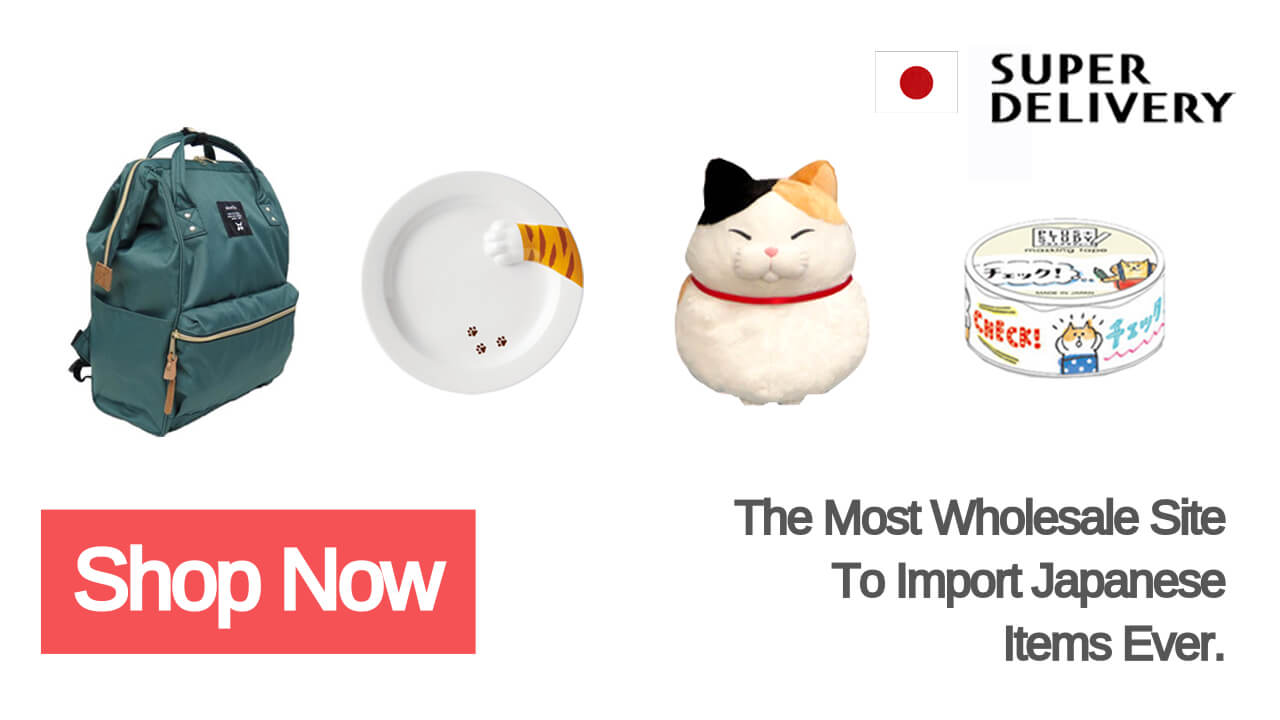 SUPER DELIVERY is a Japanese largest wholesale e-market place. Import high quality and design products from Japan shortly!
Sign Up Here