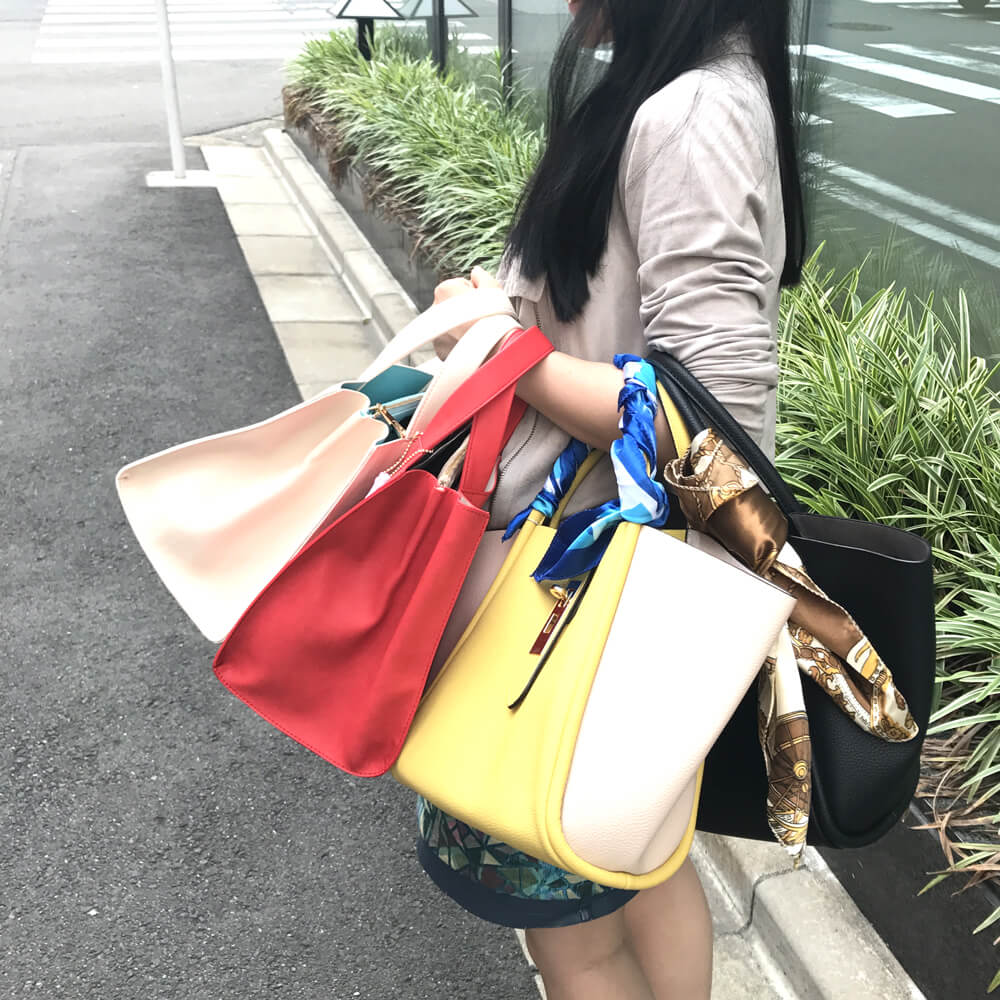 Hello, this is Mami. It is my first time to have so many bags lol
Do you know a bag brand, UNBILLION? This time I received samples of bags by UNBILLION, published by popular in Japanese magazines and web media! Today, I introduce them and the reason why they are popular among adult women.
What's UNBILLION?
They are a bag manufacturer dealing brands attracting that is picked up by many famous fashion magazines in Japan like every month.
They are based in Shibuya, and have also developed in the USA recently. Their popularity gradually has expanded even in other Asian countries such as Taiwan!
While considering trends, but I think that the strength of their products is simple and sophisticated design that people can use without being conscious of fashion trend.
Moreover, since the materials, sewing, functionality for daily use are also considered well, you do not need to worry that immediately collapsing shape, getting scratched easily, and the inconvenience when you use it. I think that they are the attractive points which people give attention.
UNBILLION's Top Selling Items
Shoulder Bag
UNBILLION's best selling bag is this wallet bag! A small ribbon in the center is a point as they said.
"What is wallet bag?" I first thought about that, but actually it is cute! It is good to take it when you go to a convenience store or when you would like to lighten luggage as much as possible for the time such as lunch time. Personally, I am in the minimalist, so I really would like to get it.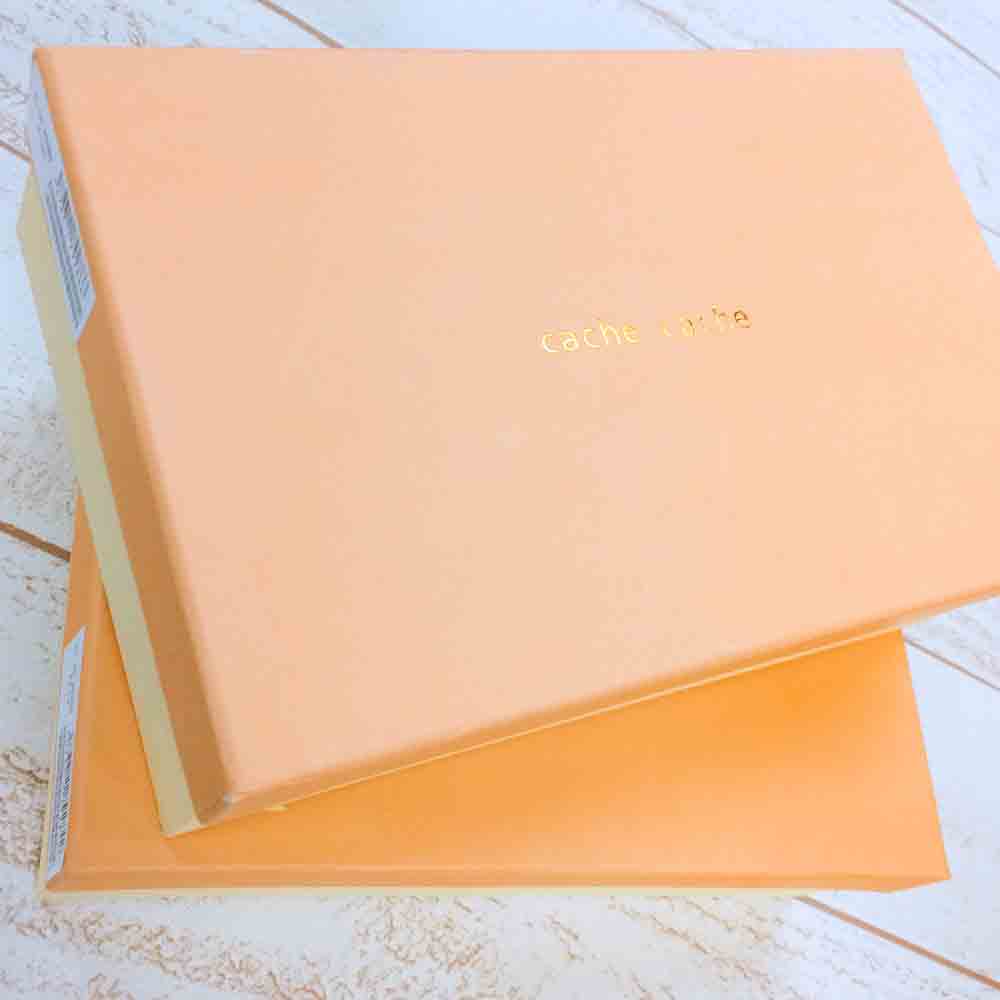 At first, the bags are in a box which you can feels a little special like this. I do not need to bother to prepare a gift box! I am glad if I receive it as a gift.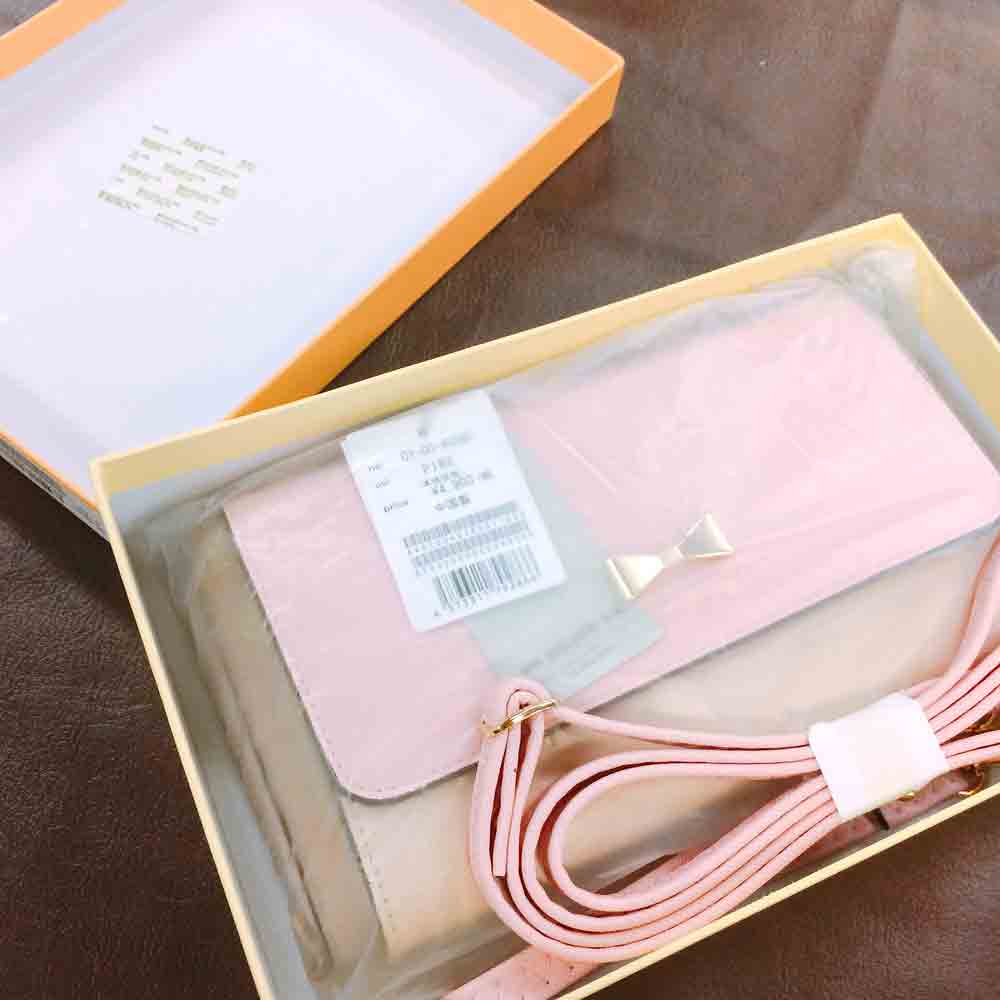 When I opened the box, the inside is like the photo above.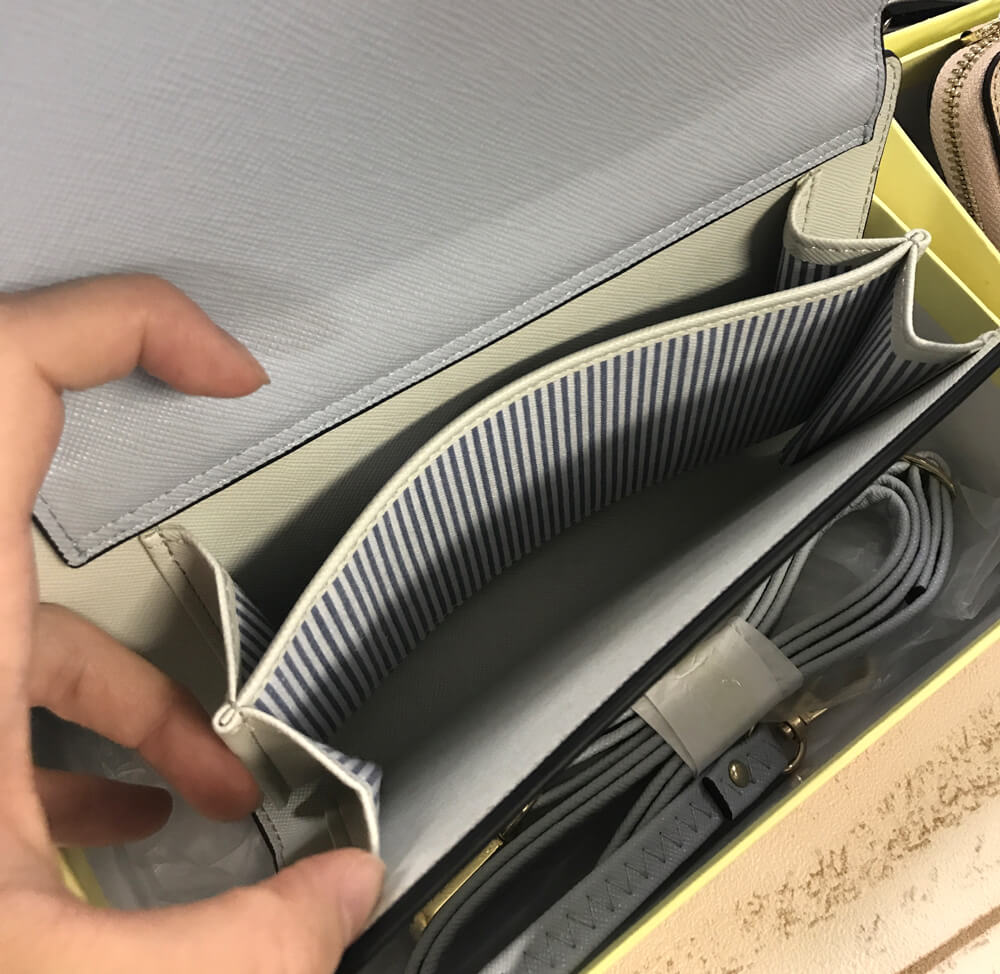 Opened the inside. It is really the same structure as a long wallet.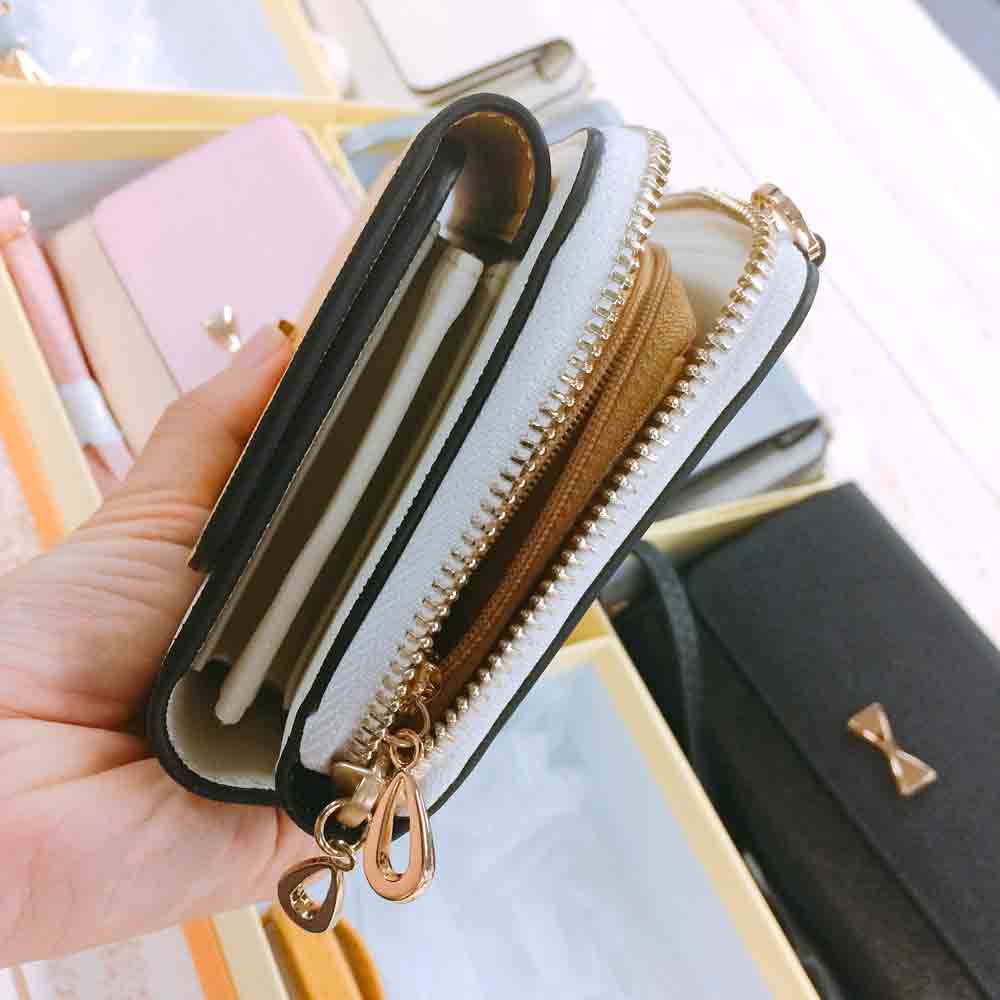 Thickness is thicker than a real long wallet.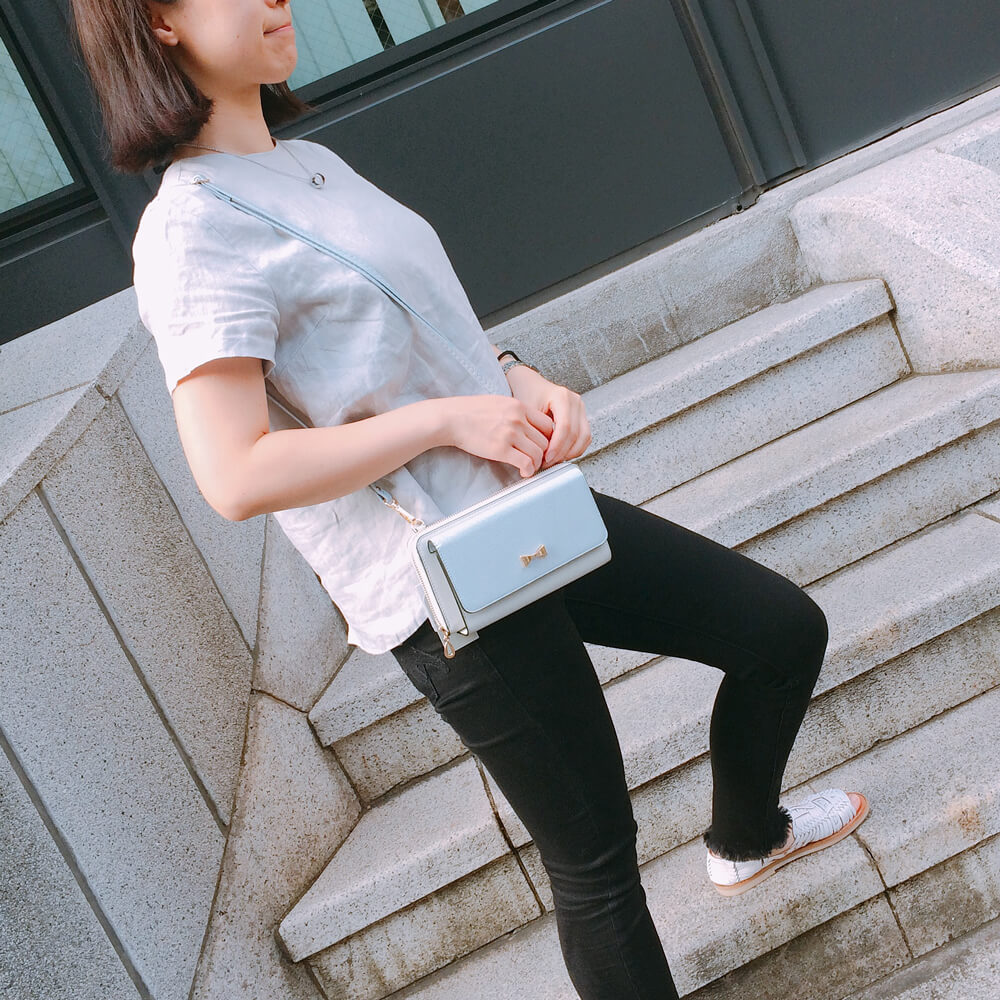 You can also use it as a shoulder like this,
and you can also use it as a second bag on hand. Smartphone can be also included in the front pocket.
It would be recommended for those who do not want to carry baggage so much.
Square Tote Bag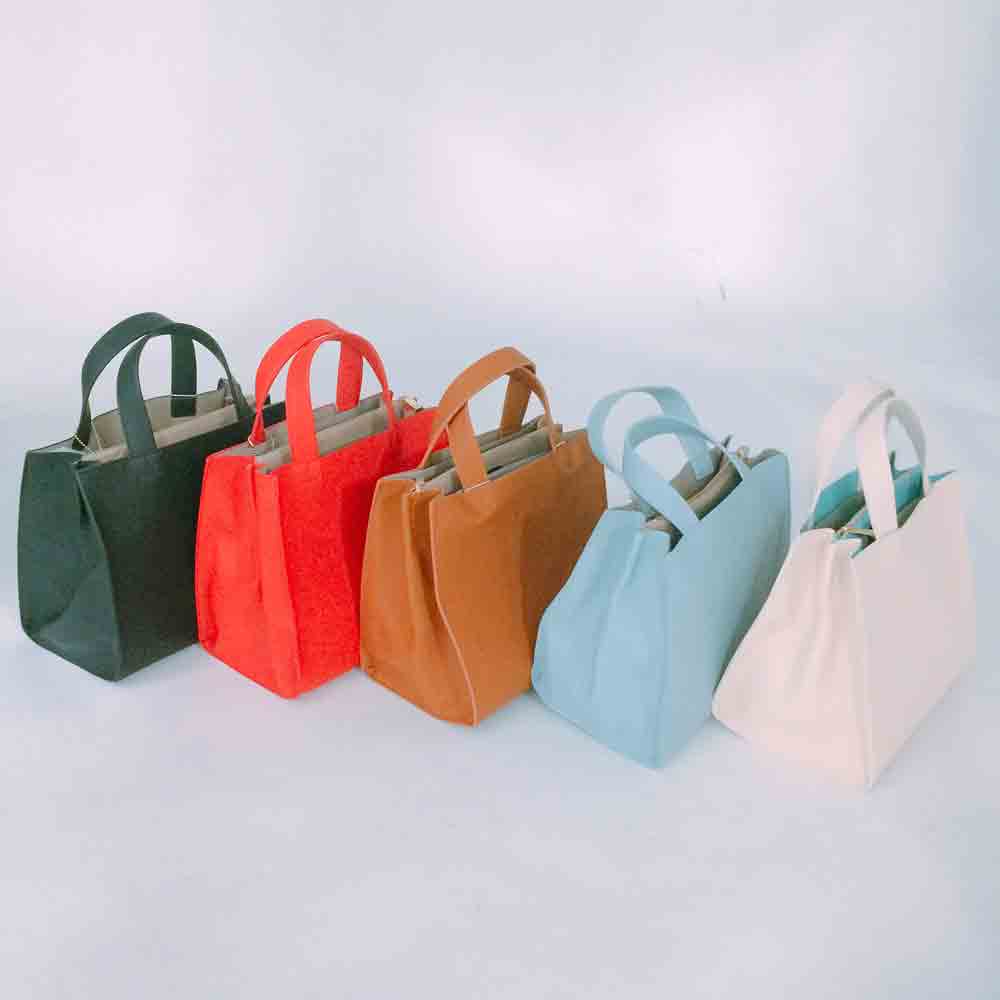 Up to next, square tote bag. The suede-like fabrics are bonded together, and it is finished with a luxurious feel like a piece of leather.
Have you ever had such a square bag? I guess that there are many square lunch box bag, but it is the first time to see a proper bag like this.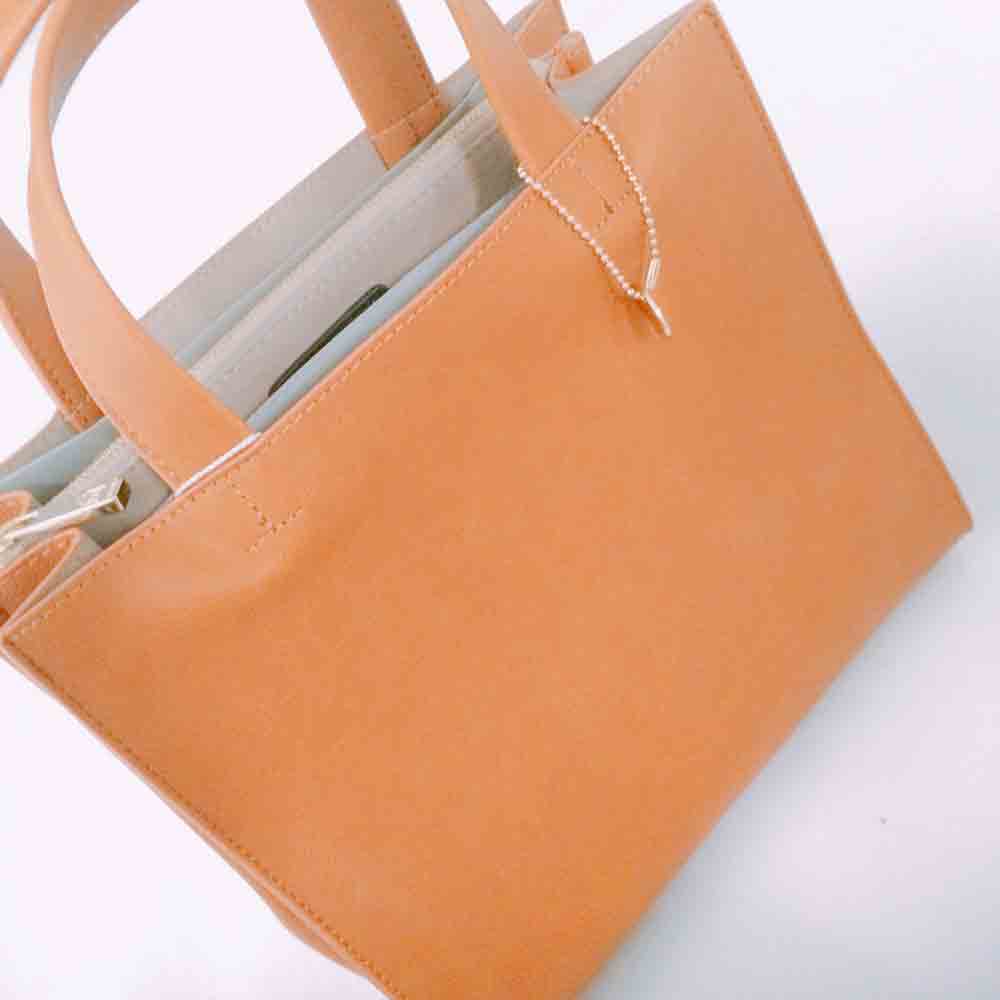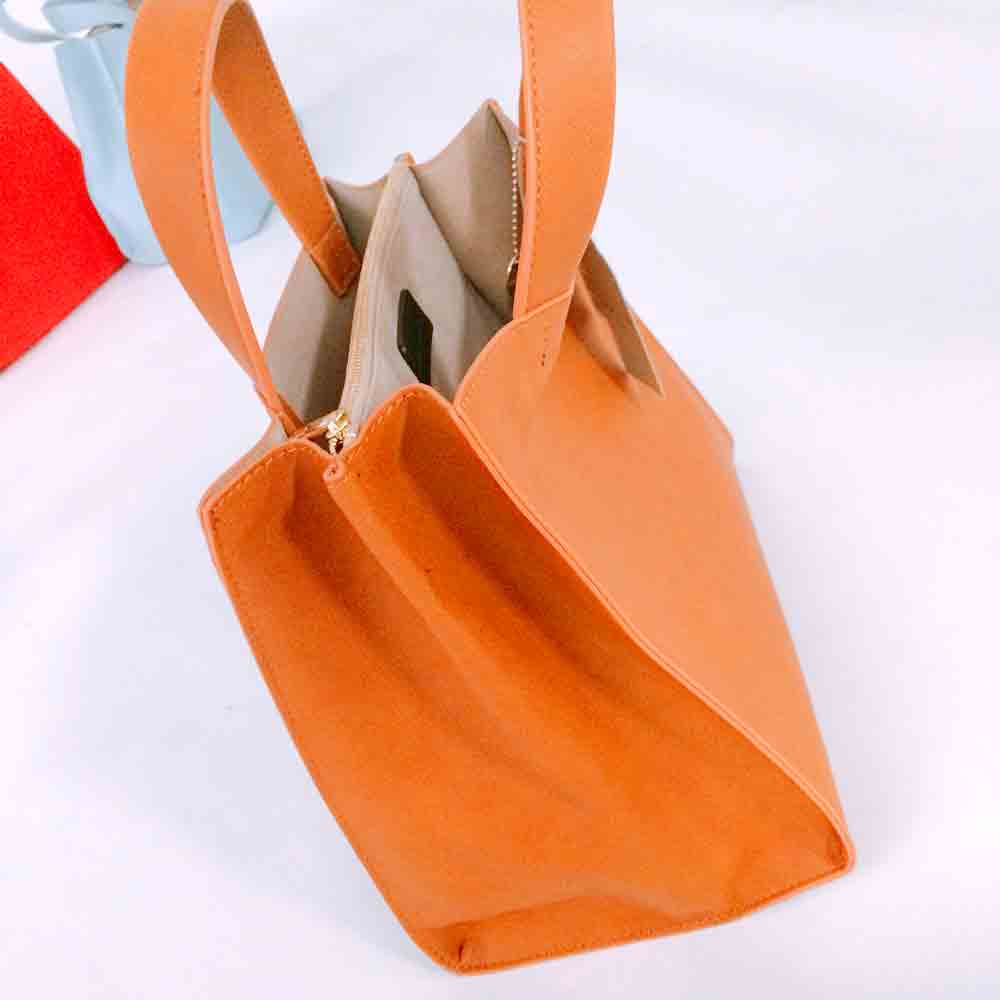 I really would like you to touch it, the texture is pretty comfortable. Like camel or horse skin. This touching and firm sewing creates a sophisticated quality. I never touched the real bags of UNBILLION until I got the sample, but I also would like to use it on commuting.
Inside is like above. Since there is a partition, it is recommend for those who would like to organize the inside of the bag.
Since there is not much capacity, it is also recommended for those who do not want to have much baggage as well as the wallet bags.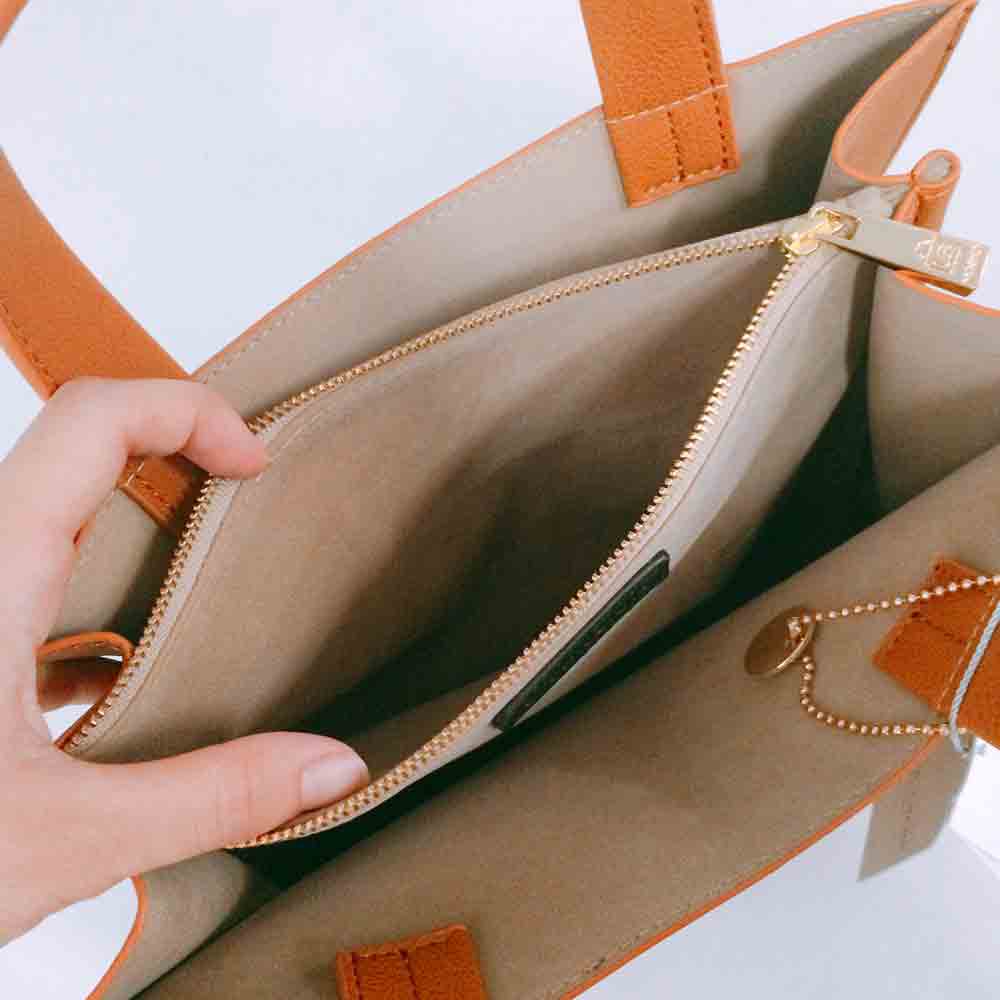 Something can be stored in the middle of the partition. It seems to be easy to store in if you place important keys or pass cases here.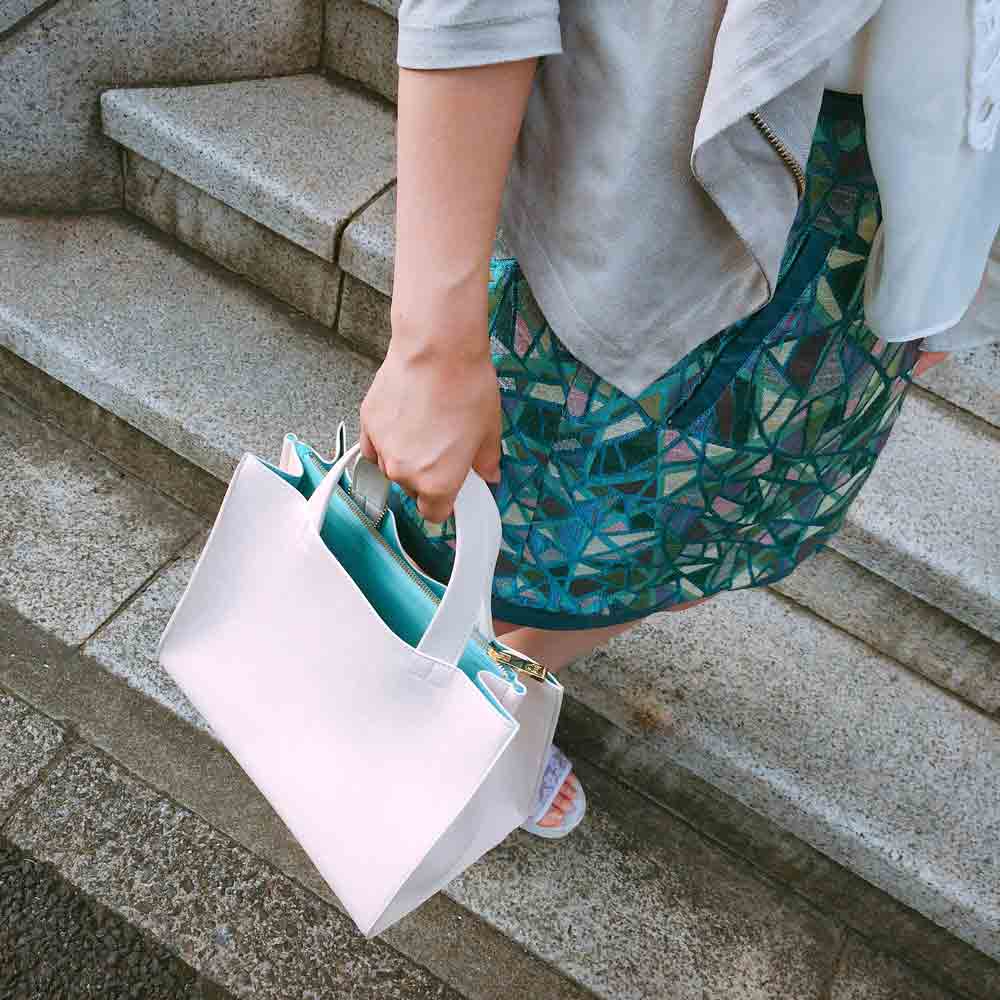 Simple white would be perfect for simple coordinate and formal situation. I guess it can match every situation.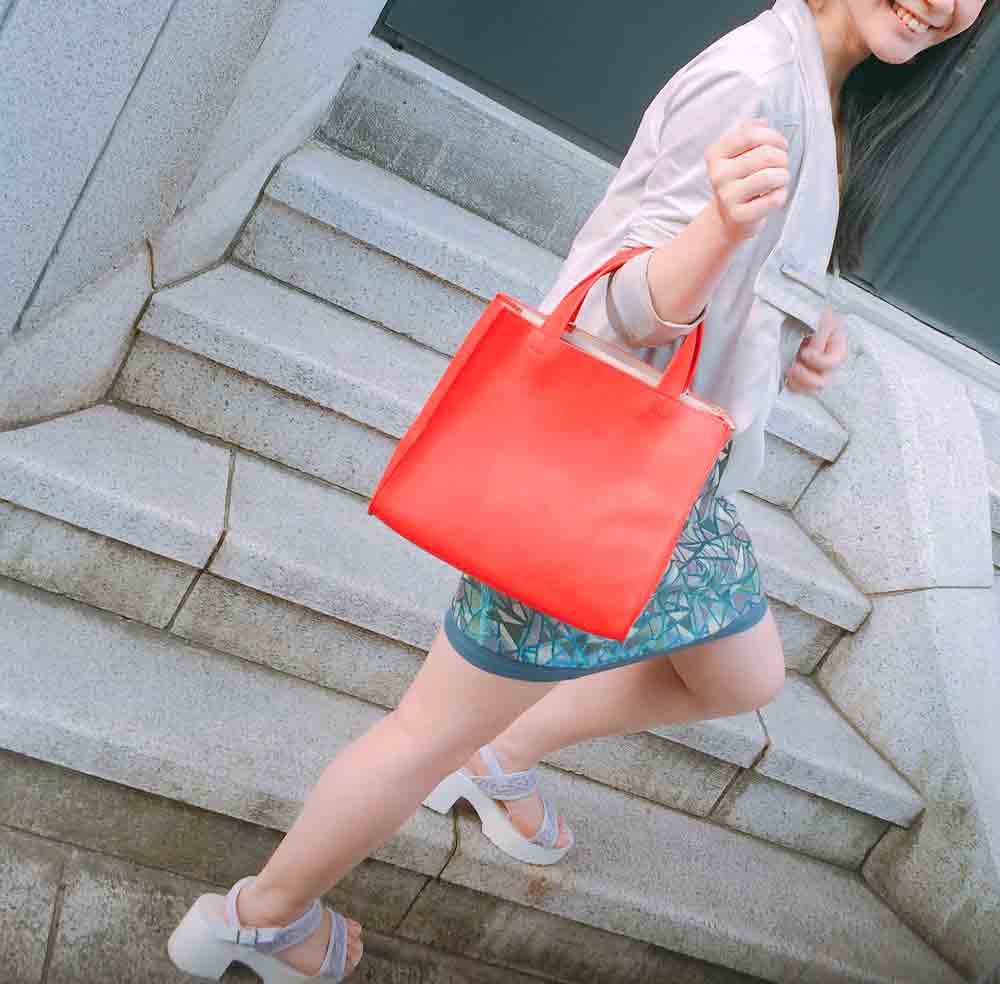 By holding a red bag, you may get healthy just. When you would like to go energetic today as well, you may want to try carrying red. In addition, people say that red is the auspicious color because it is a roots year!
Scarf Bag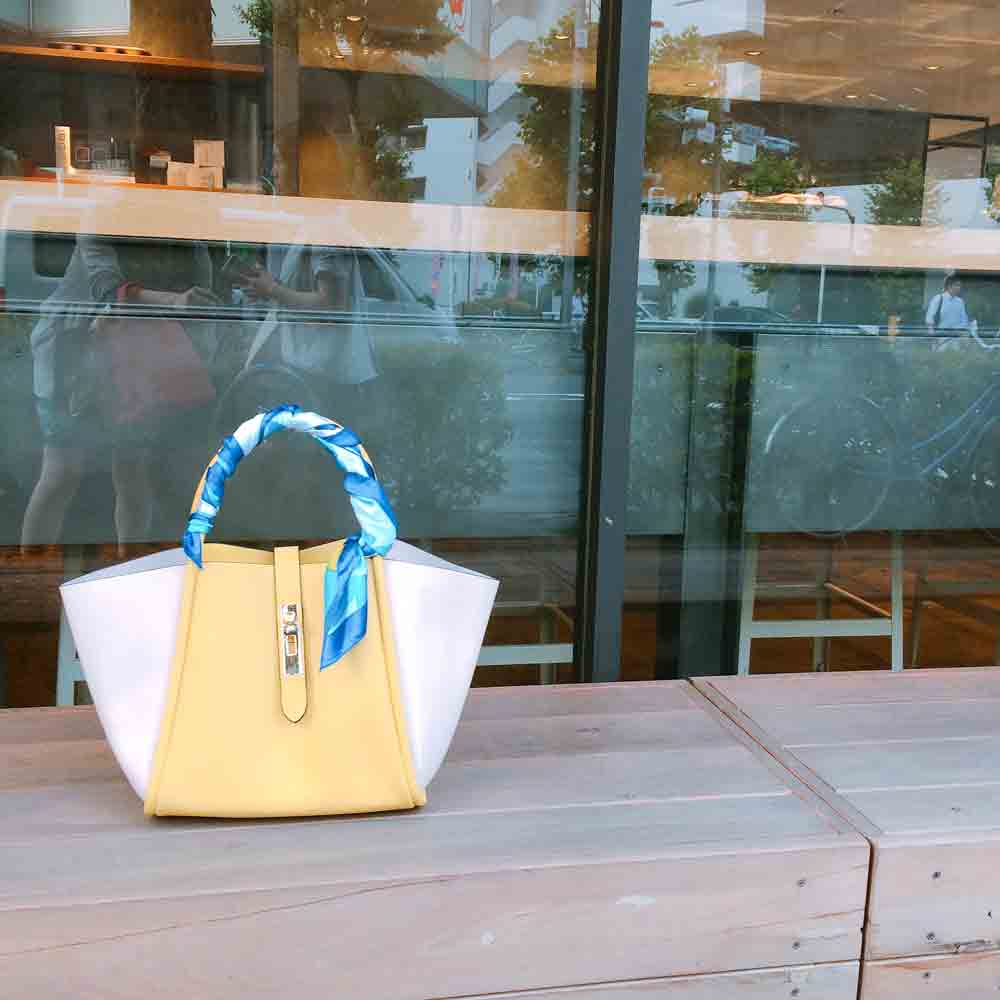 Next is scarf bag.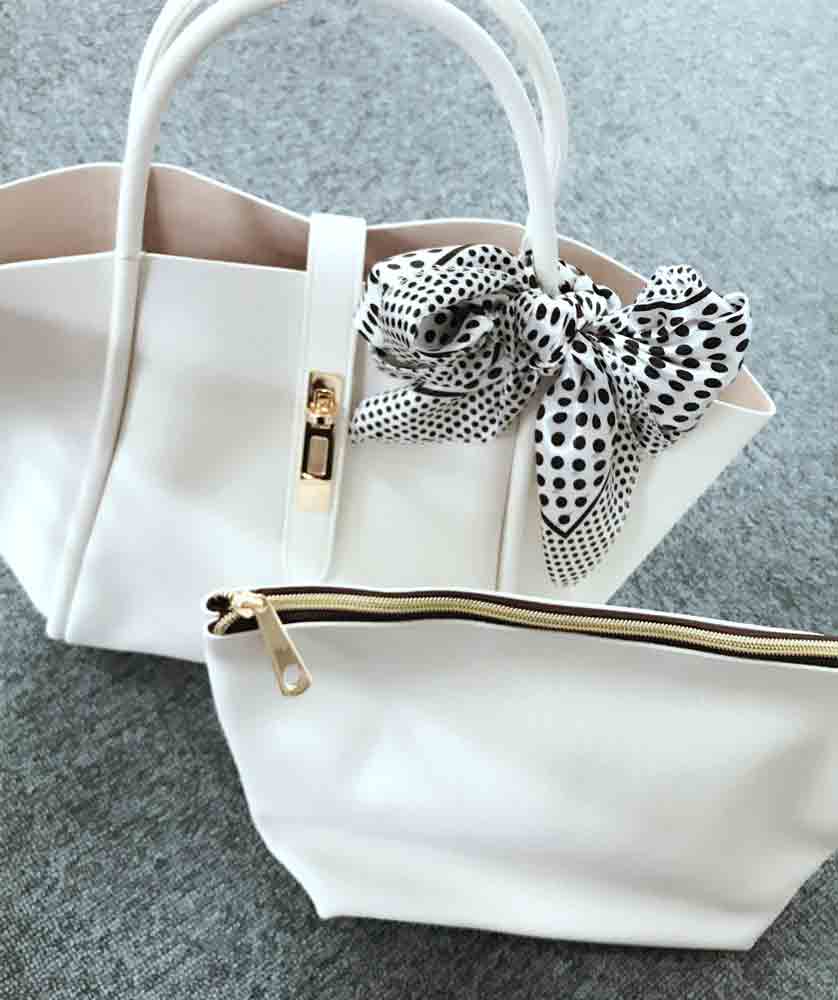 Although is small, it is very convenient because this bag has a removable bag-in-bag.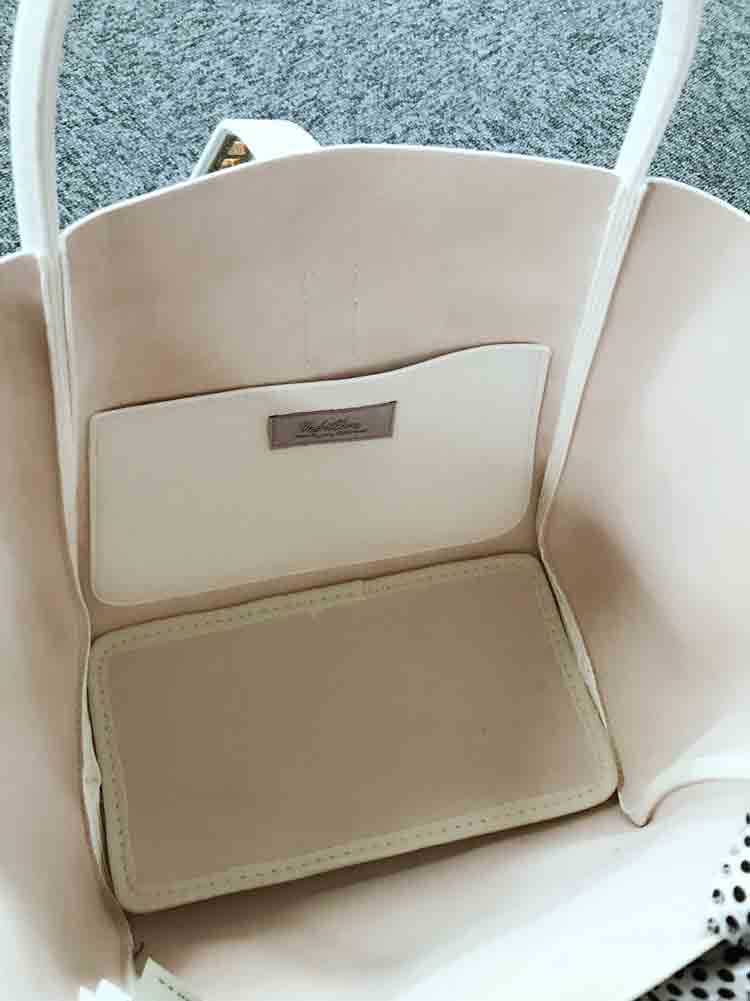 Without bag-in-bag, you can use it widely. Files and notes can be stored easily.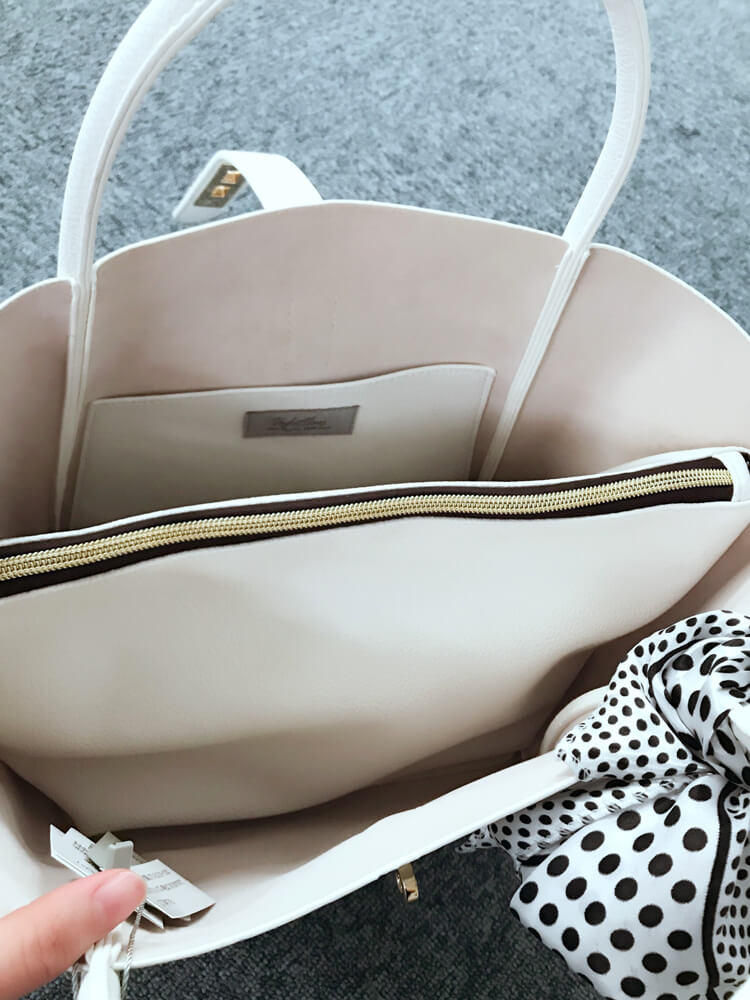 With it, since the bag-in-bag also functions as a partition, you make it easier to organize.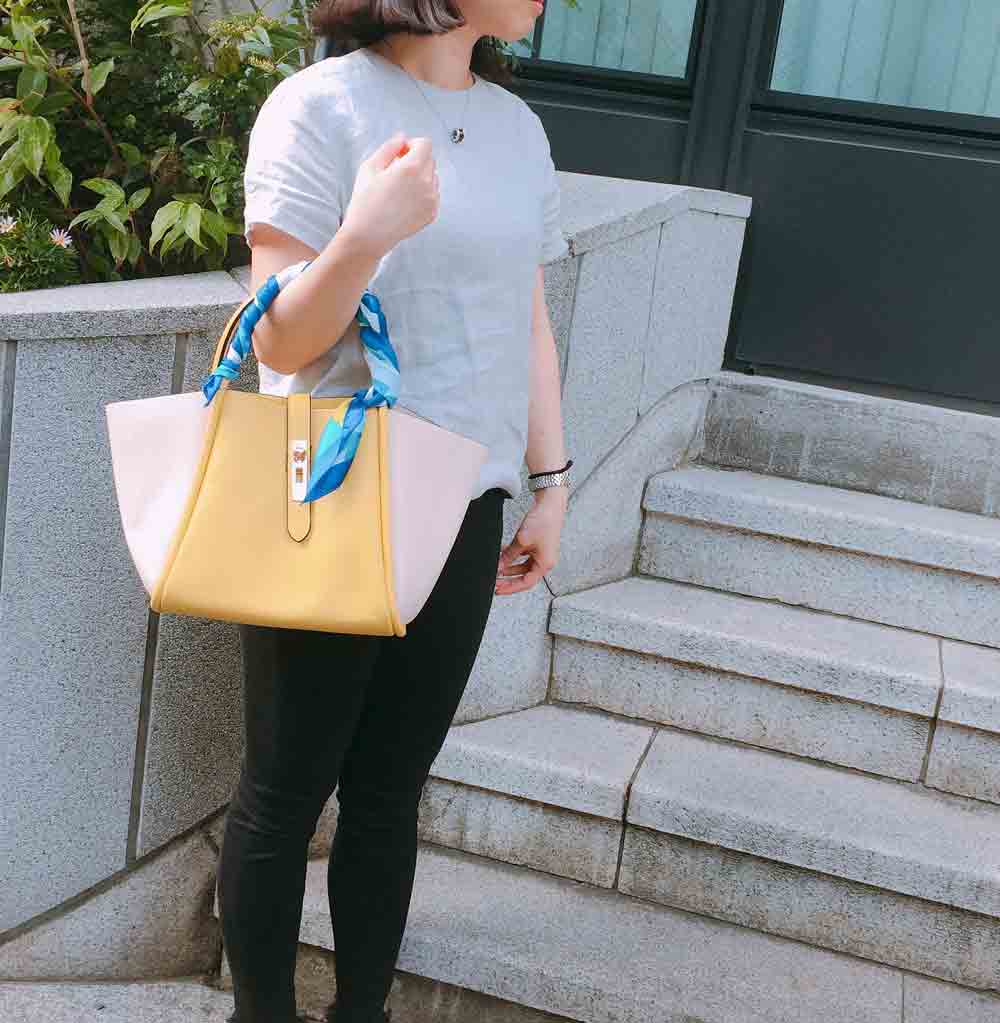 It would be perfect for commuting style. The shape is very adorable like a lemon.
Finally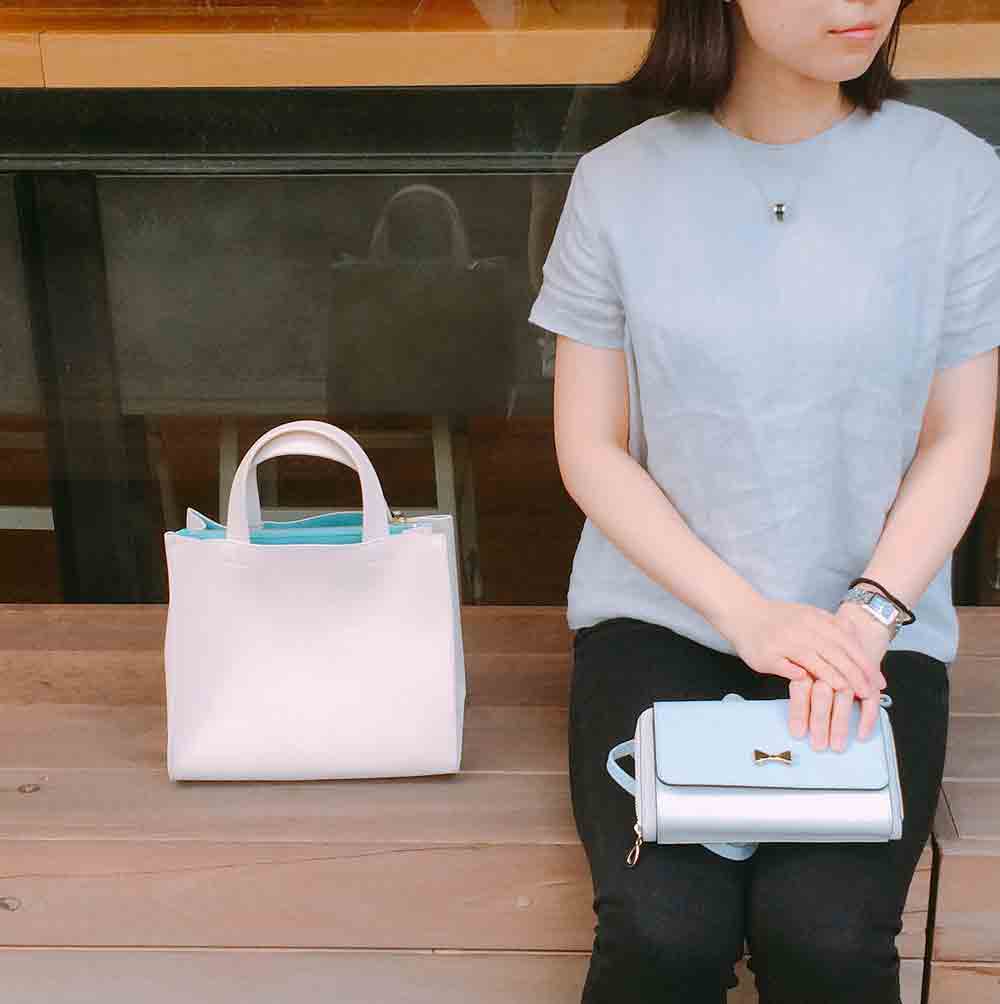 What do you think about UNBILLION? It's nice enough to be a bag with a high level of attention which can be picked up by many famous magazines.
Based on the quality, function, cost performance, I do not see such bags which are so well-balanced. Considering them, it would be suitable for the following people.
Who is the best user?
- Those who need sophisticated design and functionality for daily use
- Those who would like simple style
- Those who would like to organize inside bag easily and simply
I think it is very difficult to choose good ones which will change the quality of life, but UNBILLION's bag would be perfect to realize that.
Please check the reason why many people are paying attention once
Cooperate Company:
UNBILLION
They are a Japanese bag manufacturer based in Shibuya. They have ever picked up by many popular fashion magazines like every month. Their sophisticated bags for adult have attracted women who love simple and fashionability.
What's SUPER DELIVERY?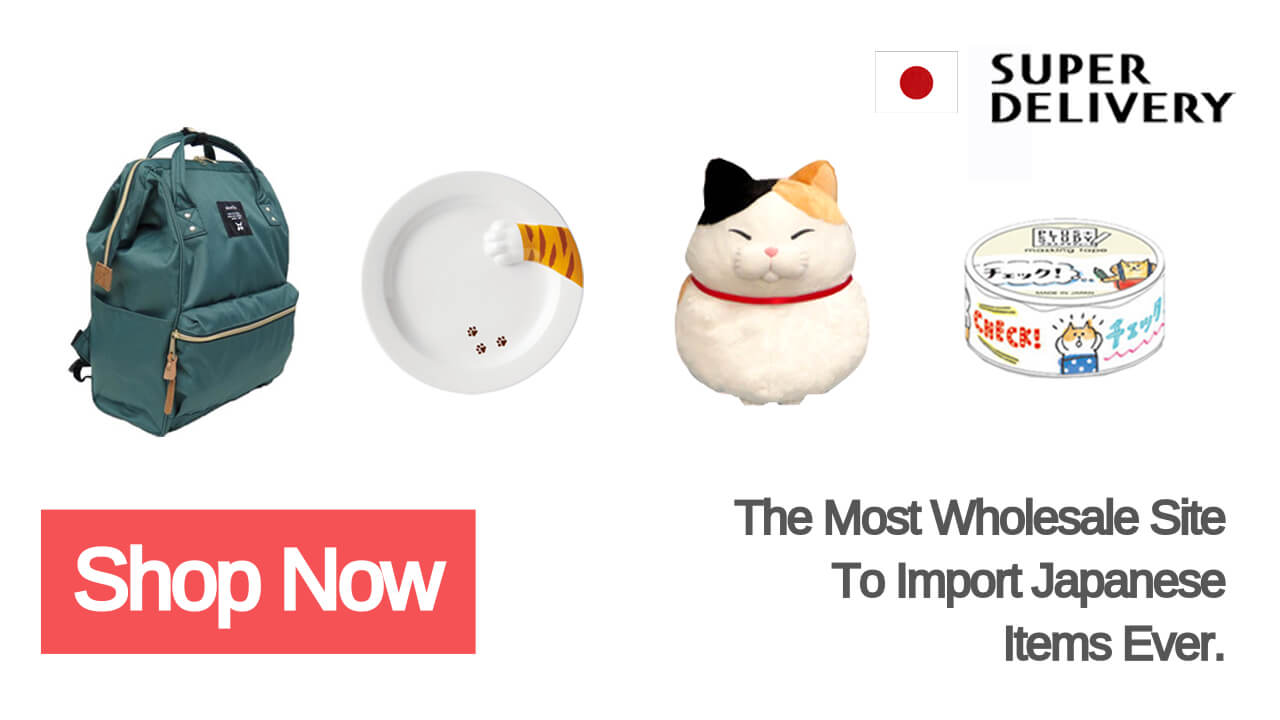 SUPER DELIVERY is a Japanese largest wholesale e-market place. Import high quality and design products from Japan shortly!
Sign Up Here