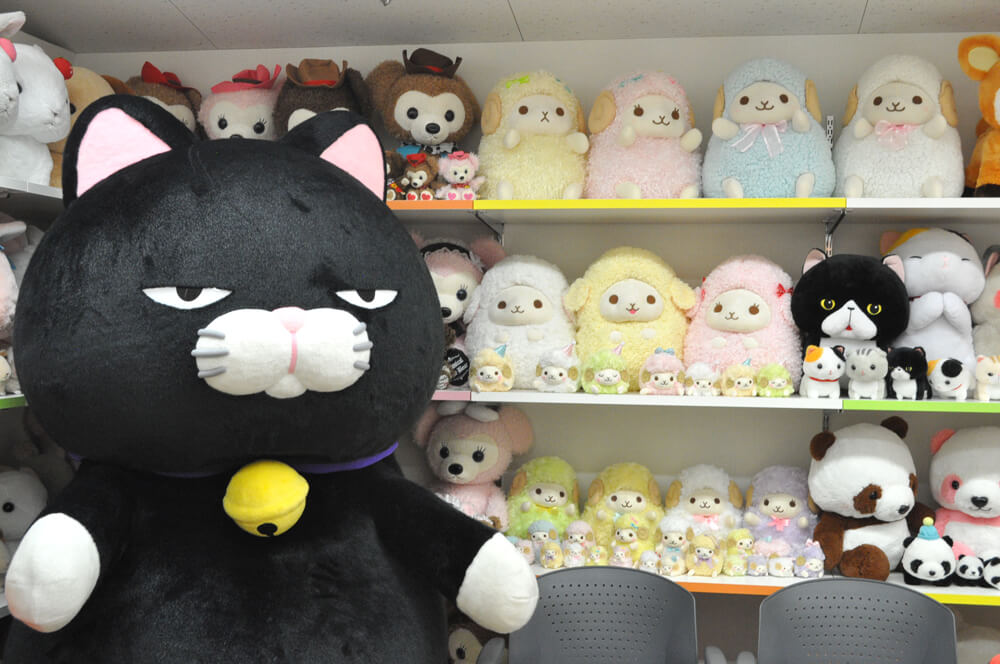 Hello! It's Mami! I came here again. Can you guess where is here?
That's so! I visited Amuse's, a very popular stuffed animal manufacturer again!
Actually, in the beginning of 2017, I visited them, but since I heard that they have tried new challenge, I interviewed here again!
Also, at the end of this article, there are the gifts from Amuse for everyone who reads this blog! Since the outline of the campaign is in the lower part of the article body, let's try applying after reading this one by all means!
>>>The past interview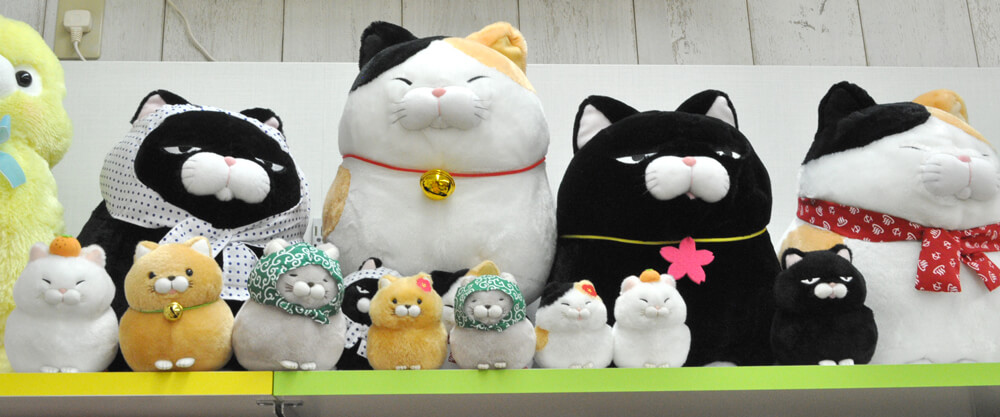 As usual, very cute showroom! I would like to DIVE into the stuffed animals!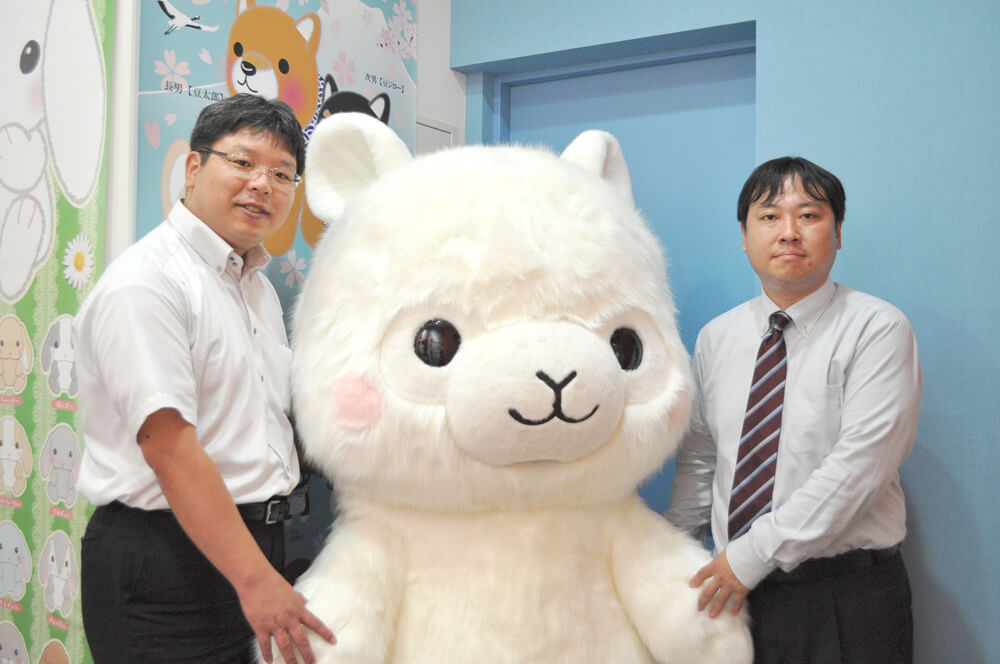 --- I asked two persons of Amuse, Iwakura-san & Katoh-san. I look forward to hearing your latest activity!
What is the new movement of Amuse in 2017?
--- How have the movement of Amuse in 2017 been? It seems that quite a variety of products have been deployed compared to usual.
Iwakura-san:
As you said, In 2017, various items have been coming up. For example, not only stuffed toys, but also bags and accessories etc. We added food sample items, but it has been quite popular.
--- Oh, what kind of products are they? I would like to see them immediately!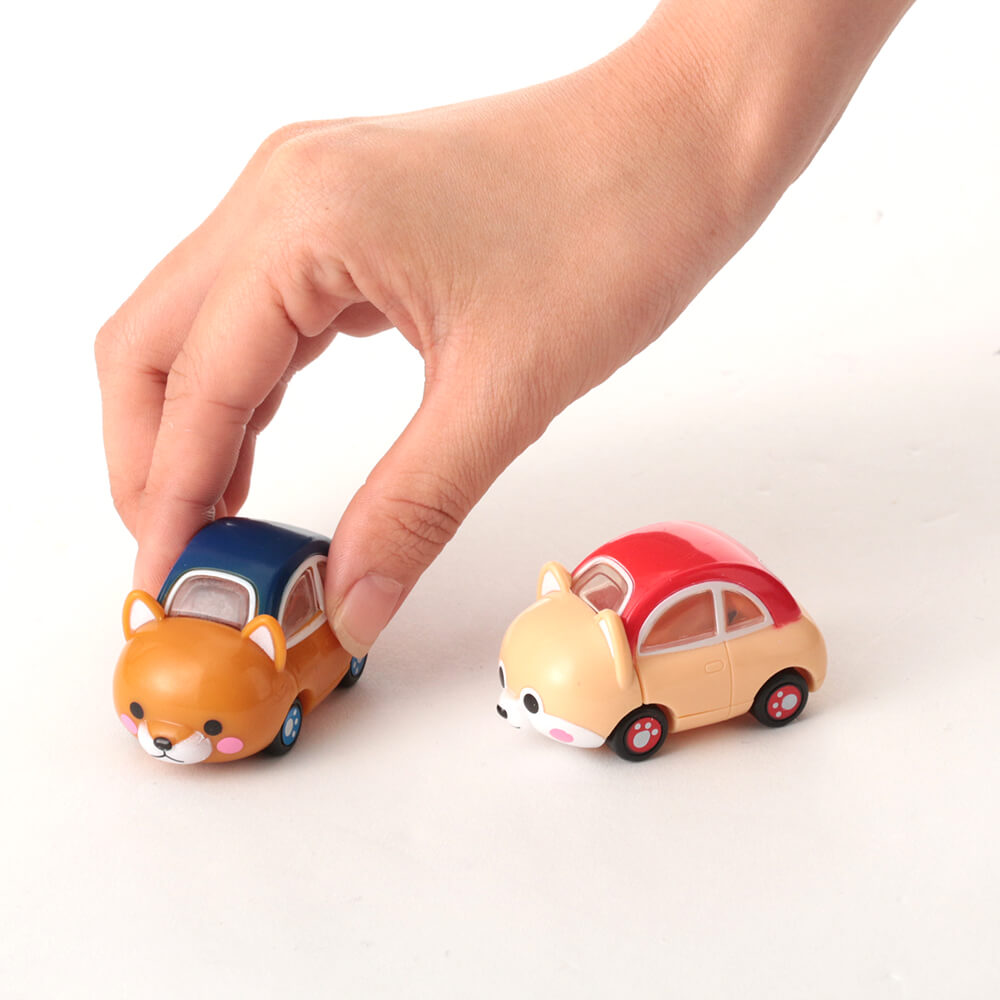 Katoh-san: It is not something like going ahead if pulling it down, this is a mini car of Mameshiba Sankyodai.
--- Wow, I have never seen such an original item. Very adorable. Like Tomica.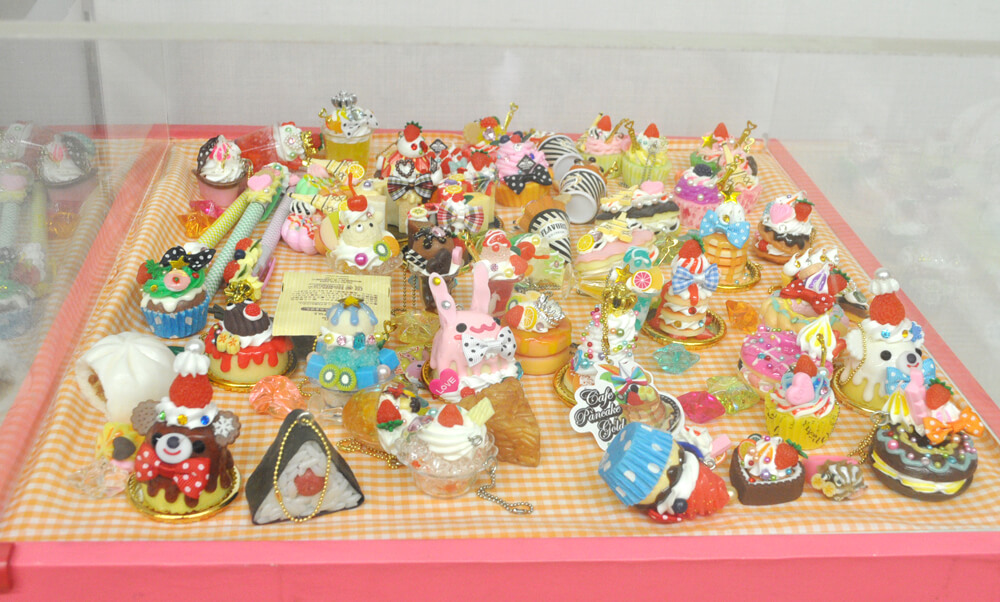 Katoh-san: These are accessory of food samples. They are also a popular item which we got orders immediately after we released.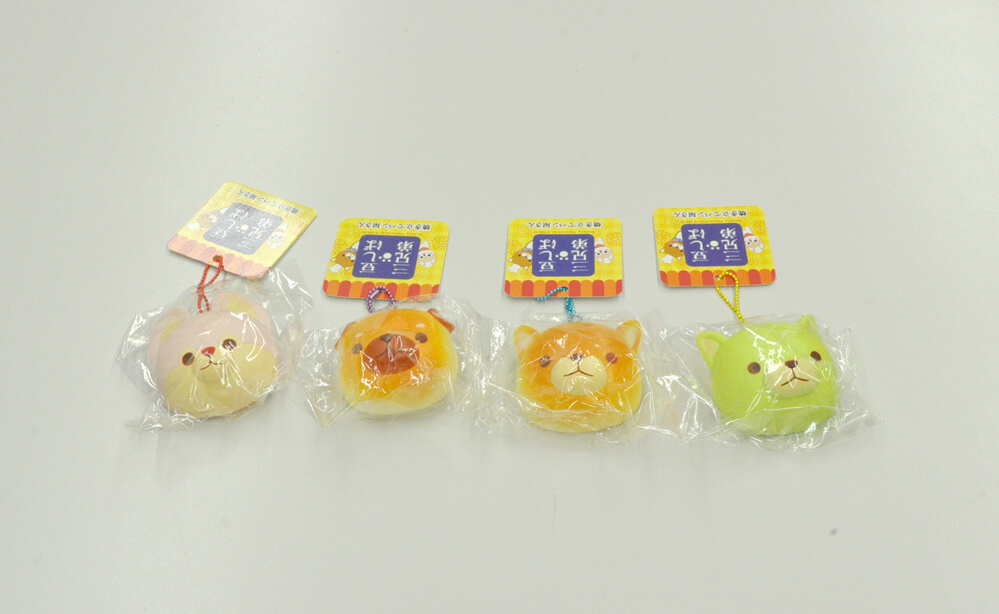 Katoh-san: Here are the squeezes of Mameshiba Sankyodai. We heard that squeeze is popular globally, especially in USA in the past few years. That's why they are also popular.
--- Amazing touch! It might be good for stress relief.
The other ones are here: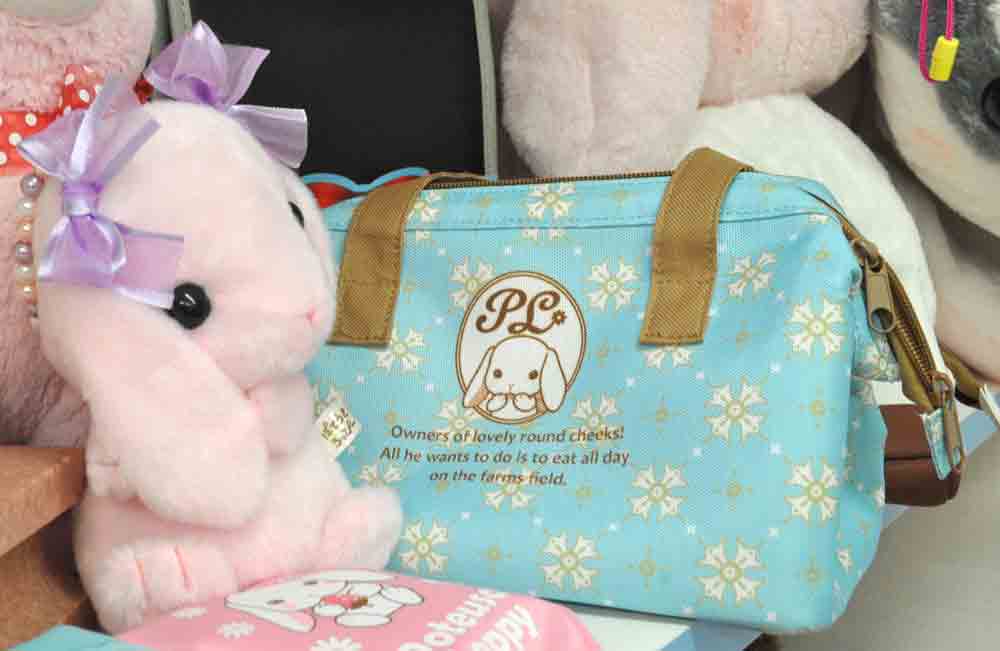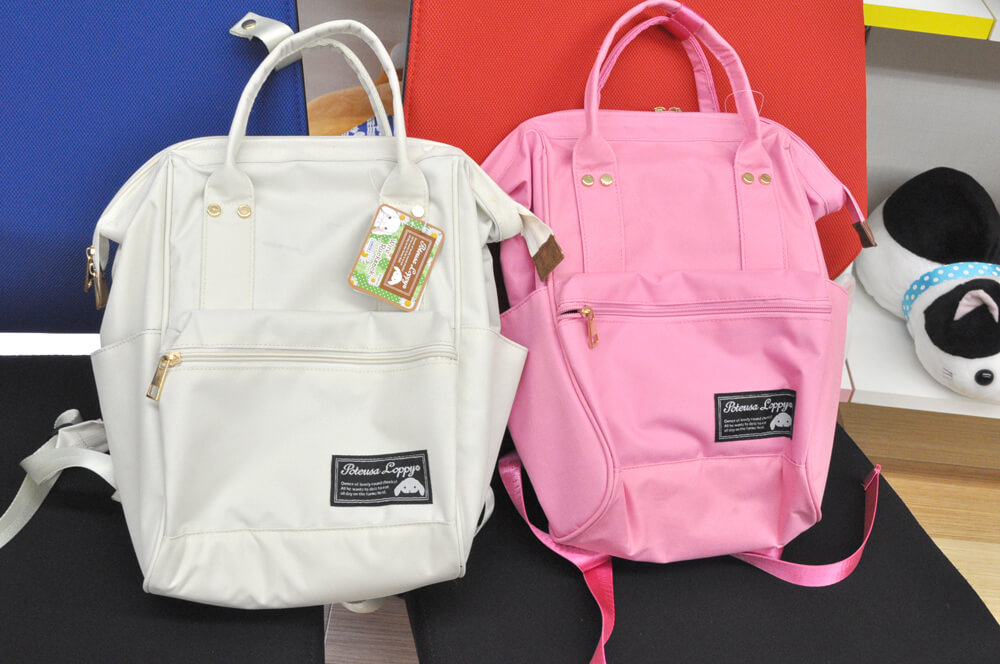 Poteusa Loppy's Bag,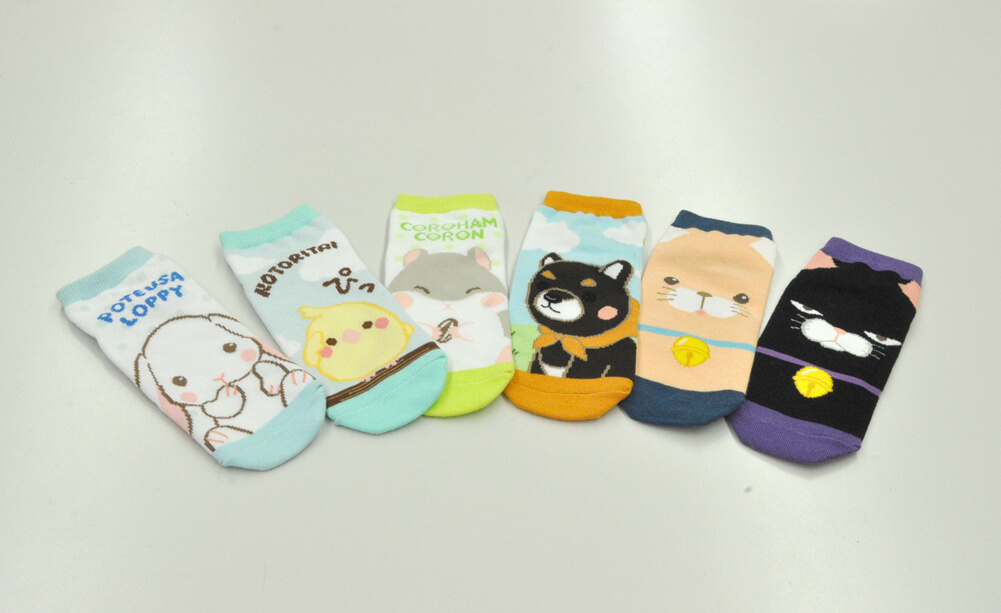 The socks which are supplied for limited channels,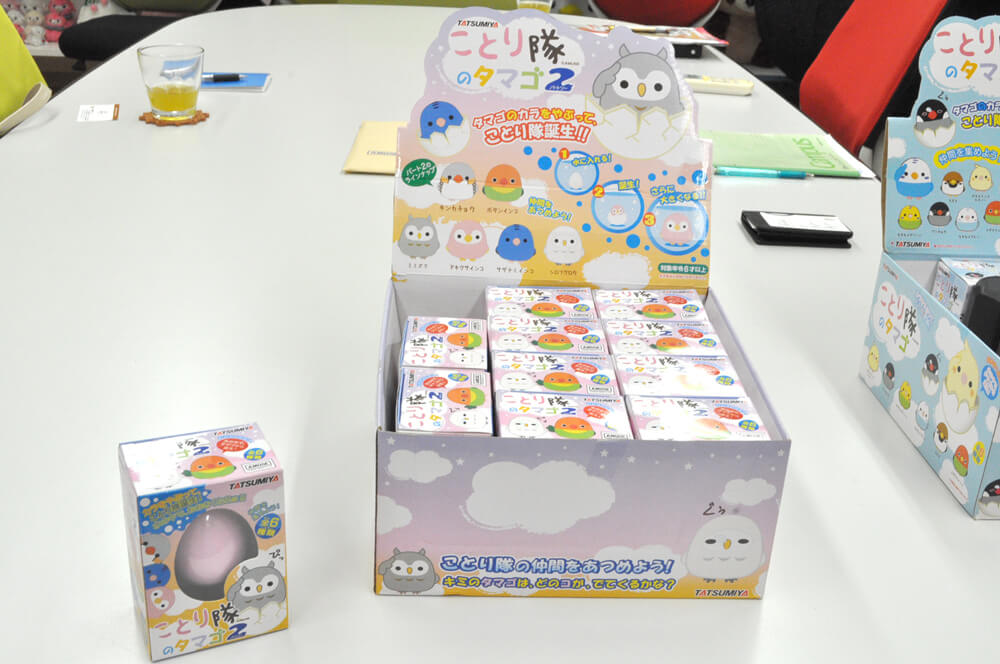 original and unique item which Kotoritai is born after you sink it in water.
walking stuffed animals which are very popular at the game center.
Not only the stuffed animal, but also a considerably wide product development has been done this year.
> See More The Amuse's Latest products
What Is The Recent Popular Line, Puchimaru Series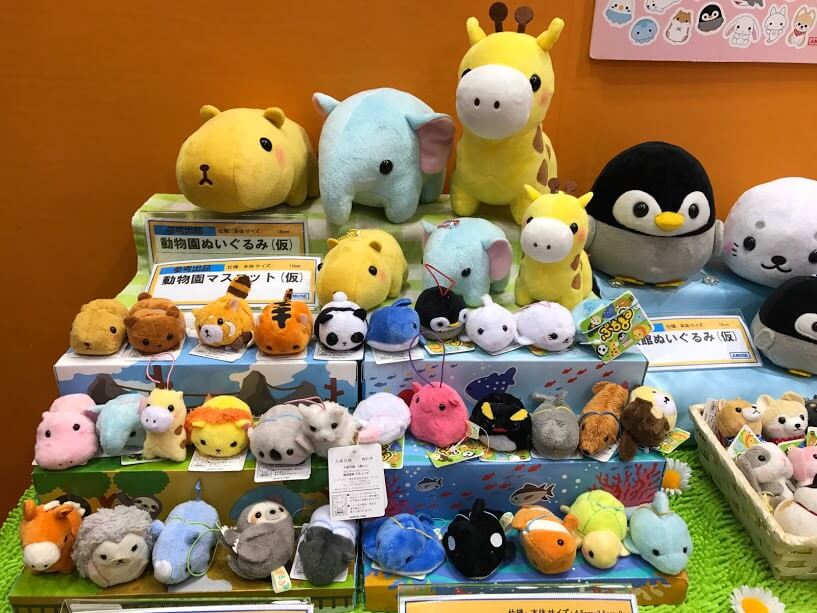 --- Recently, I often see that the Puchimaru series are released? Did something happen?
Iwakura-san: Yes, since they were hit among game arcade's market, we started to release 2 titles each month. Roughly, there are two versions, standard non-character animals and amuse characters.
I guess that the size or value is a reason why it was hit. At the game arcade, they are popular among the girls who do love to collect. Originally, the crane games are the sale shelves the game arcade. The demand for easy-to-take things is high, so there is a demand for things which are small and easy to take. Therefore, I think that the needs suited.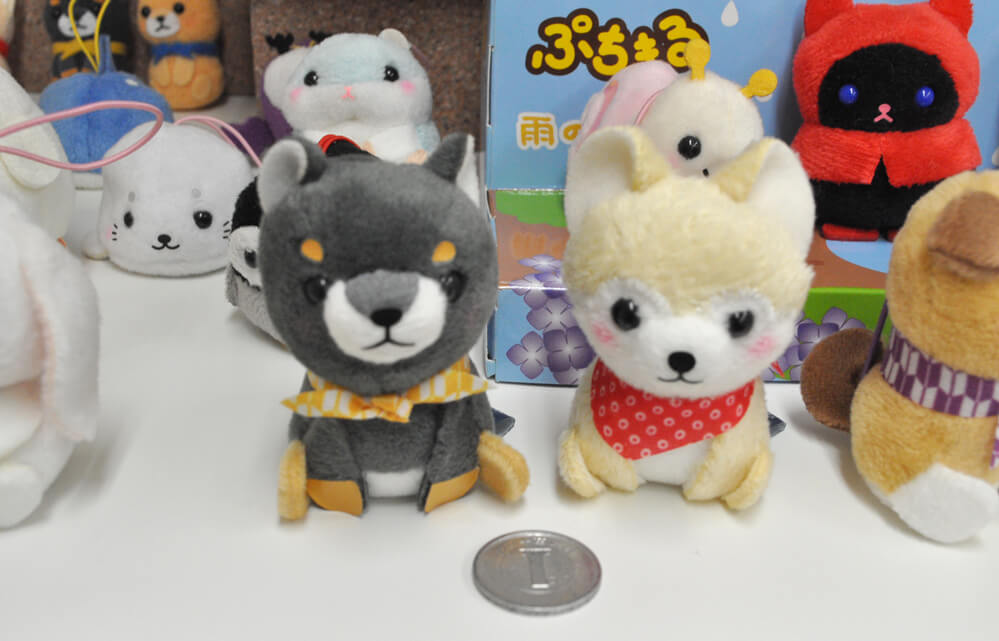 --- There is an image that the small one can be easy to get.
Iwakura-san: I prefer to play the crane game if I can think it easy to get at once. Lol Especially, since the age group of the target is young, easy-to-get is the reason why the series hit.
Originally, since this series is for the arcade game, the price of the item that the game arcade is fixed due to the rule. So, the price is cheap as the retail store's one. Even if that price is retailed or sold at the game arcade, it is affordable price.
The size and the price perfect as a merchandise for retailers to handle them as well. These series are the one which is not the character among amuse. In the near future, we are also considering the development larger sizes.
Extremely Popular Amuse' Products at The Japan Expo in USA
Iwakura-san: We visited the Anime Expo in Los Angeles in July at the first time.
--- Oh, did you exhibited there?
Iwakura-san:
Since we heard that there are many exhibitors dealing with Amuse's items. There were many local adults such as Otaku and Japan lovers. I saw that there are many companies doing temporary retailing.
*Just image
--- What kind of things were popular?
I feel that some people who bought Puchimaru, besides with several ones. I heard that the dinosaurs are popular in USA, especially Tyrannosaurus.
--- Tyrannosaurus? Children bought it?
Iwakura-san: No, there were only adult Otaku and the people who do like Japanese culture in the venue. In addition, Taiyaki as well. Eventually, they like Japan-like things?
--- I wonder that!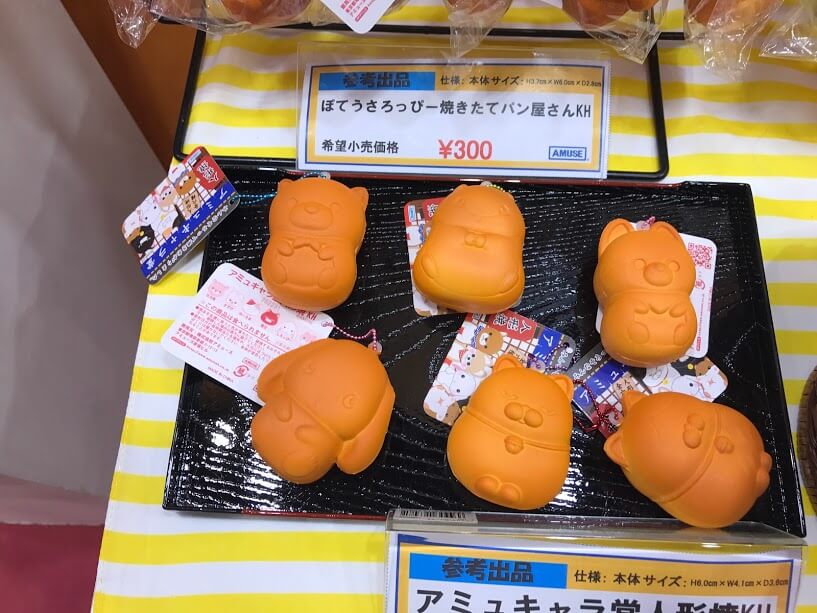 Those who were exhibited there also bought bags and cushions as private items. Lol
Basically it is not only a place to sell stuffed animals, but also various hobby goods, figures and anime goods, books, plastic models, super alloys etc.
There were many retailers dealing with Pokemon, Nemuneko, and we Amuse as a character thing. Surprisingly, Sanrio and that the popular character companies were not there.
Amuse had enthusiastic fans, those who do Cosplay of amuse characters such as loppy and alpacas and DIY using amuse products.
I saw the person who was carrying a tutinco backpack, so I wonder that because we did not manufacture it. Then, I asked about that, so she said "I made it attaching a zipper on a stuffed toy by myself". Lol
How did the popularity spread?
--- How did Amuse's popularity spread? Were there local reviews generated and spread naturally?
Iwakura-san:
I heard that the popularity gradually appeared from event sales. Although we did not promote by ourselves, it spreads naturally. Today, there are many retailers handling our items in Japanese Expo around the world.
What is the "Made in Japan design" of the amuse?
Iwakura-san:Also, I visited the Japanese shop that deals with our products. Basically, the local tourists come there. Their main item are the Made in Japan design.
--- What kind of Made in Japan design does Amuse think?
Iwakura-san: Although it is just our way of thought, we think that it is "the sense of color", pale color. Is it near pastel color? For example, when we discuss the products all the time, we arrange the brothers of black in order. But we choose pretty pale color things that are not real black. Why? Becasue we think that it is a fine sensibility in Japan. I think that the difference in Japanese sensitivity to the color can be expressed in color.
Our products are Made in China, but thanks to "Japan-likeness", our products are wanted and we can deliver to people around the world.
--- There are the demand from those who really want Japanese things.
Iwakura-san:
Even if we tell the one retailer that we can also ship directly from our factory in China, but the retailer said "please ship via Japan with a box written in Japanese. We were surprised!
In addition, there is a character of hamster called "Coroham Colon", but it sells well Because it is said "the rat can live long" in China. Obviously, there are so many copies. Since there are many copies, we guess that it is popular!
Activities of Dog's Year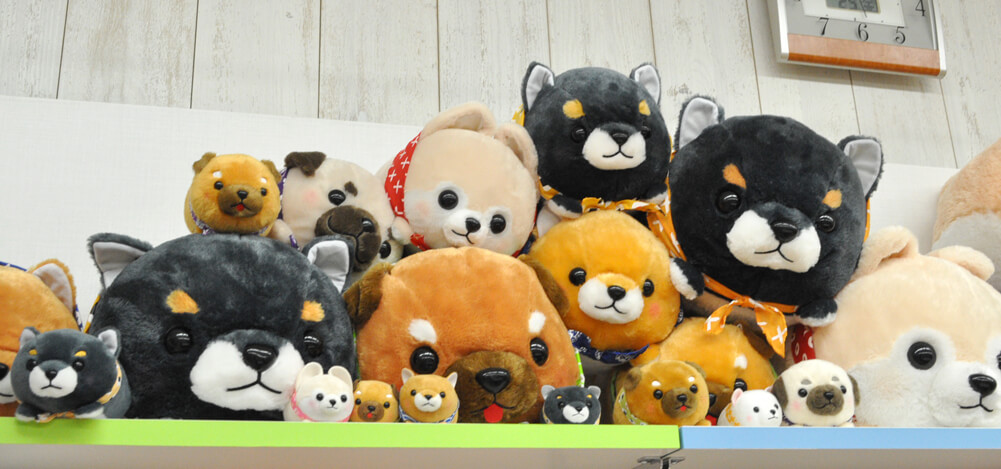 --- Next year's zodiac is dog. Speaking of dogs, Mameshiba Sankyodai! What plan will you have?
Iwakura-san:
We will join an event at a department store in Hong Kong as the New Year holiday event. I will share it again as I decide the details.
Also, Mameshiba Sankyodai were adopted in the design of New Year 's cards of the print shop. You can select the pattern at the national print shop.
Kigurumi
--- I came in and noticed, the kigurumi costumes have increased, right?
Iwakura-san:
Right. It has increased. We use them at the event like a game arcade. Even if the individual apply, you can borrow it.
Sometimes two costumes per one character. After a kigurumi costume appeared, that related product can be sold well!
--- Perhaps there are opportunities for overseas business trips of them? If you are interested in, please contact us or Amuse!
Outlook for overseas expansion in the future
--- Finally, could you please let me know your future overseas development?
Iwakura-san:
We would like to consider the handling of licenses to eliminate fake items.
Since the popularity has expanded steadily, we would like to work on so that we can deliver products to our customers with safety.
Thank you for a wonderful story of Amuse and reading this article!
Amuse is a company manufacturing the products with a strong feeling, "Want to deliver cute and Japan-like stuffed toys item to all over the world".
Then, Amuse offer a special gift campaign this time!
↓ ↓ ↓
Campaign Details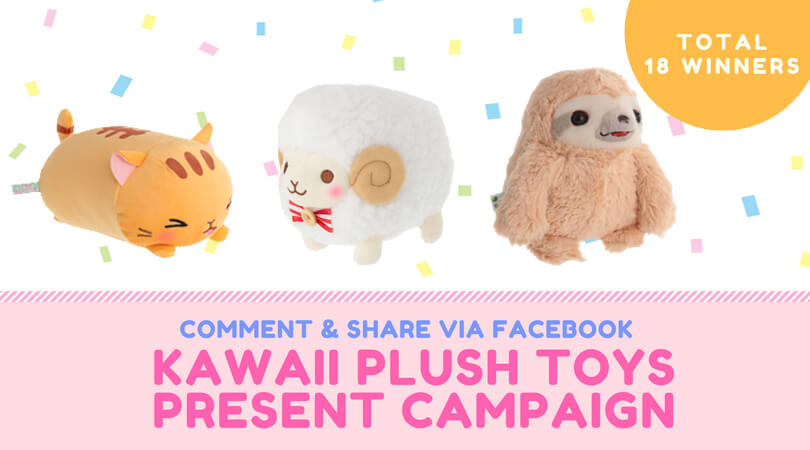 18 winners can get for free! Get a cute and fluffy plush toy from Amuse, a very popular stuffed toy manufacturer all over the world! Join us immediately!
[Prizes]
One item per one person who get a prize from 18 plush toys
* Products will be selected by us.
Sloth Mikke
Tsumikko Marukuma Pola
Bchya Neko-san
Round Mameshiba
Mochikko Tsuchineko
Marukuma Pola Circus
Wonderful Wankotai
Kuttari Mameshiba Sankyodai
Yumekawaii Pometan
Kotritai fromegg
Nekokkaburi
Playing Manchikan
Small Fox with Fluffy Tail
Candy Teddy Bears
Poteusa Loppy Denim
Mochikko Nekonyans
Usadama-chan Fancy Ribbon
Fluffy Natural Wooly
[How to Apply]
1. Read the Amuse interview article.
2. Comment & share the image of Amuse, the impression that you felt through the article, and the stuffed animal that you would like to the Facebook post.
3. If you get the prize, please post the photo to Facebook or Instagrams!
Please attach a hash tag "#Amuse_kawaii_cp" !
[Period]
2017 25th Oct. - 10th Nov.
[How to Announce]
We will individually message to the account which you applied in around the middle of November.
Since we have set a reply deadline, please note that the application will be invalid when there is no reply even after the deadline expires.
What's SUPER DELIVERY?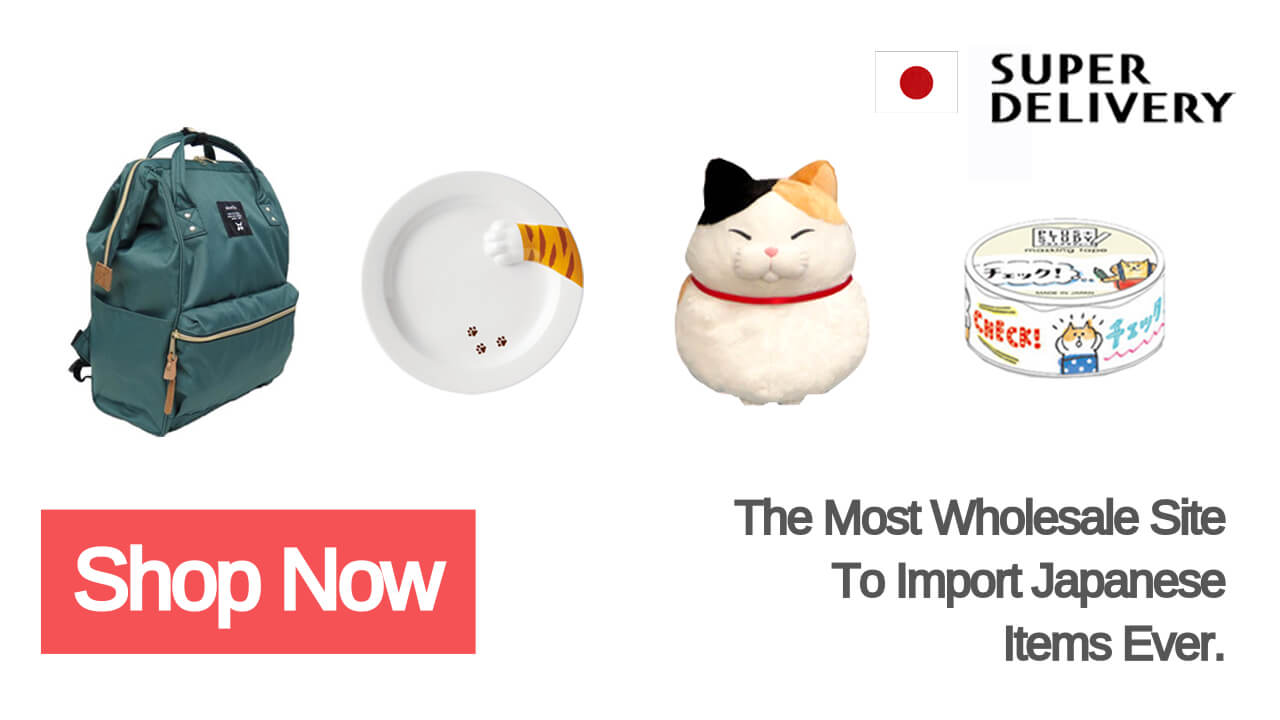 SUPER DELIVERY is a Japanese largest wholesale e-market place. Import high quality and design products from Japan shortly!
Sign Up Here