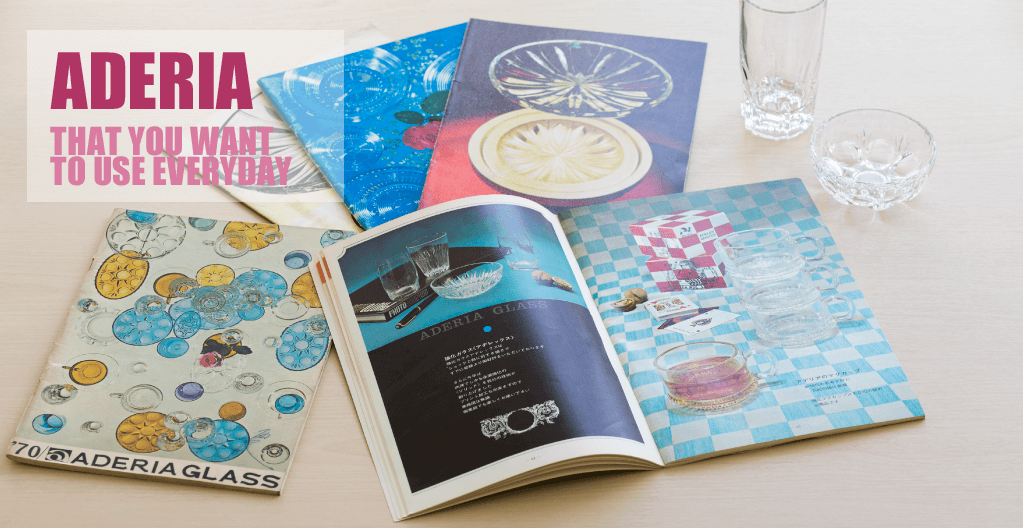 Happy New Year! It seems like yesterday that I was preparing for winter, but the new year has already come. I think we should get ready for spring. Last year, Alyssa and I went to ADERIA's new product presentation. Would you like to take a look at some of ADERIA's products with a warm spring mood?
12 Colors Glasses, Daruma & Mr. Fuji
* These products are 2019 Spring New products, so they have not been updated on the SUPER DELIVERY website. They will be updated soon, so please kindly wait for a while!
12 Colors Glasses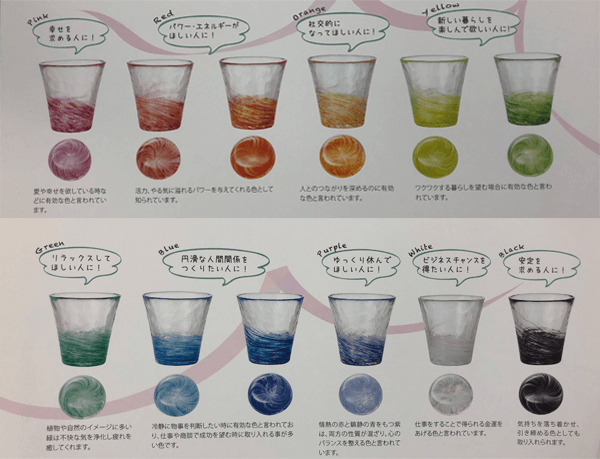 A color that you don't normally care about has a lot of energy. Why don't you put ADERIA products around you in the colors you want, such as colors that help you keep it alive, colors that can help you calm down, colors that stimulate your appetite, or colors that move your mind? There are a total of 12 colors, so pick the color you want!
Pink - It helps when you want love or happiness.
Red - It's a color that helps you gain energy and positivity.
Orange - It's a helpful color when you want to have a stronger relationship with people.
Yellow - It's said to be a helpful color when you want to live an adventurous life.
Green - It is said that green, which reminds people of plants or nature, controls unpleasant emotions and relieves fatigue.
Blue - It's a helpful color when you want to judge things calmly. It brings good luck when you want to succeed in your work.
Purple - Purple, which has both red of passion and blue of relaxation, has both the characteristic of colors so that it helps you keep your mind balanced.
White - It's a color that can increase the chances of money you get from working.
Black - It's called the color that helps calm your mood and strengthen your mind.
Daruma & Mr. Fuji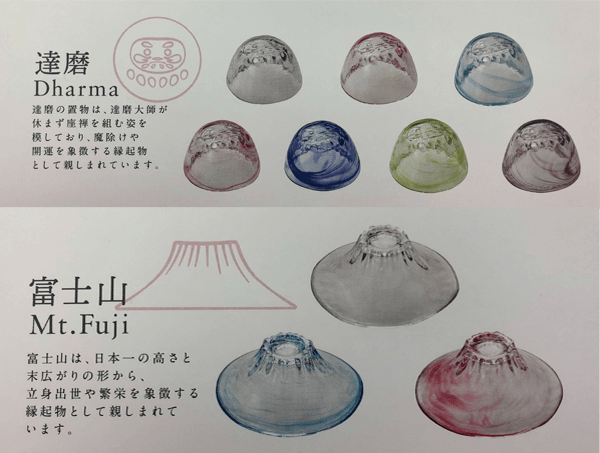 In Japan, there is something called ENGIMONO to wish for good. It's said that if you have this in your body or at home, it brings good luck and defeats bad things, and it's a pretty product that matches the origin of this ENGIMONO.
Daruma, who is constantly sitting and praying, is said to bring good luck against evil forces, and Mt.Fuji is the highest mountain in Japan, which symbolizes success or hard work.
JAPANESE SAKE GLASSES
* These products are 2019 Spring New products, so they have not been updated on the SUPER DELIVERY website. They will be updated soon, so please kindly wait for a while!
There are many differences in the individuality of Japanese alcohol. It tastes good, but it has different levels of flavor, and it makes us happy with a variety of different flavors. When drinking these various Japanese drinks, what is the basis for the glass? In fact, depending on the shape or thickness of the glass, the smell or taste of Japanese art may be more noticeable. From now on, when you drink Japanese alcohol, be careful about drinking it and enjoy it even more!
EDO NEKO GLASS

In every age, cats have fascinated the people. Kuniyoshi Utagwa, the leading ukiyoe artisto of the late Edo period, was no exception: he was known as a wold-class cat fancier. The cats in Kuniyoshi's paintings are charming, attractive, and also humorous. "EDO NEKO GLASS" arranges ukiyoe painting by Kuniyoshi Utagawa, reproducing them on glassware with modern technical methods.
KITTEN PAW GLASS

It's a cup that looks like a cat's paw. There are three patterns in total, and tow the cup size of 120ml and 300ml. The stress of today, with a cute cat foot-shaped cup, would melt easily. Also, it would be a perfect gift for your cat-lover friend!
FOOD CONTAINER
It is a wide-mouthed bottle whose contents are easy to take out. Its colorful lid could make your kitchen brighter and transparent bottle could make it easier to check what you put. Sometimes, it would be interior design by just putting the food container on your kitchen.
Finally
ADERIA has a Japanese taste with its own sleek design. If you like Japanese culture or there is any friend who loves Japanes stuff, the products from ADERIA would be a perfect one! Please Look forward to ADERIA's new products, too. Have a happy new year.
What's SUPER DELIVERY?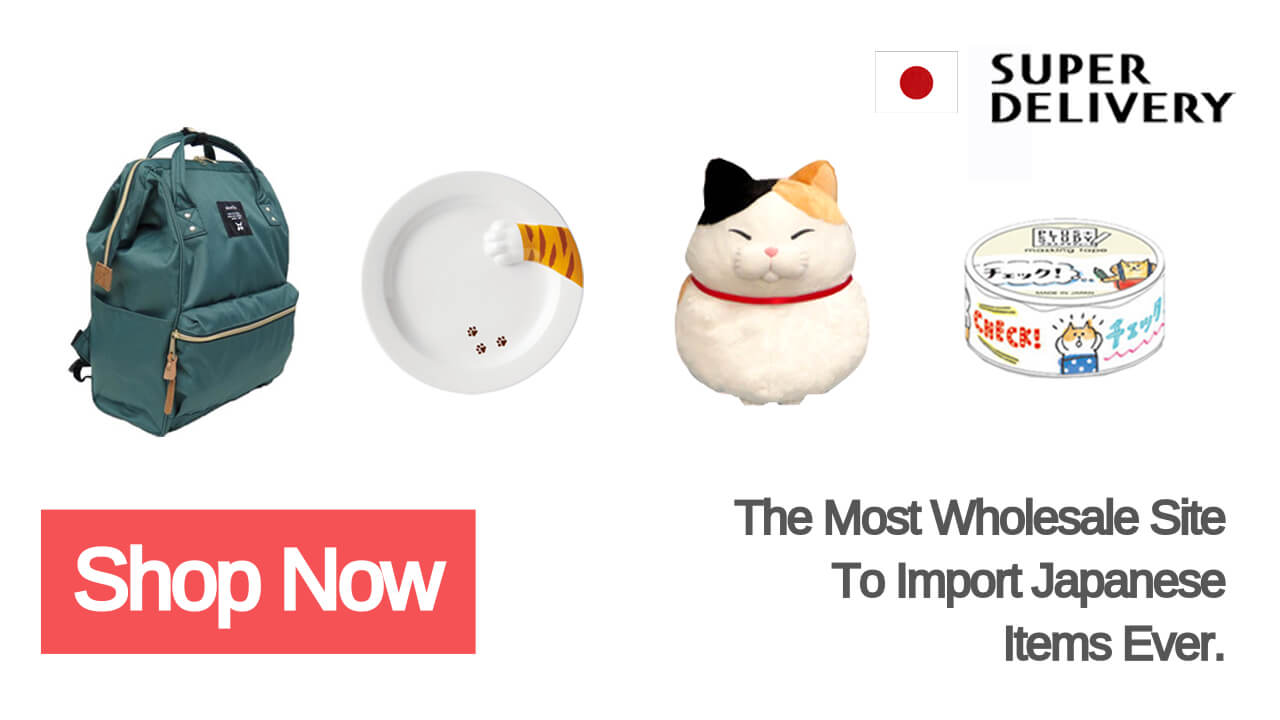 SUPER DELIVERY is a Japanese largest wholesale e-market place. Import high quality and design products from Japan shortly!
Sign Up Here
>