Can you realize all the skin care such as the measures for deep cleansing, moisturizing, tightening face lift, acne improvement, dullness, wrinkle at home without going to the esthetics?
Actually, the facial instrument of Made in Japan can realize that at once. Since I have belulu's premium gold, I would like to introduce its usage and effects at this time.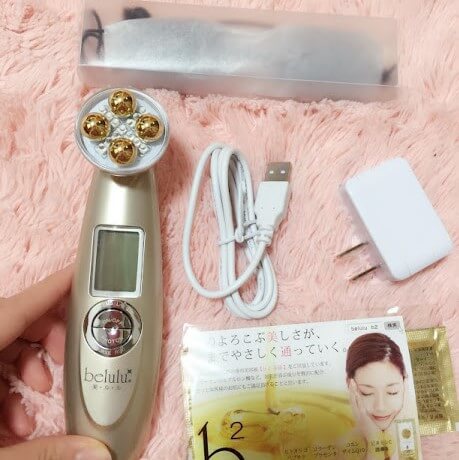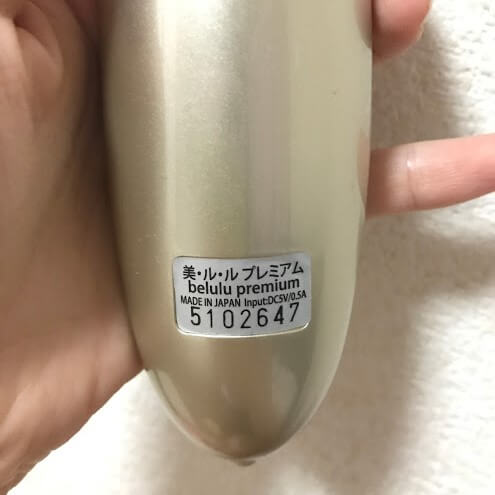 24K Plating
First of all, the box contains a facial equipment, USB charging cable, AC adapter, shielding glasses, instruction manual. belulu's premium gold has a beauty-treatment function of LED light, so shielding glasses are included. That is kind. Plus, since the voltage is AC100V to 240V, it can be used directly if you live in the country except Japan.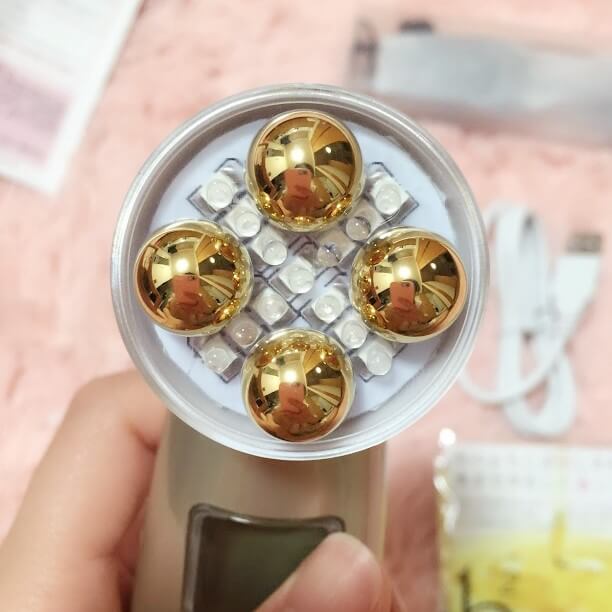 The part of the head is 24K plating, and collagen, elastin, hyaluronic acid can prevent drying and moisturize the skin. It would be perfect for those with dry skin like me, wouldn't it?
Six Functions of belulu Premium Gold
Electro Portion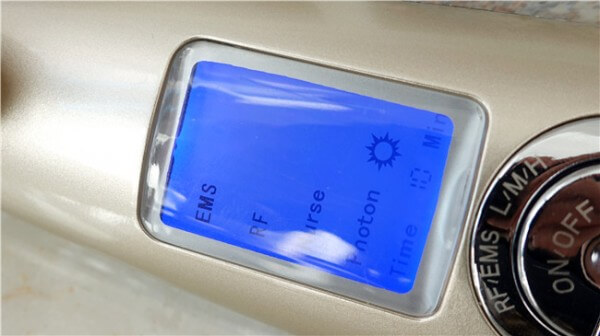 Human skin cannot absorb the ingredients such as collagen and hyaluronic acid by only massage. The electroporation function of belulu makes it easy to introduce macromolecular components by giving special electricity.
No needle Mesotherapy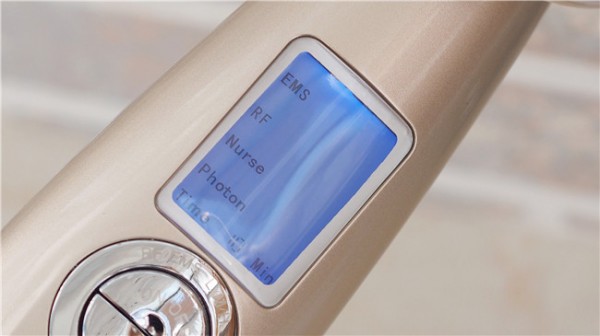 As the same as electroporation function, since it can make a pathway of beauty essence with special electricity, it can infiltrate various skin care ingredients to the stratum corneum and give firmness to the skin.
EMS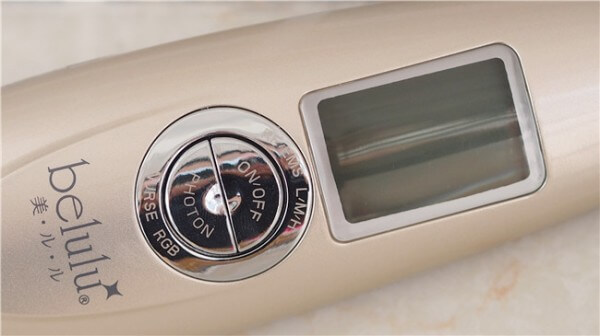 This EMS is not the shipping methods. This EMS is a function of muscle exercise caused by giving stimulation to the muscles, tightening wrinkles and sagging.
I tried using it, I felt that massaging with EMS for one minute is equivalent to 30 minutes manual massage effect.
High Frequency RF Heat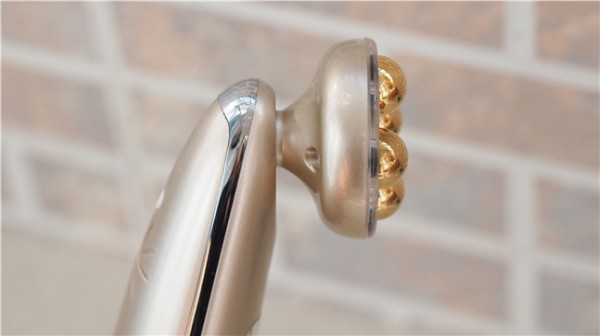 When I use a seat mask at home, firstly I always let the pores open with a hot towel. After that, I will use a mask.This procedure permits the essence to penetrate the skin.
However, the usual hot towel only warms the skin surface, but it can not reach the dermis.High-frequency RF heat stimulates the muscles, and raises the temperature of the skin to the dermis, penetrates the absorption of the essence more. It gives elasticity to the skin.
Vibrating Massage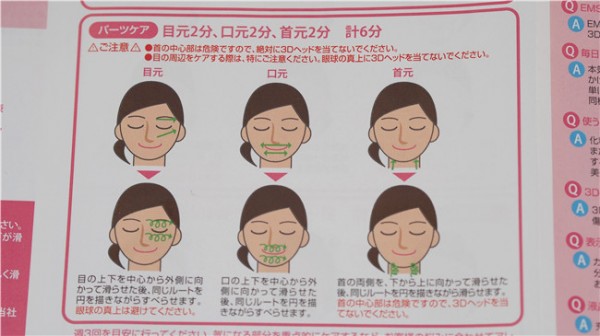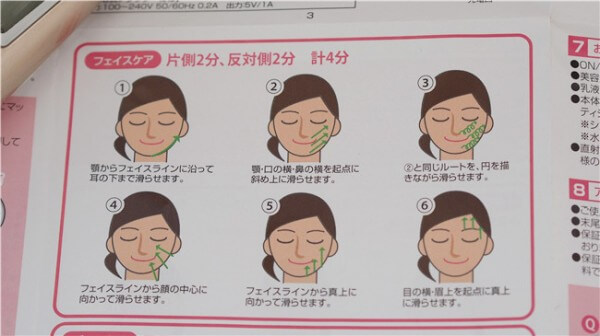 Skin cells stimulated by activated blood circulation by vibrations make it easier for cosmetic ingredients to penetrate deep into the skin.
In addition, depending on the way of massage, waste products will be easier to eject from the body. (The way of massaging is like the image above.)
Beauty-treatment of LED Light
It is the most popular item on beauty-treatment way. With light of different wavelength, it approaches directly to the skin trouble. Since the wavelength is completely different from the ultraviolet rays, it will not hurt skin cell. Do not worry about that.
I introduce each light below.
■Red LED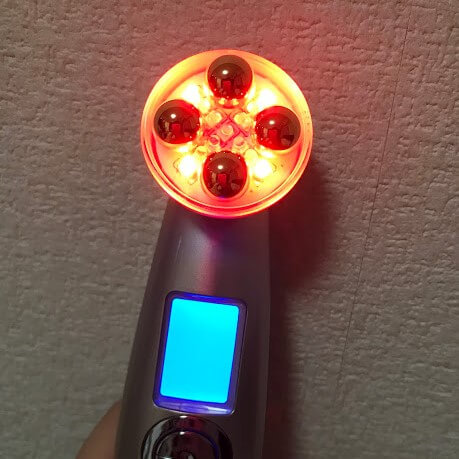 Red LED is the most item we can see at the beauty-treatment.
It promotes the regeneration of collagen and makes fine lines wrinkle less noticeable. Besides, your makeup stays on well. I had ever regularly received a red LED at beauty-treatment.
However, I had to go there, so I got tired. With belulu, I would be glad that I can care my skin easily at home.
■Blue LED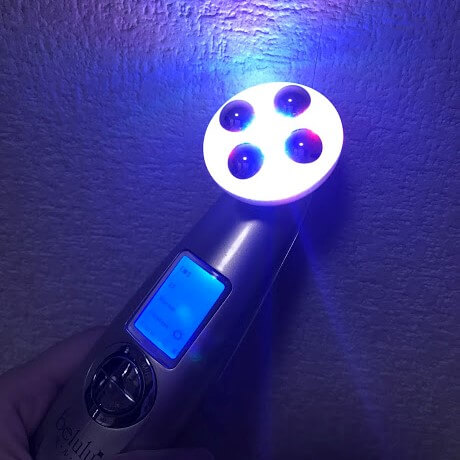 Blue LED is effective for stains and dullness.
It is not possible to improve within a couple of days, so we would recommend that you keep to use it daily.
■Green LED
It suppresses the active enzyme which becomes source of acne. I have no acne skin, but I will immediately use green LEDs when acne is about to appear.
As the acne does not get so red in the next morning, I realized that this beauty care machine works well.
■All light LED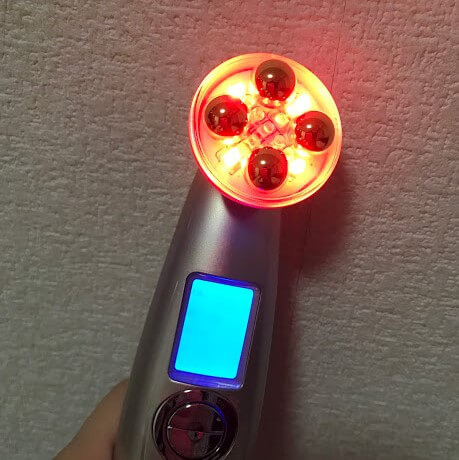 Total care is possible with all light LEDs. Those who think that it is troublesome to exchange for each LED should use this. Don't forget that, please wear shielding glasses when you use this function.
Summary
The benefit of belulu's premium gold is what you can combine LED and other functions freely. You can also introduce the beauty material into your skin using the essence at hand. But twice a week is enough.If you get nutritious too much, on the contrary, it places a burden on your skin. Thefore, please be careful. You can use LED light treatment every day.
My skin becomes dry easliy, wrinkles tend to conspicuous if I do not care my skin.This facial instrument gives you firmness to your skin with 24k plating, compared with ordinary ones.Plus, moisture of the skin does not dry easily, it enters into your skin deeply, it moistens.I guess that it matches me. Especially, the skin of the next day is different after I use it. I feel like my skin gets a clear feeling.
What do you think about belulu? Why do not you try? With this, you can do perfect skincare at home, and you do not need to go out to beauty-treatment!
belulu still has many other types. If you are interested, visit the following page.