Today, the temperature in Tokyo rises to 22℃. So I don't know how to wear it. Next week, Tokyo's cherry blossoms will blossom, is said to be the earliest in recent years flowering. But there is sadness in the pregnant, why? Because the most annoying mosquitoes are coming!
Today I will introduce Japanese pesticides to everyone. Let the mosquitoes nowhere to hide!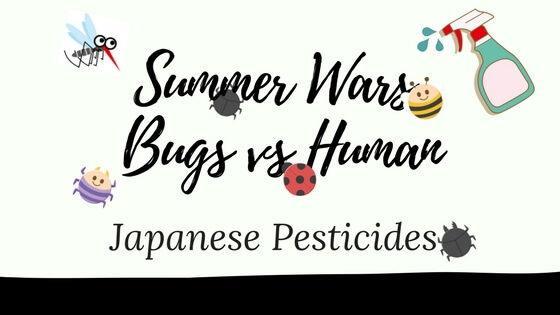 Mushiyoke Barrier Black Insecticide 2 Pcs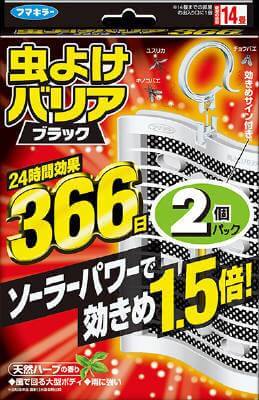 By Fumakilla. The mosquito-proof product used in my home is this one. Moreover, it has been used for nearly two years, and now it is still very effective. (Not recommended. In fact, I'm just too lazy to change.( `ー´)ノ) There is a pharmaceutical storage bar in the middle of the product, so it can be used for a long time. The effect is doubled. It is my most recommended product.
Kumamon Insecticide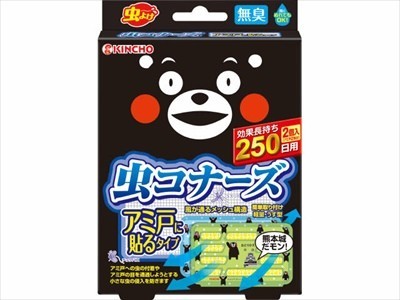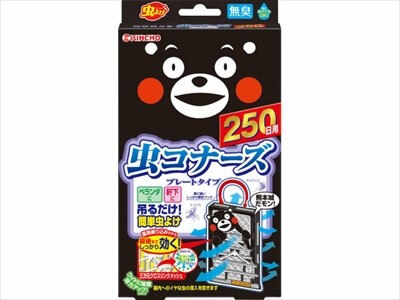 By Kincho. In recent years, this kind of product has become popular. You just hang it in the vent and you can use it, such as windows, doors. The manufacturer compiles the medicament in the grid of the product, and as long as it is ventilated it naturally emits the insect repellent ingredient. The biggest feature is the absence of unpleasant odors. One piece can be used for 250 days. If there is no place to hang, then you can use the same type of paste products. The shape of this product is also designed to be Japan's most representative Kumamon, is not very cute?
Rilakkuma Insecticide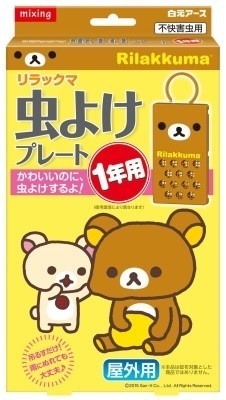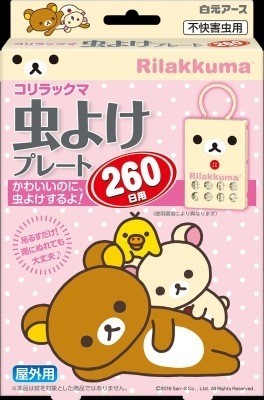 By HAKUGEN. Cute Rilakkuma. This product is suitable for the courtyard!
Snoopy Net Insecticide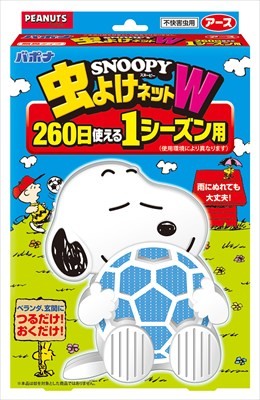 By Earth Chemical. If because there is no place to hang, so can not use the above hanging type products, and do not want to be affixed to the doors and windows. Then I recommend to you this kind of placement product. Then, I recommend that you use this placement product. Cute Snoopy. You're going to love it.
Docodemo Vape Set Metallic Gray Insecticide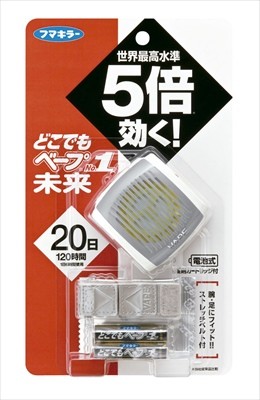 By Fumakilla. Wrist-type mosquito protection device. This is the first portable electronic mosquito-repellent device in the Japanese market. One potion can be used for 20 days and the insect repellent effect is the highest in the world. This one is the first to be sold every year!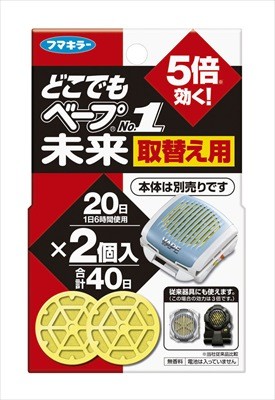 We also offer refill.
Docodemo Vape Set Hello Kitty Insecticide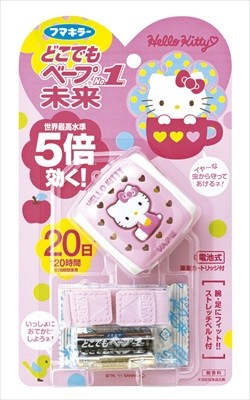 By Fumakilla. Hello Kitty insecticide. The kids are going to love it.
Docodemo Vape Hour Set Blue Insecticide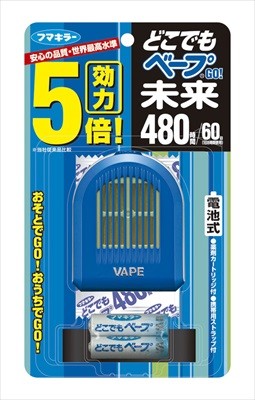 By Fumakilla. The products in this style can be put in a few more at home. Put it all over the room, so that mosquitoes have nowhere to hide. So you don't have to worry about getting bitten all summer!
Ring Insecticide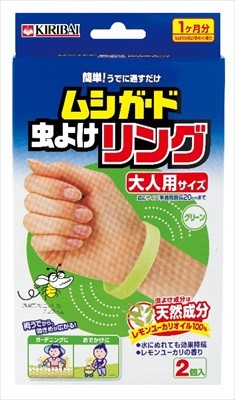 By Kincho and Kiribai Chemical. Do you feel inconvenient to carry too many items when you go out? Then, you can only take this ring go out. In addition to the color round ring, there are lovely animal shapes. The children will also like it.
Vape Skin Mist Insecticide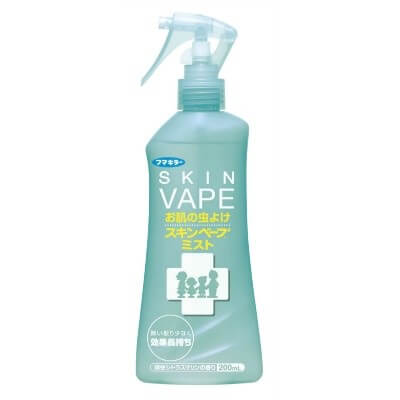 By Fumakilla. Besides being effective for the general mosquito, this product is also very effective for ticks! In addition, it has been added hyaluronic acid composition, so there is moisturizing effect. It can bring back all the moisture from the summer sweat. The refreshing citrus taste makes people feel comfortable, and there is no unpleasant smell. It can be used every day from children to adults. Many of the stars who participate in TV shows use this product.
Black Cap Insecticide Cockroach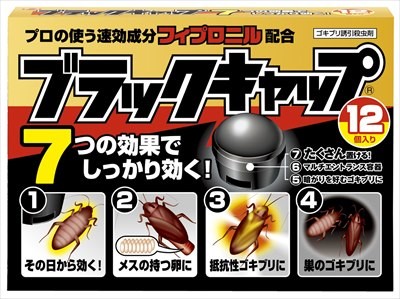 By Earth Chemical. Cockroaches are a creature that everyone in the world hates! Why is there such a creature? It doesn't make any sense at all, does it? And its vitality is still very strong, no natural enemies. If you kill it, it may also spray the egg out of the body. That's unthinkable.
Fortunately, there is a very effective cockroach house in Japan. It has the lure of the cockroach into the ingredients, once the cockroach entered will not come out! Throw it away at this time. This will not stain the hands, and will not regenerate small cockroaches. This product is always the first in the bestseller list. Check it soon before sold out.
Baby Seal Insecticide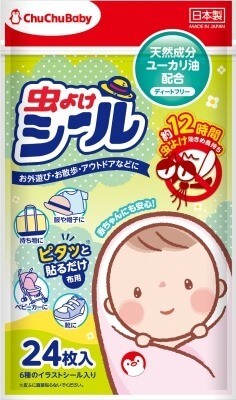 By Jekusu. If you are worried that your baby will be allergic to the skin after using spray or bracelet, I recommend this natural herbal ingredient for mosquito-repellent stickers. It is not affixed to the baby body, is affixed to the clothes, backpacks, hats! Long lasting 12 hours, so that the baby away from the pesky mosquitoes.
Wardrobe Repellent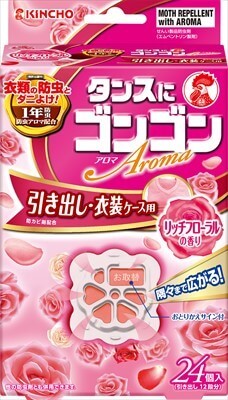 By Kincho. In addition to mosquitoes, the wardrobe bugs are also one of the problems that many people worry about. Bugs not only make the wardrobe a certain degree of damage, but also let the clothes be destroyed. Have you had the experience of last year's newly bought clothes being bitten by worms this year? Japanese Wardrobe pest protection products to help you prevent all insects. There are hanging type and the style in the drawer. Are you worried about using such a product to smell like an insect-proof agent?
Of course not! Japanese wardrobe Insect-proofing agents are fresh flowers, soap flavor. Let you rest assured that use!
Finally
This summer, no more fear of being bitten by mosquitoes. If you think it's too early to buy this kind of product now, you're wrong. This misconception can make you miss business opportunities. Because the Japanese pesticide products are very famous around the world, at this time each shop will start a large number of purchase orders every year. So, check them now!
What's SUPER DELIVERY?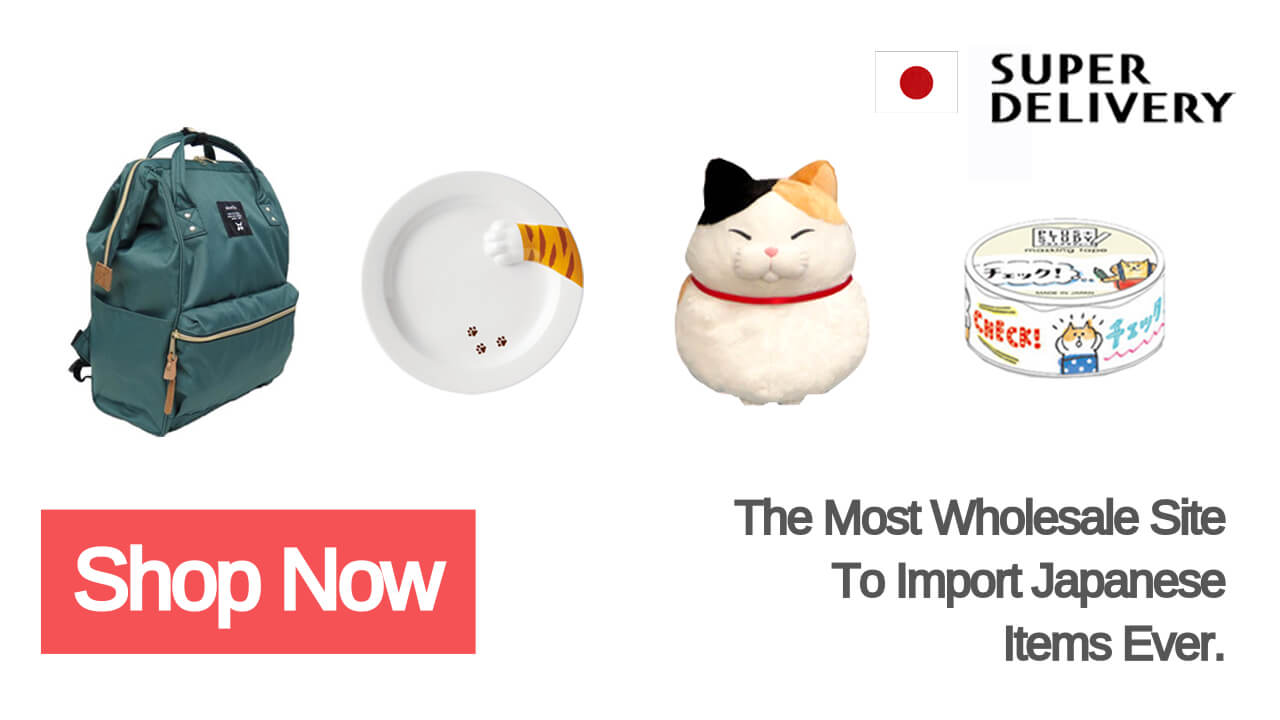 SUPER DELIVERY is a Japanese largest wholesale e-market place. Import high quality and design products from Japan shortly!
Sign Up Here