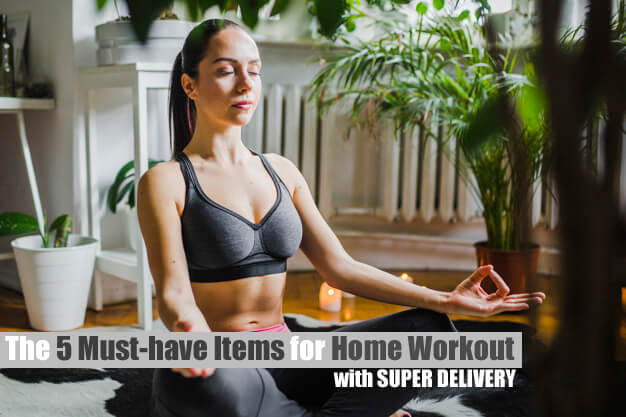 It is never easy to find time for the great gym, but home workout could be a great solution for it. By assembling a few fitness items at your home, you can make your home a perfect gym for yourself only.
1. Training Clothes
Aerobic workouts such as walking, running, and cycling require just simple clothes for it. However, if you decide to work out at home, it is required to do anaerobic workouts with your own body. In this case, you need to check your posture if it is correct or not. For this reason, you need to get some adequate training clothes that you can check your body exactly with. Moreover, training clothes that fit you not only motivate you more and but increase an effect of your fitness.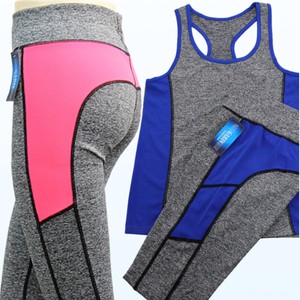 By GABIN, the training clothes for summer are going through yoga and gym for beauty and health at the same time! The backline of pants and the overall sideline color are the points. Thanks to the function of absorbing sweat and drying fast, they are ideal for training such as running, yoga, and fitness.
2. A mat
If training clothes are equipped, then you will need a mat. Even if there tons of bodyweight workouts without specialized equipment, the mat is an essential basic item for home training. It helps you to be comfortable and safe when you work out on the mat. With a mat only, you can get gorgeous abs! Please check the video and follow it. You can get a six-pack!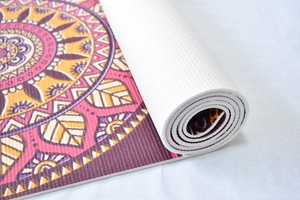 By TRYL Co., Ltd, patterned series of mats are released. Since its cushioning protects your body from hard floors. It can be used for not only yoga but also widely for pilates, exercise, and diverse workout.
3. Exercise Balls
An exercise ball is the best choice for home training. With it, you can do core exercise working on balance and stability. Otherwise, you can make use of diverse ways such as a weight bench, pushups, or leg lifts. Just sitting on it when you chill out or watch television can helps you to reduce nagging back pain.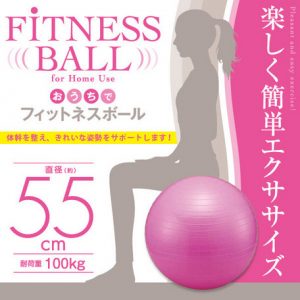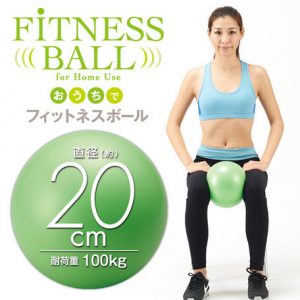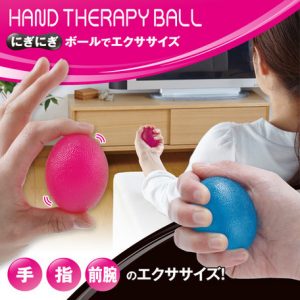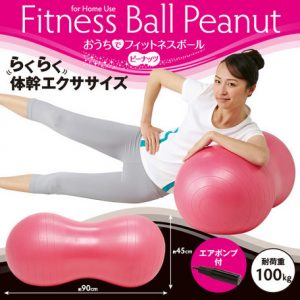 By AIMEDA, there are four types of exercise balls. A Ball with the width of 55cm can be used as a seat, so you can enjoy while watching Television or listening to music. A small sized ball with the width of 20cm can be put between your knees while sitting down. Moreover, it helps your muscles relaxed with some postures. A peanut-shaped ball makes easier to balance since it fits the body shape well than sphere type. There is an exercise ball for hands. Just grabbing this ball, you can relieve fatigue of your hands. Please check these exercise balls on SUPER DELIVERY.
4. Body Tuning Band
If you would like to give some moves to your muscles, your next choice will be resistant bands. By using these bands, you can increase the level of difficulty for many of your bodyweight moves because those are in a variety of sizes, lengths, and strengths. These bands are portable so easily stored. Please check the video clip on YouTube for an effective and safe workout when you work out with the band. The thing is maximizing muscle toning with correct posture with the bands.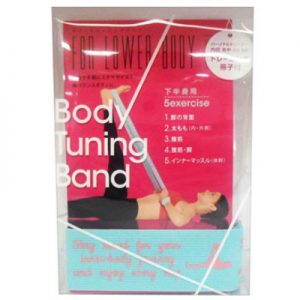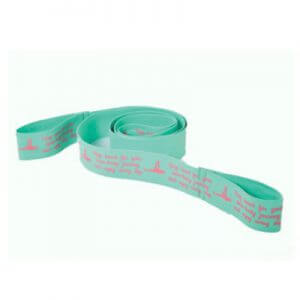 By New Japan Functional Foods Co., Ltd, body tuning band is the training band that gets taken in hand with the "cuteness" to women that do not exercise regularly. Aya Uchida from "Executive Body Tuning" supervised the training methods with this band. Please check this item on SUPER DELIVERY.
5. Exercise Fumipper Anywhere
Exercise fumipper anywhere by Dream co., Ltd. is a step up/down exercise tool introduced by Japanese TV show. It's easy to build a beauty and healthy body with simple aerobic exercise that is easy to get up and down anywhere and anytime. Its tilt is about 10 degrees in order to an effective exercise.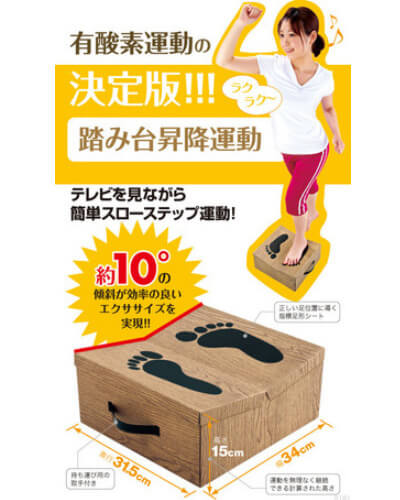 Stepping is a simple exercise that just goes up and down repeatedly and a long-lasting aerobic exercise at the same time. However, if the body continues to move in a deformed posture, the movements of the muscles and joints may become biased and contribute to the imbalance. This item helps you balance and exercise using muscles inside thighs, which are not usually used, so it can make a beautiful and healthy body. You can take it with you wherever you go.
Finally
At your home, you can build muscle and lose weight all in the privacy with those simple pieces of fitness equipment. You are free from worrying about being sweat and choosing your favorite songs while working out. In addition, you don't need to get ready to go outside. JUST DO IT. Please find more items for your own comfy gym.
What's SUPER DELIVERY?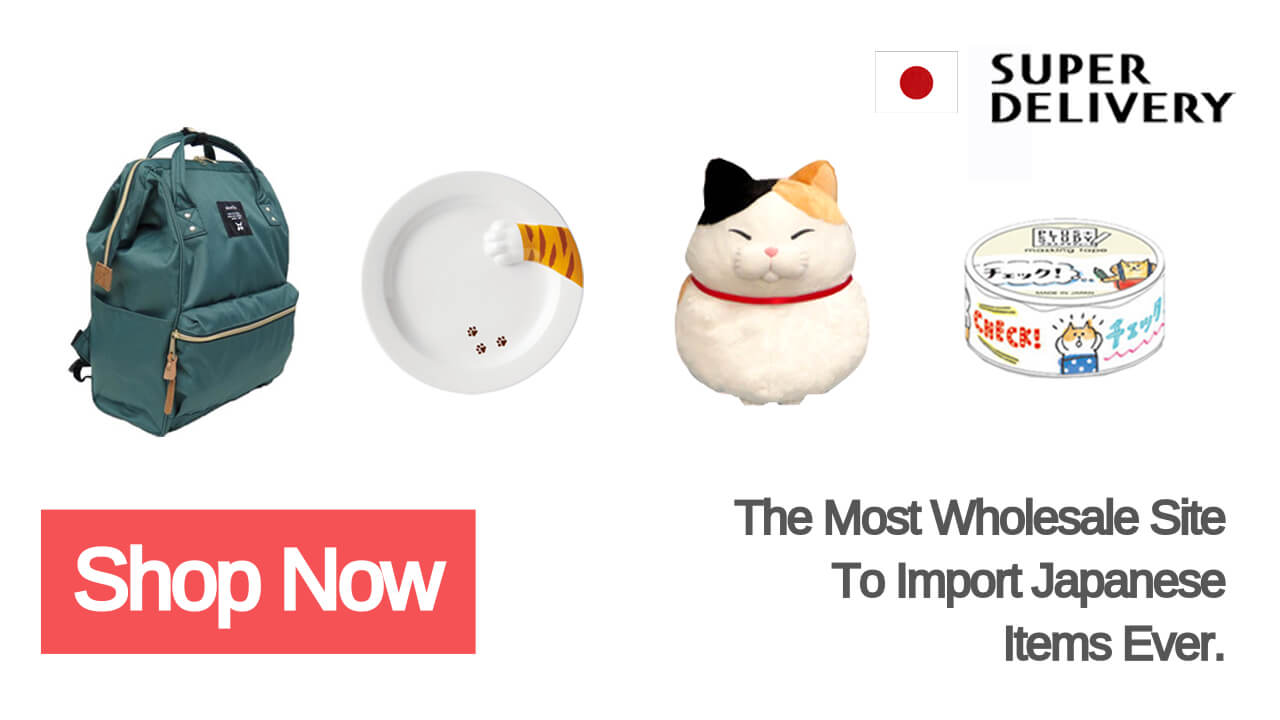 SUPER DELIVERY is a Japanese largest wholesale e-market place. Import high quality and design products from Japan shortly!
Sign Up Here