Hey! How are you doing? I'm KAZ from Find Japan Blog.
This may be rather sudden, but here's a question for you:
Do you use brushes when you put on your makeup?
I'm going to introduce the secret item, "Kumano Brush" which supports Japanese beauty.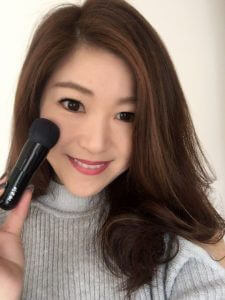 source: yocco's happy☆mamadiary
What's Kumano Brush?
Kumano Brush was originally made for writing, in the town of Kumano in the Aki District of Hiroshima Prefecture.
In 1975, it was designated as "Traditional handicrafts" as brush industry by the Minister of Economy, Trade and Industry.
Now they have grown to account for more than 80% of the calligraphy brushes, paint brushes and makeup brushes made in Japan.
The reason for the popularity of their makeup brushes is the softness obtained by making the most of the natural properties of the materials and aligning the hairs without cutting the tips.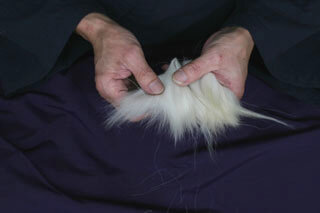 To be certified as a Kumano Brushes, there are strict guidelines for manufacturing methods and materials, and only those that satisfy these conditions are certified as Kumano Brushes.
- Traditional techniques or method to manufacture
1. Use ashes of chaff for "hinoshi"(Traditional Iron) and "kemomi" (process of straightening and removing oil from hair)

2. Use "sungi"(wooden board used to measure length of hair) and scissors for "sungiri" (process of cutting hairs to length)

3. Use "nerimaze" technique to mix hairs

4. Use hemp thread to tie hairs together
- Raw materials that have been traditionally
1. For the brushes, goat, horse, deer, raccoon, weasel, cat or other animal hair of the same quality is used.

2.The handles are made of bamboo or wood.
- Production area
Hiroshima Prefecture Aki-gun Kumano-cho
Source: KUMANOFUDE COOPERATIVE
Introducing make up brushes that are traditional crafts but also kawaii
When it comes to the make up brushes as the traditional craft, what kind of image do you have?
You may be imagining something of good quality, but with an old fashioned design.
Kumano brush manufacturer"KOYUDO"is making products that overturn the design image of such traditional crafts.
The make up brushes they make include these heart and flower-shaped ones.
How about trying enjoy makeup using this Kumano's make up brushes have kawaii design and the soft texture?