Hello, this is Tommy. One month has passed since we celebrated the New Year in Japan, on the other hand, we think there many people also have celebrated the Luna New Year now.
Then, do you know the Japanese daruma?
Daruma (Japanese: 達磨) are figurines modeled after Bodhidharma, the legendary founder of Zen Buddhism. In Japan, Daruma is often used as lucky charms to make wishes. It is often purchased at the time such as New Year, election, and so on.
Meaning of the color of Daruma

Daruma changes its color depending the wishes.
The most common one is red, but there are also any other colors as below.
Red - Better fortune
Yellow - Be lucky with money
Black - Business prosperity
Blue - Improving academic achievement
Green - Physical health
etc.
How to make a wish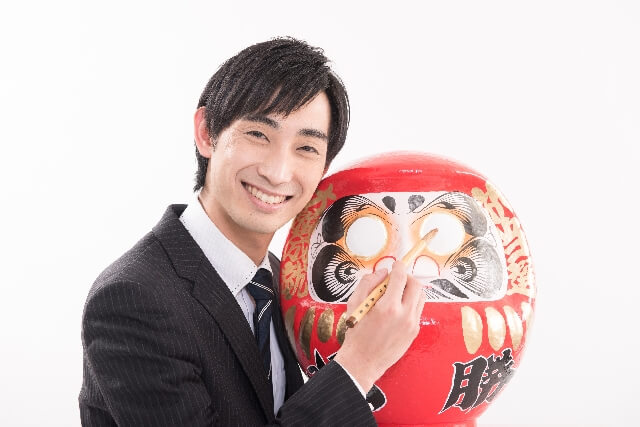 When making a wish with a Daruma, you fill in one of the eyes, usually the left one first, and once the wish is granted, you may fill in the other.
The character for wish "願" and the character for eyeball "眼" are pronounced the same in Japanese, this led to the association between filling in the "eye" for good luck.
What is Daruma made of?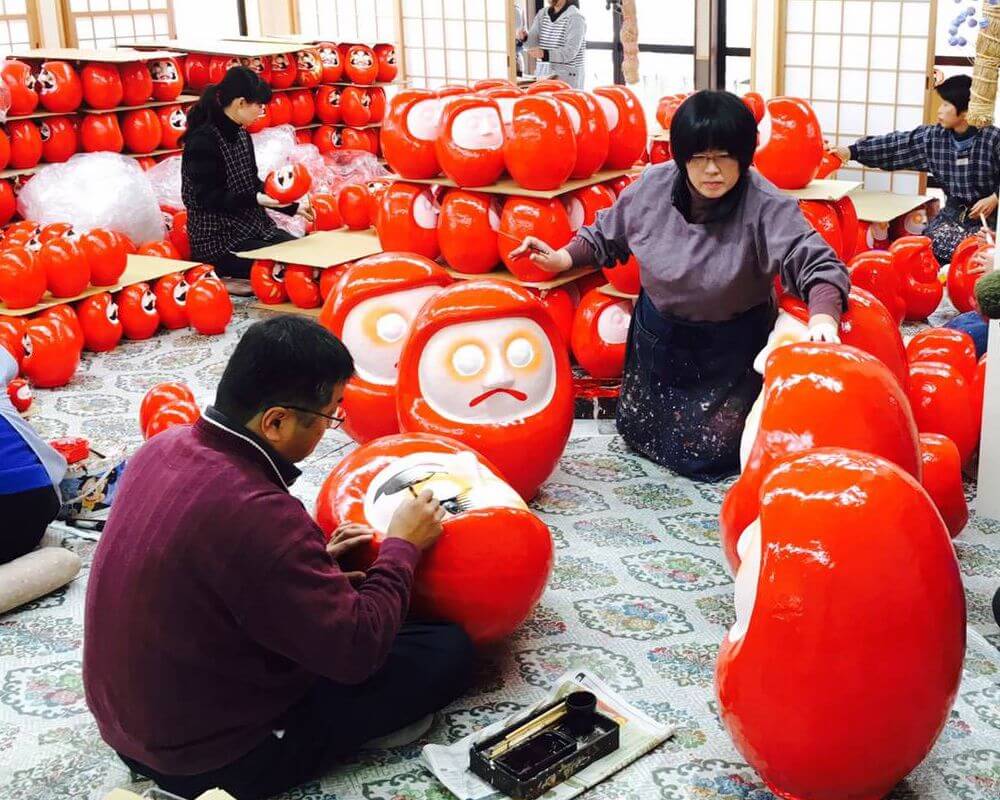 It looks hard at first sight, but it is actually made of paper. Traditional Daruma is made by a method called "Hariko (張り子)," which stuck Japanese paper with molds, but currently the method called vacuum molding is the center now. Since it is hollow inside, you can feel lighter than you expected.
In addition, the face is drawn by craftsman handwritten by considering with the representative things of good luck such as crane and turtle. It is also one of the features that the each face is slightly different.
Daruma Festival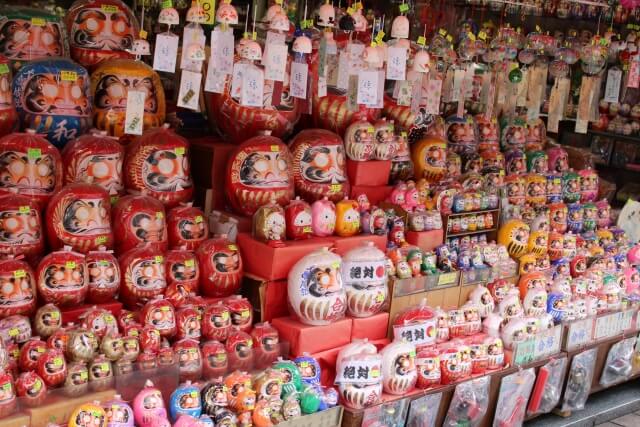 The daruma markets which sell daruma in the production areas of Daruma at regular intervals are held every year.
Japan's three largest Daruma market.
・January 6th - 7th: Takasaki Daruma Market (Gunma)
・Middle of February: Bishamonten big festival & Daruma Market (Shizuoka)
・3rd to 4th March: Jindaiji Daruma Market (Tokyo)
Why don't you visit there when the timing matches the time you came to Japan?
Where to buy Daruma?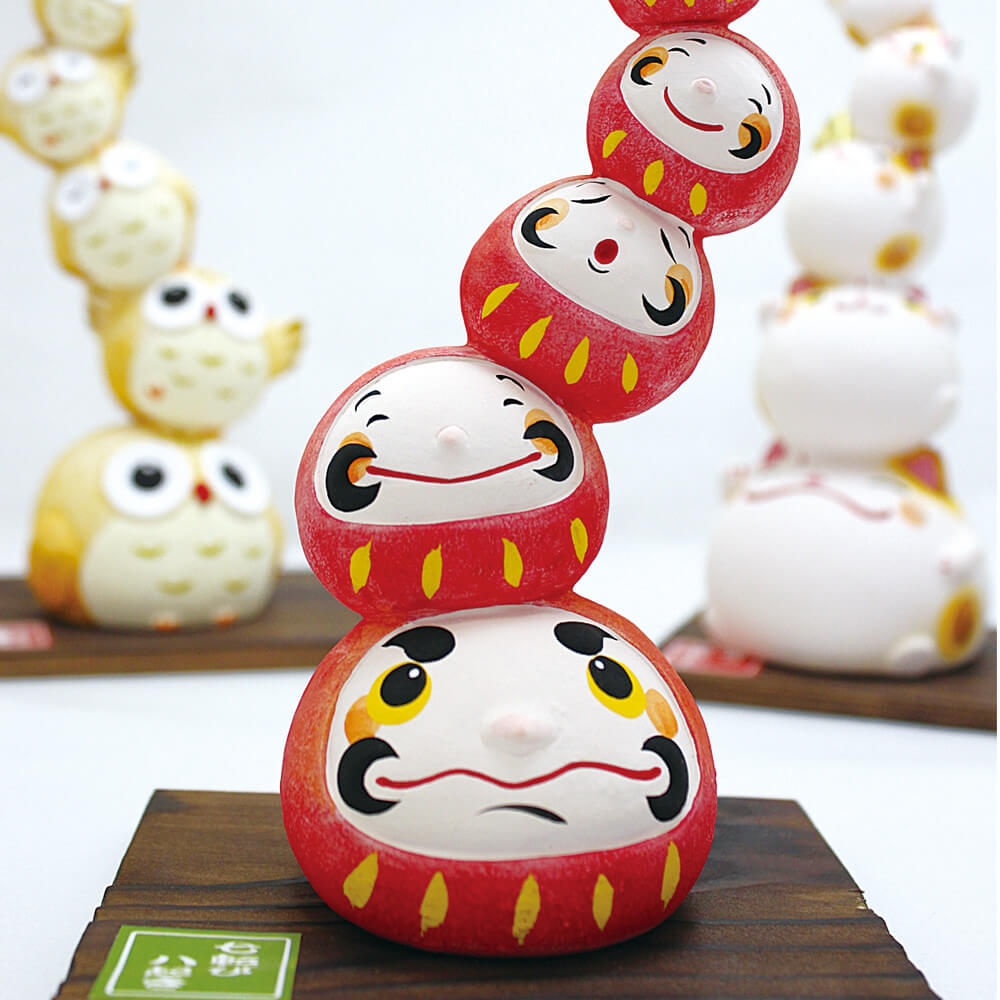 You can purchase a wide variety of Daruma Dolls such as traditional ones and contemporary pop ones via the wholesale market place "SUPERDELIVERY" which can be sent directly from Japan to overseas.
How about trying to sell it as the items of good luck charm?
---------------------------------------------------------------------------------------------------------------
* SUPER DELIVERY is a wholesale site dedicated to registered members. Customers need to login to browse product details and place orders.
*Products may be sold out or removed from sale without prior notice. There may also be restrictions on the sales destination. We beg for your understanding.