In recent years, many excellent design and high functional stationery are being sold. In particular, more and more lovely products are designed for women. The Stationery Girl's Fair was held from December 15 to 17th at the Tokyo Circulation Center. (Although named "Girl's Fair", but boy can also enter)The exhibition, from the classic vintage stationery manufacturers, to the new sharp manufacturers, has sold a lot of novelty products. More than 80 vendors participated in the event. Many manufacturers have released new products in this activity.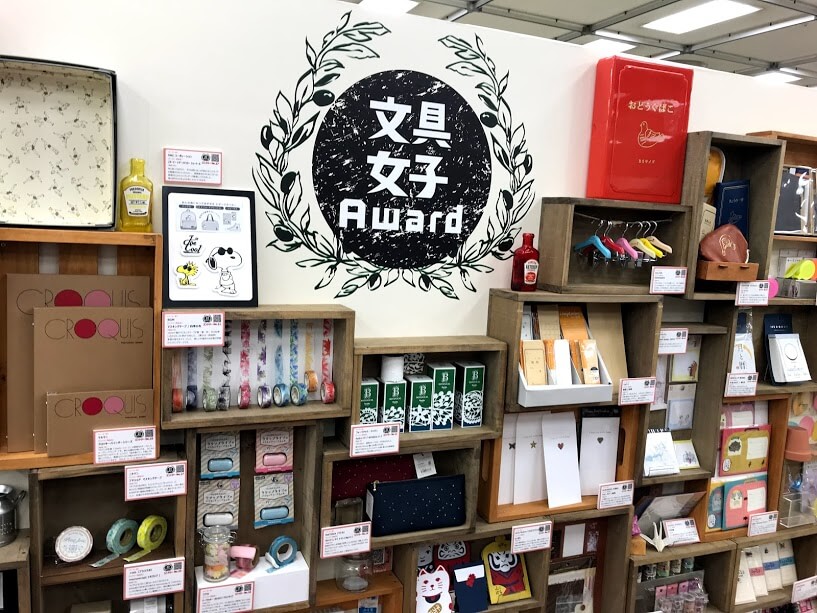 Many exhibitors are selling their products in SUPER DELIVERY. You can actually appreciate the charm of the merchandise through the photos.Next we will take you to feel the charm of Japanese stationery.
Exhibitors
oriental berry Inc.

Oriental Berry is a manufacturer of stationery and groceries. Their products are very cute and stylish. The most popular products in the exhibition are Cat series and Goshuincho.
Goshuincho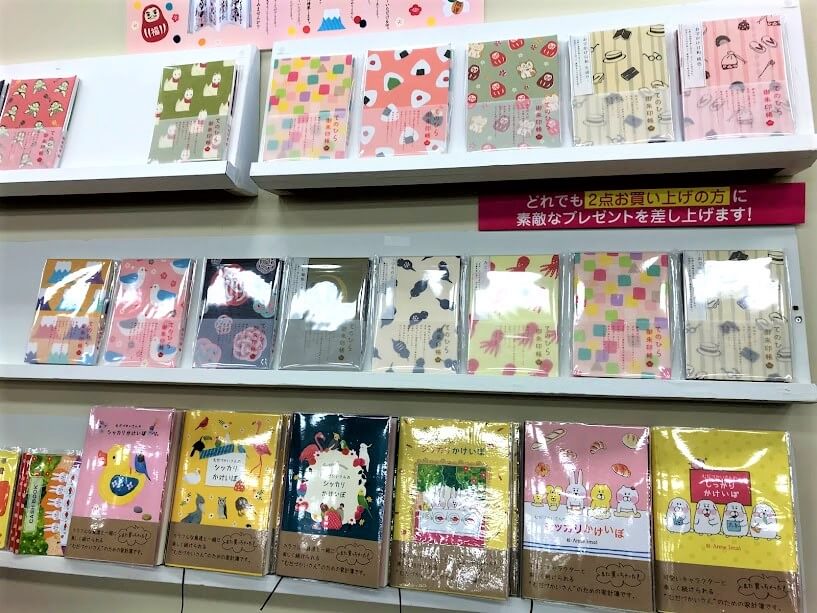 A shuin is a seal stamp given to worshippers and visitors to Shinto shrines and Buddhist temples in Japan. The seal stamps are often collected in books called shuincho that are sold at shrines and temples. This is a small size shuincho. This product is only available in Japan.
Great men series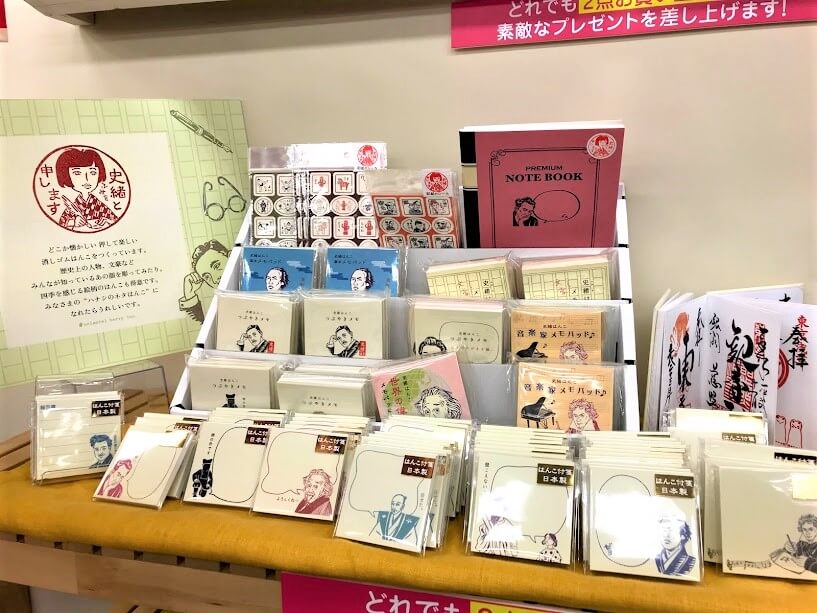 Work with a notebook printed with pictures of great men. I think I'm going to be smarter.
Cat series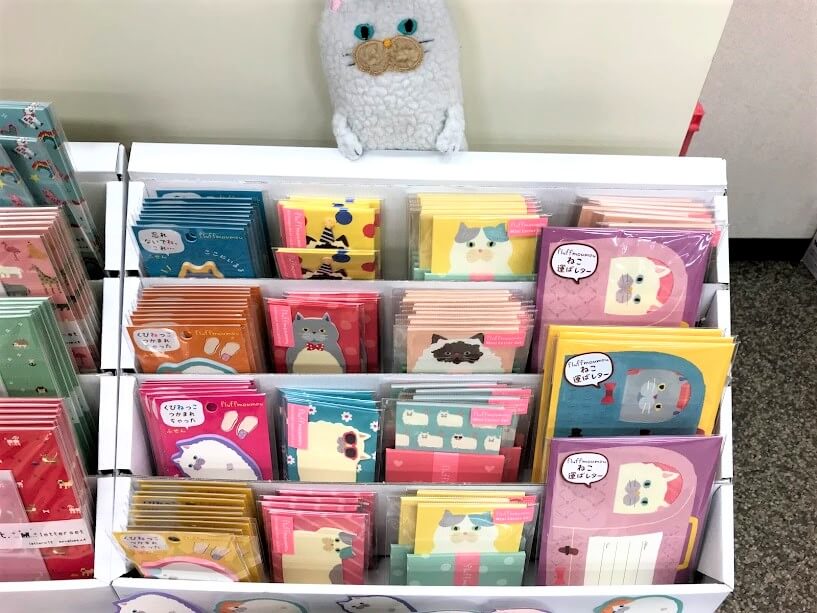 It is said that the brightly colored and popular cat series is the best-selling commodity on the day of the exhibition.
SHINNIPPON CALENDAR

The SHINNIPPON CALENDAR, founded in 1911, has been in production for nearly 100 years. They combine stationery and calendars to design many new products. Loved by young people in Japan.
Masking Tape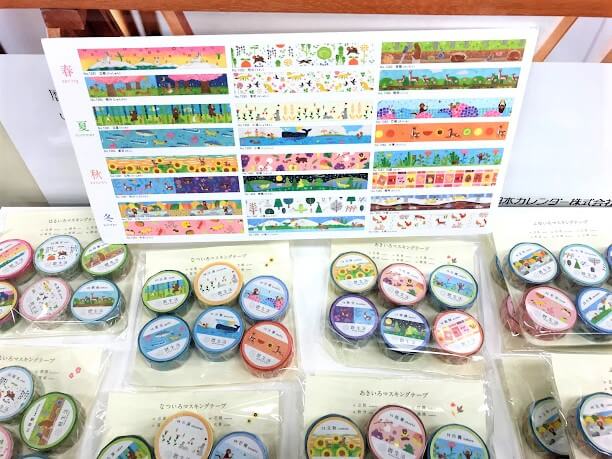 Depending on the season choose to use different masking tape. Twenty-four solar terms's masking tape.
Moon Series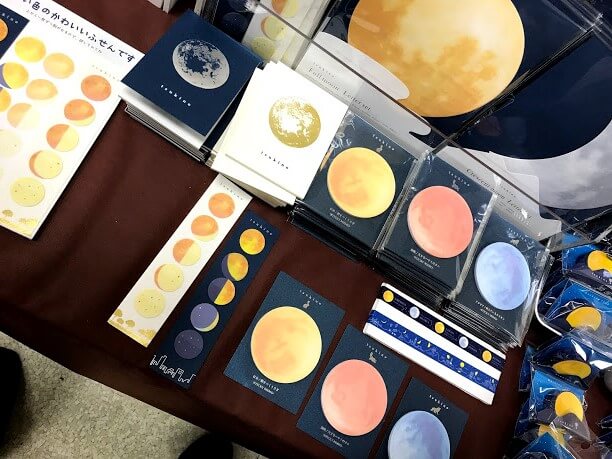 It's can be pasted on notebooks and calendars. It is a sticky note that you can enjoy the moon phases such as the full moon, first quarter moon, crescent moon etc.
365 notebook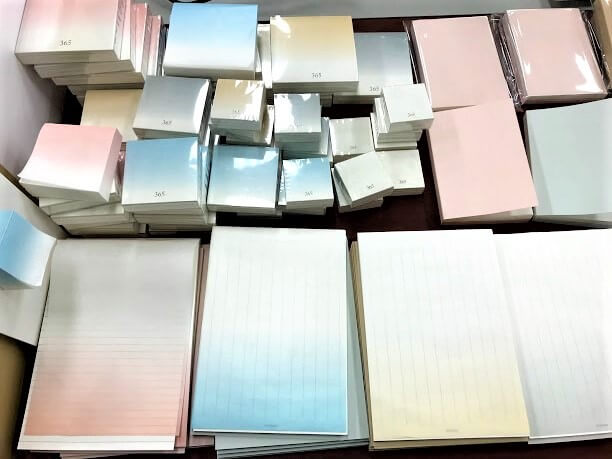 365 days, a notebook close to people's lives.
paperable

Animals, fruits, landscapes, plants, all the good things in life can be found here. Use good sticky notes to communicate with people. Communicate with Yourself. Leave all good memories.
Animal voice sticky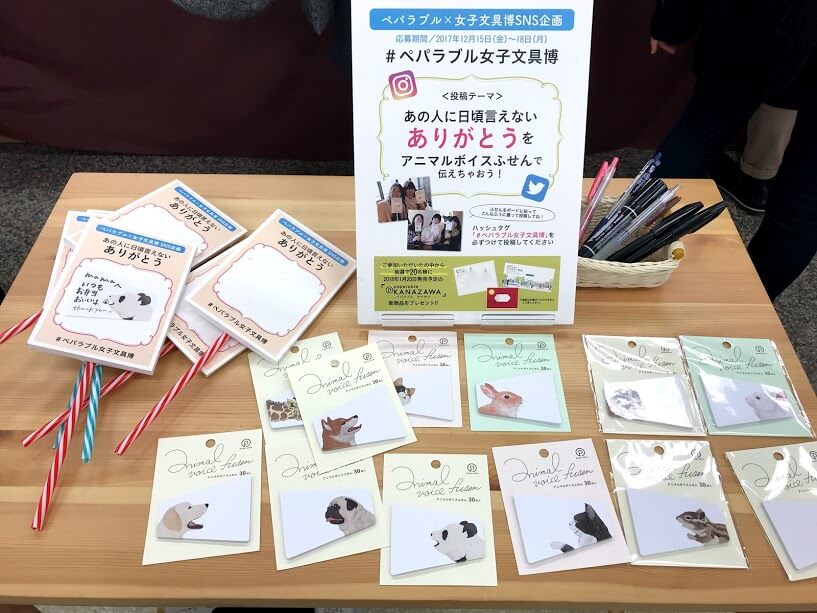 The animals speak for you.
Fruit blocks
Sliced fruit Memoblock. It turns into a slice of fruit when you fold it over!
Flower Memo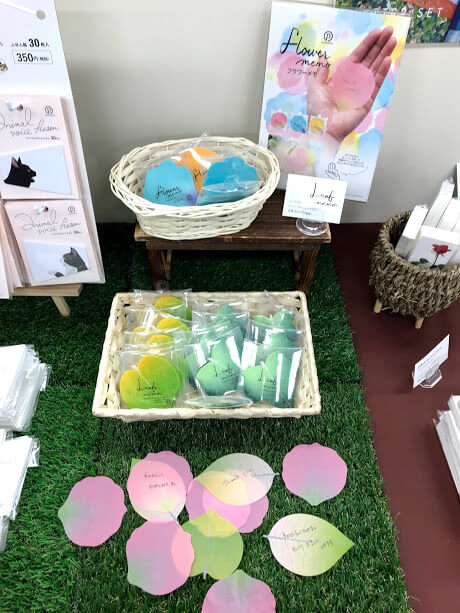 Fluffy and gorgeous petals memo. It's the most popular item of the day. The pink was sold out when I arrived.
Furukawashiko Co., Ltd.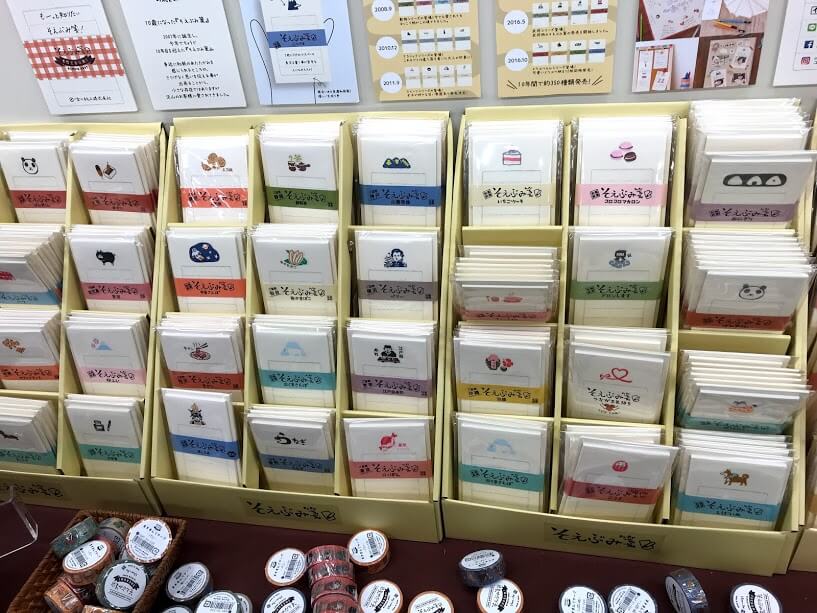 Furukawashiko Co., Ltd. was founded 183 years ago.
Soebumi-Sen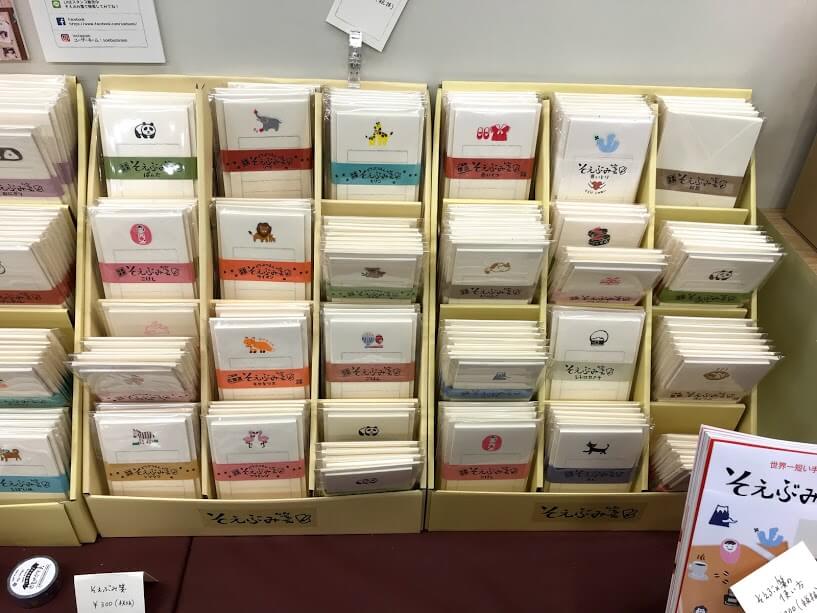 It is made of traditional Mino Japanese paper products. This is the 10th year of the Soebumi-Sen.
Maruai

Maruai was originally a Japanese paper manufacturer. Now, is planning and manufacturing original products. Commodity categories are closely related to daily life of paper products, envelopes and so on.
Loss of Stress Memo
If you write something you don't like, put it in the water, then every piece of paper will disappear. Magical design!
KOKORO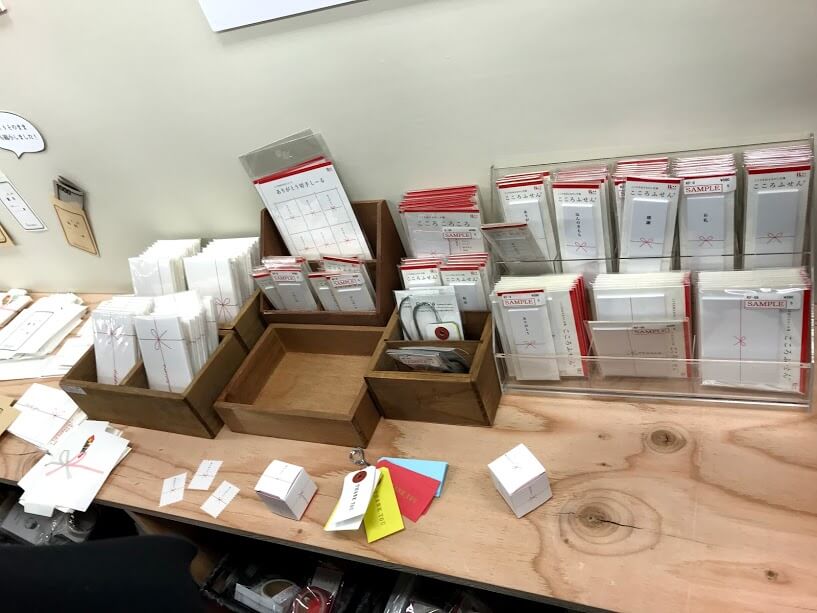 Intentions to convey gratitude.
NuRIE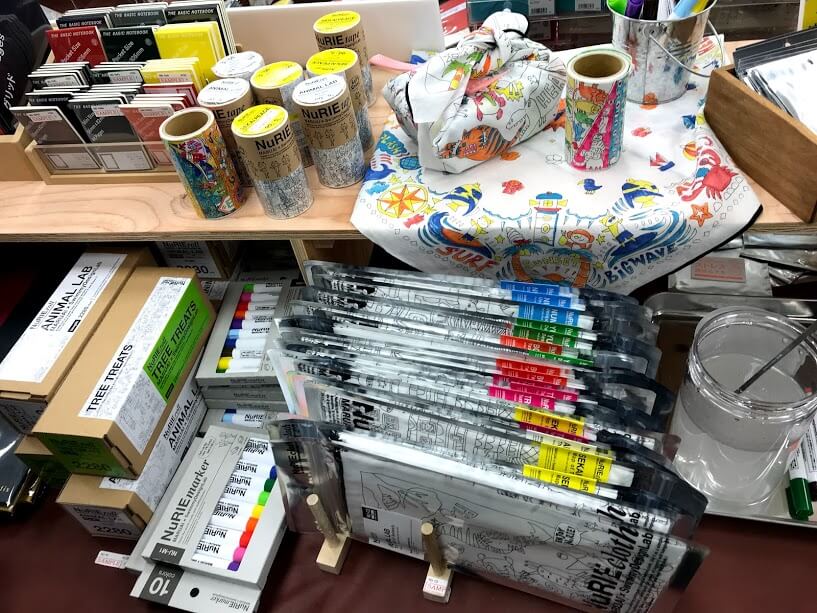 It is a new painting book born by collaboration with SwimmyDesignLab.
BGM
This is the production of hand-painted design products manufacturers, such as masking tape, cell phone case etc. Your better life style, BGM design.
Masking Tape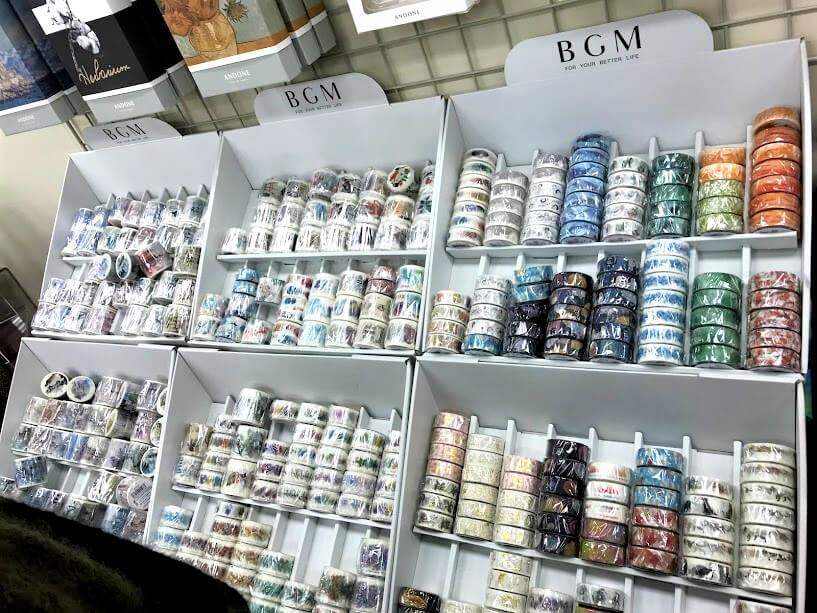 Use beautiful hand-painted watercolors to decorate every corner of your life.
iPhone case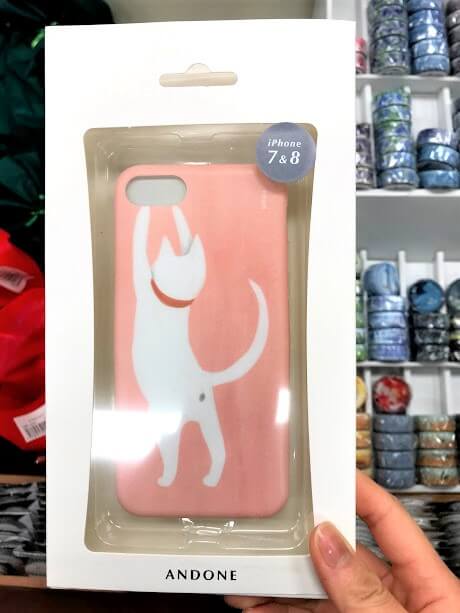 This is the iPhone case that attaches great importance to design and quality. Fashion representative. Shiba dog design is the most popular one.
Re+g

Their product design is simple, but it makes people feel warm. Unique calendar design, only here.
Calendar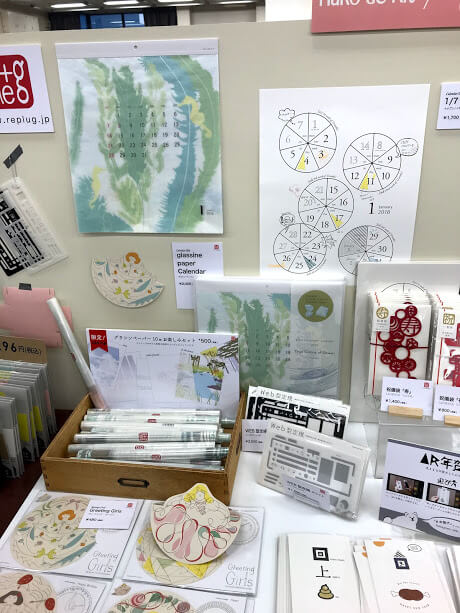 This is a design that exists only here.
Washi Dog
This is a holiday card made with Mino Washi. The furry texture is very like a real dog.
Finally
Japanese stationery, although high-quality, high function, rich and colorful design, but the price of a lot of low. Even with the popularity of digital tools now, but also by many Japanese love. Various stationery manufacturers make many kinds of products meticulously. Since ancient times there has been a national nature of the Japanese diligence, the Japanese stationery to improve the quality of the limit
In addition, the "hospitality" of the Japanese, has been committed to the user's comfort and comfort based product development.
What do you think? Is there any product you want to buy now? Please click SUPER DELIVERY immediately!
What's SUPER DELIVERY?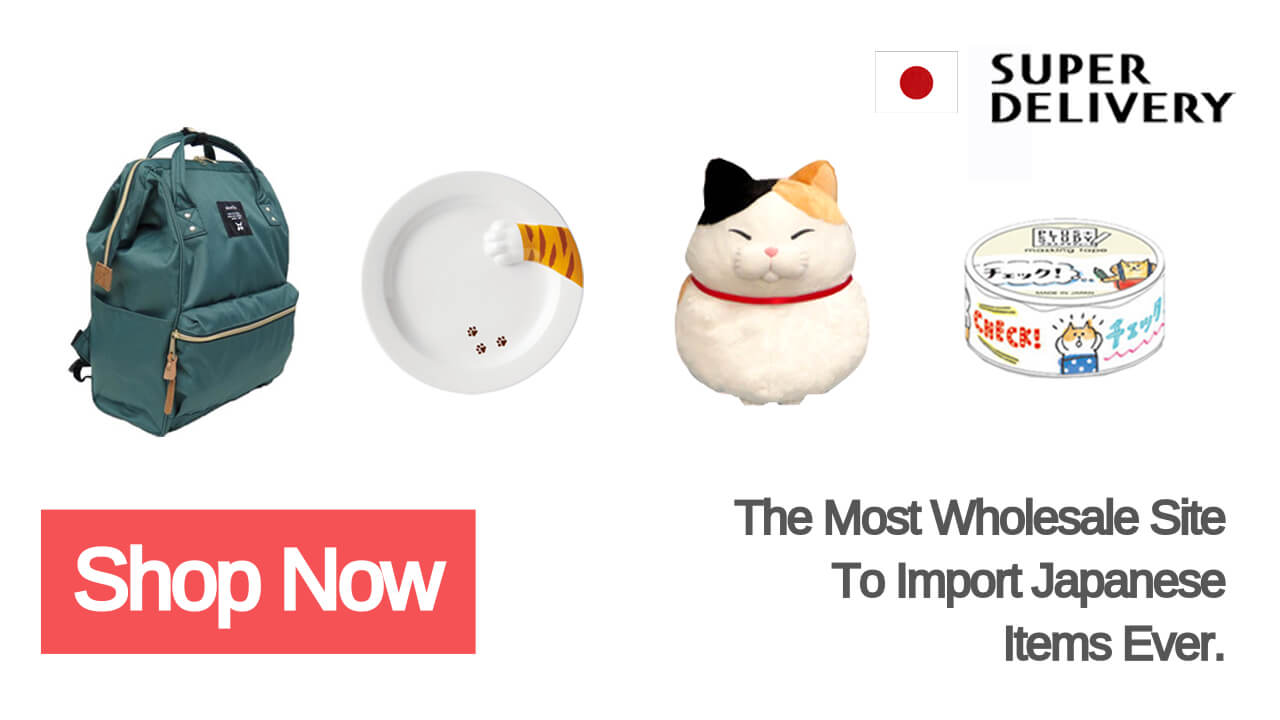 SUPER DELIVERY is a Japanese largest wholesale e-market place. Import high quality and design products from Japan shortly!
Sign Up Here