Hello, this is Tommy.
Asakusa, a famous tourist destination in Japan, is located in the place which we can go from our office in around 15 minutes.
Today I will introduce about the popular souvenir street, Nakamise Street in Asakusa. I also went with hamaken at this time.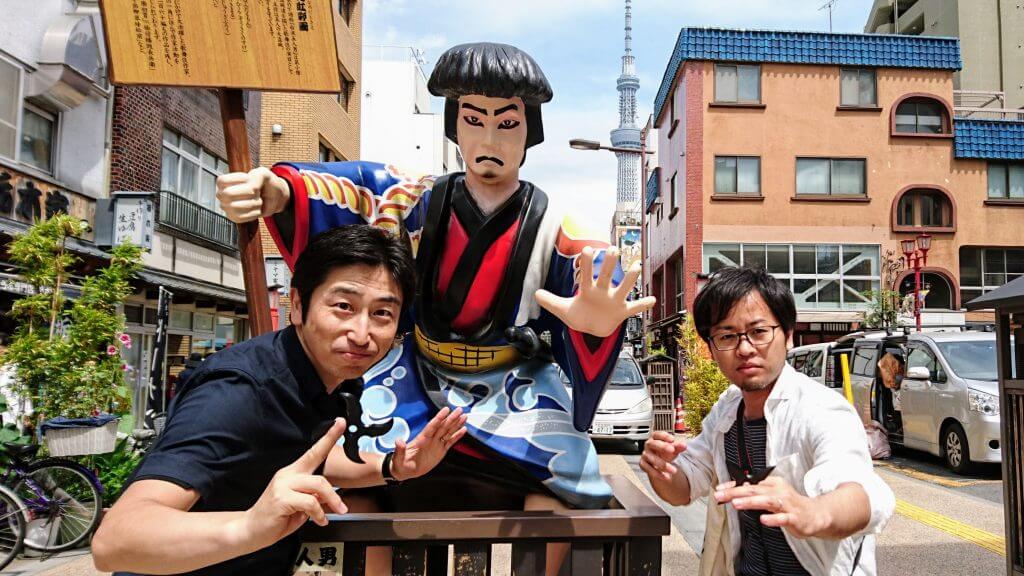 What's Nakamise?
Nakamise is a historic shopping street, has a total length of about 250 meters, connecting the famous Kaminarimon to the Sensoji Temple, and 89 shops for visitors to a shrine worshiping.
It is now well accessible from Narita Airport, and tourists from all over the world visit there as a place to easily buy Japanese souvenirs.
Let's Walk On
Kaminarimon Gate
The entrance is Kaminarimon gate. Many people take a photo here.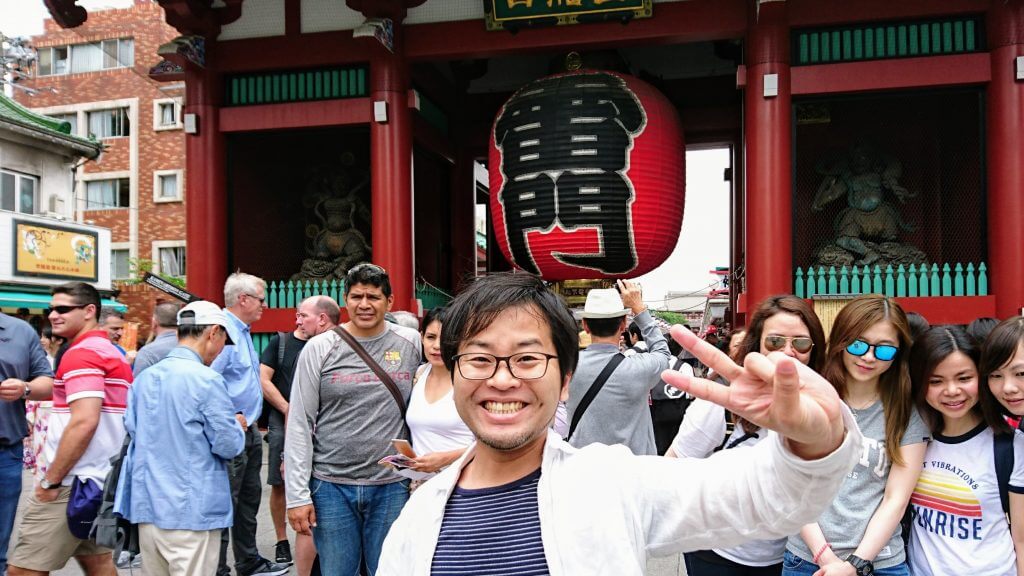 Nakamise Shipping Street
After you pass through the Kaminarimon gate, the shopping streets with a retro atmosphere spread!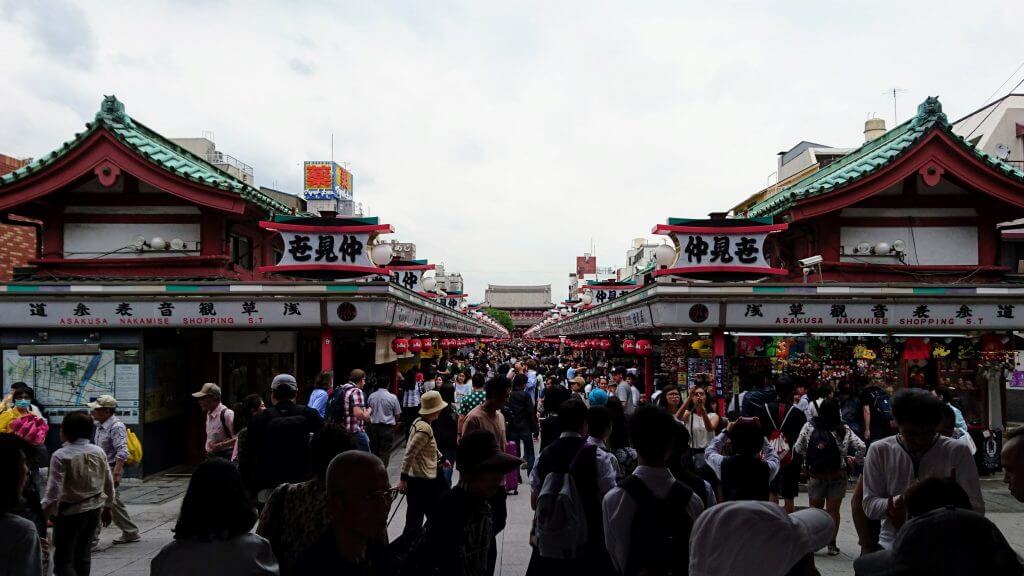 Check Souvenir Shop
We found immediately the bags which are popular among SUPER DELIVERY. Anello and mis zapatos are also lined up.
Up to next, chopsticks. You can choose your favorite design and size from among hundreds of types. There were some shops which will put their name on the spot soon.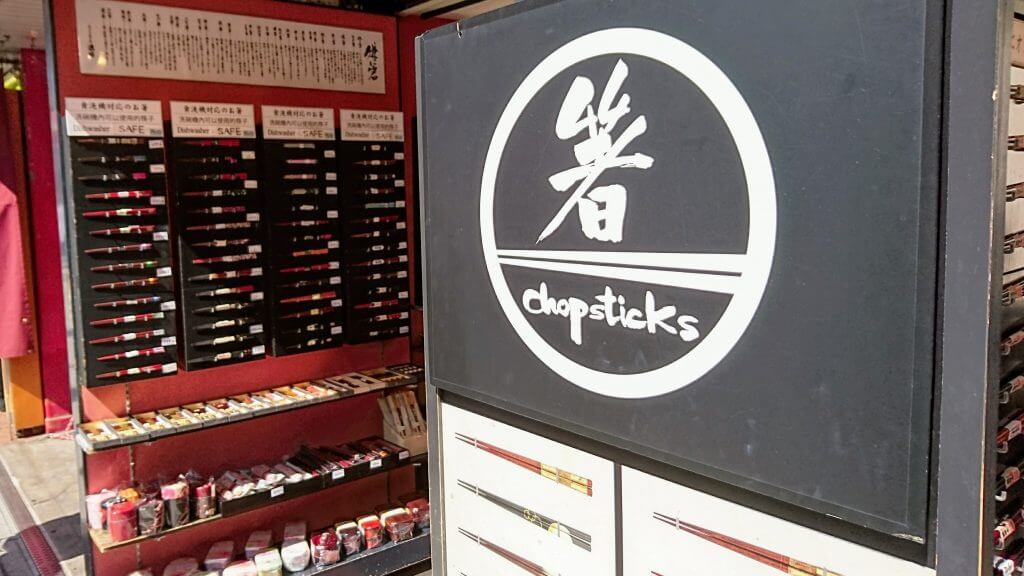 The weather was nice, but it was getting hot... Then, the folding fan caught my eye. It is recommended for souvenirs since it can be folded small. There are also many other Japanese goods!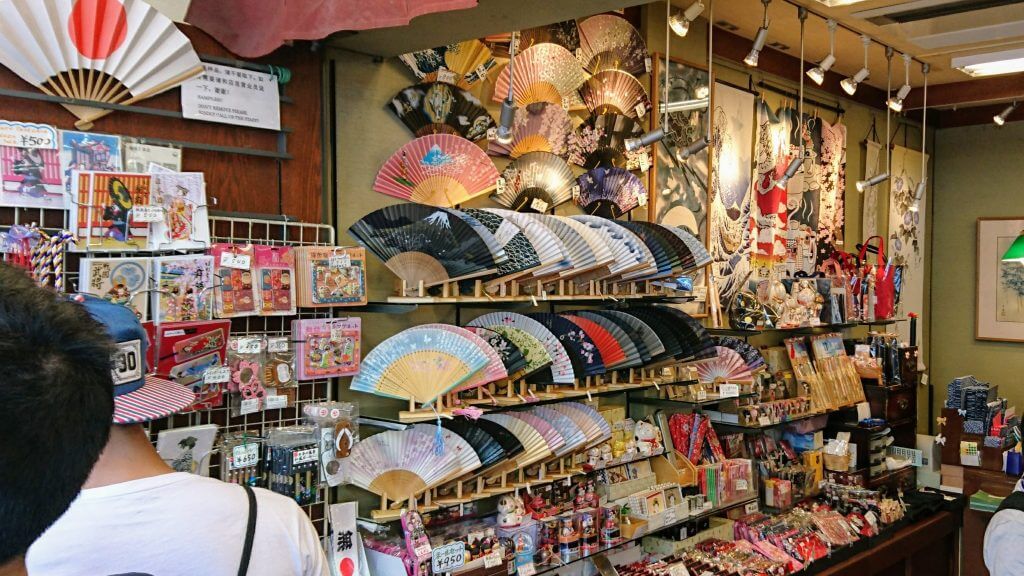 Having a momentum, since I also would like to get a souvenir, I bought a Shuriken at the shop specializing in ninja goods! The person who is dressed as a ninja is a clerk.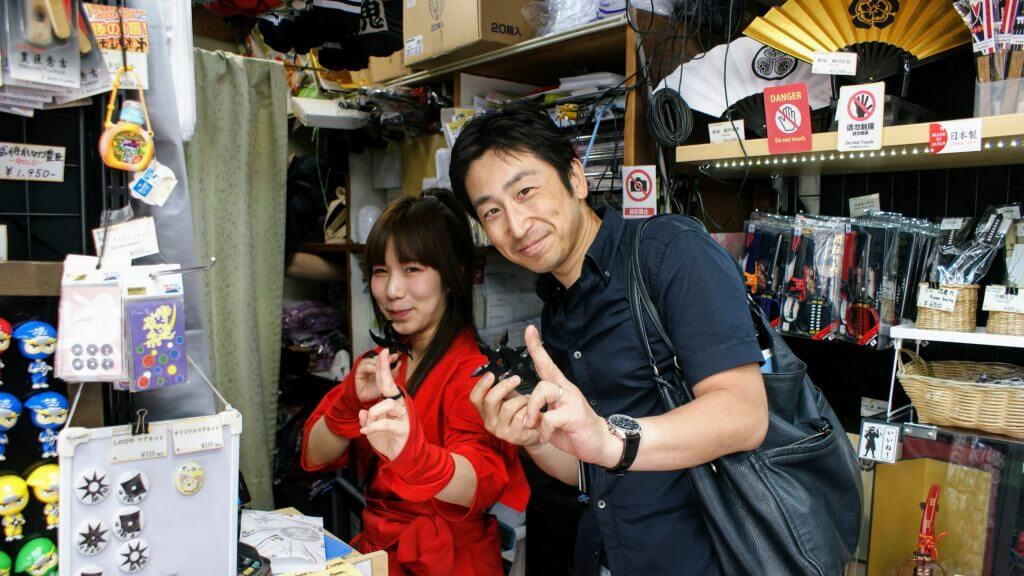 Walk & Eat
Not only souvenirs, there are plenty of shops that you can eat.
Soft cream shop is popular on hot days.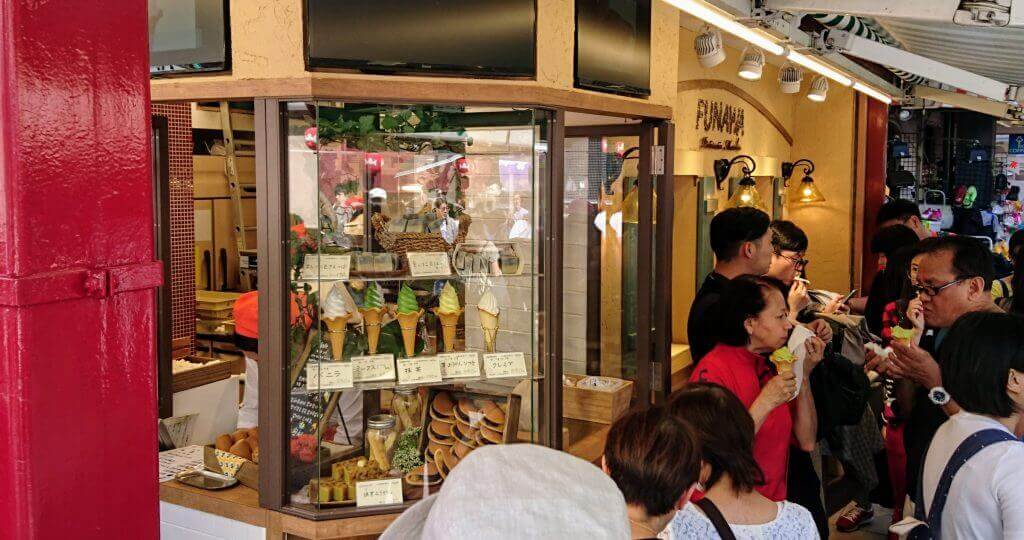 Here is Osenbei(rice cracker.)! It must be delicious.
There are lots of other temptations such as melon breads and doll cakes etc., so be careful about eating too much!
Arrived at Sensoji
Since there are a lot of people, it is a bit tough to walk. But if you joyfully check the shop, you will arrive at Sensoji Temple.
Not only the main hall, but also the five-storied pagoda which is next to it is spectacular.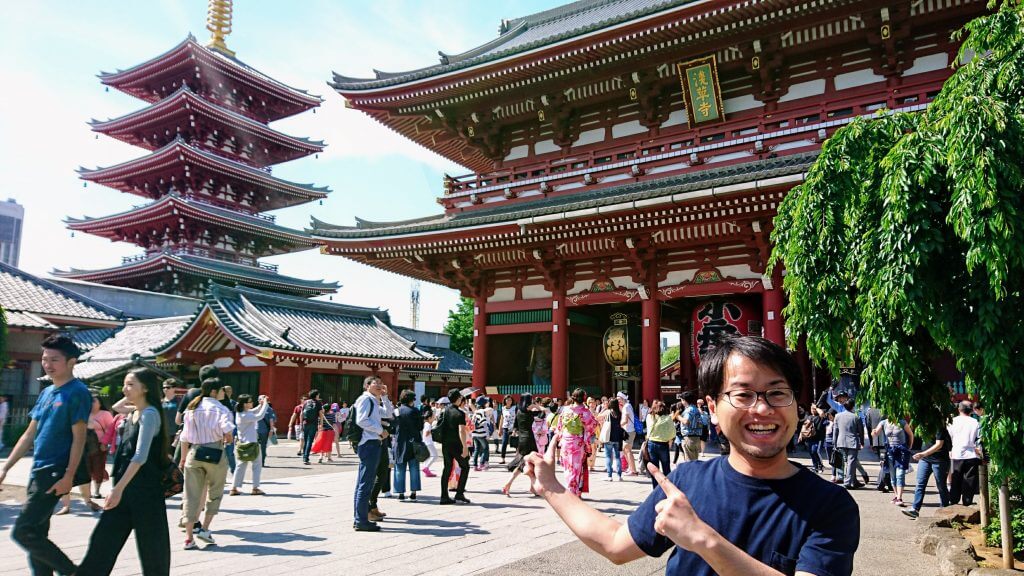 Asakusa is jolly pleasant place!
What do you think about Asakusa? I would like you to go to Nakamise whenever you come to Japan.
Actually, Asakusa is full of fun sightseeing spots and souvenir spots besides Nakamise.
Since I could not write all at this time, I will introduce again next time. Please look forward to it!
If you are interested in selling Japanese items, we would be grateful if you consider using our service.
The wholesale site used by more than 60,000 retailers worldwide SUPER DELIVERY, can be found here!