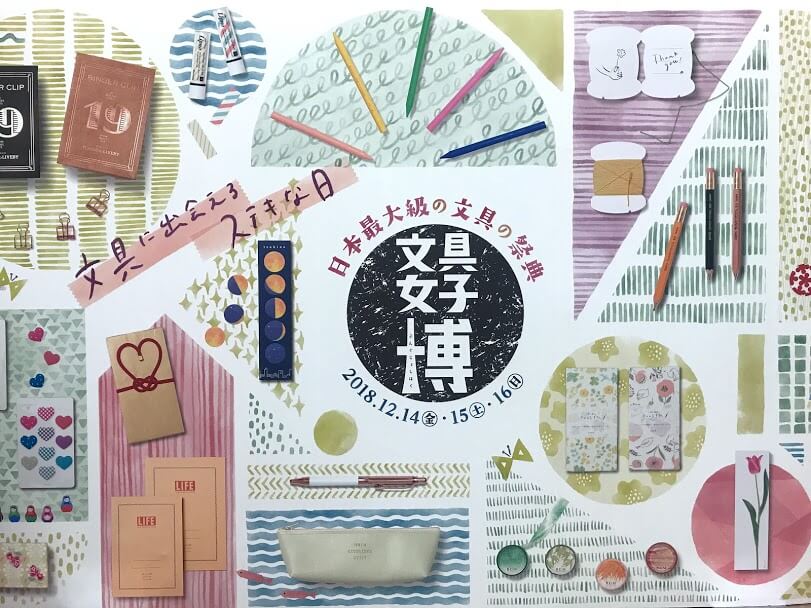 Do you remember the "Stationery Girl's Fair" held in Tokyo in December 2017? Stationery Girl's Fair was launched for the first time in 2017. At that time, 3 days were attended by about 25,000 people. A total of more than 80 manufacturers have exhibited their own products. It can be said to be a very successful exhibition.

This year, we took part in the private view of the exhibition, which was open to the media before it was launched. This year, a total of 123 exhibitors, the number of products a total of about 50,000 pieces. It's twice times the size of last year. It makes us look forward to it, and it's very intense. (Because the private view of the exhibition will only be 2 hours, it's actually afraid of not having time to buy our favorite products.)
Flower / Leaf Fusen & Memo Pad
By Yamakoshi group. It is made of tracing paper. So it is very sensitive to temperature and humidity. Just put it in the palm of your hand and it will roll up slowly. Into a petal-like shape. Then put it back on the table, and because of the change in temperature and humidity, it will return to its original condition again. Just look at the design has been attracted by its beauty, still need to see the function?
See More Flower / Leaf Fusen & Memo Pad
Moon Series
By SHINNIPPON CALENDAR. All those who come to SHINNIPPON CALENDAR stand will say "good fashion ah." SHINNIPPON CALENDAR's items are designed to be very stylish. It's not a cute series, but it's a low-key fad that adults will love. I also introduced their products last year, so take a look at them.
Great Man Fusen
By Gakken Sta:Ful. Do you ever think that one day you will become a painter? It's going to be impressive for such a super fun convenience sticker, isn't it?
Kokoromusubi Series
By Gakken Sta:Ful. Speaking of history and famous ancient figures, you may feel very solemn and archaic. However, just adding some cute and interesting elements can become very special. Maybe they'll be a more popular items than modern design items.
NICHIBAN Tape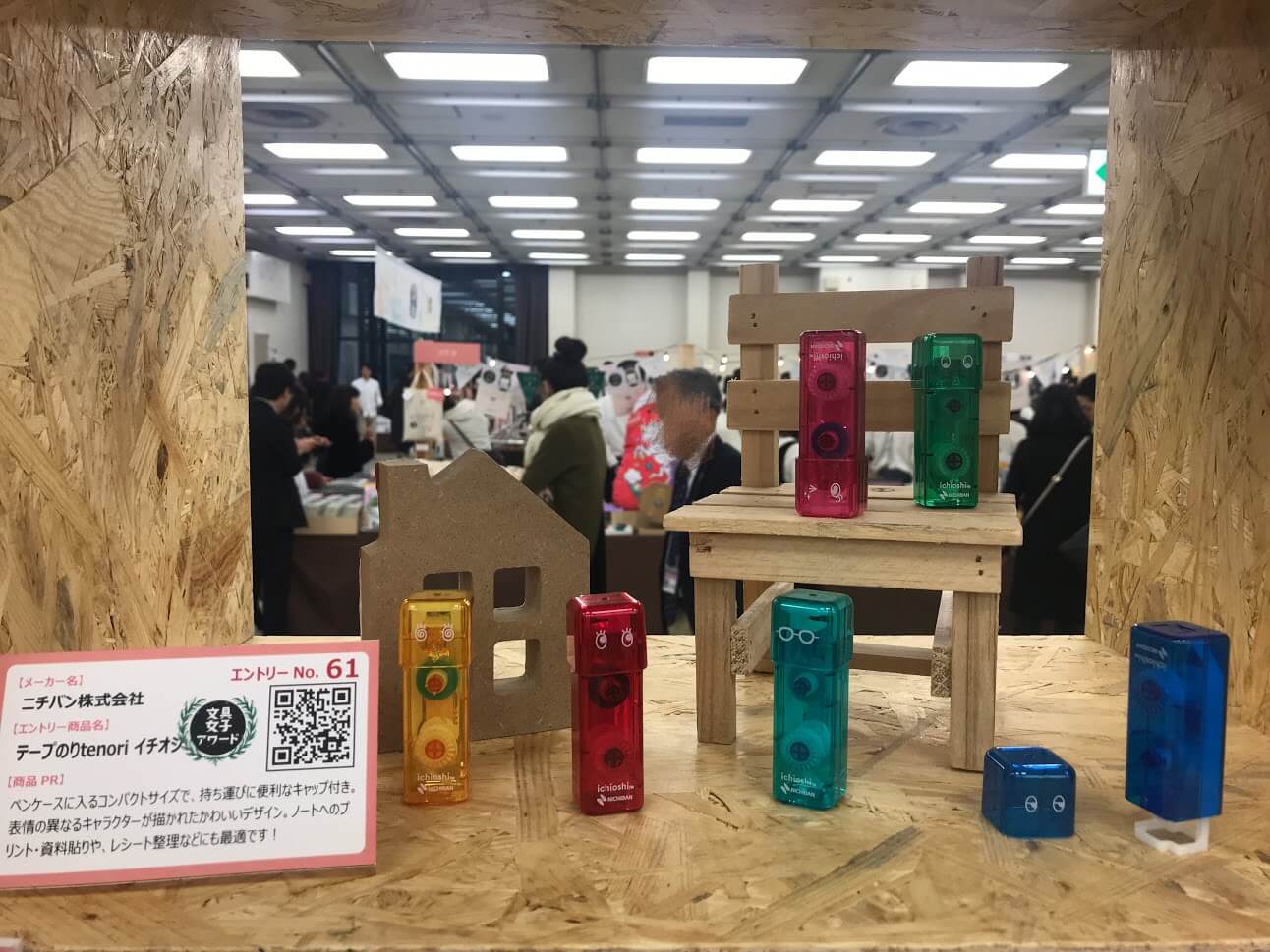 By NAKASAN S-T. Users who regularly view SUPER DELIVERY's best-selling item rankings should know that this double-sided glue seal has been in the top of the list for almost a year. This double-sided glue seal can be placed directly into your pen case and does not take up space at all. Although it is very small in size, but it can be used 500 times.
Colorgimi
By NAKASAN S-T. The general stapler is either too big or cannot be used for too thick a file, it is very difficult to both point. Colorgimic finally achieved these two points of request! The small size can be placed in a pen case. It also can be put into 10 staples at a time, a thicker file is also no problem.
Stand Stick Marker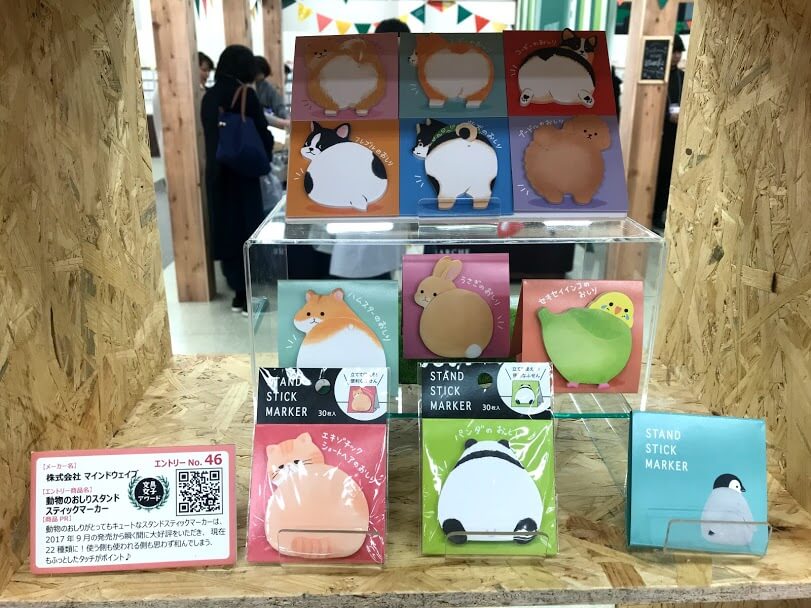 By MIND WAVE. Animals ' little butts always make people feel particularly cute. MIND WAVE uses this design to combine them with stickers. It also has the characteristic that it can stand on the table. Does it deepen your affection for it?
SUNSTAR Sticky Scissors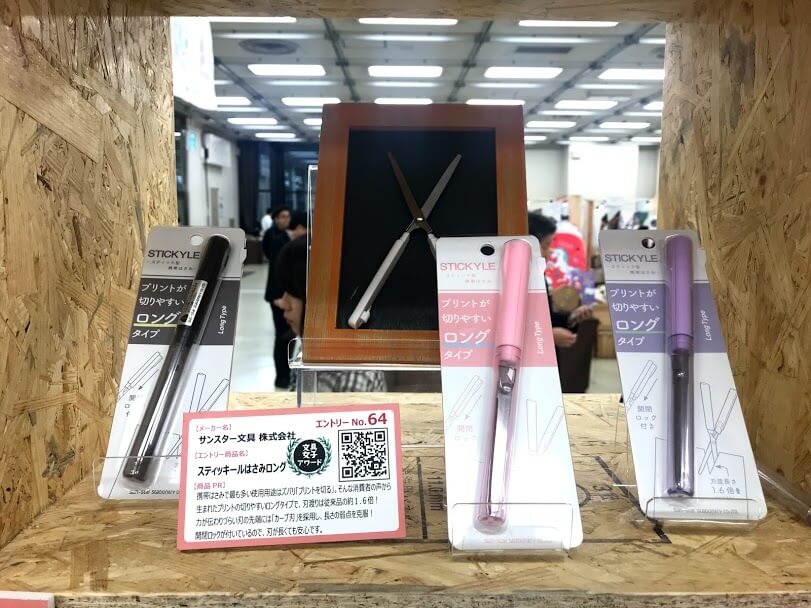 By FUJIKIN. Yes, it is a pair of scissors with a very similar shape to a pen. We are getting more and more demanding stationery. Therefore, now the product design is also more and more combined with creativity, close to life.
See More SUNSTAR Sticky Scissors
CARTOGRAPHY Note & Fusen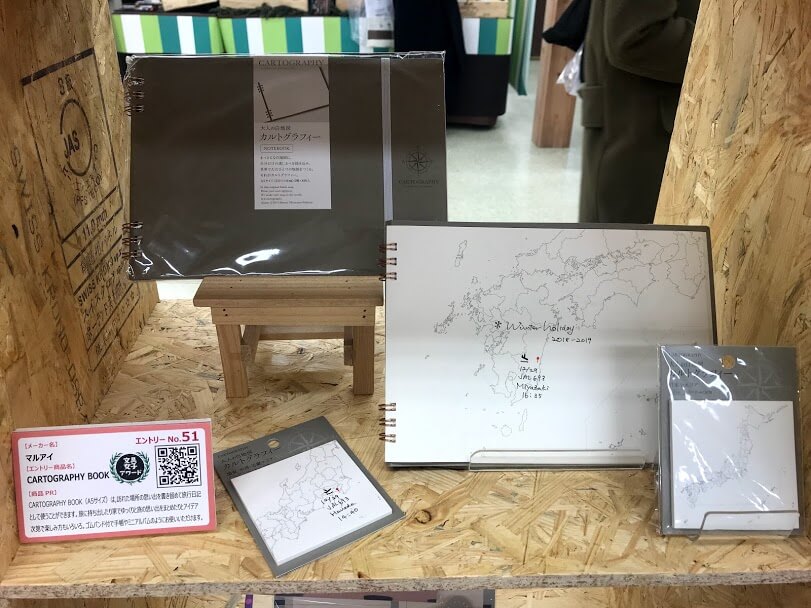 By MARUAI. Do you like traveling? Do you have the habit of writing travel notes? It's a very interesting thing to write down where you've been, what's going on, and to come out and browse later. Maybe when you're writing travel notes, you'll find a different mood than you were at the time. So is it more heartwarming to travel notes with maps?
Eric Series Washing Tape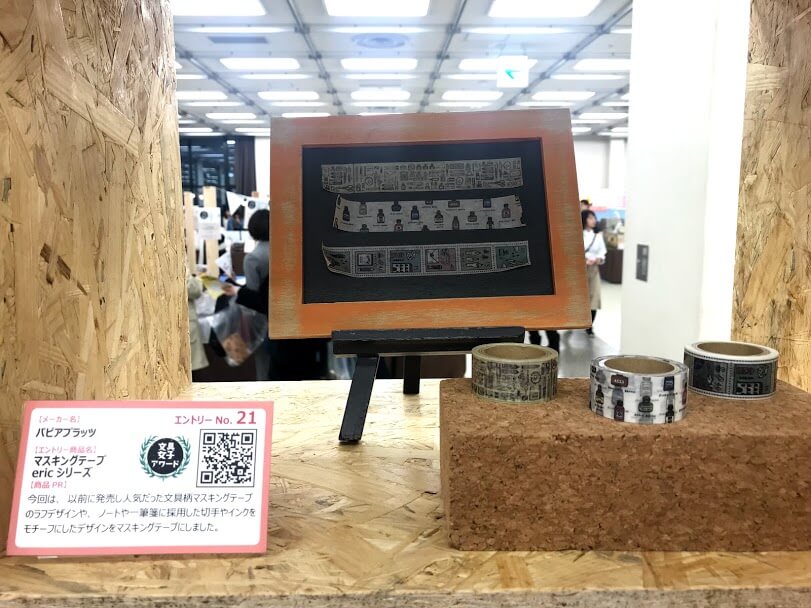 By PAPIER PLATZ. Best-selling seal writer Eric designed the lifestyle comic series cleverly uses the color collocation. Although many of the designs are very dense, they do not make people feel uncomfortable. Compared with dreamworld design, it is more likely that such a design will be used.
Finally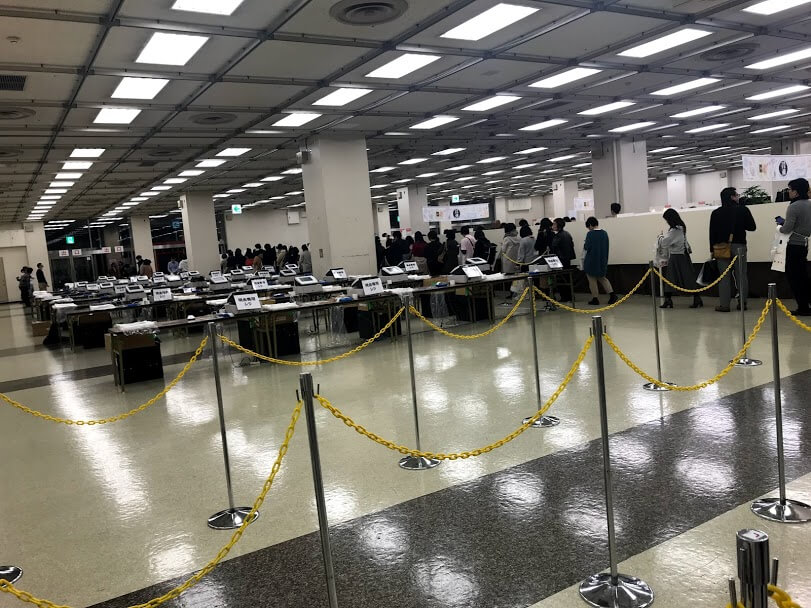 In addition to these there are many very creative products. If you are also present you will not be able to control the mood you want to buy. Look at the checkout and you will know the charm of these stationery. The media people who are used to the big scene can't help but want to buy it! So do you really dare to say that you are a very sane person when choosing stationery?
People who have not been able to come to the exhibition do not need to feel regret! Because in SUPER DELIVERY you can also find these best-selling items! We believe that more practical and innovative stationery will be introduced next year. Finally, we wish you a Happy New Year in 2019 and a prosperous business! See you next year!
What's SUPER DELIVERY?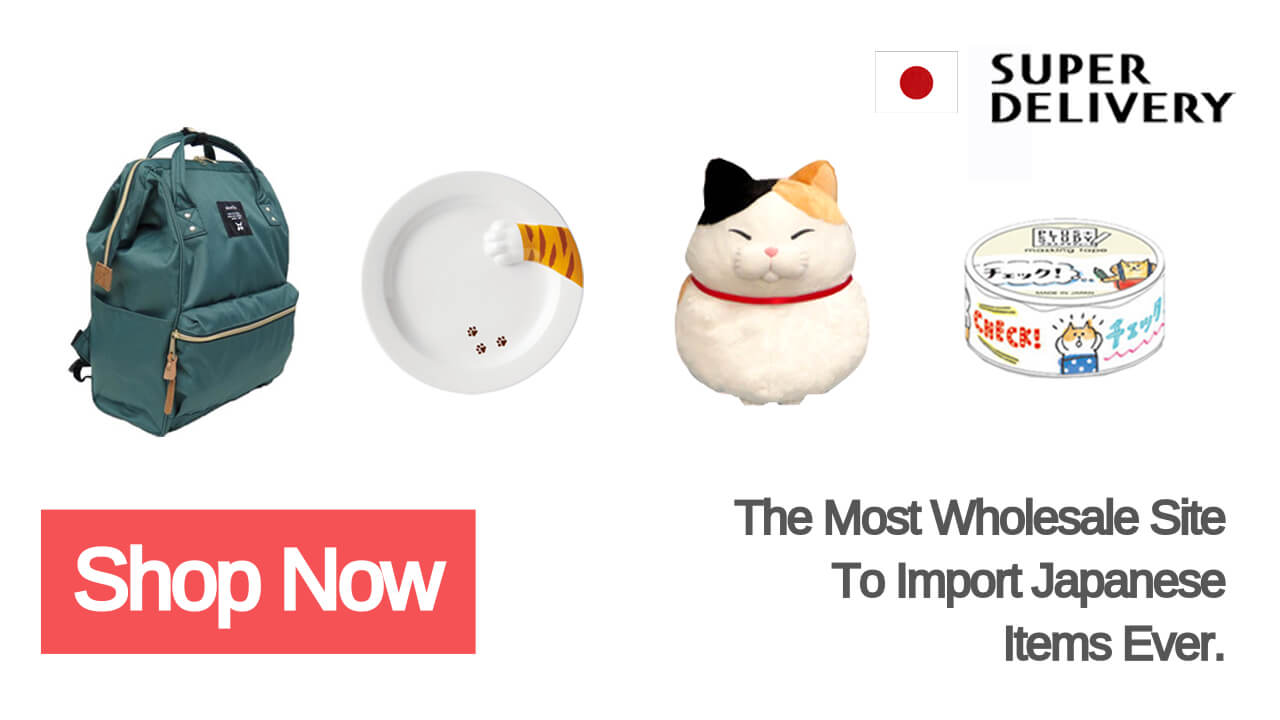 SUPER DELIVERY is a Japanese largest wholesale e-market place. Import high quality and design products from Japan shortly!
Sign Up Here