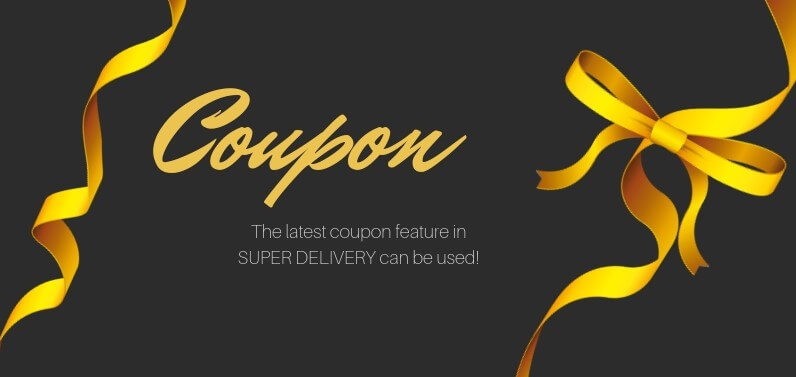 Members who log in to the home page every day should have noticed changes to our website. After log on the SUPER DELIVERY homepage, you can see the latest coupon feature at the top. Each vendor coupon shown here is only available once for a valid period. At the same time, we will update the effective coupons of different vendors every week. Please look forward to!
Coupon instructions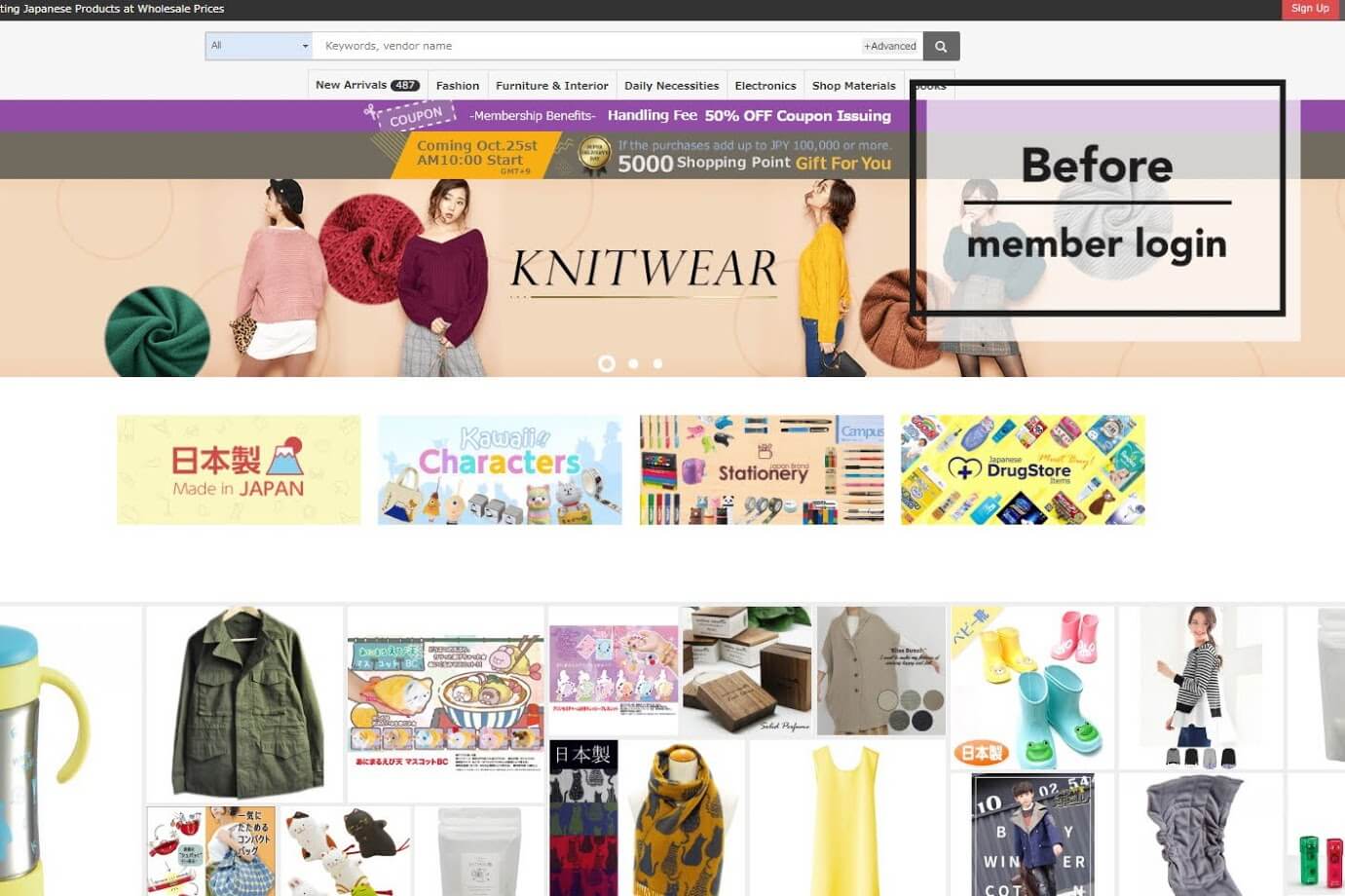 Figure 1.
The home page displayed when the member is not logged in. The purple section is a coupon feature introduction. The introductory content here is a shipping discount up to 50%off. (Learn more about shipping discounts up to 50%off)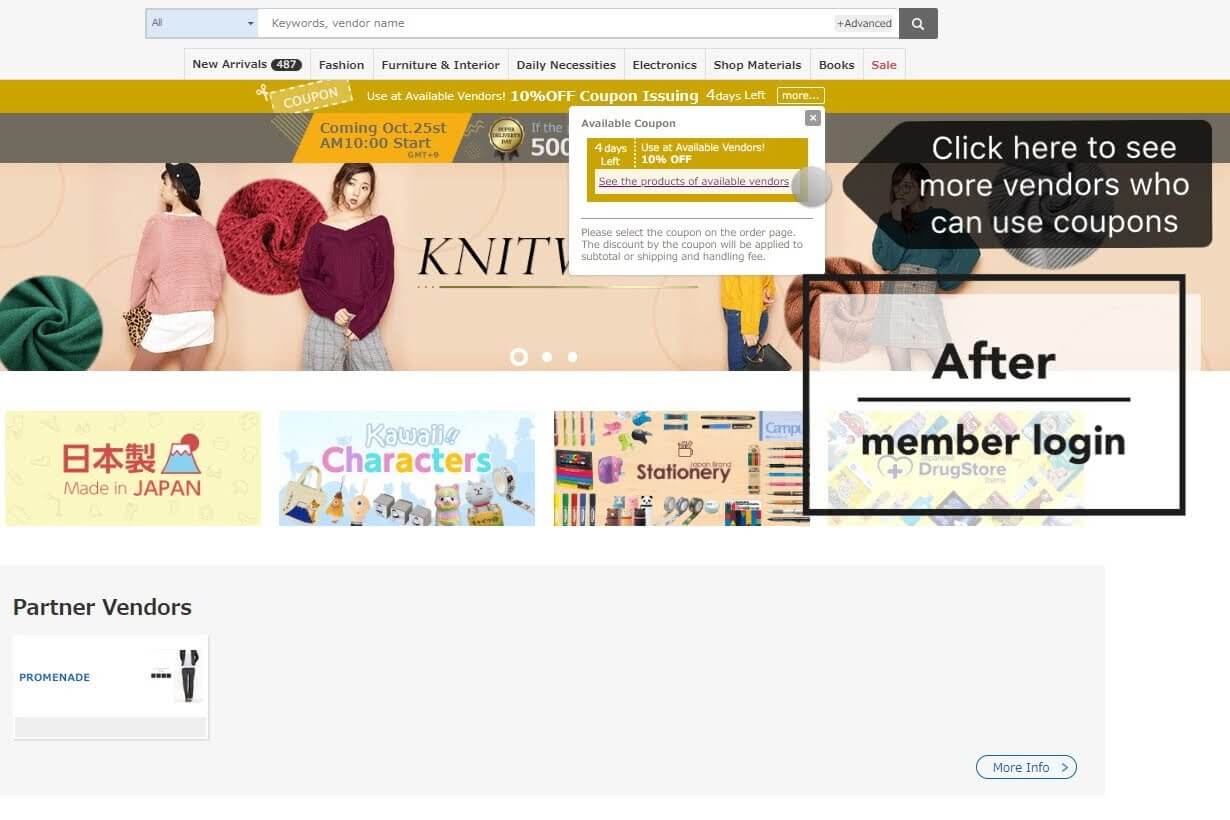 Figure 2.
The coupon portion of the home page becomes yellow when the member logs in. The coupon shown in the image is 10%off. There is no limit on the amount of purchases when using coupons. At the same time, remind you that the coupon can be used for a period of only 4 days left. Click "more" on the far right and the home screen of figure 2 will appear. Click "see the products of available vendors" to view all the coupons you can use.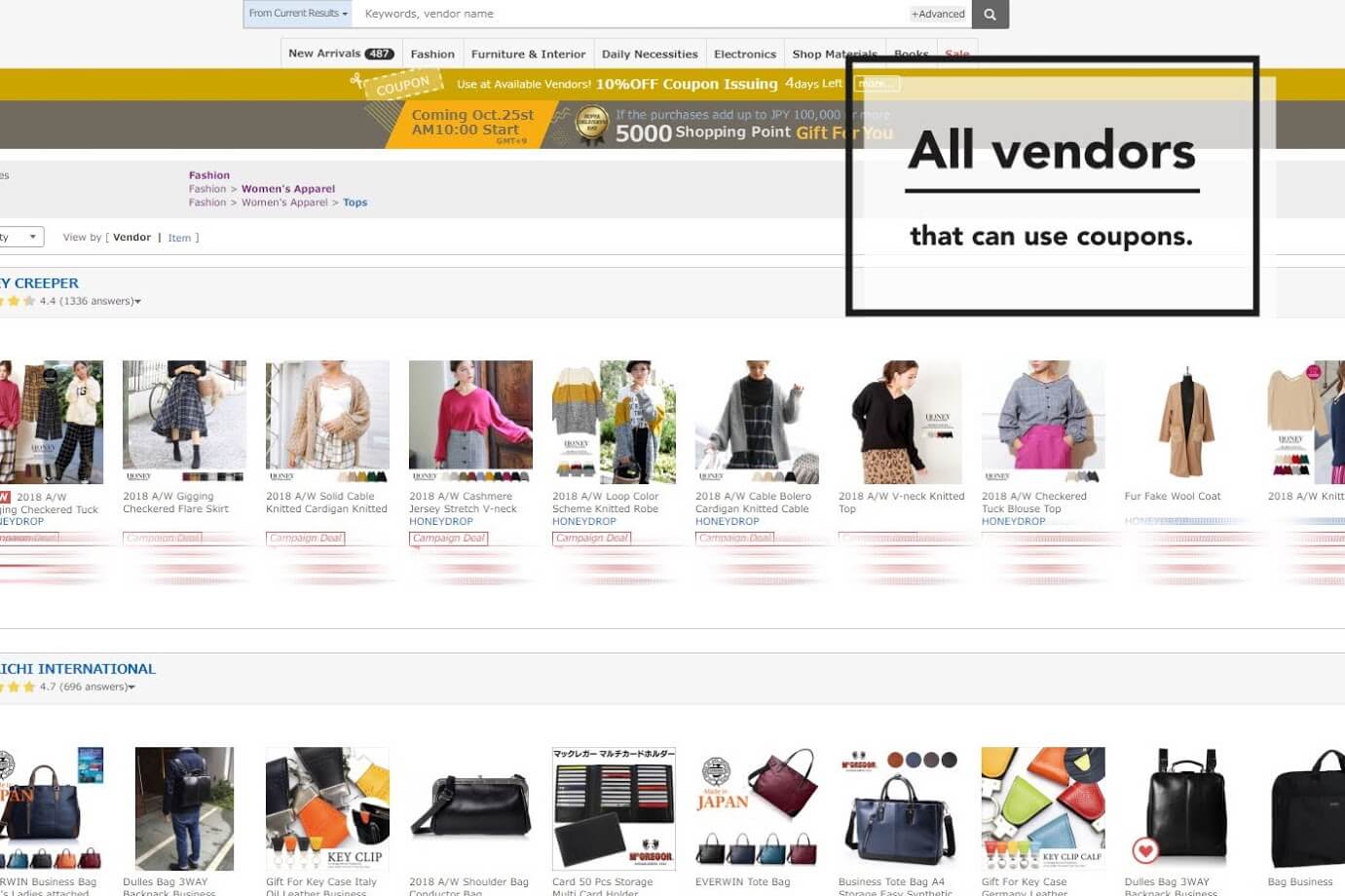 Figure 3.
After clicking "see the products of available vendors", you will be shown the vendor that you can use the coupon for. Then select the products you want to buy and put them into your shopping cart. The price of the goods after using the coupon will be displayed in the final payment stage.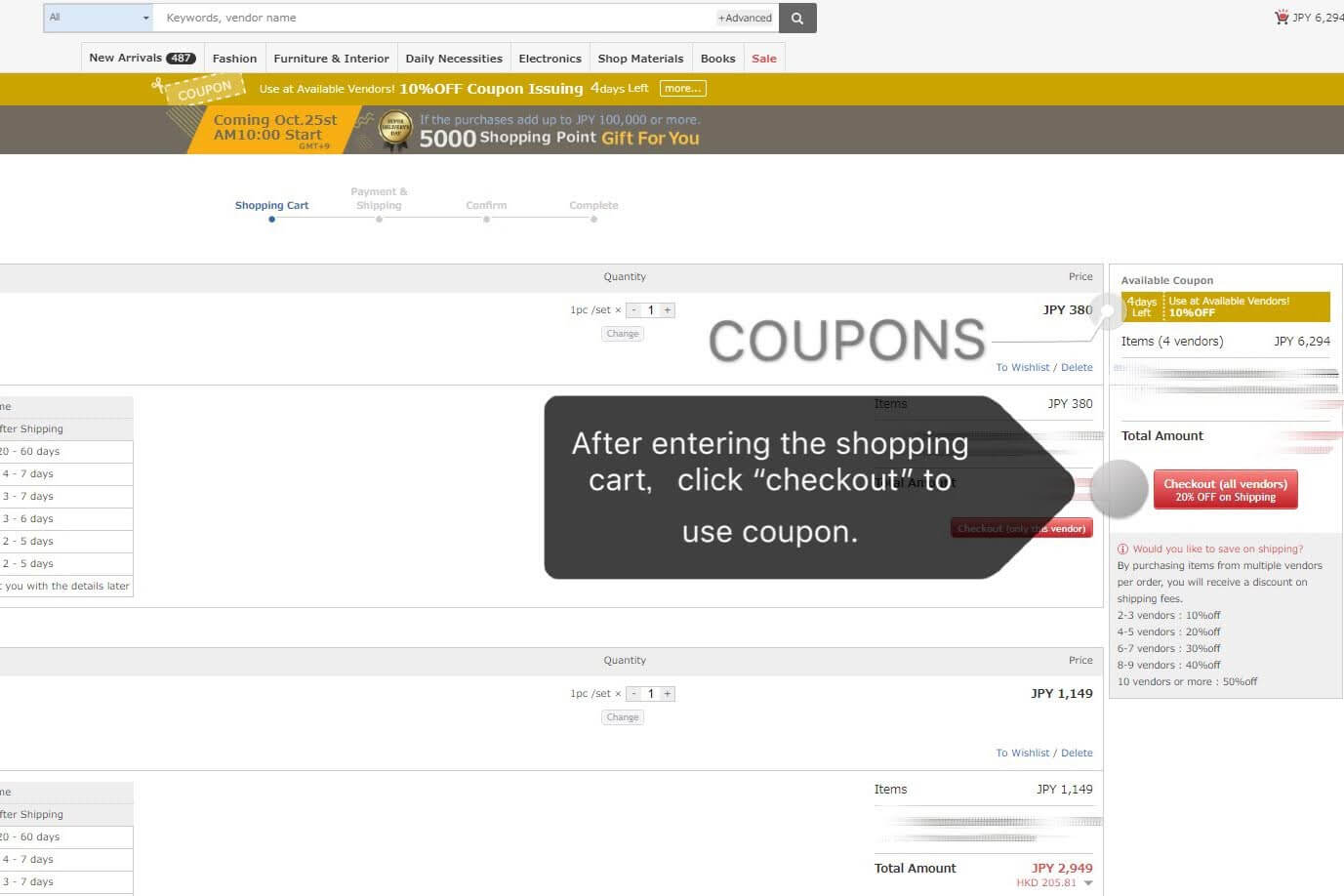 Figure 4.
After selecting the product you want, click on the shopping cart logo in the top right corner and go to the shopping cart to adjust the product and quantity you want. Coupons are shown in the table on the right side of the item total price. At this time, the total price of the items is not using the coupon price.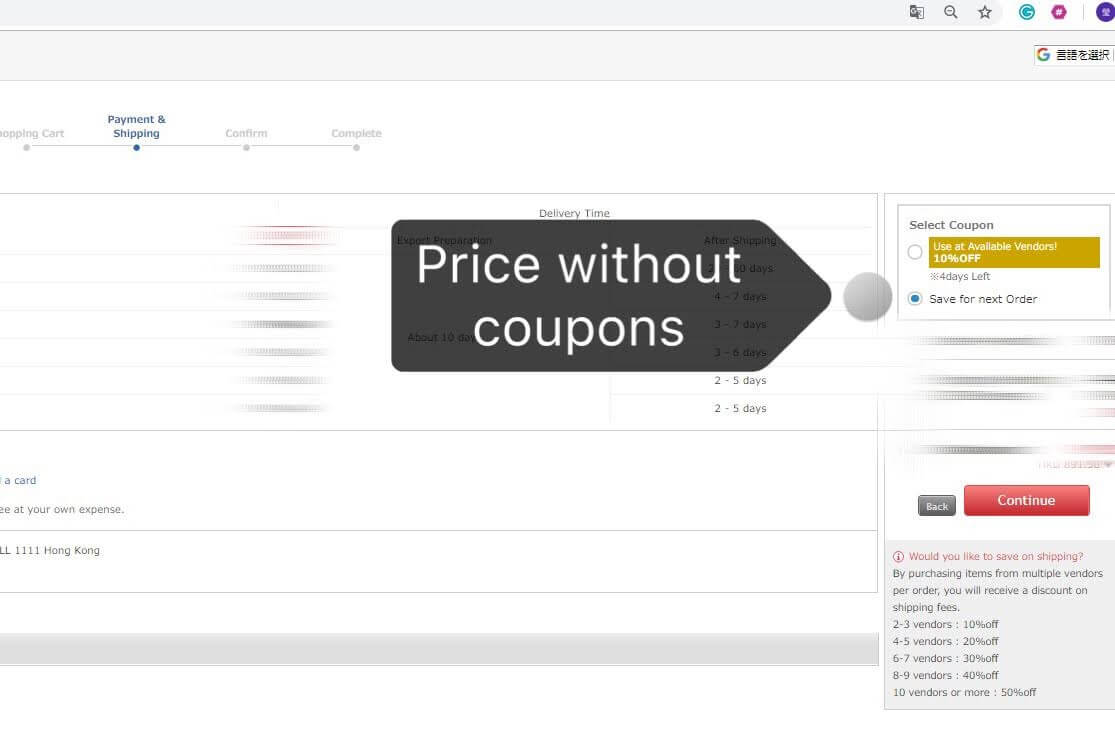 Figure 5.
Go to the next step and choose your payment method and shipping method.
On the right, you can choose whether to use coupons for this checkout. The price shown in this image is not used for coupons.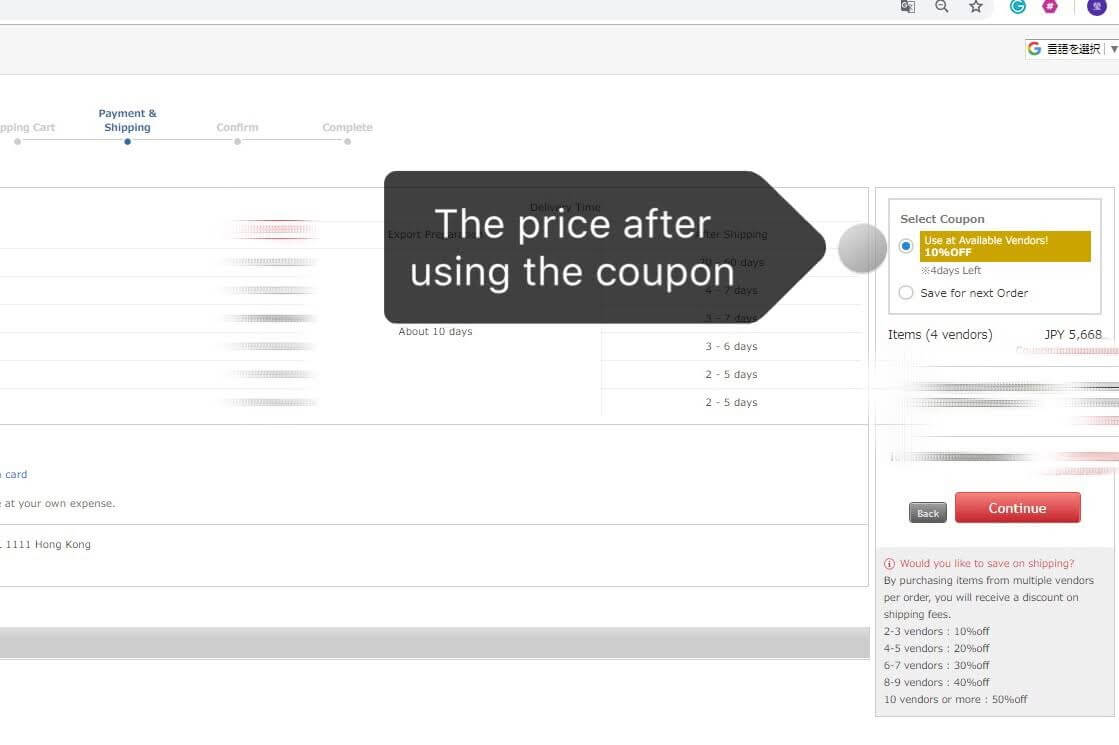 Figure 6.
This figure shows the price after the coupon is used. You are free to decide whether to use coupons.
If you buy items at SUPER DELIVERY's DAY, it will be a good deal to combine coupons.
What is SUPER DELIVERY's DAY?

If the purchases add up to JPY 100,000 or more(item price only) during this period. We will give you 5000 points.
This month's SUPER DELIVERY's DAY will be held on Oct. 25, 10 am - Oct. 26, 10 am.(Japan standard time)
For more information, please refer to this blog post.
Don't miss out them! Why not choose your product in advance?
What's SUPER DELIVERY?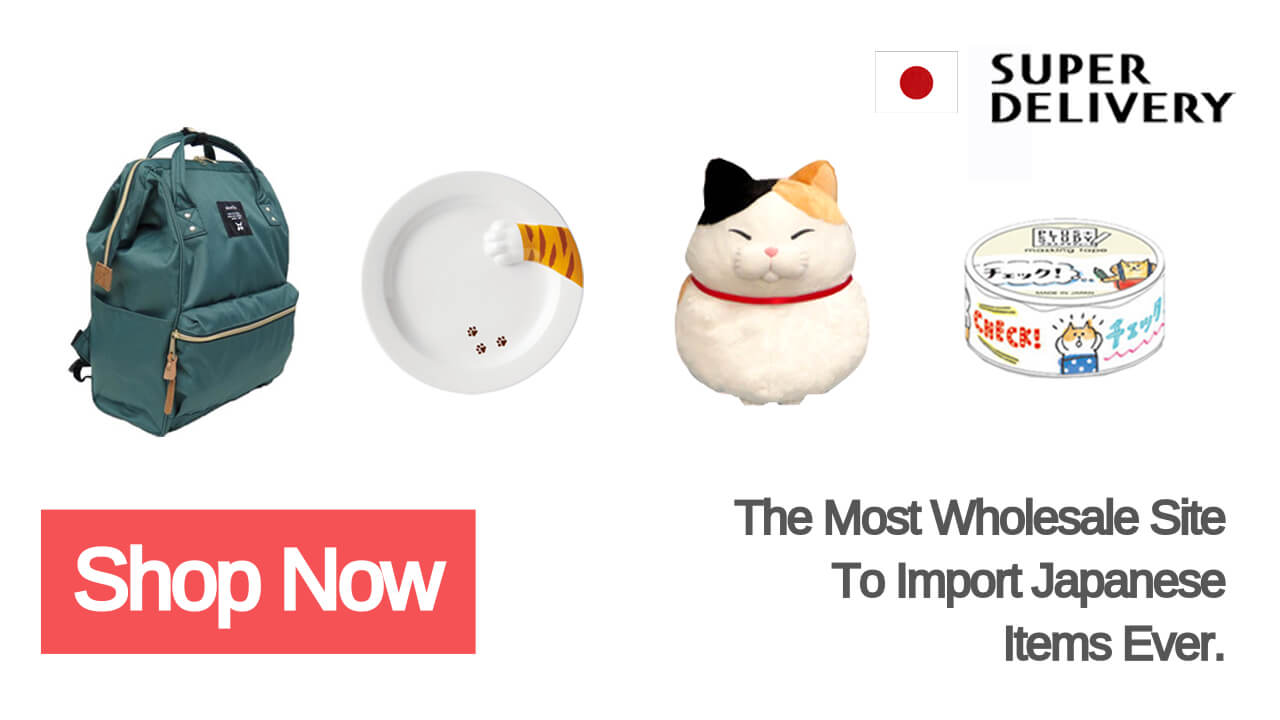 SUPER DELIVERY is a Japanese largest wholesale e-market place. Import high quality and design products from Japan shortly!
Sign Up Here